Please Note: Due to higher than usual medical marijuana card applications, the Maryland Medical Cannabis Commission is prioritizing applications for renewals. For this reason, you may experience some delay in receiving your Maryland medical marijuana card. However, this will not affect the delivery of your Online Medical Card recommendation.
Quick, Easy, and Hassle-Free
3 Simple Steps to Get Evaluated by a Licensed Weed Doctor
---
With telemedicine, qualifying for medical marijuana treatment in California is simple and time effective. Get your consultation from a clinic you can trust.
1. Prequalification
Fill out our application form. All your details are kept secure in compliance with HIPAA guidelines.
2. Talk to a Medical Weed Doctor
You will be connected with our weed doctor who will evaluate your condition via video call.
3. Recommendation
Upon qualification, you will receive the medical marijuana recommendation the same day via email.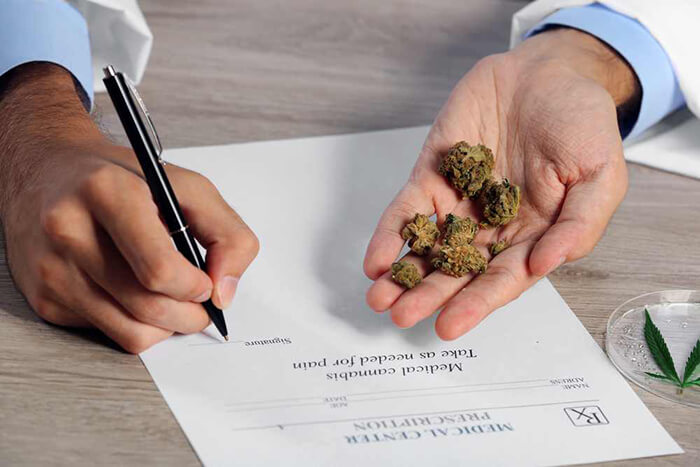 Why Do You Need to Consult a Weed Doctor?
---
The world is slowly but gradually warming up to the medical potential of weed and its derivatives. Today, It has created a revolution by coming at par with traditional medicines and treatments. A weed doctor can help you be a part of this revolution if you aren't already.
Your first step towards good health begins with a visit to a licensed physician near you.
You need to consult a weed doctor because they hold the authority to allow patients to use weed for medical ailments in a legal way. With a weed doctor recommendation, you can buy and use cannabis in California without any restrictions or penalties.
Looking for Weed Doctors Near Me?
---
Since its inception in 2001, Online Medical Card has been serving the people of California with effective and hassle-free health solutions. We believe that medical marijuana can help individuals suffering from several health conditions. We want every individual who can benefit from the therapeutic benefits of marijuana to access it easily. For this purpose, we have built this telemedicine portal that allows patients to get consultation from weed doctors online.
If you think that your life can become easier by using cannabis and the benefits that come along, apply for a recommendation today. We are a BBB A+ accredited clinic that ensures your safety and security in compliance to the HIPAA guidelines.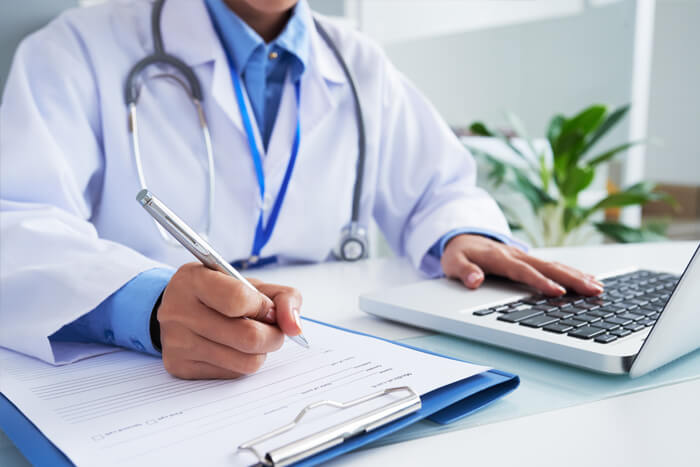 How Will a Weed Doctor Recommendation Benefit You?
---
If you get your recommendation from a legit clinic with an experienced weed doctor, you will be able to access the various privileges that come along with your card in more ways than you can think.
Legal Security
To keep the patients free from the hassle of any legal problems and police inquiries, a medical card stands as an official document that helps the patients to access the herb and use it without having to worry about the legalities.
Financial Relief
All patients with a legit medical recommendation are exempted from paying the sales and use tax. Patients can also use their recommendations to get special prices and discounts on their purchases from legal dispensaries.
Age Limit
The legal age to consume recreational cannabis is 21 years. But, with a medical card, you can stop worrying about this limitation. Because the government lowers the age limit to 18 years for patients with a legit weed doctor recommendation.
Possession and Grow Limits
The government has possession limits for recreational and medical consumers. While a recreational weed user has a limit of one ounce, a medical patient can carry as much as 8 ounces at a time.
Easy Access to Weed
California has more than 1000 medical dispensaries. These dispensaries may not allow a recreational user to enter the premises and make a purchase. However, entry and access are easier for a patient with a weed doctor recommendation.
No Potency Restrictions
Weed products include a wide array of strains with varying potencies. If you are a medical user with a legit recommendation, you can enter any dispensary and access products that possess high THC concentration.
Get Evaluated By Medical Weed Doctors from a Clinic You Can Trust
---
Your medical marijuana treatment is a few steps away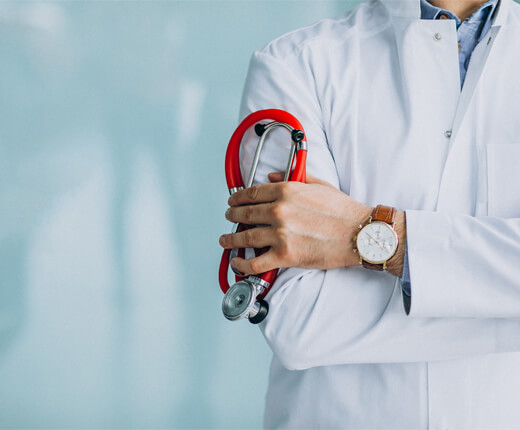 Who Is a Weed Doctor?
---
A weed doctor is a licensed professional who recommends marijuana to patients with a qualifying medical condition.
All the patients who are looking for solutions to their medical conditions can visit weed doctors online or in-person to help start proper treatment. Millions across the globe are active consumers and find the benefits that they need with the green herb. However, it is still a medication that needs to be taken under medical supervision. This is where a medical weed doctor comes into the picture.
Just as you visit a dermatologist for skin-related ailments and a psychologist for your mental health issues, weed doctors are the professionals you go to for medical cannabis. Similarly, weed doctors are just like any other medical professionals in the industry, however, they are trained and acquainted with all the laws, latest scientific research, and correct dosage for different patients.
Why Do You Need a Weed Doctor Consultation?
---
Medical weed can help aid the improvement of many health conditions and ailments, one of which can be yours too. You need to consult a weed doctor to determine whether you have a qualifying condition for marijuana use or not.
So, before you consider getting a recommendation for yourself, you should ask yourself the following question: Can weed help me get better?
Take your time to understand the intricacies of your medical condition. Also, learn about the different ways in which weed has been helping patients around the globe. If you think that your current treatment isn't helping or that weed can be a better option than your presently prescribed pharmaceuticals, go ahead and apply for a consultation. And if you are still confused about whether you need the herb or not, there is no harm in getting a consultation. You can use our telemedicine platform and consult one of our best weed doctors. They will evaluate every aspect of your lifestyle and medical condition and write a recommendation only if you qualify. And if in case you don't qualify for a weed card, you will not be charged anything. Any charges incurred in the process will be refunded to you.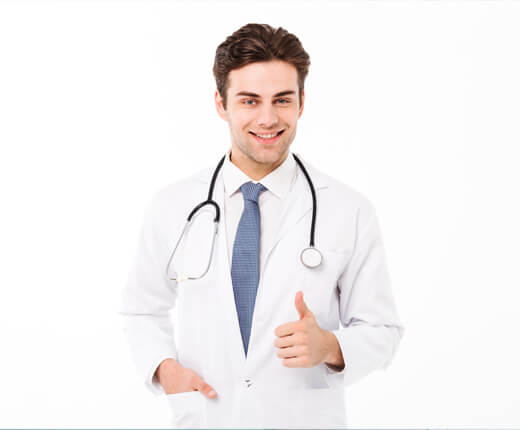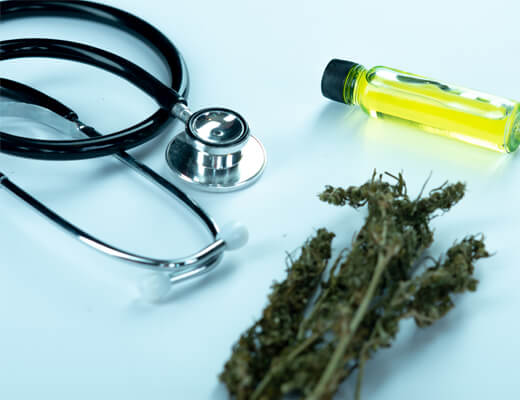 Manage Your Health With the Help of Weed Doctors
---
The right use of medical weed will help the patient get the healthier life they always wanted. The Government is aware of the potential it holds as a medication for patients. This is why, to make life easier for the patients, the state government levies an array of benefits to patients with medical recommendations. Using weed for medical reasons is a great idea only if you are acquainted with all the important points related to it. For starters, your visit to a weed doctor is the first step that's crucial for your treatment as well as legal safety. While he or she will give a properly customized treatment plan for your condition, the weed doctor's duty doesn't end here.
We have a team of health professionals who can help you get a recommendation and manage your health effectively. Our doctors carefully evaluate your condition and only upon qualification will write you a recommendation. Once you receive it, you can purchase your the products you need from a licensed dispensary in the state without any hassles. Medical marijuana entails a wide range of products ranging from dry flowers, edibles, oils to topicals and suppositories.
Get Evaluated By Legit Weed Doctors
---
Even though weed has evolved in its legal framework, there are several regulations placed by the US government that must be followed. Our weed doctors ensure that you get a recommendation only if you have a qualifying condition.
Our medical health professionals are licensed from the state of California to recommend medical weed to qualifying patients. During the evaluation process, they check if your ailment falls under the qualifying conditions and if your medical issue has a better scope of improving with medical weed than any other medication.
Our doctor will write you a recommendation only upon qualification. Avoid crowds and the hassle of visiting a clinic with telemedicine.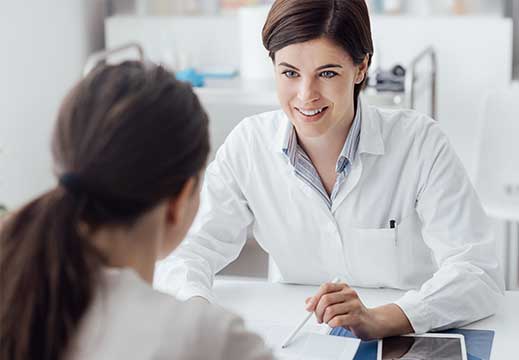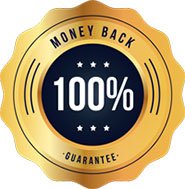 You Are Covered By Our Money Back Guarantee
If your medical marijuana recommendation issued by Online Medical Card is not accepted by the state, simply call us at (888) 988-8420 or email us at [email protected] to obtain a full refund.
Please Note: Refund will not be initiated if the request is placed after the consultation and doctor's approval.
You can verify our doctor's license at the Medical Board of California's website here: www.breeze.ca.gov
License: 3728, G55156
FAQ
Frequently Asked Questions
---
We have answers to all your queries related to medical weed. In case you are unable to find the solution you are looking for, reach out to us.
When searching for a 'weed doctor near me', you don't have to worry about any hassle or extensive hunt. It's as easy as a simple click. Search for 'Online Medical Card' and you will find the expert guidance of medical professionals in one place.
Whether you live in Los Angeles, San Diego or Sacramento, Online Medical Card will help you find a solution to your medical problems. We are a team of weed enthusiasts and board-certified medical professionals. Using the help of telemedicine, we reduced the hassle of long queues and waiting and achieved our aim of providing medical solutions remotely. We are at your service for anything you need. Whether it is the guidance of our weed doctors or customer support, we make it easy for you. So, if you are looking for a weed doctor online, choose us to connect you with some of the best ones in the state.
Curious about whether Weed Doctor Recommendations Expire?
Yes, weed doctor recommendations expire. Generally, a recommendation is valid for a period of one year only. After the date of expiry, you will have to apply for a renewal to continue enjoying the benefits of a recommendation written by a weed doctor.
Every state has different rules regarding the duration of a medical card. In some states, a recommendation is valid for a year while in others it can also be two. In the state of California, your recommendations expire after a year since the date of issuance. But, you can easily get a renewal by getting a weed doctor evaluation.
You can ask a weed doctor for a renewal. All you need to do is complete an online evaluation by a weed doctor. Once you qualify, he or she will renew your recommendation and you can go ahead and enjoy the benefits for another year.
Here's a Step by Step Guide to How You Can Ask a Weed Doctor For a Renewal:
Register on Online Medical Card.
Fill the form for renewal.
Complete your video consultation with one of our doctors.
Receive your renewed recommendation in your email.
Your recommendation clearly mentions the date of issuance and expiry date. Reach out to us 30 days before your expiry and we will help you get an easy renewal. We also provide weed card renewals to patients who did not get their recommendations from us. Follow the steps mentioned above and continue your journey to a healthy and happy life.
Visiting a weed doctor online is easy and convenient even for a beginner who has no idea about the process. While it only takes a click to get a consultation online, you can always prepare yourself prior to your talk with a doctor to make the process smoother and less of an overwhelming experience for you.
Here's What You Need to Know Before Consulting an Online Weed Doctor in California:
Basic information about medical weed, its uses and effects.
Qualifying conditions for a weed doctor recommendation as per the State Government's medical program.
All the rules and regulations on the herb set by the State Government.
List of questions that you must ask your doctor.
It's always a good idea to prepare for the consultation beforehand. It avoids any confusion and also allows the patient to figure out any possible frauds or incorrect treatment plans that a doctor may be giving out to the patient.
If you are a beginner, the process of visiting a weed doctor and getting a consultation can get confusing and seem like a hassle. But, we at Online Medical Card, take the hassle away from the process and give you all the services you need at the comfort of your home. You are just a click away from finding the best weed doctor near you and getting the proper medical attention that you deserve, all while staying in your cozy home.
Here are the Steps to Apply For a Weed Doc Consultation Online:
Register yourself on the Online Medical Card website.
Fill in all the details in the prequalification form. Be as detailed as possible and submit the form.
Wait for your consultation with one of our weed doctors.
Complete your consultation with the weed doc.
Receive your recommendation in your email.
We have been working hard to provide medical services since 2001. We have the experience and a team of the top faculties that strive to satisfy patients with effective treatment. So, lay your trust in us and apply for a weed doc consultation using our online platform.
You can talk to a weed doctor online by remembering to be respectful and patient. They are trained and can do their best job if you let them examine your condition carefully. Be transparent and ask your weed doctor the right questions to clear all your doubts.
You can easily ace your 420 evaluations. All you need to do is learn how and what to talk about with your online weed doctor. Here are a few pointers that can help:
Do Some Research Before Your Consultation
Whether you are a beginner or a veteran, learning about weed is always a good idea. Instead of feeling like everything's Greek, you will be aware of the terminologies that the doctor might use. Get some idea about the effects, strains, delivery methods and the way it works in the body. This information will also help you ask the right questions from your doctor.
Be Completely Transparent
The more transparent you are with the weed doctor, the better your consultation and treatment plan will be. Answer all the questions in detail. An online weed doctor will be able to give you the best treatment only if you are letting them into the important details of your condition. When a doctor knows everything about your condition, it will become easier for them to determine what you need and plan a line of treatment accordingly.
Ask The Right Questions From Your Weed Doctor
Online consultation with a weed doctor goes both ways. While you need to answer all their questions, you can also take the lead and throw your queries at the medical professional. This is where your research will come in handy. Make sure your questions are relevant.
Here are a few questions you can ask your weed doctor during online consultation:
How can weed help my condition?
Which strain will suit me best?
What are your views about medical weed?
Which delivery method should I use?
Will there be any side effects?
Confused whether Online Weed Doctors Real Doctors?
Yes, online weed doctors are real doctors. They are practicing medical professionals who are trained in medical weed and its use for different medical conditions. Online weed doctors can give you the treatment you require from the comfort and safety of your home.
Medical weed doctors can be your family physician or a practicing doctor who is ready to write a recommendation. They can be a specialist in any medical field and still evaluate you for a medical card. Basically, all licensed medical professionals are eligible to give you a medical evaluation. The only difference is that a weed doctor believes in the medical potential of the herb, is qualified to recommend it and is acquainted with all the important details of the green herb.
However, you must note that the possibility of a scam isn't nil. So, you need to be sure that the doctor you consult is licensed and a professional who is acquainted with the formalities related to weed in your state.
As much as we accept the way telemedicine has helped us reach patients more effectively, there is no denying that there are some sources that try to scam in the name of providing online weed doctor consultations. Protect yourself from such frauds with these few simple steps.
The doctor should have a valid license. You can always search the license number on the state website to assure if a doctor is legit or not.
The online clinic should have a physical location with an established history of providing weed recommendations.
Make sure that the recommendation has all the key elements such as the date of issuance and expiry date, a valid address of the doctor or clinic (no P.O. Box), letterhead, name and signature of the doctor, and license number of the doctor.
Never settle for cheap prices.
The online website should be HIPAA compliant.
You must speak to a real doctor
24×7 customer support.
If your online clinic has all the above-mentioned points, it's safe and legit. Online Medical Card checks all these boxes and assures you safe and legit medical services. In addition to this, we give you a 100% money-back guarantee if you do not qualify the evaluation process.