Quick, Easy, Simple
How It Works
---
We strive to make our online process as easy as possible for beginners and experienced patients alike. If you are ready to become a legal medical marijuana patient in the state, begin by following three simple steps.
1. Fill the Form
The first step is to register on the website and fill a application form that asks for all the details related to your medical condition. Submit the form and pay the doctor's consultation fee.
2. Consult a Doctor
After submitting the form, you will have a medical evaluation with one of our certified marijuana doctors. The evaluation will be conducted via phone or video call. Information that you share will remain confidential as per the HIPAA guidelines.
3. Get Certified
Once approved, the doctor will confirm your qualification as a medical marijuana patient with your nominated dispensary. You don't need a cannabis card to buy medical marijuana. Just show your state-issued ID proof at the dispensary to make a purchase.
Note : Medical marijuana card is issued by the state and not Online Medical Card. The state fee is not the same as your doctor's consultation fee. Online Medical Card collects your doctor's consultation fee only. To save time, get answers to all your queries about the Louisiana Medical Marijuana Program here.
Qualify for a Louisiana Medical Marijuana Card With the Help of Experts
---
Reliable and Easy Online Consultations
---
Getting a medical cannabis card in Louisiana is no longer a tiresome process. You don't have to worry about clearing your schedule and making prior appointments only to wait a little longer. All you have to do is get online and apply for a consultation. No appointments or hassle.
Our online platform is designed with your security in mind. All information that you share with our certified marijuana doctors will stay between you two and will not be accessible to any third party. We also add the convenience of a simple process to provide safe as well as easy consultations to all those who need it. Connect with a doctor through your phone and get approved to buy cannabis in the state.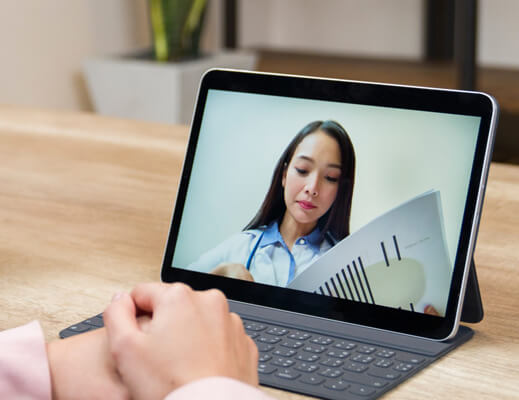 Offering You Expert Guidance Through a 100% Online Process
---
We understand that not everyone has the time, money and energy to go through the traditional route of making appointments and visiting a clinic for consultations. This is why we used the path of telemedicine to reduce the distance between you and expert guidance.
With our online platform, you get the guidance of certified professionals and learn if you are a qualified patient as per legal laws or not. If you qualify, will be certified as a qualified MMJ patient in the state. If you don't qualify, we promise to give you a 100% refund.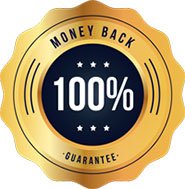 You Are Covered By Our Money Back Guarantee
If your medical marijuana recommendation issued by Online Medical Card is not accepted by the state, simply call us at (888) 988-8420 or email us at [email protected] to obtain a full refund.
Please Note: Refund will not be initiated if the request is placed after the consultation and doctor's approval.
You can verify our doctor's license at the Medical Board of California's website here: www.breeze.ca.gov
License: 3728, G55156
Get Your Louisiana Medical Marijuana Card From the Best Clinic
---
We only believe in providing the best services to all our patients. Rest assured that when you choose us for your Louisiana medical cannabis card, you will get everything that we claim and in the best possible quality.
State Certified Professionals
For the sake of quality and reliability, we only work with state-certified physicians. All our marijuana doctors are certified by the Louisiana State Board of Medical Examiners and are experienced in providing medical marijuana recommendations.
No Appointments
You don't have to book an appointment to reach out to our marijuana doctors. Just register on the website and connect with our doctor within a few minutes. No more worries about booking a time slot or forgetting about your bookings.
HIPAA Compliant
We take your need for privacy very seriously. For this reason, our online platforms strictly comply with the HIPAA guidelines so all your sensitive information remains between you and the doctor concerned.
BBB A+ Rating
Our online clinic has gained trust and reliability from our patients from working for years which gained us the A+ rating from the Better Business Bureau proving our ethical mode of operation and trustworthy services.
100% Money-Back Guarantee
We are here to help you get a medical weed card in Louisiana. So, if you fail to qualify for one, you will not be charged anything. We promise to give you a 100% refund of any charges that you may have incurred at our platform during the process.
24x7 Customer Service
All your queries and doubts are always welcomed. Connect with our customer service through chat, phone or email and get clarity for all your doubts. Our customer executives are available for you 24×7.
Qualifying Conditions for a Louisiana Medical Marijuana Card
---
The state of Louisiana legalized medical marijuana back in 2015 with Act 261. Since then, the state has come a long way in terms of the sale, purchase and use of medical marijuana in the state. This includes the long list of medical conditions that qualify for a medical cannabis card in Louisiana. The list is as follows:
HIV/AIDS
Intractable Pain
Muscular Dystrophy
Any other medical condition (not mentioned in the list) that the certified physician believes can benefit from medical marijuana treatment.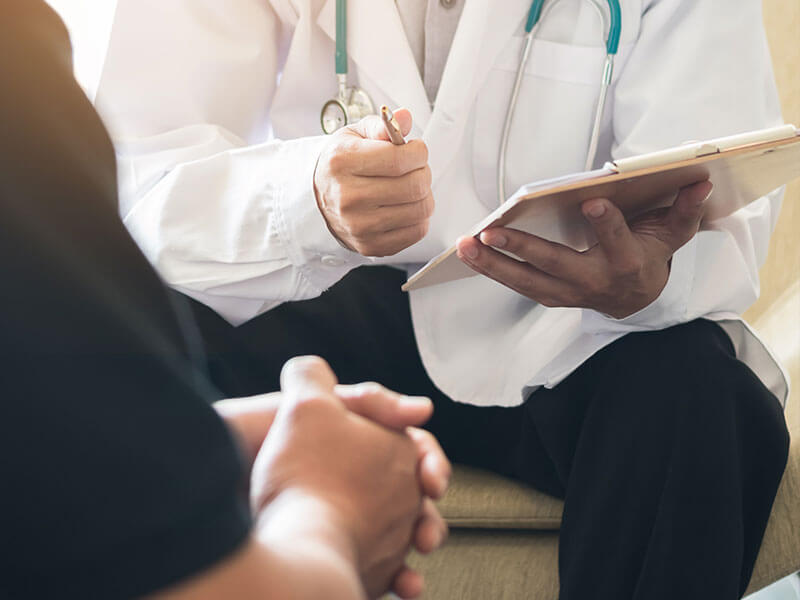 Forget the Hassle. Get Your Medical Marijuana Card Online
---
Don't worry about visiting a clinic and making appointments. Get your medical cannabis card through a safe online process with just a click.
Medical Marijuana Laws in Louisiana
---
If you qualify for a medical weed card in Louisiana, you must make sure that you follow the rules and regulations of the state's medical marijuana program. Here are a few of the important rules you must know:
You can use medical marijuana only with a legit recommendation.
You must have a debilitating medical condition to qualify for a medical marijuana card.
You have a possession limit of a 30 day supply of non-smokable marijuana products.
Using smokables like flowers or vapes is prohibited.
Growing marijuana for medical or recreational purposes is prohibited.
Buy your dose from one of the 9 distributing pharmacies only.
Driving under the influence of medical marijuana is considered a DUI.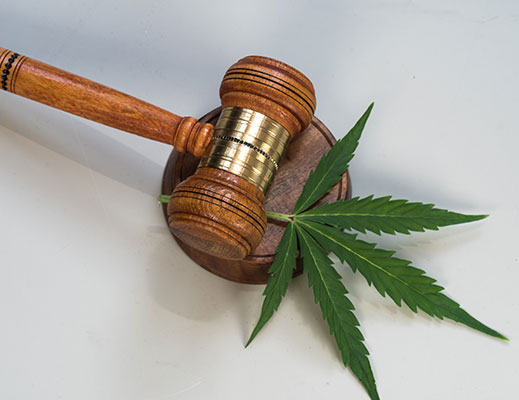 FAQ
Frequently Asked Questions
---
Got some questions or doubts about medical marijuana cards in Louisiana? You can either contact our customer services or go through some of the most frequently asked questions and see if you find your answer here.
As per the medical marijuana laws of the state of Louisiana, marijuana doctors can recommend all cannabis plant forms except the flower or any smokable product. So, if you become a medical marijuana patient in Louisiana, you can only use other forms of cannabis such as oils, tinctures, sprays, extracts, pills, capsules, gelatin-based chewables, transdermal patches, topicals and suppositories.
If you are traveling to a different state and wish to know if you could use your Louisiana medical weed card there, you need to look into their reciprocity laws. Some states like Oklahoma and Arkansas accept out-of-state medical weed cards. So, you can use your Louisiana medical card in such states. However, other states such as Louisiana itself do not follow medical marijuana reciprocity. So, a cannabis card from another state is not accepted here.
Yes, you must be a resident of Louisiana to get a medical cannabis card in the state. It is one of the qualifying conditions for a recommendation. When you apply for a consultation online, you need to provide your state-issued ID card such as a driver's license, ID card, or voter's ID to prove your residency in the state. It is only after everything is verified that you get a consultation with a doctor for evaluation.
No, you cannot grow cannabis in Louisiana. The state of Louisiana legalized medical marijuana but does not tolerate the sale and use of recreational marijuana. Likewise, it doesn't accept anyone growing marijuana within their property whether for medical or recreational reasons. If found guilty, you can end up in jail or with a hefty fine.
The state of Louisiana does not have a set legal age for using medical marijuana. While patients who are 18 years or older can apply for a weed card themselves, all minor patients (under the age of 18 years) must have a legal caregiver with them who is responsible for applying for a weed card and all other important cannabis-related things that follow.
A Louisiana medical marijuana recommendation is valid for a period of one year. You must visit a licensed physician to get a renewal after the validity of the recommendation expires.