Medical Marijuana Card - Online Medical Card - Get 420 Card Online in Los Angeles, San Diego and Throughout California - The Fastest, And Most Convenient Cannabis Card Experience
Featured On






Is your doctor
legit?
California Counties will not approve a Medical Marijuana Identification Card, Cannabis Card, or 420 Card if the doctor's address cannot be verified. PO Boxes are not accepted. Please protect yourself and verify addresses!
Due to telemedicine, many online doctors are starting up but without any medical office. Make sure you do your research and choose a reputable medical clinic with an established history.
And make sure you talk to a real person before you give out your personal information. To avoid problems, be sure to look for:
✔ Real Physical Clinic w/ Verifiable Address (No P.O. Box)
✔ Call & Speak to a Real Person
✔ Experienced Licensed Physicians Only
✔ 24/7 Customer Support & Live Chat Available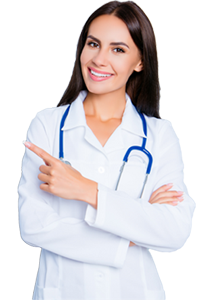 Getting a Medical Marijuana Card Online
How To Pre-Qualify Online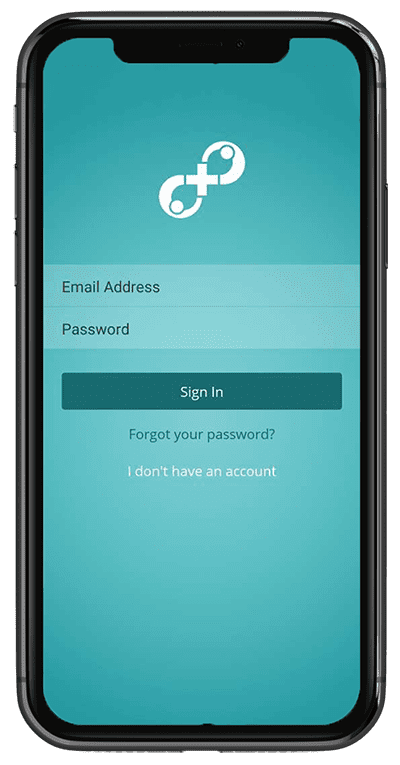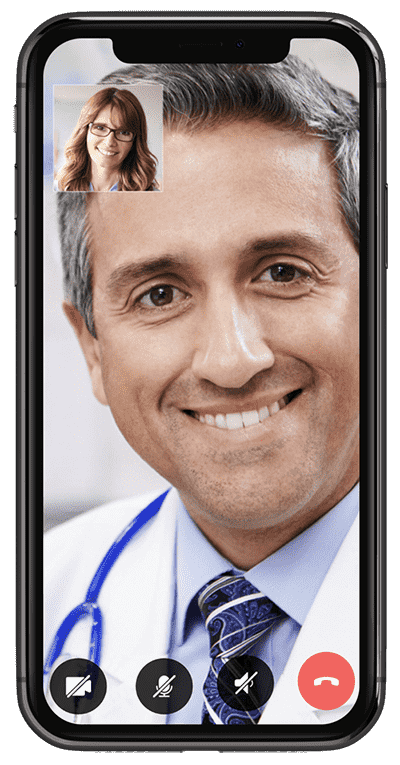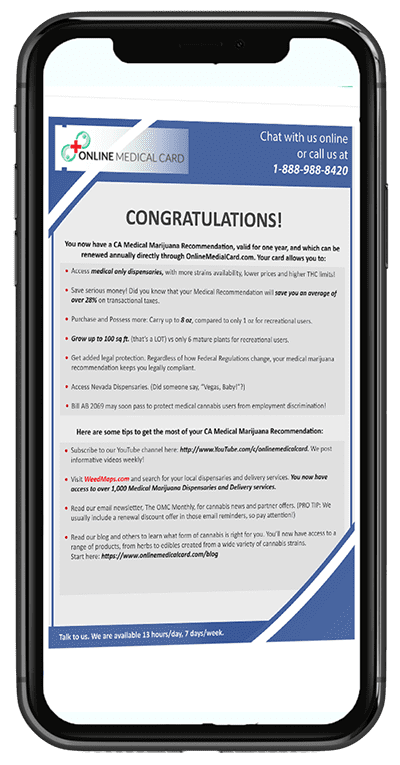 Prequalification Form
Begin by filling a simple application form. All your information is secured in accordance with HIPAA guidelines.

Online Evaluation
Have a face-to-face consultation with our medical marijuana/cannabis doctor from your desktop or mobile phone via video call.

Receive Recommendation
After the doctor's approval, receive your medical marijuana recommendation through email within minutes.
History Of Cannabis In The United States
Cannabis, hemp, weed, or plain stash has a fascinating history when it comes to the United States of America. The most talked about and probably the most debated drugs of the 20th and 21st century have been making the headlines from last some years again, ever since the US decided to make it legal still. The history of marijuana is not much of a history of marijuana but of the hemp. Hemp was a substance that made America great for the first time. It was so important for America that back in 1619, a law was passed by the states of Virginia, Maryland, and Pennsylvania that in every farm of the colony hemp must be grown. Hemp of the time was used to make bags, paper, and even clothes. The itchy shirts of hemp started being outnumbered by softer cotton shirts; hemp went out of the shelves and fields soon with the end of the Civil War. But, another gift of the plant took its place, a medicine, 'marijuana.' What a smoker needs? Love and peace! Which were the reason when, in the early 1910s, most of the youth of Mexico fled to the US; they brought this magical drug with them. Slowly but surely, cannabis started gaining the needed recognition, and even in the absence of medical marijuana doctors back then, people were getting cured with weed. Black jazz was the first musical genre to popularize cannabis, remember the Reefer Man? Just like any other thing in American history, politicians painted the color of racism to this green plant, and in the era of the Great Depression, they started to ban marijuana in the country, saying it is crippling the already limping economy of the country. Till 1931, as many as 29 states declared marijuana an illegal substance, and as the last screw in the coffin, 1937's Marijuana Tax Act was passed that helped banning it. But then a revolution rose again, by the beginning of 1950s youth started to make a style statement and drug change and guess what it was? "Weed."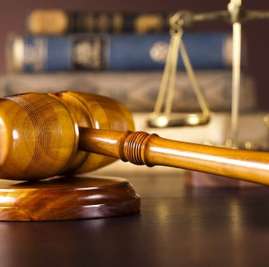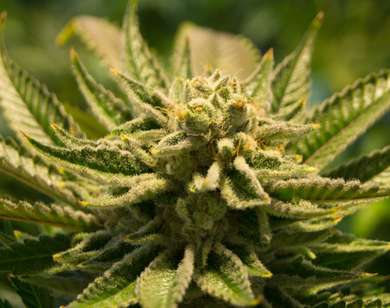 Want to save 25% or more on Cannabis?
MAKE THE SMART CHOICE!
Here's how a medical card benefits you: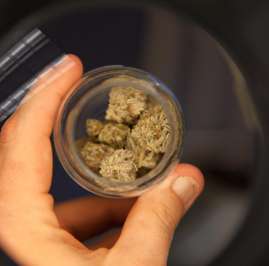 Guaranteed Savings!
Save an average of 28% compared to recreational cannabis.
Savings go up to 35% or more across a few cities in California.

Increased Access
More than 1000 medical dispensaries will already be open in January 2018 while recreational dispensaries are still getting licensed. Get more price options, locations, strain and product availability with a medical card.

Higher Grow & Carry Limits Grow your own?
Cultivate up to 100 square feet of medical cannabis with a medical card.
Possess and carry up to 8 oz. vs 1 oz.

Secure yourself Legally
Get peace of mind with higher purchase, carry, and grow limits. A card also provides more legal protection, especially when driving or flying with medication. Why worry about a possible arrest?

Minimum Savings: By Region
Los Angeles -14.25%
Long Beach -14.25%
Oakland - 14.25%
San Diego -12.75%
San Leandro -19%

Age Limits
Recreational Cannabis will be available only to people above the age of 21. Contrary to this, Medical Cannabis can be used by patients aged 18 and above with a recommendation from our doctors.
You will also receive your signed hardcopy with an embossed seal by mail in 1-3 business days.

Driving Across States With Medical Marijuana
Driving with cannabis laws in the State of California is somewhat similar to what state laws are for driving with alcohol. The driving with this substance right of the people of California is secured under the California Vehicle Code 23222 (b) VC, which came in effects from January 1st, 2018. The law dictates that a person older than 21 years, can possess and drive with it. There are some tabs on driving with cannabis too; justifiably, you cannot drive with loose cannabis in your vehicle. The offender of carrying loose cannabis in any vehicle is punishable to a fine of not more than $100. The container, carrying your marijuana must have a proper seal and that the seal should not have been tempered. As for the carrying limit, adults can drive with, up to 1 ounce of cannabis and 8 grams of hashish. Biggest plus here is that California police cannot put California Vehicle Code 23222 (b) VC into effect against persons hauling medical marijuana. California's medical marijuana laws protect patients who are traveling with 420 medicine.
Looking For Cannabis Treatment in California?
People often wonder if they require a medical marijuana card when cannabis for adult use is legal (recreational cannabis) in California. Why get a medical marijuana recommendation when an individual can access cannabis legally with any state-approved ID card? The answer to this depends upon your purpose of consuming cannabis. If you are looking to use it for leisure then recreational cannabis suits you well but if you are looking to manage your condition then getting a medical marijuana card serves well. Leaving aside all legalities and differences, the herb is precisely the same. The only difference that you must take into consideration should be the eventual medical benefits of cannabis. Millions of patients across the United States are successfully using medical marijuana to manage their chronic conditions. That is because medical marijuana allows you to access highly potent strains that are useful for your condition. While recreational marijuana is only limited to certain strains which are not very potent.
So, if you are looking for cannabis treatment in California, we can help you. Our medical health professionals will evaluate your condition and check if you qualify for the California medical marijuana program. If they approve, you will receive a medical marijuana recommendation that would allow you to purchase your favorite cannabis products from any dispensary in California.
How to Talk to a Medical Marijuana Doctor About Medical Cannabis Treatment?
Living with a debilitating condition can be challenging for both patients and their caregivers (especially if the caregiver is a family member). This leaves a lot of patients wondering about the best possible medical therapy for managing their condition. In such situations, medical marijuana could be a ray of hope for the ones who have exhausted all their options but could not find the relief they are looking for. In such situations, you will need to start a conversation with a reputed medical marijuana doctor. Here is how you should talk to a doctor without any prior inhibitions.
Transparency is the key when it comes to connecting to any doctor. It's like even if you miss out on any symptom or issue related to your condition, the evaluations will become challenging. So, you need to share every part of your medical history and make sure nothing is left while doing so. This will help your doctor understand all the details and devise a plan accordingly.
It is very important that you ask the right questions while opting for a medical marijuana card. Especially, if you wish to clear all your doubts. For instance, asking queries like whether you should consider using cannabis with your current medication. Or what kind of cannabis will suit your medical condition, or should you expect any side effects. Such questions will help to unlock all your doubts.
No matter how much you know or have learned about marijuana online. It is very important that you respect the opinions of your medical marijuana professional about the optimum medication for your medical condition. Although, you should not trust anyone blindly. But, medical marijuana doctors have been in this profession for years. You must have some faith that they know what they are talking about.
If you are not happy with the result or consultation, no one will stop you from changing your doctor. Try to make your point and have a conversation in the right direction. After all, it is about your health. And you have every right to be happy about the services as you deserve the best. Try to get comfortable with your doctor to accelerate your recovery process.
Why You Need to Grow Your Own Cannabis?
Medical marijuana has certainly become a staple form of medication in California. And deservedly so! It has proven to be effective in the treatment of several mental and physical disabilities. A medical marijuana card allows you to grow your own cannabis. But if you are more than just a growing enthusiast, then an MMJ card would not be enough. A grower's license will increase your growing limit and will be more suited to your vision. But the cannabis grown should be for personal use only. This way you get to experience making your own medicine. Read More
Questions To Ask Before Buying Medical Marijuana
Indeed, you have the power to purchase recreational or medicinal cannabis as long as you are in the legal state boundaries, but with power comes great responsibility. When you are buying your requirement, the first thing you need to do is to check the license of the dispensary (online or physical no matter), there are a lot of fake ones, so you must keep that in mind too. Meanwhile, the Medical Marijuana Card gives you the power to buy medical cannabis, but it does not mean that you can buy it off the corner now. Dispensaries get exclusive licenses that authorize them to keep and sell cannabis (recreational and medicinal) for industrial use. "Do I have proper knowledge about the strain I want to buy?" this is the second biggest question a cannabis customer must clear before making a purchase. See, if the dispensary you have chosen to buy your product is a reputed one, the staff should guide you to your ideal strain. But, as this business is still new, finding knowledgeable staff must be a challenging job for the dispensaries as well. Just two months back, in mid-July University of Sciences in Philadelphia announced to start the first-ever Masters in Business degree with subject cannabis in the center. The change has begun, but it is still emerging.
What To Do Now That I Have Got Medical Marijuana Prescribed?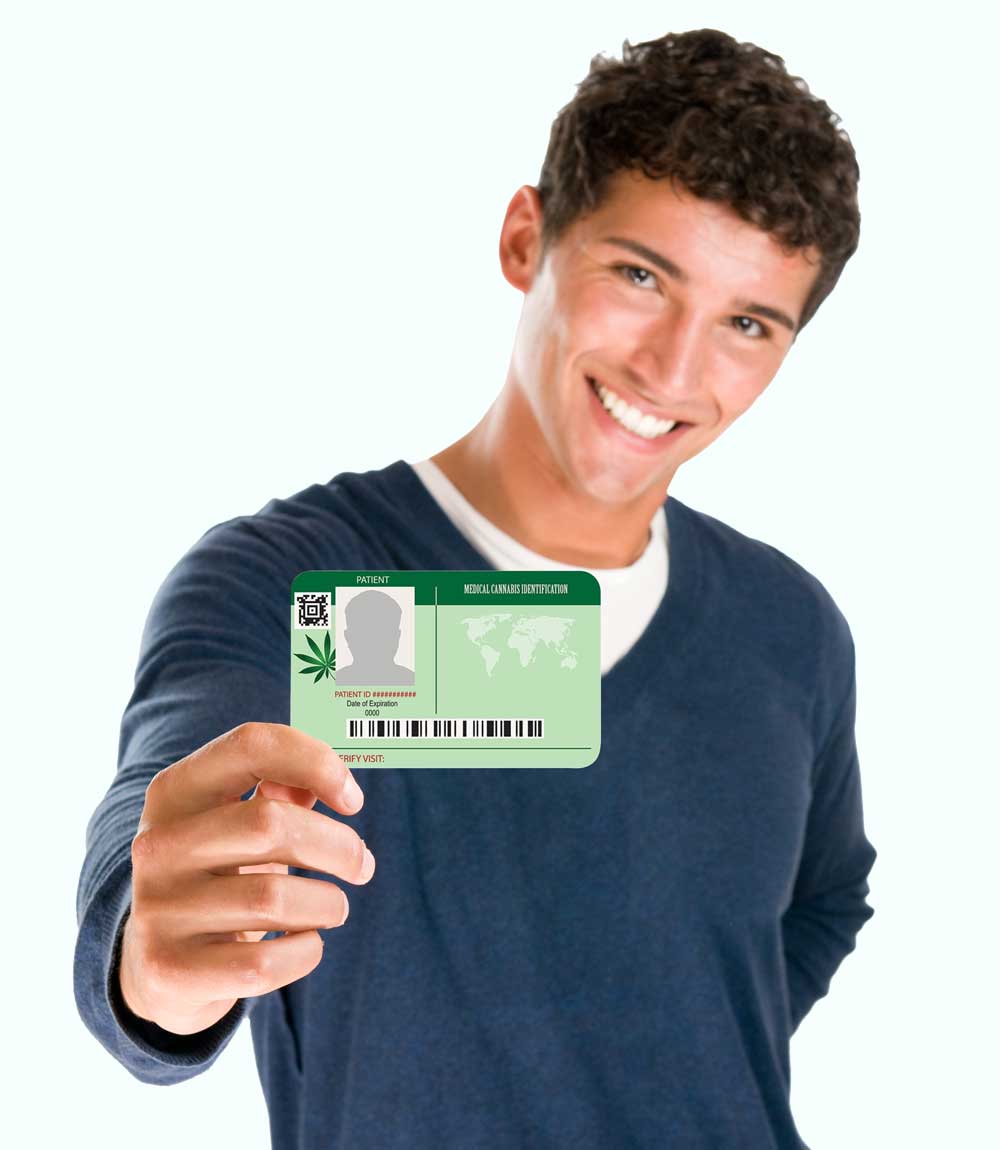 Congratulations on becoming one of the many proud holders of Medical Marijuana Card; now use it responsibly as 17 states of the United States still do not have access to one of these. Okay, now that you have a medical cannabis card with you, now you have two options from here; either you can buy your medicine from a physical dispensary or get it from an online dispensary. Both online and physical stores are equally legal. Still, there are a few things you need to check before buying 420 medication from any of the dispensaries.
Flying With Medical Marijuana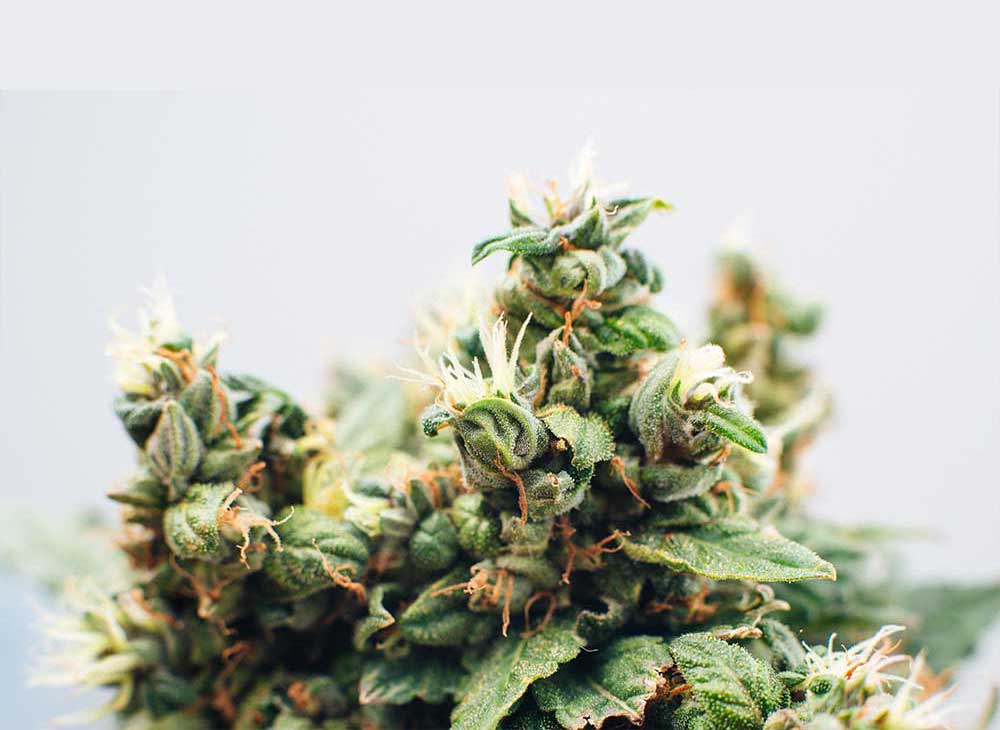 Now you can fly with your medical marijuana too, just like a blunt comb, a cotton roll, and other safe things. As per new laws circulated by Los Angeles International Airport, you can carry MMJ in your carry-on bag. These laws dictate that you can fly with as much as 28.5 grams of marijuana and eight grams of the other kind of cannabis. But what confuses the people more than any other thing is the differentiation between the State and Federal laws; at the federal level it is still illegal to possess marijuana of any kind, and the crazy doesn't stop here; the federal laws control air space. So, it means when you are at the airport of a state where weed is legal, recreational or medicinal and are carrying the legal amount of it, they cannot arrest you; nonetheless, once the plane is in the air, they factually can arrest you. Another confusion here is that the carrier is also subject to arrest if s/he is flying to a state where cannabis is illegal.
You Are Covered By Our Money Back Guarantee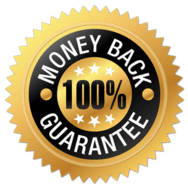 If for any reason you are not completely satisfied with your purchase, simply call us at (888) 988-8420 or email us at [email protected] to obtain a full refund.
You can verify our doctor's license at the Medical Board of California's website here: www.breeze.ca.gov
License: 138744, 70082
Frequently Asked Questions
When Californian voters approved Proposition 64 last year, their main motivation was simple: Allowing Californians to part of the state's emerging medical cannabis movement and receive complete legal protection for their medical marijuana use. But the implementation of recreational marijuana policy; not so simple. From January 2018, individuals 21 years and older will be able to purchase cannabis legally. But there's a catch. Not every citizen will be able to buy it. The truth is that most cities are still not prepared to introduce the much-anticipated laws since the Bureau of Cannabis Control is still in the midst of developing an online system for businesses to apply for operating licenses.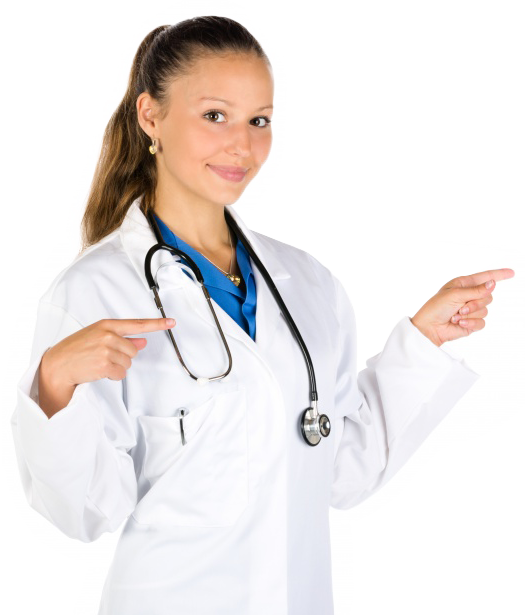 1.

How To Get A 420 Medical Card Online from Marijuana Doctors?
Here's how to apply for 420 medical card online:
Find a medical marijuana service that offers telemedicine consultations such as onlinemedicalcard.com
Provide your patient information and medical history to the doctor.
Submit proof of identification.
Speak to the doctor about your conditions. The doctor will advise you on how to use cannabis for your condition.
Receive your MMJ Evaluation via email or text.
2.

Do I Still Need A Medical Marijuana Card, Now That California Has Legalized Recreational Cannabis?
Apart from the fact that recreational users in cities such as San Fransisco are most likely to be unable to buy cannabis from January next year, medical cannabis users with a medical cannabis card can continue their MMJ use without a snag. On top of this, owning a medical card has numerous advantages over recreational users.
3.

What Are The Main Benefits Of Buying A Medical Marijuana Card?
With a medical marijuana card, MMJ users can receive the following benefits: 25% tax savings on their marijuana expenditure. Eight times the possession limit as compared to recreational users who are constrained by the one-ounce limit. Growing limit of up to 100 square feet of marijuana plants. Better access to cannabis products, price options as compared to recreational marijuana users. Lower age limit for using cannabis ie. 18 years. Legal protection in carrying medical cannabis on flights within California. Entitlement to receive cannabis gifts and product giveaways from dispensaries exclusive to medical cannabis card holders.
4.

How To Become A Medical Cannabis User In any city of California?
California's cannabis regulations mandate users to get a medical cannabis recommendation from a licensed physician before they can start using medical cannabis. In our quest to bridge the gap between patients and medical cannabis, we firmly believe that anyone who is medically qualified to use cannabis must have complete, legal access to it.
5.

What Are The Qualifying Medical Conditions For Using Medical Marijuana?
Qualifying conditions to become a medical marijuana patient in California include: Cancer Anorexia AIDS Severe pain Spasticity Cachexia Muscle spasms, including those associated with multiple sclerosis Seizures, including, but not limited to, those associated with epilepsy Glaucoma Arthritis Migraine Any other chronic or persistent medical symptom that substantially limits the ability of the person to conduct one or more major life activities (as defined by the Americans with Disabilities Act of 1990) or, if not alleviated, may cause serious harm to the patient's safety or physical or mental health For a complete list of qualifying conditions for medical cannabis, please refer to California Proposition 215, with revised Senate Bill 420.
6.

Can Medical Marijuana Users Grow/Possess More Than Recreational Users?
While recreational users can only grow up to 6 plants per individual, medical marijuana patients can grow up to 100 sq. feet of marijuana plants. Additionally, medical marijuana card holders can possess eight times the amount of marijuana (8 ounces) as compared to recreational users who can only possess one ounce. Can I carry medical cannabis while traveling on a plane? Homeland Security's Transit Security Administration considers air travel with cannabis to be illegal. But medical marijuana users can be exempted from this constraint when traveling to cannabis-friendly airports such as San Fransico and Oakland. Furthermore, even though all counties are legally required to permit minimum state limit, the maximum amount of cannabis MMJ users can carry can differ. We advise you to check the concerned airport's marijuana policy and always keep your medical card handy with you.
7.

Do Employers Allow Medical Marijuana Use For Employees?
California Supreme Court has allowed employers to reject applicants and fire employees who test positive for cannabis, regardless of their medical or recreational status. However, some employers can make certain exceptions if they present a valid medical marijuana card recommendation. Support Cal NORML in their attempt to change this.
8.

Do I Have To Visit OnlineMedicalCard's Office or Doctors To Apply For A Medical Marijuana Card in any California city?
Here at OnlineMedicalCard, our team of dedicated professionals strives hard to ensure swift, reliable and efficient services to our clients. Our doctors are at your service seven days a week to give you the medical attention you and your loved ones deserve. Although we do accept walk-ins, clients who choose to use our online application process can get an online medical marijuana card evaluation from our doctors from Monday to Sunday, between 9 AM to 10 PM.
9.

Would My Personal Information Stay Confidential?
While applying for a medical marijuana card with us, stay assured of patient confidentiality and privacy. We maintain our records under strict HIPPA regulations, thus ensuring that your sensitive information is not revealed to a third party.
10.

Can I Use My Medical Cannabis Card In States Other Than California?
Besides the counties and cities of California, the medical marijuana recommendation issued by OnlineMedicalCard is accepted in Nevada as well.
11.

How To Apply With OnlineMedicalCard.Com?
OnlineMedicalCard' s three-step application process takes only 10 minutes of your time and requires the user to- Fill out the application form on our website. Receive a video chat with our licensed physician. Get your medical marijuana card on your email id in PDF format. Visit our homepage to get started and start using medical cannabis at the earliest.
12.

For How Long Marijuana Can Be Detected In Human Body?
The human body is a complex piece of work which is stupid-strong and smarty-fragile. When you give it a treat with cannabis, our body makes sure that the party keeps going for longer than we intent it to go. Now, with the emergence of medical marijuana card evaluation and new medicine in the market medical cannabis, question, "For how long marijuana can be detected in the human body?" has become more significant than ever. In a usual drug or what they call them dope tests, doctors are after "catching" Tetrahydrocannabinol or THC. When you smoke weed, THC is the substance that gets you high. But the great thing about medical marijuana is that the THC levels are mind-bogglingly low in it, as most of the MMJ products are enriched with CBD or cannabinoid. Hence is legal even in the states where recreational marijuana is illegal, making medical marijuana doctor more important a person than ever. Several types of tests can help one detect THC presence or cannabis in a person. The most common among the THC detector tests are, and the most effective one is, the urine test. If done with intense care, a urine test can almost cent percent correctly tells if a person has smoked or not in for as long as 30 days. On the other hand, even the best of the saliva test can hit the alert button for just 72 hours after doing a joint. A blood test is the most untrusted tests in this game as they can detect any THC entry in the body if a person has smoked from three to four hours before the test. Most intense but most notorious for false alarms, hair tests can catch 90 days previous THC action in a human body. More often than not, these tests come out as wrong as the procedure of detection in hair test is checking the oil in skin that transfers to hair. The cause behind fake positive results is that a person can catch the oil by coming in contact with a stoner too.
13.

Is Online Medical Card Legit?
Yes, Online Medical Card is Completely Legit. The Process of obtaining a Medical Card online is revolutionary as it allows you to have a Medical Evaluation from the comfort of your home and get a medical marijuana card. Online Medical Card is a 100% legit and online hassle-free way to obtain your MMJ card to become a medical patient in the state of California.
14.

How do you get a medical card in California 2020?
To get a medical marijuana card in California in 2020, you have two options. Either you go to a qualifying physician's clinic or make an application online. It is advised you make the application online as it is hassle-free and much faster than finding a clinic with a qualifying physician at the helm.
Steps to get a medical marijuana card online in California 2020
Fill a pre-qualification form
Have a face to face evaluation with a doctor
Receive your recommendation
15.

How easy is it to get a medical card in California?
In California, the use of telemedicine is allowed to obtain a medical marijuana card. This makes it very easy to get a medical marijuana card in the event that you want to give cannabis medication a try. If you want a medical marijuana card all you need to do is follow three simple steps.
Steps to get a medical marijuana card online
Fill out a simple pre-qualification form
Have a 420 evaluation with an MMJ doctor
Recieve your recommendation
16.

What are the requirements to get a medical card in California?
To get a medical marijuana card in California, one needs to suffer from a condition specified in Proposition 215, along with the revised Senate Bill 420. Beyond the ones given in the list, you can qualify for a medical card if you have a symptom that severely hinders your day to day life.
Anorexia
HIV/AIDS
Glaucoma
Multiple Sclerosis
Seizures
Arthritis
Cancer
Cachexia
Chronic Pain
Severe Nausea
Migraine
Any other chronic medical condition that persistently limits a person's ability of a person to conduct one or more major life activities
17.

Can I smoke in my parked car in California?
No, smoking in any kind of passenger vehicle is illegal in California. Earlier, there was an exemption in place under which you could not smoke in a standard passenger vehicle but limousines, taxis, and party buses were allowed. However, this exemption was recently removed in a vote by the lawmakers of California.
18.

Is it illegal to be high in public in California?
The intoxication laws vary widely in their implementation and enforcement. But as long as you are not breaching the peace, endangering lives, or harassing others you can walk around in public. But using or consuming the drug in a public place is still considered to be illegal.
19.

Is getting a medical card worth it?
Getting a medical marijuana card might seem like a hassle. But there are various benefits of obtaining a medical marijuana card. As a medical user, you have benefits ranging from dosage to a tax break all available as long as you have a medical marijuana card with you.
Benefits of a medical marijuana card
Tax breaks and lower costs
Availability of products with a higher potency
Lower Age Limit
Increased growing and carrying limits
20.

Can I use my medical card in another state 2020?
It depends entirely on the state in question. Acceptance of an out of state card is at the dispensary owners discretion. There are many states that do practice medical marijuana reciprocity. This is when you can use your home state's MMJ card to access medical marijuana in a different state.
States that practice medical marijuana reciprocity
Alaska
Arkansas
Arizona
Colorado
California
Maine
Michigan
Hawaii
Massachusetts
New Hampshire
Nevada
Oregon
Oklahoma
Rhode Island
Pennsylvania
Washington
Washington D.C.
Certain states in this list do not allow you to buy cannabis but rather protect you from criminal charges if you are found carrying cannabis. So, your medical marijuana card comes with different benefits depending on the state. Before you travel to any state ensure you read up on the reciprocity laws
21.

Do you have to have a medical card to go into a dispensary in Oklahoma?
Yes, to access a dispensary in Oklahoma one needs to have a medical marijuana card. In Oklahoma. Possessing cannabis for personal use is a misdemeanor. Only patients, designated caregivers, and authorized researchers, registered with OMMA are permitted to go into a dispensary in Oklahoma.
What Should You Expect From Marijuana Doctor
It is probably the most intimidating part of becoming a part of the medical marijuana cannabis community - finding a cannabis doctor. A good cannabis doctor to be more precise. It is often confusing as to where one can begin. But you don't have to worry we have broken your journey to find a medical cannabis doctor into three simple steps.
Check You States Qualifying Conditions
Every state has its own list of qualifying conditions. Some states are slightly more lenient than others. California is one of them. If you contact a doctor via Online Medical Card you can be sure that you will be connected with a legit cannabis doctor.
Obtain Your Medical Records
Your cannabis doctor will need to have access to your medical records just like any other ordinary physician. When you do find a cannabis doctor- you can either ask your primary physician to send in your information or in our case fill out a basic prequalification form that will hold all these details.
Pick A Doctor Who Is Right For You
You look around or just hop onto OMC, where you will be connected with a cannabis doctor who will help you get your recommendation for your condition.
Plus as recent times go all our services are conducted online, this way you are not in harm's way while getting your medical marijuana card. It is important that your cannabis doctor educates you when you come in for a medical marijuana card. When you have a face to face consultation with our cannabis doctors, you can be sure that all your questions will be answered. From new products to conferences you can make your way to. You will be able to ask all these questions to your cannabis doctor.
The process of finding a cannabis doctor does not have to be so daunting. You can begin your journey with us.
Start Today
Proudly Serving You Since 2001
Walk-Ins-Accepted
Online Medical Card
2001 East 1st St. Suite 102.
Santa Ana, CA 92705
Phone
(866) 511-4743
Hours:
Mon-Sun: 9.00AM – 10:00PM
We are a team of doctors that are genuinely concerned about your well-being. We'll always be reachable whether you need support or just a bit of compassion.
For any questions or concerns:
Chat with us:
(13 hours/day – 7 days/week)
Call us:
(866) 511-4743
Avoid The Crowds, Long Waits And Hassle
Help us flatten the curve as a nation by opting for telemedicine. All our services are running in routine and our medical staff is available on
(866) 511-4743
to take care of your needs and queries.