Please Note: Due to higher than usual medical marijuana card applications, the Maryland Medical Cannabis Commission is prioritizing applications for renewals. For this reason, you may experience some delay in receiving your Maryland medical marijuana card. However, this will not affect the delivery of your Online Medical Card recommendation.
Easy, Quick, and Convenient Evaluations
Get Your MMJ Doctor Recommendation Online in 3 Simple Steps
---
Getting an MMJ doctor recommendation in California is pretty simple and quick. Through telemedicine, a patient can get recommendations online from the comfort of their homes. No long queues or waiting hours for your turn in a clinic. Get evaluated by our certified online MMJ doctor hassle-free.
1. Fill out a simple application form
Start by filling a simple form and provide your personal details. It will take less than a minute for you to fill-in the details
2. Connect with our MMJ doctor
MMJ doctors will conduct medical marihuana evaluations online through a video call. Share your medical history and health concerns to qualify.
3. Receive MMJ recommendation
If approved, you will receive your MMJ doctor recommendation through email within a few minutes. you can use it the same day to access medical marijuana.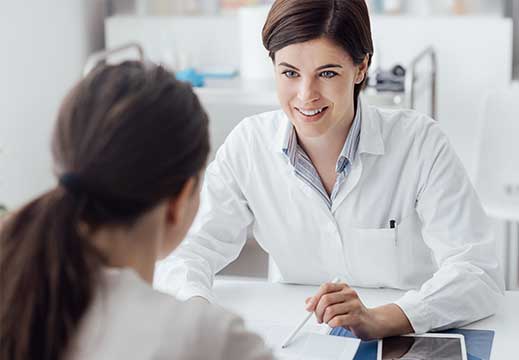 Our MMJ Doctor Ensures You Go Through No Hassle
---
We have a team of highly qualified and state-licensed MMJ doctors in California. They help patients suffering from chronic health conditions and related symptoms. Receive MMJ recommendations through our HIPAA-compliant telemedicine platform. If you feel you have a state qualifying medical condition, get evaluated by our MMJ doctor online today and manage your health effectively with marijuana.
What Does It Mean to Have an MMJ Doctor Recommendation in California?
---
An MMJ doctor recommendation allows people to access marijuana for medical use legally. In other words, patients require a recommendation from licensed MMJ health professionals to access marijuana. The physician evaluates the patient's medical condition and writes the recommendation if he feels that marijuana can help manage his condition. This recommendation then provides patients with a legal status where they gain certain privileges. These include several benefits such as greater cultivation and possession, exemption from tax, and a wider choice of products. Adult-use marijuana has been legal in California since 2018. That means people are allowed to purchase marijuana for recreational purposes as well. However, the products available for recreational use are not that potent and also are very limited. In other words, if a person is looking to manage back pain, getting a recreational marijuana product won't help. As it is not potent or effective enough to help you manage conditions especially ones that are moderate to severe. An MMJ dr recommendation essentially opens the door for patients to access potent strains and products that are not available otherwise.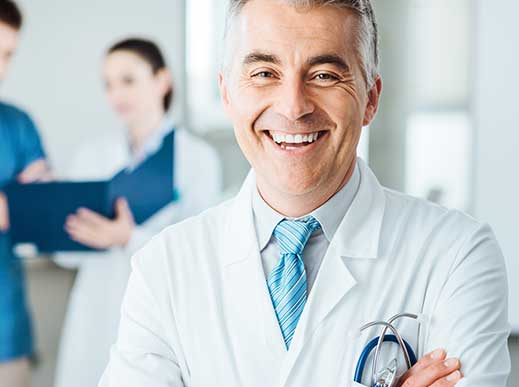 What are the Benefits of an MMJ Doctor's Recommendation in California?
---
Today, medical marihuana is one of the most popular forms of medication. In order to access the herb, you require an MMJ doctor recommendation in California. This recommendation comes with a wide array of benefits including higher possession limits, legal security, more choice of products among others.
Variety of Products
An MMJ doctor's recommendation allows patients to access a wide array of marijuana products. On the other hand, marijuana products available to recreational users are limited in terms of variety and potency.
Legal Security
In case you are looking to consume marijuana to manage your health condition, getting a medical recommendation means you will be legally entitled to purchase your dosage of marijuana. Especially when it comes to flying and driving with marijuana, having a recommendation proves to be very effective.
Easy Access
As recreational marijuana was only legalized in 2018, there are still not enough recreational dispensaries. Over 1000 medical dispensaries are currently functioning in the state. This means, with an MMJ doctor recommendation you will have wider access to marijuana products.
Cost-effective
An MMJ Doctor's recommendation in California comes with a range of benefits. It is understandable that a recommendation is required by people looking to manage their conditions. On an average, a patient with a MMJ recommendation can save about 28% more than a recreational user in some cities in the state.
Age Limitation
For a recreational user, a person has to be over 21 years of age. However, if you have a recommendation you can access marijuana at 18 years of age. That means with a recommendation patients aged 18 or more can access the herb to manage their condition.
Possession Restrictions
The state has levied some restrictions. A medical user is allowed to possess 8 ounces of marijuana while a recreational user is only allowed to possess an ounce of marijuana. That means if you have a recommendation, you can possess more amounts of the herb than a recreational user.
Looking for a Certified MMJ Doctor Near Me?
---
Get a consultation from licensed experts near you without any hassles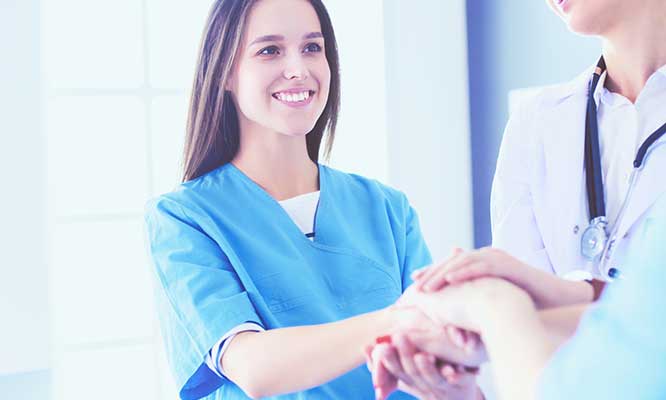 Hassle-Free Consultation From MMJ Doctors in California
---
It is important that you understand the effectiveness of medical marijuana as a treatment for your condition. We built our clinic with a mission to help aware people of the benefits of medical marijuana in managing symptoms of several health conditions. We believe that marijuana is the present and the future of the pharmaceutical industry. And it is not just us. We are backed by several research and studies that show its effectiveness in managing conditions such as epilepsy, stress, depression, cancer, PTSD, AIDS, etc.
A recommendation from an online MMJ doctor in California will allow you to access marihuana without any hassles. This form of treatment often is suggested by MMJ dr as it proves to be better than several conventional medications. Marijuana is neither addictive nor causes any serious side effects. While opioids and several other traditional medications are addictive and more often than not come with severe side effects. And not just that, medical marihuana allows you to choose between a range of strains and products. You can also choose the method of consumption. No other medication is this effective and offers these many choices.
Qualifying Conditions For an MMJ Doctor Recommendation in California
---
To qualify for the medical marijuana program of California, you must be over 18 years of age and suffering from a certain health condition as mentioned in the list drafted by the state of California. These conditions include Anorexia, Arthritis, AIDS, Cachexia, Cancer, Seizures, Chronic Pain, Glaucoma, Migraine, Severe Nausea, Persistent Muscle Spasms, including spasms with Multiple Sclerosis, and any other chronic medical symptom that
If not, alleviated may cause severe discomfort and harm to the patient's mental and physical health.
Limits the person's ability to conduct significant life functions as mentioned in the Americans with Disabilities Act of 1990.
In case you are suffering from any of these conditions and our health professional feels you will benefit with medical marijuana, we will help you get an online MMJ doctor recommendation in California without any hassles.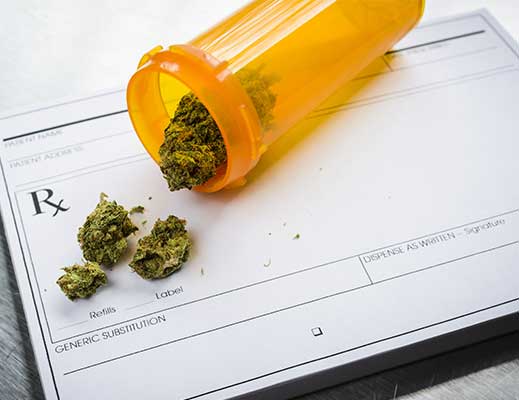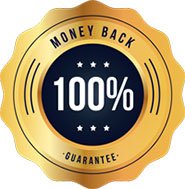 You Are Covered By Our Money Back Guarantee
If your medical marijuana recommendation issued by Online Medical Card is not accepted by the state, simply call us at (888) 988-8420 or email us at [email protected] to obtain a full refund.
Please Note: Refund will not be initiated if the request is placed after the consultation and doctor's approval.
You can verify our doctor's license at the Medical Board of California's website here: www.breeze.ca.gov
License: 3728, G55156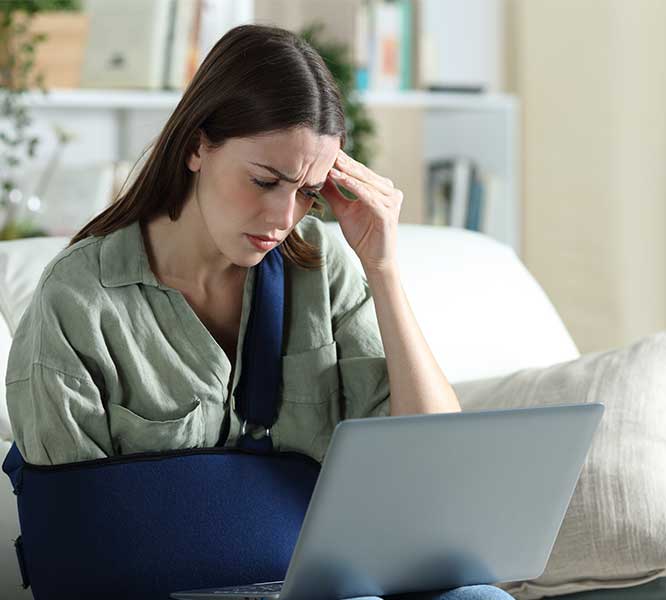 Beware of Fraudulent Clinics and MMJ Doctors Online
---
Just a few years back people were very hesitant in getting medical marihuana recommendations. One major reason was that the process was quite a lot of hassle. But with the introduction of telemedicine, the medical marijuana industry has grown quite a lot. The process has not only helped people get recommendations easily but also has brought them closer to the herb. Telemedicine allows patients to connect with MMJ doctors online through a video call. Here the doctor evaluates the patient's condition and medical history, If he feels that the patient qualifies, the patient receives the recommendation within minutes. While it has reduced the time in getting a recommendation, the process has also given a chance for fake MMJ drs to dupe patients.
The rise in popularity of marijuana has resulted in a huge influx of fraudulent clinics and doctors who provide fake recommendations. These people scam patients in the name of recommendations and medical services. The doctors lack any experience in medical marijuana or the way it is used. They are neither board certified nor do they work in a real clinic. They are in for the money. Getting evaluations from such a doctor is a waste of your time and hard-earned money. The recommendation won't hold any value and you may risk getting involved in legal trouble. So, you've got to be wary of such scams and illegal health professionals. Make sure that the doctor or clinic you are consulting is legit and has the authority to conduct online MMJ doctor evaluations and issue recommendations.
MMJ Doctor Online Evaluation From a Clinic You Can Trust
---
At Online Medical Card, we house a team of certified MMJ doctors. They work round the clock to ensure that every patient seeking our help gets the care and treatment they deserve. Using telemedicine, our team has developed a platform where patients can get evaluated by an MMJ doctor online in California. This has made the whole process of getting hassle-free. No more standing in long queues or waiting for hours for your turn. Through our simple three-step process, patients can get access to medical marijuana in California within just a few minutes. Not only do you save a lot of trouble finding a physical clinic, but also a lot of time. Once you get evaluated and approved by our MMJ physician, you will receive the recommendation pdf instantly. Whether you are at home, working, or living in an assisted facility, our online MMJ doctor will guide you through every nuance of getting treated with medical marijuana in California.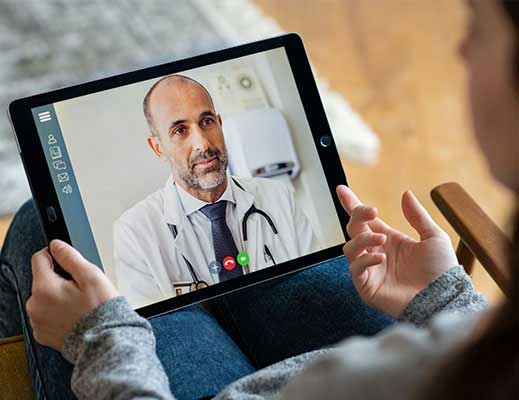 Your Search For the Best MMJ Doctor in California Ends Here
---
FAQ
Frequently Asked Questions
---
Find solutions to all your queries and concerns related to online MMJ doctors in California. If still not able to get the answer to your question, reach out to us. Our experts are always available to assist you in every manner possible.
The medical marihuana treatment begins with looking for an MMJ doctor. They are physicians who are licensed by the state to provide medical cards to patients who are looking to manage their health conditions using medical marijuana. They conduct evaluations during which patients share their medical history and concerns with the physician.
If the MMJ physician feels that the patient's health may improve with the use of medical marijuana and the condition qualifies for the state medical marijuana program, the physician approves the application. The patient then receives the recommendation through email within a few minutes. This process of getting recommendations easily without any hassles is possible because of telemedicine. Through this process, connecting with a licensed MMJ doctor online is possible. This has helped people get recommendations from the comforts of their homes.
Getting an MMJ doctor's recommendation online is pretty simple and quick. Through telemedicine, a patient can get recommendations online from the comforts of their homes. No long queues or waiting hours for your turn in a clinic. Get evaluated online by our licensed MMJ doctor.
This Is How to Get an MMJ Doctor's Recommendation Online
Fill a pre-qualification form
Talk to certified MMJ Doctors online
Upon qualification, receive a medical marijuana recommendation from state-licensed MMJ doctors
As recreational marihuana is available in California without getting any recommendation a lot of people wonder if going through the hassle of getting a recommendation is worth anything. If you are considering marijuana as a form of treatment for your condition, getting a recommendation is necessary. The process may seem too much hassle but that is not the case. Especially with the advent of telemedicine where you can get recommended without even leaving your house.
Getting a recommendation online comes with a certain amount of risk and that is why you need to find the right MMJ health professional and clinic to help you get a legitimate medical card. For any patient looking to manage their condition, finding the right online MMJ doctors in California is very important. As the world of the internet is filled with fraudulent clinics and doctors, it is essential that you choose certified MMJ doctors online for your evaluations. Californian counties do not approve MMJ recommendations where the doctor is not licensed and the address is not verified. So, in order to choose the right MMJ dr, there are certain factors you need to keep in mind.
This is how to find the right online MMJ doctors in California
Get evaluations from a medical clinic with a verifiable address (no P.O. box) and has an established history.
Get recommended only from an experienced licensed MMJ physician online.
Make sure you call and speak to a real physician before giving out information.
Most people feel overwhelmed by the processes associated with accessing medical marijuana in California. It may seem daunting but it is not the case. Getting a recommendation is pretty simple and takes only a few minutes. Although, there are just certain things you need to make sure before choosing a clinic to get a recommendation. The above-listed points will help you understand the difference between a clinic that you can trust and not. In case you get caught up with the wrong clinic or doctor, you not only risk losing the chance to experience marijuana but also may end up in legal trouble.
Getting evaluations from licensed MMJ doctors online in California is not only simple but also quick. Often people feel hesitant and embarrassed during the evaluations. They wonder what to talk about during the process. In case you are experiencing this, do not worry.
Here's how to talk to MMJ doctors online in California:
Get connected to our MMJ doctor online through a video call.
Share your medical history and health concerns.
Talk about your medical condition, symptoms, and lifestyle.
Be as detailed as possible so the MMJ doc understands your health and requirements.
If approved, you will receive the recommendation via email.
MMJ health professionals are there to help you in case you have any concerns related to medical marijuana treatment. It is understandable that patients feel hesitant and embarrassed sharing their medical concerns and details about their condition. Our certified MMJ doctors ensure that every patient feels comfortable talking to them. Because of our telemedicine platform, you won't even have to leave your house to get evaluated. You can talk to our licensed MMJ experts from the comforts of your home.
Whenever talking to a health professional, it is important that you share all your medical details without censoring anything. The more expressive you are, the better our health professional will understand your condition. Also, during evaluations, it is not just the MMJ dr who is trying to assess you but you too can assess the doctor's knowledge and experience in that process.
Share information regarding your medical condition, symptoms and lifestyle in detail. Our health professional will make a comprehensive plan incorporating medical marijuana if you qualify for the state medical marijuana program. In case you have any doubts or concerns, you can always clear them out with the doctor during the evaluations.
Medical marihuana was first legalized in the state of California in 1996. Since then, the herb has been used to manage several health conditions. In the last two decades not only has the demand for marijuana increased but also variety. Today, there are so many different types of marijuana products that you will be overwhelmed with the number of ways it can be used. From smoking, vaping, eating, and even applying on your skin, marijuana can be consumed in a number of ways. These different types of delivery methods cause different kinds of effects. In other words, marijuana edibles are potent and more often than not cause a string high whereas marijuana products like transdermal patches do not. For best results, you can even ask our certified MMJ doctors online during evaluations and they will help you with the best method of consumption for your condition.