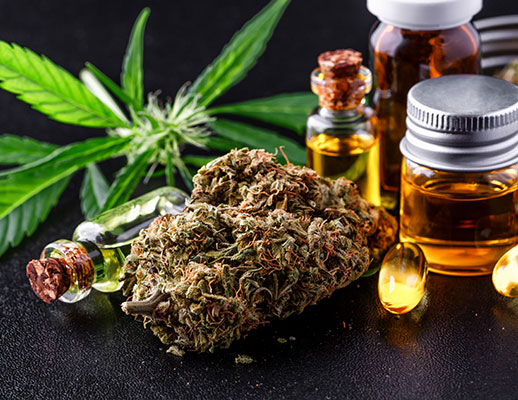 How Medical Cannabis Doctors In California Can Help You Access Cannabis Legally?
---
Medical marijuana doctors at Online Medical Card can help you get access to cannabis legally by evaluating you for your specific health conditions. Medical marijuana has proven to be an effective form of medication for the treatment of chronic conditions and their related symptoms. A Recommendation from an MMJ Doctor can help you access cannabis legally in California. The first step towards medical marijuana is not to go to a dispensary or take the first dose but to consult a medical marijuana doctor. Online Medical Card is a reputable and legit telemedicine platform servicing California and other states. We house a team of medical cannabis doctors who are licensed by their state governments. Our telemedicine platform allows you to see a medical marijuana doctor online from the comfort of your home.

Our Process
See a Doctor Online in 3 Simple Steps
---
Here is how you can get a recommendation from a licensed Physician Online. Our HIPAA-compliant telemedicine portal allows you to receive your medical cannabis recommendation without even stepping outside your house.
1. Prequalification Form
Register with us and fill out our application form. Rest assured all your personal details are kept secure under the HIPAA guidelines.
2. Evaluations
Have a face-to-face consultation with one of our Best Medical Marijuana physicians online. The doctor will determine whether you qualify for the medical marijuana program or not.
3. Instant Recommendation
Upon qualification, you will receive your recommendation through email on the same day. A hard copy will also be mailed to you.
What are the Benefits of a Medical Cannabis Recommendation?
---
Enjoy all the privileges that come with a medical cannabis doctor's recommendation
Cost-Effective
The state of California levies several tax relaxations and special discounts for patients with a medical marijuana card recommendation. On an average, you can save about 28% more than a recreational user in some cities of California.
Product Range
Unlike recreational users, a medical marijuana doctor recommendation allows patients to access a wide array of cannabis products. Not just that, recreational products have a potency limit which is absent for MMJ products.
Legal Security
A medical cannabis doctor's recommendation provides you peace of mind with higher purchase, grow and carry limits that are absent for a recreational user. It provides legal protection especially if you are flying or driving with marijuana.
Increased Access
Recreational marijuana was legalized in California in 2018 yet there are not enough recreational dispensaries. On the contrary, there are over 1000 functional medical dispensaries which means better access for medical users.
Age Restriction
Anyone above the age of 21 can access marijuana in the state of California. Although, a recommendation from a licensed Cannabis Doctor allows patients aged 18 and above can access the herb to manage their condition.
Possession Limits
With a recommendation, a medical user is allowed to possess more than a recreational user. Essentially, a medical marijuana user is allowed to possess upto 8 ounces of marijuana which is about 8 times more than a recreational user.
Talk to Our Medical Cannabis Doctors From the Comfort of Your Home
---
Get hassle-free Medical Marijuana Doctor evaluations through our HIPAA compliant telemedicine platform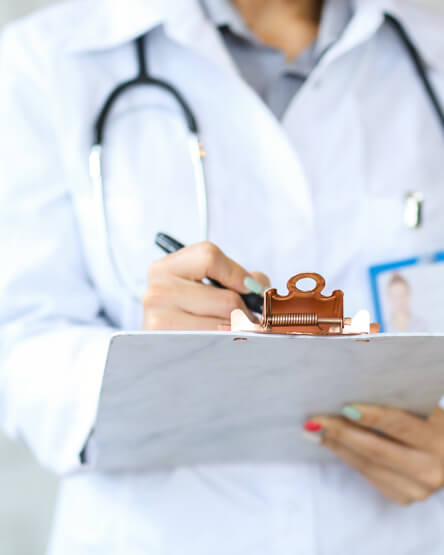 How to Qualify for a Medical Cannabis Card Recommendation in California?
---
In order to qualify for a medical marijuana dr recommendation in California, a patient must be 18 years or older and diagnosed with a medical condition that is approved by the state for the use of medical marijuana for its treatment. These include Anorexia, Arthritis, AIDS, Cachexia, Cancer, Seizures, Chronic Pain, Glaucoma, Migraine, Severe Nausea, Persistent Muscle Spasms, including spasms with Multiple Sclerosis, and any other chronic medical symptom that
If not, alleviated may cause severe discomfort and harm to the patient's mental and physical health.
Limits the person's ability to conduct significant life functions as mentioned in the Americans with Disabilities Act of 1990.
In case you are suffering from any of these conditions and feel medical marijuana can help manage your condition, our medical cannabis doctors can help.
Beware of Fraudulent Clinics and Cannabis Doctors Online
---
Telemedicine allows patients all across the state to get a consultation from a licensed medical cannabis doctor. While telemedicine has reduced the time and effort it needs for a patient to find a medical marijuana doctor, it has also caused a rise in the number of fraudulent clinics and doctors. These fraudulent doctors are not licensed by their state to provide recommendations. They are in this industry just for the money. Getting cannabis evaluations from such a physician is a waste of your time and hard-earned money. So, you've got to be wary of such scams and illegal health professionals. Make sure that the doctor or clinic you are consulting is legit and has the authority to conduct medical marijuana evaluations and issue recommendations.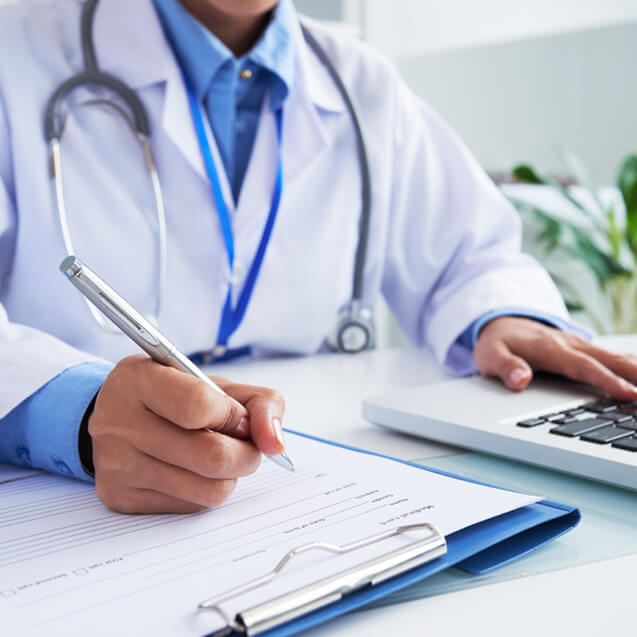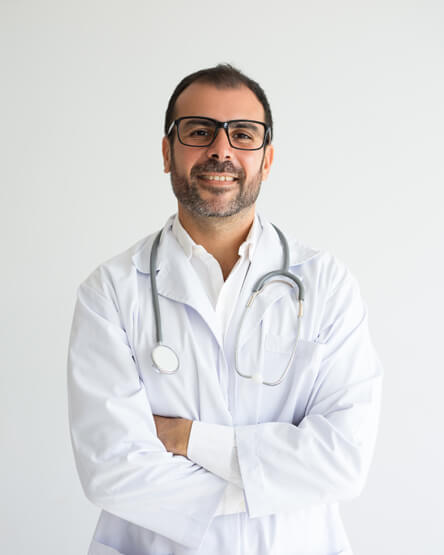 Ensure Your Medical Marijuana Doctor in California is Legit
---
It's crucial that you take the time to identify the legitimacy of your cannabis doctor or medical marijuana doctor's clinic before going ahead with the consultation. The only disadvantage of online consultations is the risk of scams. But, you can avoid them altogether by looking for a few things before choosing your medical marijuana doctor.
Make sure that the doctor is licensed. Every practicing Medical Marijuana Doctor in California should have a valid license. You can check the license number of our medical professionals on the official website of California.
Your doctor must have verifiable address proof. If the address of your marijuana physician in California on the recommendation cannot be verified, it will not be accepted anywhere in the state. So, your doctor should work from a real clinic with a physical location and has an established history.
Make sure that you talk to a real medical marijuana dr during the consultation. With us, you get to have a face-to-face online consultation with one of our doctors so you can ask them questions about the best way to use medical marijuana.
Once you ensure that each of these requirements is met, you can go ahead and complete your consultation with your MMJ Doctor.
Choose the Plan That Fits You
---
Getting a Medical Marijuana Evaluation is Easier Than Ever
PDF MMJ Recommendation For New Patients
✓

24*7 Verification & Support

✓

Instant Access to Cannabis

✓

Instant PDF Copy via email

✓

Access to all the Dispensaries in CA

✓

Legal Protection

✓

Secure Payment

✘

Hard Copy with Embossed Seal on It

✘

Grow Up to 99 plants
Recommended Plan for New Patients
REGULARLY $59.99
$

49.99
Featured
✓

24*7 Verification & Support

✓

Instant Access to Cannabis

✓

Instant PDF Copy via email

✓

Access to all the Dispensaries in CA

✓

Legal Protection

✓

Secure Payment

✓

Hard Copy with Embossed Seal on It

✘

Grow Up to 99 plants
Medical Marijuana Card Renewals
REGULARLY $45.99
$

45.99
Featured
✓

24*7 Verification & Support

✓

Instant Access to Cannabis

✓

Instant PDF Copy via email

✓

Access to all the Dispensaries in CA

✓

Legal Protection

✓

Secure Payment

✓

Hard Copy with Embossed Seal on It

✘

Grow Up to 99 plants
Medical Marijuana Grower's License
REGULARLY $249.99
$

199.99
✓

24*7 Verification & Support

✓

Instant Access to Cannabis

✓

Instant PDF Copy via email

✓

Access to all the Dispensaries in CA

✓

Legal Protection

✓

Secure Payment

✓

Hard Copy with Embossed Seal on It

✓

Grow Up to 99 plants
You Are Covered By Our Money Back Guarantee
In case you fail to qualify for a medical marijuana card, we offer a full refund. Essentially, if you are not approved, you won't be charged. If for any reason you are not completely satisfied with your purchase, simply call us at (888) 988-8420 or email us at [email protected] to obtain a full refund.
Avoid Crowds, Long Queues and All the Hassle
---
FAQ
Frequently Asked Questions
---
Find the solution to all your queries or concerns related to medical marijuana card doctors in California. In case you are not satisfied or need help with your concern, talk to our experts. They are always available to assist you in every manner possible.
A medical marijuana dr is a physician who is certified by the state medical board to provide medical marijuana recommendations to patients with chronic health conditions. They conduct medical cannabis evaluations where the patients express their concerns and share medical details with the physician.
A medical marijuana recommendation letter is a certification that specifies a person has a medical condition that adheres to qualifying conditions stated under California Proposition 215. A medical marijuana recommendation allows qualifying patients with various health conditions to access medical marijuana legally in the state of California.
Here are the benefits of a medical marijuana card in California:
Tax savings on Cannabis products
Ability to purchase and possess more cannabis legally
Grow more cannabis plants, at least double
Travel with medical marijuana to other states where reciprocal marijuana laws exist
Get into dispensaries at the age of 18
It's widely known that marijuana has a long list of medical benefits under its belt. It has been associated with relieving the discomfort related to multiple health conditions such as cancer, PTSD, insomnia, and anxiety. But along with all the medical examinations, marijuana also exhibits a range of not-so-positive effects. Every medication has benefits and a few side effects. Marijuana is no different. Along with all the different ways, it helps medical patients, there are a few side effects that come along with the herb. If you are a regular cannabis consumer, the side effects can vary from the most common ones like red eyes, dry mouth, and munchies (increased hunger) to more severe ones like nausea, paranoia, headaches, and fatigue. In addition to this, you will experience the inevitable end of marijuana consumption that is tolerance buildup. While it is beneficial for beginners, with continuous use, high tolerance can become a hindrance in achieving the desired effects. Also, cannabis may react with a few medications or other drugs that you might be consuming. All these symptoms vary from person to person. It's not necessary that you will experience each of these side effects. This is why you must know what you may have to deal with. A medical cannabis dr can give you some pointers about the possible side effects cannabis can have on your body and also how to deal with them effectively.
Getting a medical cannabis card may seem like a lot of hassle but that is not the case. With the advent of telemedicine, patients no longer need to stand in long queues or wait for hours for their turn in a clinic. Now, they can easily get a medical card online.
Here's how to get a medical marijuana recommendation online
Register with us and fill out a simple application form.
You will be connected with a medical marijuana doctor. He will do your evaluations. Share your medical history and concerns, if you have any.
If he approves, you will receive the recommendation through email within minutes.
The process may seem daunting especially if you do not have a primary doctor who is willing to talk to you about the process. Fortunately, there are a lot of resources available to help patients navigate through the process. Getting a recommendation online comes with a certain amount of risk but if you are able to find the right medical marijuana doctor online, then getting evaluations is pretty simple and hassle-free.
For any patient looking for a 420 evaluation, finding the right medical cannabis doctor is their first priority. So, protect yourself and do some research before getting a recommendation. You can go to Google and type in, "Medical marijuana doctor near me" Or perhaps, "MMJ doctor near me" Or maybe even, "weed doctors near me". Counties in California do not approve recommendations if the doctor is not licensed or their address is not verified. So, in order to choose a reliable medical cannabis doctor online, there are certain things you need to check.
Here is how to find legit medical marijuana doctors near you.
Get a recommendation from a Legit Medical Marijuana Doctor Clinic with a verifiable address (no P.O. box) and an established history.
Get evaluations only from a licensed medical marijuana doctor near you.
Make sure you call and speak to a real medical cannabis doctor before giving out information.
Don't worry about feeling overwhelmed with all the processes related to medical marijuana. It can be a daunting experience for a beginner especially when it comes to finding legit medical marijuana doctors. In case you get caught up with the wrong one, not only do you risk losing the chance to experience the spectrum of benefits marijuana provides, but may also end up in legal trouble. This is why we work to make this process easier for you by cutting down your effort in finding the right Cannabis Doctors.
Medical marijuana doctor evaluation is not a difficult process. If you know how to go through the consultation, the nervousness fades away. Through telemedicine, you can get evaluated from the comfort of your home. Get connected with a marihuana doctor and share your health details without any hesitation.
Here is how to talk to medical marijuana doctors online
Get connected to medical marijuana doctors online.
Share your medical history in detail.
Talk about your medical condition, symptoms, and lifestyle.
Be as detailed as possible so the doctor understands your health and requirements.
If the doctor feels you qualify for the program, you will receive the recommendation via email.
Medical cannabis doctors are there to help you. They understand that you may feel embarrassed or hesitant about sharing details about your condition, so they will try and make you feel comfortable. All you need to do is talk. The evaluation process with a marihuana doctor is meant for the health professional to learn more about you and understand your health condition and if marijuana could be beneficial for you. During the evaluation, not only does the doctor get to access you but you too can access the knowledge and experience of the doctor. When it's their turn to ask questions, be as transparent as you can be. Talk in detail about your medical condition, symptoms and lifestyle. The more detailed you are, the easier it is for the doctor to understand your health condition and your requirements. It's beneficial for you as the doctor can plan out a more comprehensive treatment plan to improve your medical condition. In case you have any doubts or concerns, you can always clear them out with the doctor.
Telemedicine has considerably made the whole process of getting evaluations hassle-free. No more standing in long queues or waiting for hours for your turn. Through our portal, you can get medical marijuana doctor evaluations online in California. Simply follow our process and receive your recommendation within minutes. It not only saves you a lot of trouble finding a physical clinic but also proves to be time-effective. Once you get evaluated and approved by our physician, you will receive the recommendation pdf instantly. Whether you are dealing with chronic pain or chemotherapy is taking a toll on your life, our doctors will make sure you get the care you need. Compassion and care are the pillars of our clinic. Whether you are working, at home, or living in an assisted facility, the medical health professionals will guide you through every nuance of getting treated with medical marijuana in California. We understand that medical marijuana is still illegal under federal law. That often leaves thousands of questions in the mind of patients. Don't worry!! We will answer all your queries without making any fuss about it. If you have any such queries or concerns, reach out to us. We are always happy to help you. We have dedicated our services to patients seeking treatment for their respective medical conditions. Provided they are listed among the qualifying medical conditions for becoming a recipient of medical marijuana in CA. Rest assured that you will be getting best medical marijuana doctor evaluations and recommendations as per the guidelines issued by the Californian state of law.
Marijuana can be used in more ways than you can imagine. From the traditional method of smoking a joint or a water pipe to the modern ways or transdermal patches and edibles, you can choose your delivery method from a variety of different ways. The difference in these methods also decides the kind of effects you will experience. For instance edibles are potent and can cause a string high whereas transdermal patches do not. And that's not all. Medical marijuana has more than a thousand different strains. Each strain has a different chemical profile that renders unique effects on the body. While one may help you sleep, the other may lift your energy levels. This is where the role of a medical marijuana doctor is crucial. For a beginner, it may not be an easy task to make a choice from such different options. A medical professional will give you an idea about the level of effects your condition requires and the chemical profile that will suit you the most. This will help you figure out the best delivery method and strain for you.