Please Note: Due to higher than usual medical marijuana card applications, the Maryland Medical Cannabis Commission is prioritizing applications for renewals. For this reason, you may experience some delay in receiving your Maryland medical marijuana card. However, this will not affect the delivery of your Online Medical Card recommendation.
Our Process
Talk to a Marijuana Doctor Online in 3 Simple Steps
---
Consult the best doctors in your state online with a few simple steps.
1. Fill an Application Form
Fill a simple application form and pay the doctor's consultation fee to proceed. Every information you share with us is secured as per the HIPAA guidelines.
2. Have a Medical Evaluation
Complete a medical evaluation with a state certified doctor via phone or video call. The doctor will determine if you qualify for a medical card or not.
3. Receive Recommendation
Once approved, you will receive your doctor's recommendation via email. You can use the recommendation to purchase medical cannabis at a dispensary.
Note : A medical marijuana card is issued to you by the state and not by Online Medical Card. The state fee is paid to the state and is separate from your doctor's consultation fee. Online Medical Card collects your doctor's consultation fee only.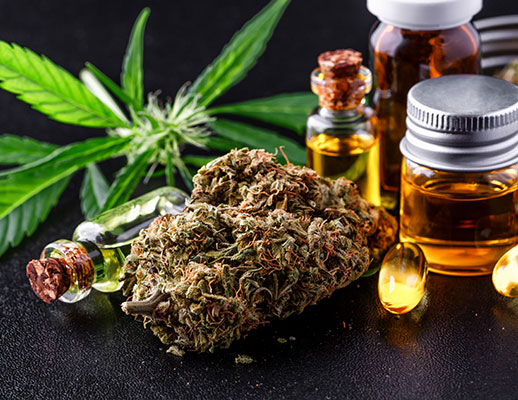 How Medical Marijuana Doctors In California Will Help You?
---
Online Medical Card will help you at every step. All you have to do is talk to one of our health physicians and discuss your medical history. Once approved, you will receive a card from an MMJ Doctor. You can further use it to buy cannabis in the Golden State.
Online Medical Card is a reputable telemedicine platform servicing in California and other states. We house a team of medical cannabis doctors licensed by their state governments. Our platform allows you to see a physician from the comfort of your home.
What are the Benefits of a Medical Cannabis Card?
---
Here's what you will get
Cost-Effective
California govt. exempts patients with a medical marijuana card recommendation from paying certain taxes. On average, you can save about 28% more than a recreational user.
Product Range
Unlike adult users, an MMJ card allows patients to access high-quality products. You can walk up to a dispensary anytime and buy what you like.
Legal Security
A medical cannabis doctor's recommendation provides peace of mind. This means you can buy, grow, own, and carry higher limits without any worries.
Increased Access
You will find more medical cannabis dispensaries in California than recreational ones. So, getting a rec naturally becomes an easy way to access high-quality products.
Age Restriction
Patients aged 18 and above can get medical cannabis from state-licensed dispensaries. The age for recreational users is 21 or more.
Possession Limits
You can possess up to 8 ounces of cannabis. Which is about eight times more than a recreational user can own, use, or carry.
Talk to Our Medical Cannabis Doctors From the Comfort of Your Home
---
Meet our doctors through a HIPAA compliant telemedicine platform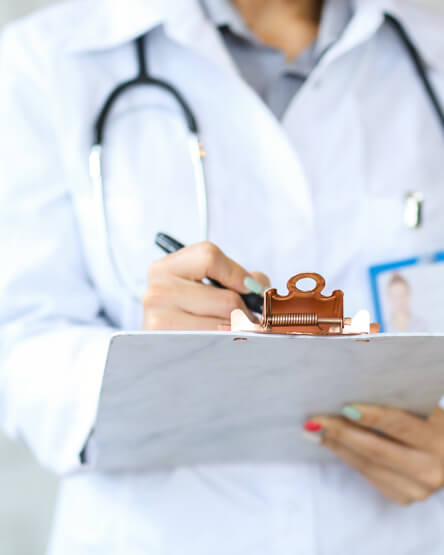 Criteria to Qualify for a Medical Cannabis Card in California
---
To qualify for a medical cannabis card in California, you must be 18 years or older. You must also have a medical condition as listed under the state program. More importantly, you must have written consent from a cannabis doctor.
Besides this, you are also required to submit documents such as proof of residency. Other documents include your medical records and parental consent in case of a minor. As for proof of residency, you can submit your driver's license no, state-issued ID, or passport.
Beware of Fraudulent Clinics and Cannabis Doctors Online
---
Telemedicine allows you to meet licensed medical cannabis doctors. While online platforms make things easier for you, some offer fraud services. These fraudulent doctors are not licensed by their state to provide consultations. They are in this industry for the money. Getting cannabis evaluations from non-certified physicians is a waste of your hard-earned money. So, you've got to be wary of such scams.
At Online Medical Card, we house a team of licensed health professionals. Each doctor in our network is certified to provide cannabis-related evaluations. So, make sure that you choose the right services.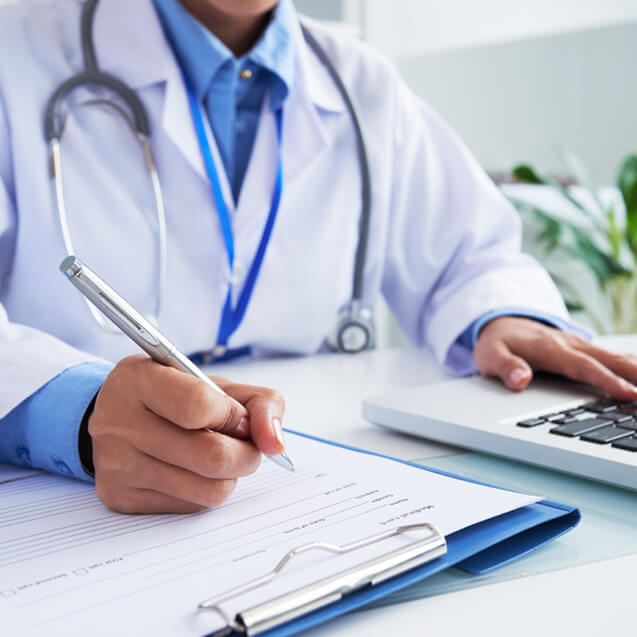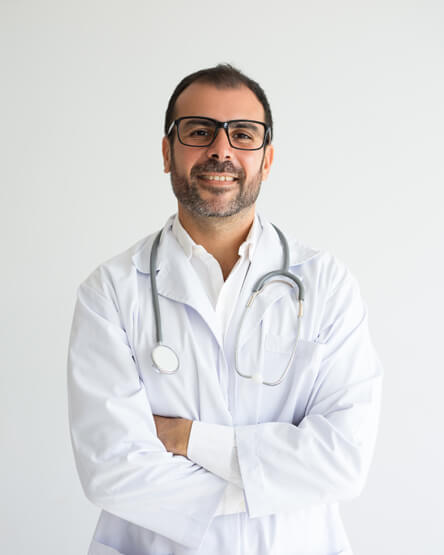 Ensure Your Medical Cannabis Doctor Is Legit
---
It's crucial that you find the right cannabis doctor or medical marijuana clinic. The only disadvantage of online consultations is the risk of scams. But, you can avoid them by keeping a few things in mind:
Always get your rec from a board-certified physician. You can check the license number on the official website of California.
Your doctor must have verifiable address proof. If the address of your marijuana physician in California does not exist, you are in trouble. So, look for the doctor's physical location and confirm before signing up.
Make sure that you talk to a real marijuana doctor. With us, you get a chance to meet the doctor face-to-face through our platform. You can ask them questions about the best way to use cannabis.
Once you meet the criteria, don't forget to complete your consultation with our MMJ Doctor.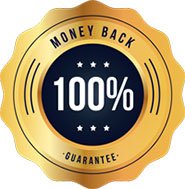 You Are Covered By Our Money Back Guarantee
If your medical marijuana recommendation issued by Online Medical Card is not accepted by the state, simply call us at (888) 988-8420 or email us at [email protected] to obtain a full refund.
Please Note: Refund will not be initiated if the request is placed after the consultation and doctor's approval.
You can verify our doctor's license at the Medical Board of California's website here: www.breeze.ca.gov
License: 3728, G55156
Avoid Crowds, Long Queues, and All the Hassle
---
FAQ
Frequently Asked Questions
---
Find the solution to queries related to medical marijuana card doctors in California. In case you are not satisfied or need help with your concern, talk to our experts. They are always available to assist you.
A medical marijuana physician is a certified physician who provides recommendations to patients. They conduct online evaluations and certify patients with a state-qualifying medical condition.
A medical marijuana recommendation letter is a document that helps you access cannabis. It also allows qualifying patients to register under the California Medical Marijuana Program.
Here Are the Benefits of a Medical Marijuana Card in California:
Tax savings on Cannabis products
Ability to buy and own more cannabis
Increased growing limits
Travel with medical marijuana to other states where reciprocal laws exist
Get into dispensaries at the age of 18
It's a known fact that cannabis has a long list of medical benefits. Some help reduces chronic pain. And others ease the symptoms of cancer, PTSD, insomnia, and anxiety. But it also exhibits a range of not-so-positive effects. Every medication has benefits and a few side effects. This is no different.
Cannabis comes with certain side effects. The most common ones are red eyes, dry mouth, and munchies. But if you take a higher dose, you might experience nausea or paranoia.
It's not necessary that you will experience each of these side effects. This is you must get advice from a medical cannabis dr. 
Getting a medical cannabis card may seem like a lot of hassle. But our platform makes it easier for you. With the help of our services, you will get exactly what you're looking for.
Here's How to Get a Medical Marijuana Recommendation Online:
Register with us and fill out a simple form.
Meet with a medical cannabis doctor. He will provide evaluations to help you qualify. And don't forget to share your medical history and concerns, if you have any.
If he approves, you will receive your card through email within minutes.
The process may seem daunting, especially if your doctor is not willing to talk. Online Medical Card can help you navigate through the process. Getting evaluations from our MMJ Doctor is pretty simple and hassle-free.
Finding the right 420 evaluation process is a must for any patient. So, protect yourself and do some research before getting a recommendation. You can visit Google and type in, "Medical marijuana doctors near me." Or perhaps, "MMJ doctor near me" or even, "weed doctors near me". Counties in California do not approve illegal documents. So, choose a reliable medical cannabis doctor online.
Here's How to Find Legit Doctors Near You:
Get a recommendation from a Legit Marijuana Doctor. Choose a clinic with a verifiable address (no P.O. box) and an established history.
Get evaluations only from a licensed medical cannabis doctor near you.
Make sure you call and speak to a real doctor before giving out information.
Medical marijuana evaluation is not a difficult process. If you know how to go through the consultation, the nervousness fades away. Through telemedicine, you can get evaluated from the comfort of your home. Talk to a marihuana doctor and share your health details without any hesitation.
Here Is How to Talk to Marijuana Doctors Online:
Get connected to marijuana doctors online.
Share your medical history in detail.
Talk about your medical condition, symptoms, and lifestyle.
Be as detailed as possible so the doctor understands your health and requirements.
If the doctor deems you fit for the program, you will receive your card via email.
Medical cannabis doctors are there to help you. They understand you may feel hesitant about sharing medical details. But our doctors will make you feel comfortable. All you need to do is talk.
Marihuana doctor evaluation helps patients understand the different nuances associated with a recommendation. The evaluation, not only helps you certify as an MMJ patient but also shares expert advice.
So, when it's their turn to ask questions, be as transparent as you can be. Share details about your medical condition, symptoms, and lifestyle. The more detailed you are, the easier it is for the doctor to understand your requirements. In case you have any doubts or concerns, you can always clear them out with the doctor.
Telemedicine has made the whole process of getting consultations hassle-free. No more standing in long queues or waiting for your turn. Through our portal, you can get medical marijuana evaluations online in California. Follow our process and receive your card within minutes. It not only saves you a lot of trouble finding a physical clinic but also proves to be time-effective. Once approved by our physician, you will receive the PDF copy via email.
Compassion and care are the pillars of our clinic. Be it whatever, our doctors will help you every step of the way. We understand that cannabis is still illegal under federal law. That often leaves thousands of questions in the mind of patients. Don't worry!! We will answer all your queries without making any fuss about it. If you have questions or concerns, reach out to us. We are always happy to help you. We have dedicated ourselves to patients. So, feel free to get in touch with us.
You can use cannabis in more ways than you can imagine. From traditional to modern, name it, and you have it all. The only difference is that these methods will affect your experience. For instance, edibles will cause a string high whereas patches will not. And that's not all because strains fall under a different category.
Each strain has a unique chemical profile. While one may help you sleep, the other may lift your energy levels. This is where the role of a Cannabis doctor comes in. A doctor will give you an idea about what you need, and what will suit you the most. This will also help you figure out the best delivery method with time.