Please Note: Due to higher than usual medical marijuana card applications, the Maryland Medical Cannabis Commission is prioritizing applications for renewals. For this reason, you may experience some delay in receiving your Maryland medical marijuana card. However, this will not affect the delivery of your Online Medical Card recommendation.
Get a Recommendation Online
Apply for a Cannabis Doctor Recommendation Online in Three Simple Steps
---
Telemedicine has made it easier to connect patients with the right experts. Taking the help of the same technology, Online Medical Card has made its services available online. Now, you can use your phone or laptop to find the right cannabis doctor and get approved for your recommendation online.
The process is simple and easy. Follow these three steps to apply for a Californian cannabis doctor recommendation online.
1. Register Online
Register on our website and fill the pre-qualification form that follows. Answer all the questions as transparently as you can. Submit it and wait for your call.
2. Consult a Cannabis Doctor
Our staff member will access your form and connect you with the right cannabis doctor in California. Complete your consultation via video call online. The doctor will determine if you qualify or not.
3. Receive the Recommendation
If you qualify, you will receive your recommendation by email on the same day and an embossed copy of the same delivered to your address later. If you fail to qualify, you will receive a 100% refund.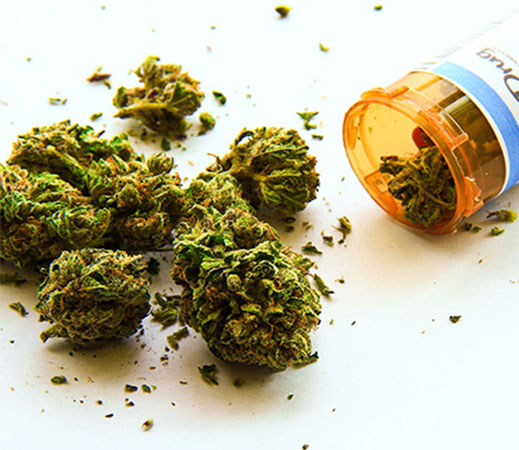 Simple, Quick and Convenient Solution to Your Health Problems
---
Medical cannabis has therapeutic properties that can heal millions but only if they have the right knowledge and means to access the herb. Our job is to make that possible for you having to run across the state to different doctors or clinics.
With telemedicine, we have been able to create a safe and reliable platform for all patients seeking help. Connect with the best medical professionals of the state with the touch of a button. No appointment or hassle. Just apply for a consultation in minutes and get your recommendation for legal access to medical cannabis in CA.
Who is a Cannabis Doctor?
---
A cannabis doctor is like your regular physician or practicing doctor. However, they are willing to give you cannabis recommendations and are qualified to do the same. Cannabis doctors are familiar with everything, from side effects to dosage guides, which helps them prepare the best treatment plan for the patient.
In addition to planning out an effective treatment plan, it is also the responsibility of the cannabis dr to make sure that a patient is qualified according to the requirements of the California Medical Marijuana Program.
For the sake of legal as well as personal safety, it is advised to connect with a medical cannabis doctor in California before using cannabis for medical reasons.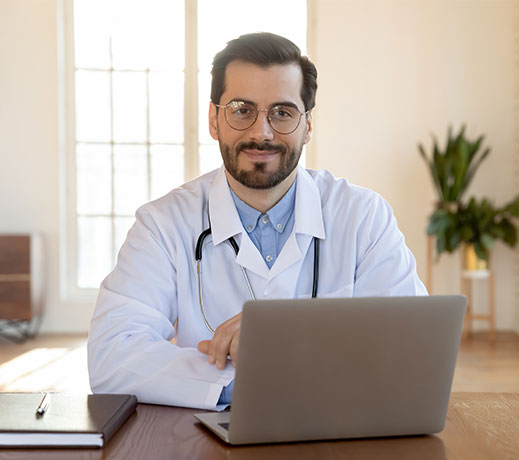 Benefits of Getting a Recommendation from a Cannabis Doctor
---
The primary purpose of getting a recommendation from a cannabis doctor is to use cannabis medically in a legal way. It's your key to buying and using cannabis anywhere in the state without having to deal with the legalities. But, a recommendation serves a purpose that's more than just giving you legal security.
Financial Relief
Cannabis may not be covered under the health insurance policies but the state government gives financial relief to medical patients with a legit recommendation. They are exempted from paying sales and use tax, can buy cannabis at a lower price and also get special discounts.
Wider Access to Cannabis
A recommendation letter allows you to access more than 1000 medical cannabis dispensaries without restrictions. In addition to this, you can buy high potency strains and products as needed from dispensaries or online stores using your recommendation letter.
Higher Age Limit
A medical patient with a legit recommendation from a cannabis doctor is allowed to consume cannabis legally if they are 18 years or older. A minor is also allowed to use cannabis as long as they have a legal caregiver and a recommendation from a legit cannabis doctor.
Flexibility in Possession Limit
Unlike the 1 ounce limit for recreational consumers, a medical patient with a recommendation can possess up to 8 ounces legally. Similarly, medical patients can have 2000 mg of THC per packet compared to 1000mg of THC per packet for recreational cannabis.
Easier Travel with Cannabis
Cannabis is a Schedule 1 Drug and still illegal in federal records which makes it a risky business to travel with cannabis in and around areas under federal jurisdiction. But, if you have a legal doctor's recommendation, you have the leverage to travel by road or air with a small amount of your medication.
Legal Security
Above anything else, a cannabis doctor recommendation is your key to having legal security in California. Whether you are buying, using, growing or traveling with cannabis, you do not have to fear about being questioned or prosecuted.
Looking for a Cannabis Doctor Near You?
---
Connect with licensed medical professionals in minutes and get your recommendation on the same day.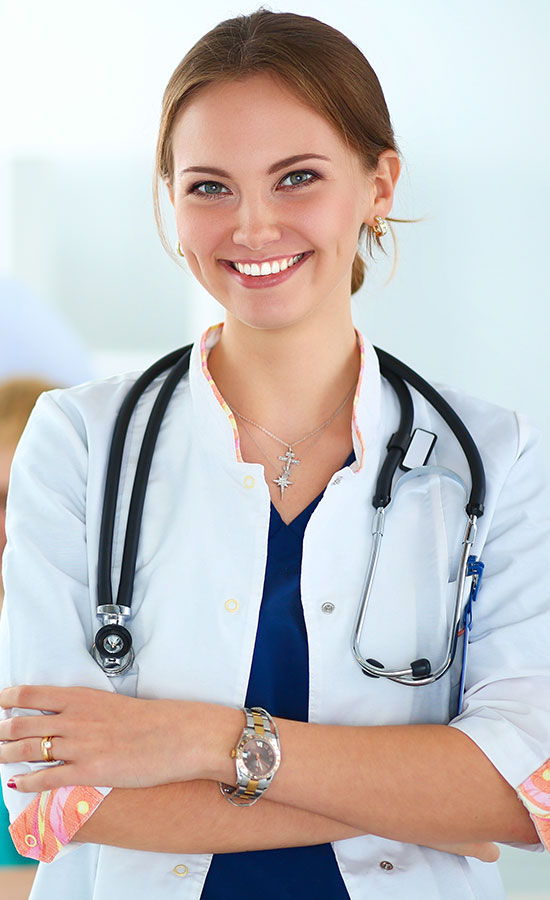 Requirements for a Cannabis Doctor Recommendation
---
Every state has a list of qualifying medical conditions that a patient needs to pass to be eligible for a medical cannabis card. In the State of California, these restrictions are flexible but you must qualify them to get a recommendation.
Here are the requirements for getting a cannabis doctor recommendation:
You must be of legal age (18 years or older).
You must suffer from a debilitating medical condition as mentioned in the Medical Marijuana Program of California.
You must have state-issued identity proof.
You must have resident proof.
Minors can also apply for a cannabis recommendation if the following applies to them:
They have a debilitating medical condition.
They have a legal caregiver who is 21 years or older.
Have a legit cannabis recommendation from a cannabis doctor.
The minor has tried all possible treatments and failed to improve their health condition.
The California Medical Marijuana Program includes a number of medical problems in the list of qualifying medical conditions for a medical card. Here's a list:
Cancer
Cachexia
Chronic Pain
Anorexia
Glaucoma
Arthritis
Severe Nausea
Migraine
Persistent Muscle Spasm
HIV/AIDS
Multiple Sclerosis
Epilepsy
A medical condition that hinders the patient from performing major life activities as per the Americans With Disabilities Act.
A medical condition that risks the overall well-being of the patient if left untreated.
If any of the conditions apply to you, you can visit Online Medical Card and find the right cannabis doc for your cannabis recommendation.
What Should You Know Before Consulting a Cannabis Doctor Online?
---
It can be overwhelming for a beginner to find a legit cannabis doctor in California and complete an online consultation without having any prior experience. But, it's not very different from the traditional experience of taking a prescription and getting the medication you need from the pharmacy. However, in this case, you will be dealing with a natural herb. So, to avoid unnecessary confusion and doubts, it's always best to prepare before reaching out to an online cannabis doctor.
Here are a few things you should know before consulting a cannabis doctor online:
Learn about the basics of cannabis (strains, delivery methods, how it works, etc.).
Prepare a list of relevant questions you need to ask your doctor during the consultation.
Qualifying conditions for getting a cannabis recommendation in CA.
Cannabis laws of California.
There is enough data on the internet about how cannabis works in the body. Start by understanding the endocannabinoid system and work your way through to other basic aspects of cannabis. As you learn more, you'll have doubts that you can clear with the doctor during the online consultation. In addition to this, it is crucial to be acquainted with the cannabis laws of California to avoid any legal issues.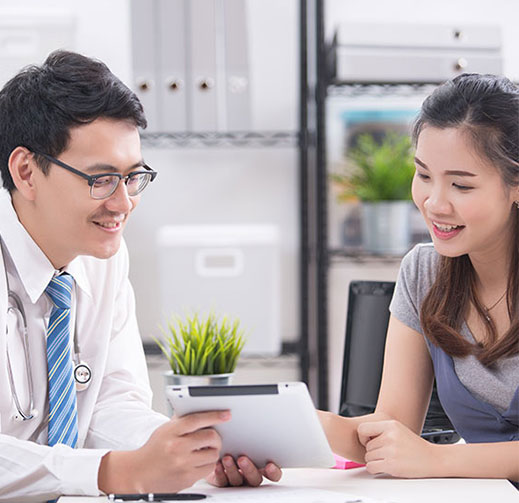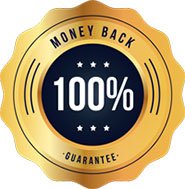 You Are Covered By Our Money Back Guarantee
If your medical marijuana recommendation issued by Online Medical Card is not accepted by the state, simply call us at (888) 988-8420 or email us at [email protected] to obtain a full refund.
Please Note: Refund will not be initiated if the request is placed after the consultation and doctor's approval.
You can verify our doctor's license at the Medical Board of California's website here: www.breeze.ca.gov
License: 3728, G55156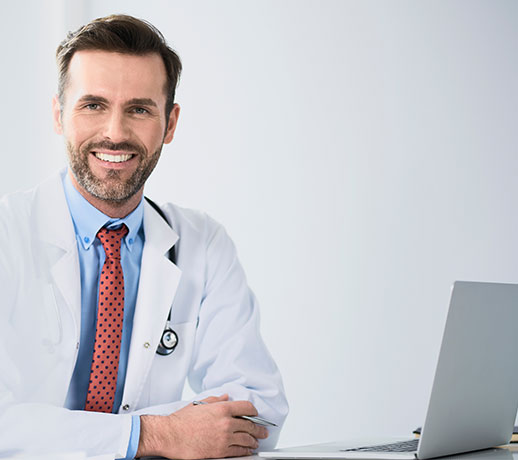 Are Online Cannabis Doctors Real Doctors?
---
Yes, online cannabis doctors are real doctors. Like other licensed doctors, they are medical professionals who have different specializations but equally believe in the medical potential of cannabis. They are qualified to write recommendations and have all the knowledge and experience to provide an effective cannabis treatment to those in need.
Online cannabis doctors also provide in-person consultations. They are qualified and board-certified to provide medical cannabis recommendations online. An online medical cannabis doctor can be any trained professional from the medical sector. It can be your family physician, psychologist or general physician. Their belief in the therapeutic properties of cannabis and knowledge of the herb is what makes them a qualified cannabis doctor.
At Online Medical Card, we have a team of licensed medical professionals from all fields of specialization. Whether you are suffering from PTSD, depression, anorexia, chronic pain or any other debilitating medical condition, we have a doctor who can help you. Having a team of cannabis doctors from all medical fields helps us connect you with a doctor that can look after your needs and plan out a medical cannabis treatment accordingly.
Online consultations take place through a HIPAA compliant platform. So, you get the trust of experienced doctors and a secure telemedicine platform.
How to Identify a Legit Online Medical Cannabis Doctor?
---
It's very important to get a recommendation from a legit medical cannabis doctor only. Telemedicine may have reduced the hassle of getting a medical cannabis card in California but it has also increased the need to learn how to identify a legit medical service. While you don't need to worry about getting in queues, making an appointment and waiting for your consultation, you have to go through the steps of identifying the legitimacy of your doctor or online clinic.
Whether you are a beginner or a cannabis veteran, you must remember the following points to identify a legit online cannabis doctor or clinic from an illegitimate one.
The doctor should be licensed with a verified address proof (no P.O. box).
The online clinic should have a physical location and a history of providing medical cannabis recommendations.
The online platform should be HIPAA compliant.
24×7 customer support service.
A good BBB rating.
You should talk to a real doctor during consultation.
Keeping these points in mind will give a broad idea of whether you are entrusting a legit service provider or not.
We can help you bypass the hassle and connect with board-certified doctors online. At Online Medical Card, you get the trust of experienced doctors, HIPAA compliant online platform and a BBB A+ rated clinic. Our customer service is at your disposal 24×7. You can call, text or email us any time you like. If you are still not confident about online recommendations, give Online Medical Card a try because you get a 100% refund if you fail to qualify or do not receive your card on time.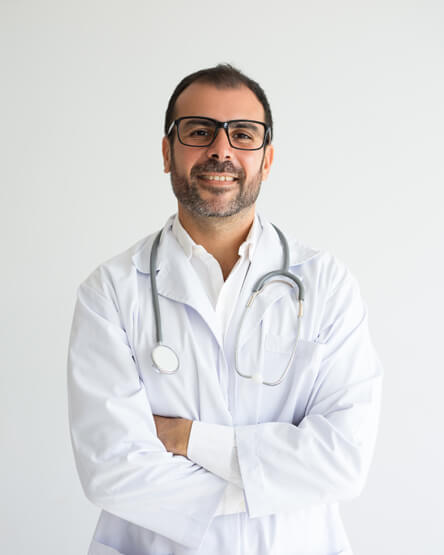 Get Access to Medical Cannabis with Our Medical Marijuana Doctors
---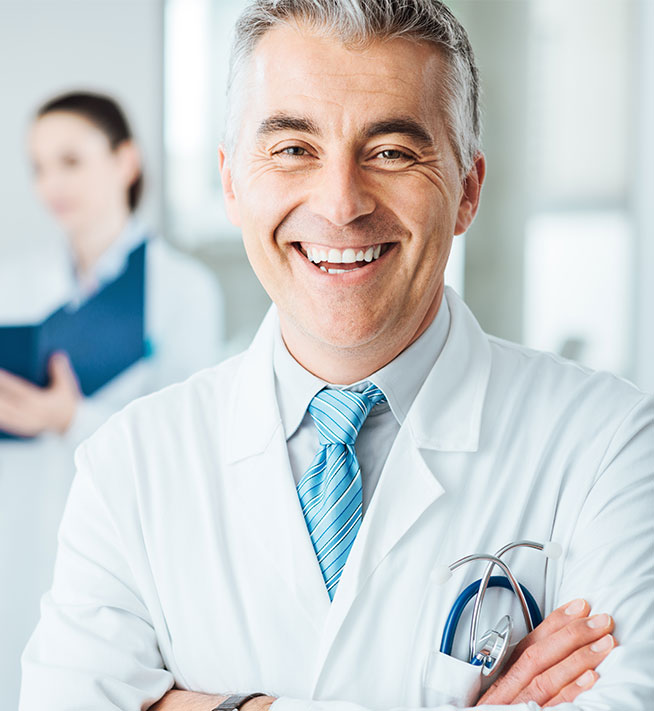 Why do You Need a Cannabis Doctor Recommendation in California?
---
The state of California is one of the many states that has legalized medical as well as recreational cannabis. This means that anyone who is 21 years or older has legal access to cannabis within the state boundaries. When it's that easy to access the herb in the state, why do you require a recommendation letter?
Here's why you need a cannabis doctor recommendation in California:
A legit recommendation letter offers legal security for buying, using or growing cannabis.
A cannabis doctor determines if you need cannabis treatment or not.
A doctor's consultation is the only way to ensure safe cannabis use.
Allows you to enter licensed dispensaries and purchase cannabis without potency restrictions.
It's important to understand that every aspect of cannabis is controlled by the government. From possession limits to prohibiting public use, each of these rules must be followed by everyone to avoid legal penalties. A recommendation letter provides leverage with these restrictions and allows a medical cannabis patient to not fear criminal prosecution.
In addition to providing legal security, a cannabis doctor recommendation is also necessary for the better health of the patient. Using cannabis medically without any professional supervision or guidance can be risky. It may be therapeutic but can also exhibit side effects that vary from patient to patient. A doctor can access these risks better than anyone else and write you a recommendation with the most effective and safe way to use cannabis for your medical condition.
FAQ
Frequently Asked Questions
---
Need some clarity on medical cannabis and cannabis doctors in general? Here are answers to some frequently asked questions that can help you clear some doubts.
Having an online consultation can be confusing for the first time. For this reason, you must remember these three rules before you go talk to a cannabis doctor. First, be respectful. Second, be transparent. And third, only ask relevant questions from your cannabis doctor.
When you begin your online consultation, make sure that you are respectful of the opinion of the cannabis doctor. Stick through the complete process and go for a second opinion only after the consultation is complete. Another important aspect is to be transparent. The more a cannabis doctor knows about your medical condition, the easier it will be for the doctor to plan out an effective treatment for you. Last but not the least, asking relevant questions is key. A doctor is a storehouse of information. Clear all your doubts about using medical cannabis for your condition.
At Online Medical Card, it costs $39.99 to see an online cannabis doctor in California. It is a steal deal considering that you are getting the expertise of board-certified cannabis doctors, HIPAA compliant online platform and BBB A+ rated clinic from the comfort of your home.
You can choose a plan that fits you best. We offer the following plans for medical cannabis patients:
New recommendations: $39.99
New recommendations with hard copy: $49.99
Renewals: $45.99
Growers License: $199.99
It only takes 10 minutes to register on the website and fill the prequalification form. Once you submit the form, you will receive a call from a doctor for consultation. You are covered by our 100% money-back guarantee so if you fail to qualify, we give you a full refund.
Yes, cannabis doctor recommendations expire. In California, a Cannabis recommendation is valid for a duration of 1 year from the date of issuance. You can get a renewal from Online Medical Card from the comfort of your home for $45.99 only.
A renewal process is similar to getting a new recommendation.
Fill the renewal form.
Complete your online consultation.
Get your renewed recommendation in your email on the same day.
You can find the expiry date of the recommendation in the letter. Reach out to us 30 days before the expiry date and we will renew your recommendation and deliver the PDF in your email on the same day. We also offer renewals to patients who did not get a recommendation from us.
There is no specific course or training program that a doctor needs to go through to be a licensed cannabis doctor in California. But, in addition to having a specialization, such as oncology, psychology, etc., a cannabis doctor in California is required to be up to date with all the developments in the field of medical cannabis. It's a herb that is used as a medication despite being a Schedule 1 Drug in the Federal Government records. To ensure the safety of the patients, a medical cannabis doctor should be able to examine the medical condition of the patient and recommend a cannabis treatment that would be best for them.
A cannabis doctor is also required to be registered with the Medical Marijuana Identification Program of California. It's an online database that helps authorities and patients alike to verify the details and legitimacy of a doctor or patient.
You can also identify the legitimacy of an online medical cannabis recommendation by ensuring that it has the following key elements.
Written on the doctor's or clinic's letterhead.
Name, phone number, license number, and signature of the doctor.
Details of the patient's condition and how cannabis treatment can help them get better.
Date of issuance.
Place of issuance.
Expiry date.