Manage Your Health Using Oklahoma Medical Marijuana Card
---
Medical marijuana in Oklahoma has gained immense popularity with its legalization, due to its wide array of therapeutic benefits. There are several studies that have proven that the herb can be used to alleviate symptoms of multiple health conditions.
We are a medical cannabis clinic that believes medical marijuana is the future of the pharmaceutical industry. It has proven to be an effective form of medication used to manage symptoms of physical as well as psychoactive conditions. These include cancer, AIDS, arthritis pain, epilepsy, chronic pain, stress, depression, PTSD, and many more. A medical cannabis card in Oklahoma would allow you to access your favorite products and MMJ strains legally without any hassles. When compared to traditional medications such as opioids, medical marijuana is as effective if not more. However, unlike opioids that are very addictive and often come with severe side effects, medical marijuana is neither of the two. In addition, being a medical user you have a wide array of marijuana products at your disposal. Not only that, you get to choose the method of consumption as well. No other medication gives you these many options to choose from.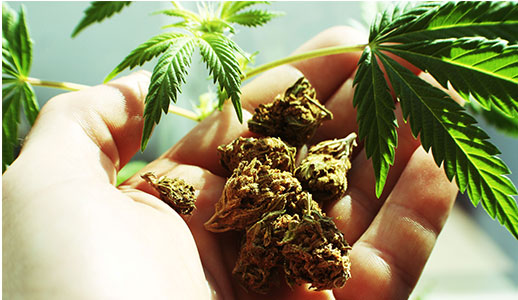 Get Legal Access To Oklahoma Medical Marijuana Card With Our MMJ Recommendation
---
Fast, Simple, & Legal
Getting a Medical Marijuana Card in Oklahoma
---
Fill the online form and receive your MMJ recommendation from our licensed health professional through the power of Telemedicine at yours Email. On approval get yourself registered with Oklahoma Medical Marijuana Authority as a state-certified patient for legal access to Oklahoma Medical Marijuana. Here is how you can get your medical marijuana recommendation in Oklahoma.
1. Prequalification
Fill out our application form. All your personal information is kept safe and secure in compliance to the HIPAA guidelines.
2. 420 Evaluation
You will be connected with our medical health professional via a video call. Share your medical details and concerns if any.
3. Receive Recommendation
Upon approval from the medical doctor, you will receive the medical marijuana recommendation on the same day via email.

Know Your Oklahoma Medical Marijuana Laws
---
The Oklahoma Medical Marijuana Authority of the state has levied certain restrictions to safeguard the interests of people living in Oklahoma. Every medical cannabis user in Oklahoma must know and follow these Cannabis laws as a legally certified medical marijuana patient.
Medical marijuana cardholders are allowed to consume marijuana products in their homes. Although, people are not permitted to consume it in public places. So, make sure you consume your medical marijuana dosage privately in the state of Oklahoma.
Oklahoma State Authorities have strict rules and regulations for driving under the influence of cannabis. Both drinking and driving of marijuana are illegal in Oklahoma and if you are found violating these rules, you can be charged with the same punishment as under the alcohol-related DUI.
Oklahoma Medical Marijuana Patients are allowed to drive with cannabis in their cars as long as they do not cross the state lines. Although, these containers must be closed and out of reach of the driver.
In order to possess Oklahoma medical marijuana, you must be a state-certified and registered patient with the Oklahoma Medical marijuana authority.  Legally you are allowed to possess 3 ounces of medical marijuana while traveling and up to 8 ounces at your residence. A person without a recommendation if found with 1.5 ounces or less of medical cannabis can face fines up to $400.
Marijuana Legalization in Oklahoma
---
In June 2018, Oklahoma became the 30th state in the country to legalize cannabis for medical use in the state. The law legally allowed people suffering from medical conditions to consume the herb legally in the state with a medical marijuana card in Oklahoma from a licensed health professional.
Although recreational cannabis remains illegal in the state, there have been efforts by cannabis advocates to legalize it for adult-use in the state. No fewer than 3 petition drives were underway to legalize adult-use marijuana in Oklahoma in 2020. But due to coronavirus, all the measures and the petitions were curtailed. This may seem like a setback to all the marijuana connoisseurs, however the efforts are a positive sign and gives us hope that people in Oklahoma may soon get access to marijuana for adult-use as well.
You are Covered By Our Money Back Guarantee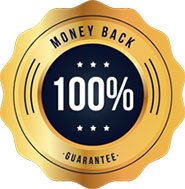 In case you fail to qualify for a medical marijuana card, we offer a full refund. Essentially, if you are not approved, you won't be charged. If for any reason you are not completely satisfied with your purchase, simply call us at (888) 988-8420 or email us at [email protected] to obtain a full refund.

History Of Oklahoma Medical Marijuana Law
---
On June 26, 2018, Oklahoma voters legalized medical marijuana. Since voters in Oklahoma approved State Question 788 in 2018, hundreds of thousands of patients have become medical marijuana cardholders in the state. Two months after the legalization of medical marijuana, the health department of Oklahoma started accepting applications from caregivers, cannabis businessmen, and patients. The state allows medical marijuana cardholders to possess and grow limited amounts of marijuana. If you have a medical cannabis card in Oklahoma, you are only allowed to purchase from a regulated dispensary.
The Oklahoma Medical Marijuana Authority manages the Oklahoma State Department of Health. OMMA administers regulations and rules regarding medical marijuana in the state. It maintains a registry of all the physicians, caregivers, testing labs, dispensaries, patients, and transporters. In case, you want to check the license number of the health professional or wondering about the legitimacy of the clinic, this website will help.
Three months after legalization in September 2018, the Oklahoma City Council reduced the penalty of possession of cannabis to a fine of up to $400. Before the law took effect in October 2018, the maximum fine for possession of marijuana was $1200 and also six months of jail time. Oklahoma City took a brave step and asked state lawmakers to follow suit. Essentially, penalizing jail time and a criminal record to individuals possession of small amounts of cannabis wastes the resources of law enforcement. And it is not just that. The individual may face harsh consequences because of this for a lifetime such as denial of employment, student loans, professional licenses, and housing.
How Medical Marijuana Helps Patients in Improving Their Health
---
Here is a brief explanation of how medical marijuana can help patients in improving their health.
Whether you are unable to sleep due to the debilitating chronic pain or have been feeling discomfort due to extreme nausea from chemotherapy, marijuana can help manage either case. It is true that there has not been enough research and studies to back the effectiveness of the herb. The present data and the anecdotal evidence does conclude cannabis as being an anti-inflammatory, antiemetic, sedative, pain-relieving, neuroprotective and appetite-stimulating as well as appetite-regulating drug. With such a wide range of medicinal properties, marijuana can be therapeutic for your body in more ways than you cannot imagine.
However, it is suggested to be used upon after getting a licensed doctor's recommendation. That is why the state of Oklahoma requires a medical marijuana card from a licensed health professional for a patient to use cannabis. A physician has complete knowledge about the medical aspects of marijuana. In case you have any concerns regarding medical cannabis treatment, our health professionals can help you. They may also suggest the best strains and products for your condition.
If it is the first time you are trying marijuana, our doctors will ensure you have a smooth experience.
We have a team of highly qualified medical health professionals who resonate with the clinic's vision and work round the clock to provide patients with the best care possible. They are highly experienced and dedicated to providing quality healthcare services at your convenience. Our telemedicine platform allows patients to get a marijuana card in Oklahoma easily and quickly without any hassle.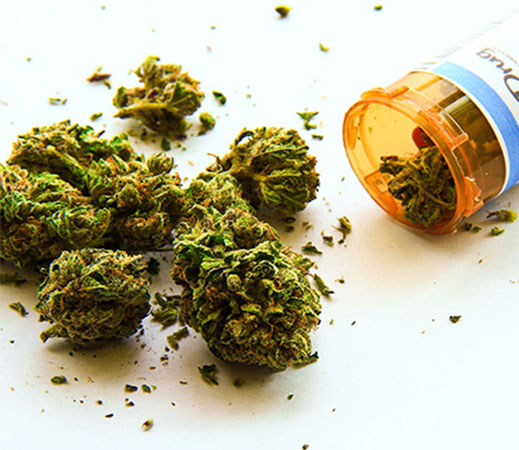 Qualify for your Oklahoma Medical Marijuana License today!
---
Become an authorized user of Oklahoma medical marijuana by getting your instant MMJ recommendation from OMC
Driving With Medical Marijuana in Oklahoma
---
It is illegal in Oklahoma to drive in consumption of cannabis. If the driver is found with any detectable amount of THC in saliva, blood or urine, the driver may be penalised. The Oklahoma state deems that every driver has given consent to submit to a chemical test in order to determine the amount of drugs or alcohol in their system.
The first offence is considered as a misdemeanor which includes a $1000 fine, 10 days to 1 year in jail, and the offender must take part in a drug assessment program at their own expense. The second offence within 10 years of the first includes a penalty of $2500 and 1-5 years in jail. The second felony conviction includes 240 hours of community service, $5000 fine, and a drug assessment program at their own expense. A subsequent felony conviction involves a $5000 fine, 480 hours of community service, 1-10 years in jail, and 1 year of supervision and probation at their own expense.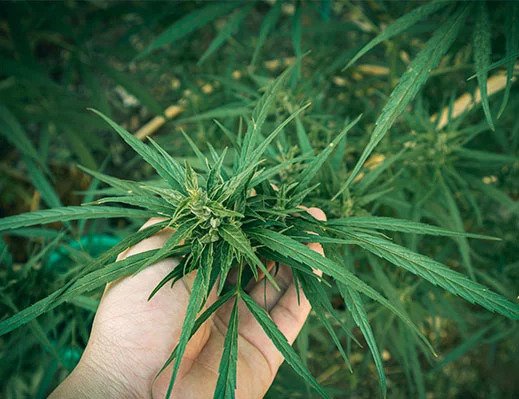 What are the necessary documents you require to Qualify for a Oklahoma medical marijuana card?
---
When applying for an Oklahoma Medical Marijuana Card, there are certain documents that you need to fill. Here is the list of all documents that are necessary:
Proof of Identity: Here you can use your driver's license, Oklahoma tribal identification card, U.S. passport, or any other photo identification issued by the U.S. government.
Proof of Oklahoma Residency: Here you can use Oklahoma voter ID card, Oklahoma driver's license, residential agreement for a property in the state, residential property deed, utility bill of the month just before your application (except cell phone or internet bills).
A colored digital photo of your face.
In case you are applying for a discounted application fee of $20, you must submit your Sooner Care or Medicare card or proof of veteran status.
The Adult Patient Physician Recommendation Form must be dated within 30 days of submitting the application.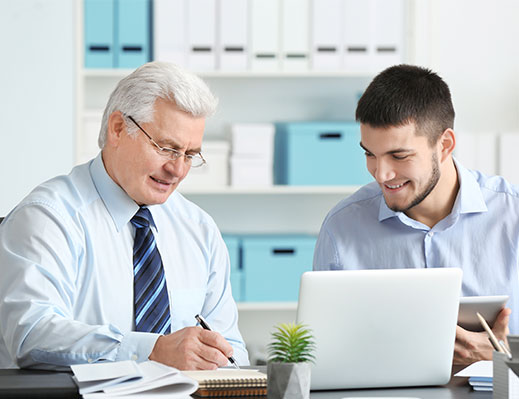 FAQ
Frequently Asked Questions
---
Have any queries or concerns related to medical marijuana in Oklahoma? We have the solutions you are looking for. In case you are not satisfied or need help with your concern, talk to our experts. They are always available to assist you in every manner possible.
A medical marijuana card or recommendation allows patients to access marijuana for medical use legally in Oklahoma. In other words, patients require a medical marijuana card in Oklahoma from licensed health professionals to access cannabis. A physician will evaluate your condition and approve you for the MMJ card.
This process of evaluation helps the health professional understand the patient's health condition and if they will benefit from using marijuana to manage their condition. Only if the doctor feels that cannabis will be effective for the condition and the patient meets the criteria of a medical marijuana patient as allowed by the state of Oklahoma will the doctor approve the recommendation.
Essentially, the medical marijuana card provides patients with legal authority to use cannabis and certain other privileges. These include several benefits such as greater cultivation and possession, exemption from tax, and a wider choice of products. In Oklahoma, only medical cannabis is allowed while recreational cannabis is still illegal. That means people can only access the herb with the medical cannabis card in Oklahoma.
Most people wonder if it is legal to purchase cannabis without a medical card in Oklahoma online. Unlike states such as California, where both recreational and medical cannabis are legal, Oklahoma only allows cannabis to be used for medicinal purposes. In other words, you can only access cannabis in Oklahoma to manage your condition.
And for that you require a medical marijuana card from a licensed medical health professional. If you feel you qualify for the Oklahoma Medical Marijuana Program and have a condition that will benefit from marijuana, apply for a recommendation today and get access to quality medical marijuana products.
Marijuana was legalized in the state of Oklahoma in June 2018. There have been several measures since then to legalize marijuana for adult-use also, In 2020 only, several efforts were made but due to the coronavirus pandemic, all the petitions were withdrawn. This may seem like a big setback to all the marijuana advocates, but this only proves that people want to legalize adult-use cannabis. Hopefully, once normal life resumes more such efforts are made.
So, it is illegal to possess or consume cannabis without a valid medical card in Oklahoma. This involves infractions with fines up to $400. Offenders with possession up to 1.5 ounces of cannabis are classified as a misdemeanor offense and are punishable by fines. In case you are caught with more than 1.5 ounces of marijuana, you will be subjected to criminal charges. In addition, the possession of drug paraphernalia also remains illegal in the state, and a person having no medical marijuana card may even face jail time. However a medical marijuana card protects people against prosecution.
Oklahoma has no certain list of qualifying conditions that enrolls a person in the state medical marijuana program. It is upon the physician's discretion to approve application for medical marijuana according to the patient's condition. So, if you are wondering if your condition qualifies for a medical marijuana card in Oklahoma, stop worrying. Get evaluated from a licensed health professional and he will let you know if you qualify or not. However there are certain criteria's that you must fulfill before you get yourself registered in the Oklahoma medical marijuana program.
Here's How to Qualify for a Medical Marijuana Card in Oklahoma
The patient must be 18 years of age or older.
Must possess a valid proof of Oklahoma residency.
The physician must believe that medical marijuana will help manage the patient's condition.
Must have a physician recommendation and photo ID proof.
Let us help you with what are the benefits of getting a medical marijuana card online. A recommendation will allow you to legally purchase, possess, and grow cannabis in the state without any hassles. It allows people to manage their condition using the wide array of marijuana products and strains.
Today, medical marijuana has become key to managing symptoms of several medical health conditions. It can help you recover faster and more effectively than other traditional medications. And that is probably why it has become a staple form of medication in Oklahoma. Since medical marijuana's legalization in 2018, more than three hundred thousand patients have taken medical marijuana cards and used medical marijuana to manage their condition. This recommendation allows patients to access the wide array of cannabis products available in the market today. Today, you can smoke, vape, eat, and even apply cannabis. A medical marijuana card in Oklahoma from a licensed physician will authorize you legally to purchase your favorite marijuana product. In case you have any concerns related to medical marijuana, our medical health professionals are always available to help you.
This is how much you can possess with a medical cannabis card in Oklahoma – up to 3 ounces of usable marijuana on the body, eight ounces at home, one ounce of concentrates, 72 ounce of edibles, and cultivate their own cannabis limited to 6 mature plants and seedlings.
Medical cannabis may be legal in the state but that does not mean that you can possess and purchase as much as you desire. The state has drafted certain possession limitations in the state. In case a person is found violating these regulations, they may face fines and even legal trouble. Also, possession of non-medical grade cannabis in Oklahoma is considered as a misdemeanor. If a person is caught in possession of cannabis without a valid medical marijuana card in Oklahoma, he may face large amounts of fines.
Through telemedicine, getting a medical marijuana card online in Oklahoma has become really easy and convenient. Now, you don't have to stand in long queues or wait for hours for your turn in a clinic. Get evaluated by our health professionals online and receive your physician's medical marijuana recommendation through email within minutes.
Here's How to Get a Medical Marijuana Card Online in Oklahoma:
Fill out a simple application form.
Get evaluated from our licensed medical health professional.
If approved, you will receive the medical card through email.
Submit the recommendation on the Oklahoma Medical Marijuana Authority's Website.
Fill relevant information and pay the required fee.
Receive confirmation email within 14 days.
Once you receive the confirmation, you will be legally entitled to purchase, possess, and consume cannabis for medical use in Oklahoma. The recommendation will be valid for 2 years unless OMMA chooses to revoke it.
Oklahoma allows caregivers to patients who need help getting their medical cannabis. During evaluations, the patient needs to let the physician know so they can assign a caregiver to help them with their needs. There are certain documents that the patient and the caregiver must submit.
Here's How to Register as a Caregiver in Oklahoma:
List the need for a caregiver in the application.
Caregiver must submit the Adult Patient Caregiver Designation Form.
Identification and proof of residency must also be submitted.
Caregivers are then approved by the OMMA before they begin their duties.
No fee is charged for a caregiver license.
In case you do not have a driver's license, the proof of residency can be shown with a rental agreement, residential deed, and utility bill. Also, identity can be shown with any government-issued ID card, tribal card, or a passport.
No, you cannot get a $20 medical card in Oklahoma. Any online clinic or doctor claiming to provide online consultations or medical marijuana recommendations for a dirt-cheap price of $20 is not legit.
Steer clear from such cheap services as they bait you into paying them in exchange for no recommendation. They may also provide you a letter that is not accepted during registration with the state marijuana program