Get Started
How to Get a Texas Medical Marijuana Card?
---
We bring the expertise of certified professionals to your home. No prior appointments or waiting. Just a quick and simple online process.
1. Register
Visit our website to register and enter all the necessary details in a simple, 10-minute application form. Submit the form and make the payment.
2. Consult a Medical Professional
Connect with a doctor via a video call and complete your online consultation. The doctor will examine your medical records to decide if you need a prescription or not.
3. Make a Purchase
If approved, the physician will enter your prescription in the Compassionate Use Registry of Texas (CURT). All you need to do is visit a dispensary and buy your medicine.
Note : Texas does not issue a physical medical marijuana card. State fee is not the same as a doctor's consultation fee. Online Medical Card collects your doctor's consultation fee. To save time, find answers to all your queries related to medical marijuana card registration here.
Get Quick and Easy Online Consultations
---
Medical Marihuana Legalization in Texas
---
Texas legalized medical marijuana with the Texas Compassionate Use Act (SB 339) in 2015. The rules and regulations governing medical marijuana use in the state are very restrictive compared to other states in the US. Texas has a limited list of qualifying conditions and is the only state that provides medical marijuana 'prescriptions' instead of 'recommendations' or 'certifications'. Regardless of the strict regulations, the legalization allowed patients to get a medical marijuana card in Texas and access the therapeutic properties of the green herb.
If you are one of the many medical patients who failed to find a solution to their health problems in modern medicine and treatments, we can help you get started with medical marijuana. Connect with our certified doctors from your home and get approved for using medical marijuana in Texas.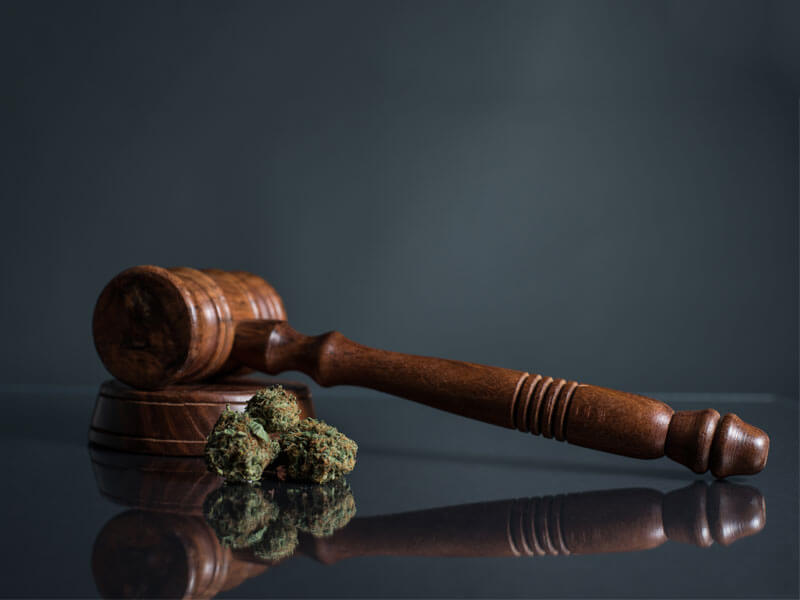 Choose the Best for Your Health
---
Why go driving to a clinic when the best medical professionals of Texas are at your fingertips?
Get a completely online process with a 100% money-back guarantee if you fail to qualify our doctor's consultation.
Our team always works together to reach the aim of bringing medical marihuana closer to those who need it. By combining the convenience of modern technology and the expertise of trained professionals, we offer you a simple and quick way for you to start using medical marijuana in Texas with a medical marijuana card.
Connect with us to know if medical marijuana is the answer to your medical problems. Apply on the website to get started.

Medical Marijuana Laws in Texas
---
When it comes to medical marijuana legislation, Texas wears the crown for having a strict rulebook for patients in the state. As per the Texas Compassionate Use Act, all physicians must be registered with the Compassionate Use Registry of Texas (CURT) to be able to prescribe medical marihuana (low THC) to qualified patients.
Unlike other states, qualified patients do not need to register separately with the CURT. The physician who prescribes low THC marijuana to patients is responsible for adding the necessary details and the prescription (including the purchase limit and dosage) in the registry. These details are accessible to all legal dispensaries in the state. The patient does not need to carry a card or letter to purchase the herb. They can use their identification card, last name, date of birth and the last 5 digits of the social security number to buy medical marijuana from the dispensary who can then access their prescription from the registry.
Benefits of Getting a Texas MMJ Card from Online Medical Card
---
When it's a matter of your health, you must not settle for anything but the best. By choosing our services, we assure you that you are relying on a service that promises to stand by all its claims.
100% Online Service
Our primary goal is to eliminate the hassle of accessing a medical marijuana card in the state of Texas. For this reason, all our services, from application to consultation, are available online. You don't have to step out of your home once.
No Appointments
We promise convenience and we stand by our claim. No need to worry about booking or forgetting about appointments. With our online platform, get a consultation whenever you need it without any long waiting periods.
HIPAA Compliant
All our online processes take place through a carefully designed platform that strictly abides by the HIPAA guidelines. It ensures that all your information is safe between you and the doctor and not accessible to any third party.
BBB A+ Rating
Our online clinic operates as per the good business standards of the United States. We are rated A+ by the Better Business Bureau which further proves our ethical and trustworthy online services.
State Certified Professionals
We only work with medical professionals who are licensed and qualified as per the requirements of the Cannabis Use Registry of Texas. Rest assured that you will be connected with certified medical professionals only.
24x7 Customer Service
We understand that you may have many questions about our services. So, we have our customer service team available for you 24×7. Contact us by email or phone to clear all your doubts.
Bringing medical marihuana closer to you in a safe and quick manner
---
Get legal access to medical marijuana in Texas with a prescription from state-certified medical professionals online.
FAQ
Frequently Asked Questions
---
Got some doubts? Here are the answers to some of the most frequently asked questions.
No, you don't need a medical marijuana card in Texas. Unlike other states, Texas does not require its medical marijuana patients to carry a card or recommendation letter to buy or use medical marijuana.
As per the law, all certified physicians are meant to write prescriptions for those who qualify as medical marijuana patients in the state. If you are eligible for using medical marihuana in Texas, your prescription will be available to the dispensing authority online. They can access it using your last name, identification card, DOB and last five digits of the SSN. You don't need any other information or document to access your prescription.
No, you don't have to register with the Texas medical marijuana program. It is the responsibility of the physician to examine your medical condition, write a prescription and enter your details in the CURT monitoring system.
Adding your details to the medical marijuana use registry does not cost any extra charges. It is a part of the doctor's responsibility when examining a patient for medical marijuana use. So, make sure that your online clinic or doctor registers you with the state medical marijuana use registry after approving you for medical marijuana treatment.
You can be a qualified medical marijuana patient in Texas if-
You are a permanent resident of Texas.
The doctor determines that the benefits of using low-THC products are comparatively higher than the risks for the patient.
You have a qualifying medical condition.
Texas has a limited list of medical conditions that qualify for a medical marijuana card. As per the Compassionate Use Program, physicians can prescribe medical marijuana to patients with one of the following disabilities:
ALS
Epilepsy
Autism
Incurable Neurodegenerative disease
Seizure disorder
Terminal cancer
Spasticity
Multiple sclerosis
If all the mentioned points apply to you, get a consultation from our certified doctors today to start using medical marihuana for your medical condition.
Medical marijuana laws are stricter in Texas compared to other states in the US. The state doesn't allow adult-use marijuana but has legalized the medical use of the herb with very stringent measures. Apart from the small list of qualifying conditions, the following type of medical marijuana is allowed in Texas:
Low THC variety of less than 0.5 % THC and at least 10% CBD.
Medical marijuana is described as 'edibles' or all products that can be ingested. Smokeables are not included in the legal definition of the same.