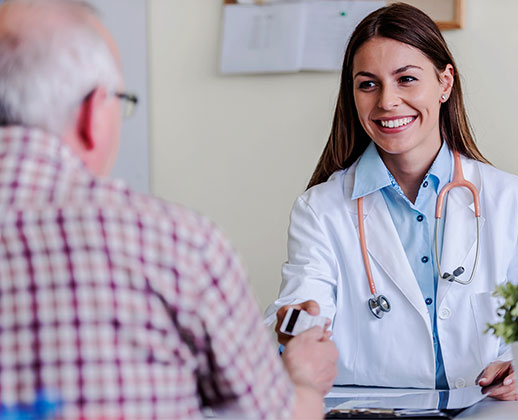 What is an MMJ Card?
---
An MMJ Card (also known as a medical marijuana card) is an official document that stands as proof of your qualification as a medical marijuana consumer in the state of California. You can use it to buy, consume and grow marijuana legally in the state.
For a long time, getting a medical card involved the long hassle of booking an appointment, waiting for the doctor to be free and visiting the clinic for consultation. But, times have changed. You live in an era where everything is at your fingertips, including getting a California MMJ card.
With the help of safe and secure telemedicine facilities, a patient considering to start a medical marijuana treatment can consult a doctor online and receive approval using their phone or laptop. No hassle involved. So, apply for a consultation today to feel the positive change in your life.

Get Physical Validation Today!
Follow Three Simple Steps to Get an MMJ Card
---
Spare a few minutes from your day to apply for a consultation online and get same day approvals. No appointments needed.
1. Pre-Qualification Form
Register on the website to fill a simple pre-qualification form.
2. Online Evaluation
Complete your online consultation and wait for approval.
3. Receive Recommendation
If you qualify, you will receive your recommendation by email.
What are the Benefits of an MMJ Card in California?
---
One of the biggest benefits of an MMJ Card in California is the fact that all the privileges that come with getting a medical card are only applicable to cardholders.  You can apply for one now to enjoy the following advantages.
Possession Limits
A medical marijuana patient can possess up to 8 ounces of marijuana at a time. That's 8 times higher than the limit for recreational consumers. A higher limit is beneficial for medical patients to help them carry higher stocks in a single trip without having to come back frequently for restocks.
Money Savings
The state marijuana laws exempt sales and use tax on every purchase for a register MMJ patient. You can use your card in a legal dispensary and get special discounts on every purchase. They also get to buy marijuana at a lower price than recreational marijuana.
Age Limit
While the legal age for marijuana consumption is 21 years, the limit is lowered to 18 years for MMJ patients. Technically, any medical patient with a doctor's recommendation can use marijuana for medical purposes. This allows for even the underage patients to access the therapeutic benefits of the herb.
More Access to Marijuana
California hosts more than 1000 medical marijuana dispensaries. Access to these stores, in most cases, is only available for medical patients. With an MMJ Card, you can access any dispensary in California and buy the product you need.
Legal Security
Marijuana isn't completely free of legal troubles. An online MMJ card is your key to mental peace and legal security for buying, consuming and growing marijuana in the state without any fear of getting caught up in legal complications.
Traveling With Marijuana
As per federal law, interstate travel with marijuana is an offense since marijuana is a Schedule 1 Drug. But, qualified medical marijuana patients can benefit from reciprocity laws of different states.
Looking for MMJ Card in California?
---
Look no further. Get quick and hassle-free MMJ Services in California and get approved on the same day.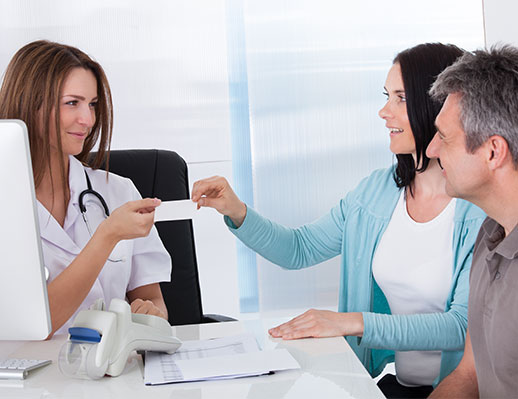 What Do You Need to Know Before Applying For an Online MMJ Card?
---
Now that technology and medical services have come together with telemedicine, getting an MMJ card has become easier and more convenient with online platforms. You don't have to think twice about applying for a medical card. No more hassle of waiting for appointments and finding time to visit the doctor. Today, you can consult your medical marijuana dr through your laptop or phone screens and get your card on the same day. Everything without leaving your home.
To make the process smoother and more convenient, it's always best to learn about a few things before applying for an Online MMJ card. Here's a list of all the important points that can help you make a start.
Learn the basics about medical marijuana. For instance, how it affects the body, marijuana strains, delivery methods etc.
Medical marijuana laws of California.
Identify the key elements.
Learn to find a legit online clinic.
A list of questions you can ask your marijuana doctor.
What Are the Requirements to Get an MMJ Card in CA Online?
---
MMJ Card Requirements in CA are very straightforward and flexible compared to other states. If you are a medical patient who can benefit from marijuana, you can apply for a medical card online.
According to the marijuana laws of CA, the following criterions are the primary requirements to get an MMJ card in California online:
You must be 18 years or older.
You must have a state-residency proof.
Your medical condition should qualify according to the marijuana laws.
A valid government-issued photo ID proof.
Residency proof.
The qualifying conditions are different in every state based on the medical marijuana program they follow. As per the California medical marijuana program, you are eligible to get an MMJ card if any of the following applies to you:
HIV/AIDS
Cancer
Cachexia
Migraines
Severe Nausea
Anorexia
Chronic Pain
Arthritis
Muscle Spasms
Glaucoma
Multiple Sclerosis
Any condition that hinders the patient's major everyday activities (eating, sleeping, walking etc.) as per the Americans With Disabilities Act, 1990.
Conditions that can severely risk the mental and physical well-being of the patient.
Qualify for your card today through a remote and convenient process. Make sure that you check all the boxes to qualify today nd get your card in no time from the Online Medical Card website.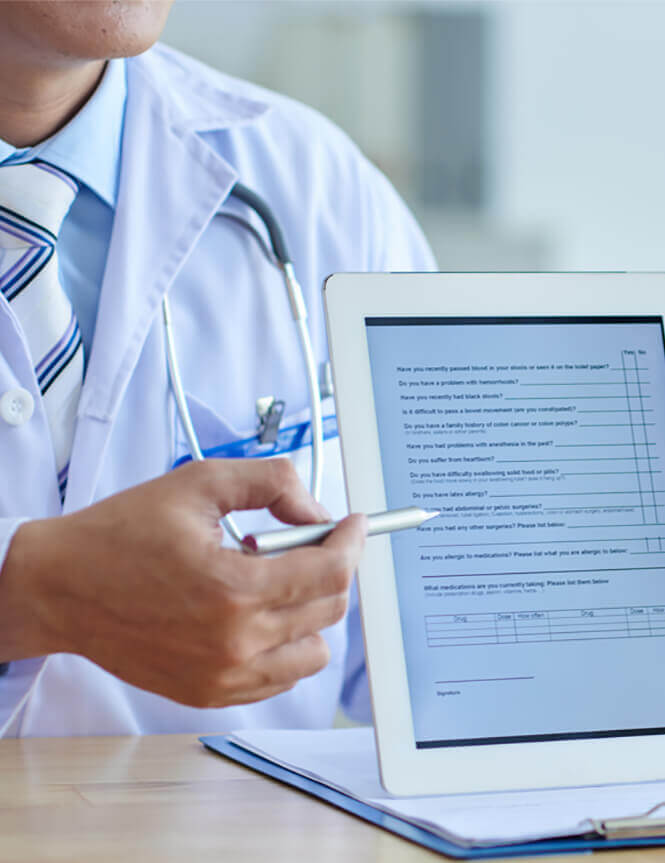 Choose The Plan That Fits You
---
It's never been easier to obtain your MMJ card.
PDF MMJ Recommendation For New Patients
✓

24*7 Verification & Support

✓

Instant Access to Cannabis

✓

Instant PDF Copy via email

✓

Access to all the Dispensaries in CA

✓

Legal Protection

✓

Secure Payment

✘

Hard Copy with Embossed Seal on It

✘

Grow Up to 99 plants
Recommended Plan for New Patients
REGULARLY $59.99
$

49.99
Featured
✓

24*7 Verification & Support

✓

Instant Access to Cannabis

✓

Instant PDF Copy via email

✓

Access to all the Dispensaries in CA

✓

Legal Protection

✓

Secure Payment

✓

Hard Copy with Embossed Seal on It

✘

Grow Up to 99 plants
MMJ Card Renewal
REGULARLY $45.99
$

45.99
Featured
✓

24*7 Verification & Support

✓

Instant Access to Cannabis

✓

Instant PDF Copy via email

✓

Access to all the Dispensaries in CA

✓

Legal Protection

✓

Secure Payment

✓

Hard Copy with Embossed Seal on It

✘

Grow Up to 99 plants
MMJ Grower's License
REGULARLY $249.99
$

199.99
✓

24*7 Verification & Support

✓

Instant Access to Cannabis

✓

Instant PDF Copy via email

✓

Access to all the Dispensaries in CA

✓

Legal Protection

✓

Secure Payment

✓

Hard Copy with Embossed Seal on It

✓

Grow Up to 99 plants
+$20 Extra For Plastic Photo ID Card
You Are Covered By Our Money Back Guarantee
In case you fail to qualify for a medical marijuana card, we offer a full refund. Essentially, if you are not approved, you won't be charged. If for any reason you are not completely satisfied with your purchase, simply call us at (888) 988-8420 or email us at [email protected] to obtain a full refund.
Get Access to Your MMJ Card in California with Our Medical Marijuana Doctors
---
Why do You Need an MMJ Card in California?
---
You need an MMJ card in California to have easy and hassle-free access to medical marijuana across all dispensaries and online stores in the state. It's also your answer to having legal security when buying, consuming, growing or traveling with medical marijuana in California.
One of the primary reasons why you need to consult a licensed physician for a card are the state laws. Marijuana has been in constant strife with legalities across the globe since ancient times. In the case of the United States, marijuana use has witnessed political interference from the beginning of the 20th century. It has been a 'dangerous drug' for almost 60 years and been the primary reason for the incarceration of several innocent citizens. Despite such a complicated relationship with the laws, medical marijuana's potential as a medicine shined through the restrictions. And as its popularity rose among the masses, different states came forward with laws for legalizing medical marijuana. With Proposition 215, California became the first state to head towards the path of legal medical marijuana use.
Despite 33 states legalizing medical marijuana in the US, the federal government includes marijuana in the Schedule 1 category and thus deems it illegal.
Considering such complicated legalities, a California MMJ card is your key to having legal security during a purchase or while using marijuana. According to the Medical Marijuana Identification Card Program (MMICP) initiated by the California Department of Public Health, it is the identity card that will register your information on an online database for easier access to the authorities.
Secondly, marijuana is a psychoactive herb. In simple words, it can affect your brain functions and impair your reflexes besides offering therapeutic benefits. In order to use it in a safe way to get the most benefit for your medical condition, you need to consult a professional who can assess your condition and determine the best way marijuana can benefit you. Getting a card requires you to reach out to a trained physician and get the proper guidance to use the herb safely.
FAQ
Frequently Asked Questions
---
We have prepared a list of the most frequently asked questions to give you some clarity about what we offer and the state of medical marijuana in CA.
An MMJ Card is a doctor's approved document that enables patients to purchase cannabis from state-licensed dispensaries. The card is also issued for identification purposes to patients who register under a state medical marijuana program using a physician-signed and stamped recommendation.
To get an MMJ card in California, you have to:
Fill an application form.
Get evaluated by state-licensed health physicians online.
Upon approval, receive a recommendation via email.
Register under the state medical marijuana program using the doctor's approved recommendation.
If you get an MMJ patient card through Online Medical Card, the evaluation fee will cost you around $39.99. As for patients required to register under their respective state medical marijuana programs, the fee to fill an application form is somewhere between $100-$200.
To apply for a CA MMJ card, you will be required to submit the following documents:
A copy of your doctor's approved recommendation.
Identification and residency proof (California-issued ID, driver's license, passport, or utility bill to prove that you live in the same state).
Passport-size photographs (the photo must be taken at the county's office).
It takes less than 20 minutes for a patient to get a California MMJ card online, provided, of course, the applicant fills the form properly and provides the necessary information. The soft copy of the card is sent via email within 24 hours. As for the hard copy, it takes around 1-2 business days to deliver it through state postal services.
You need to renew your MMJ patient card regularly in order to continue using medical cannabis. If your card has expired, the process of renewal is relatively easy and quick. You are required to apply for an application renewal through telehealth services to determine whether you still have a qualifying condition or not. Upon qualification, you will receive a recommendation that can be used to register under a respective state MMJ program.
To register under the state program, simply visit the website, click on the renewal option, and fill the form carefully. Once your application is under process, you can expect your MMJ patient card to arrive within 15-20 days.
Yes, online MMJ cards are legit. As long as you get it from a state-licensed medical health professional who is legally allowed to recommend medical cannabis, there's nothing that you need to worry about. You can visit Online Medical Card to get access to legit service providers.
Yes, online MMJ cards expire. They are valid for up to one year from the date of issuance. To get a renewal, you have to sign up with a telehealth service provider such as Online Medical Card. Get yourself evaluated and determine whether you still have a qualifying condition or not. Once approved, you will receive your renewed card within 24 hours.
Anyone aged 18 or above is allowed to get an MMJ card with the help of a designated caregiver. The caregiver must apply for the patient's application online. The process is relatively easy. All you have to do is fill out an application and submit a doctor's-approved recommendation along with the form.