Get Hassle-Free Consultations at Your Home
---
The traditional ways of making appointments and waiting in line can be tiring and time-consuming. If this hassle is what keeps you from getting a medical marijuana card, you are in the right place. Our job is to make your process easier and simple. Forget about making appointments or long waiting hours. We will give you expert guidance at home.
With our safe and reliable online platform, you can apply for a consultation online and be done with the same in a few minutes. You will learn about your approval status within a day. And if you qualify, your medical marijuana card will be in your email. A hard copy of the same will be delivered to you within 1-3 business days (if you've paid for an embossed copy).
Qualify for a Medical Marijuana Card in Minnesota
Consult Certified Doctors Through a Safe Online Process
---
Online consultation can be overwhelming for some patients. This is why our focus is to not only give you the guidance of expert doctors at your home but also make the entire process easier for you.
If you are ready to be a qualified patient in the state of Minnesota, then apply for a medical marijuana card today. The process is simple and quick. Complete a safe and secure online consultation and get your recommendation on the same day.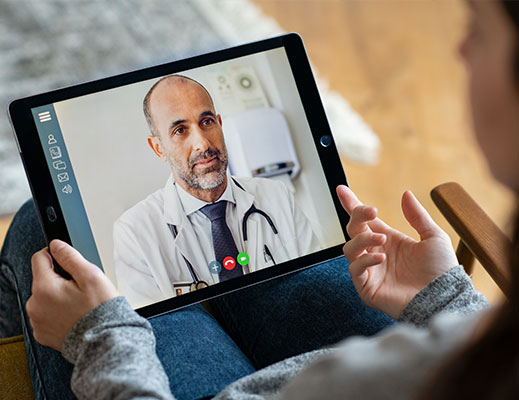 Apply For a Consultation with Certified Doctors Online

How to Get a Medical Marijuana Card in Minnesota?
---
Telemedicine gives you the opportunity to access expert guidance at home. With our online platform, you can connect with the right doctor and get approved for a medical marijuana card in Minnesota within 24 hours. The application process consists of three simple steps.
1. Fill a Form
Register on the website and fill a prequalification form to begin. Submit the form and connect with one of the doctors online.
2. Consult a Doctor
Complete your online consultation via a video call. The doctor will examine your condition to determine if you qualify or not.
3. Receive Your Recommendation
Once the doctor approves your medical condition, you will receive a PDF of your medical marijuana card by email.

Get Your Medical Marijuana Card in Minnesota from the Best Online Clinic
---
We believe that when it comes to your health, you should only choose the best. For this reason, we are very transparent of our modes of operations to give you an insight of our top quality services and safe manner of operations. Here's what you get when you choose us to get a medical marijuana card:
No appointments
You don't need to make prior appointments. Just apply for a consultation and get approved for a medical marijuana card on the same day.
Certified Professionals
Our team of doctors include only the best and certified physicians of Minnesota. All of them are registered and certified by the Minnesota Department of Health.
HIPAA Compliant Platform
We take your need for privacy seriously. Our online platforms are HIPAA compliant to keep your information inaccessible to any third party.
BBB A+ Rated Clinic
Our online clinic is rated A+ by the Better Business Bureau for trustworthy and reliable services and modes of operations.
100% Money Back Guarantee
If our doctor does not qualify you for a medical marijuana card, we will give you a 100% refund of all the charges incurred at our platform.
24x7 Customer Service
If you've got any questions or doubts about our services, contact our customer executives by chat, email or phone any time of the day.
Become a Legal Medical Marijuana Patient in Minnesota Today!
---
Apply for an online consultation in minutes and get your medical marijuana card within 24 hours.
You Are Covered By Our Money Back Guarantee
In case you fail to qualify for a medical marijuana card, we offer a full refund. Essentially, if you are not approved, you won't be charged. If for any reason you are not completely satisfied with your purchase, simply call us at (888) 988-8420 or email us at [email protected] to obtain a full refund.
Medical Marijuana Patient Registry Minnesota
---
The state of Minnesota maintains a Medical Cannabis Registry that keeps a digital record of all the qualified patients in the state. It is important that once you are approved for a recommendation and receive a PDF of the same in your email, you take the time to register with the Medical Cannabis Registry. Here's how you can complete the process:
Check your email for a link from the Office of Medical Cannabis.
Enter all necessary details such as the name, address and phone number.
Add an electronic copy of your government issued ID card.
Add the details of your payment mode for annual payments.
Your application may take up to 30 days to be approved. You will receive an email once it's done. You must also complete your patient self-evaluation report on your account every time you make a purchase.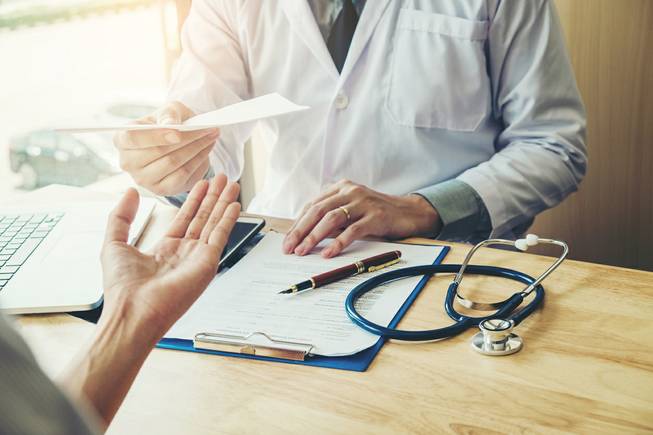 Qualifying Conditions for a Medical Marijuana Card in Minnesota
---
Every state establishes a medical marijuana program to decide the rules and regulations related to medical marijuana that will be followed within the state. Likewise, the state of Minnesota has a list of medical conditions that helps a doctor decide whether a patient is qualified for a medical marijuana card or not. Here's the list of qualifying medical conditions in Minnesota:
Alzheimer's disease
ALS
Autism
Cachexia, or wasting disease
Cancer
Chronic or intractable pain
Severe Nausea
Glaucoma
HIV/AIDS
Crohn's disease
Obstructive sleep apnea
PTSD
Seizures, including epilepsy
Severe and persistent muscle spasms
Multiple Sclerosis
Tourette syndrome
Terminal illness with a probable life expectancy of less than a year, if the illness or its treatment causes one of the following conditions: cachexia, nausea, or severe vomiting.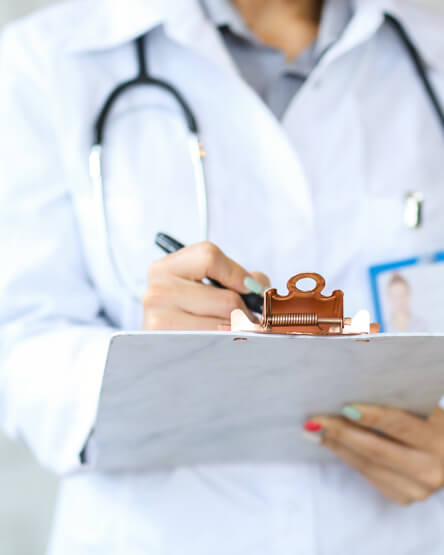 FAQ
Frequently Asked Questions
---
Medical marijuana is vast and can often be confusing for beginners. The laws related to the herb are equally difficult to understand. If you have any queries regarding the same, read along to find some clarity.
Yes, it is completely safe to get a medical marijuana card in Minnesota online provided you check a few things before settling for an online clinic or doctor.
Here are a few things you must remember before getting a medical marijuana card online:
The doctor must have a verified license.
The online clinic must have a verified location.
The online clinic must be HIPAA compliant and BBB A+ accredited.
The doctor must work from a real and certified clinic.
You need the following documents to get a medical marijuana card in Minnesota:
State issued ID Card (driver's license, passport, state ID etc. )
Proof of residence.
All the medical records of your condition.
As per the state laws, you can apply for a consultation if you have the mentioned documents with you.
Generally, all patients who are 18 years and older can apply for a medical marijuana card in Minnesota and use it legally for medical reasons. However, the state law also permits minors to become a legal medical marijuana patient provided they have a legal caregiver.
All minors must have a registered caregiver who is 21 years of age or older and hasn't been convicted of a drug offence or felony.
When getting a medical marijuana card online, it's not very difficult to fall into the hand of scam services. It's important that you identify the legitimacy of the card. The state authorities will only accept a recommendation written by a legit and state certified doctor. Additionally, an illegitimate card will not allow you to register on the Medical Marijuana Registry which means that you will not be able to purchase your medication.
It will be a waste of time, money and effort. For this reason, you need to look for the following points to identify a legit medical marijuana card:
It should be written in the doctor's or clinic letterhead.
It must have a date of issuance and expiry.
It must have the details of the doctor like the signature, license number, address proof (no PO Box) and state of practice.
The letter should have the details of the patient's medical condition and how a medical marijuana treatment can benefit them.