Medical marijuana has been legal in the state of New York since July 2014. The New York State Department of Health (NYSDOH) established and implemented a medical marijuana program that allowed patients suffering from specific medical conditions to use cannabis in the state with a legit New York medical marijuana card. But, the program was very restrictive until the latest developments.
On March 31st, 2021, the Marijuana Regulation and Taxation Act (MRTA) was signed by Governor Cuomo that legalized marijuana in New York and rendered more freedom and benefits to medical marijuana patients.
If you seek guidance in the matters of medical cannabis and need to get a NY medical marijuana card today, here's a comprehensive guide to help you start the process.
How to Get a New York Medical Marijuana Card ?
You can get a medical marijuana card in New York by visiting a physician near you or by applying online. Here's a step by step process you can follow:
Visit a physician or apply online.
Complete your consultation.
Once approved, receive your recommendation.
Use your recommendation to register with the New York Medical Marijuana Program.
Let's get into each of these steps in detail.
Step 1 Get a Medical Marijuana Recommendation
Visit a Physician
If you can connect with a licensed healthcare provider near you, you can request them for a medical marijuana recommendation. Make sure the physician is registered with the NYSDOH. Call the clinic and schedule your appointment. Once you visit the clinic, the doctor will see you for a quick evaluation.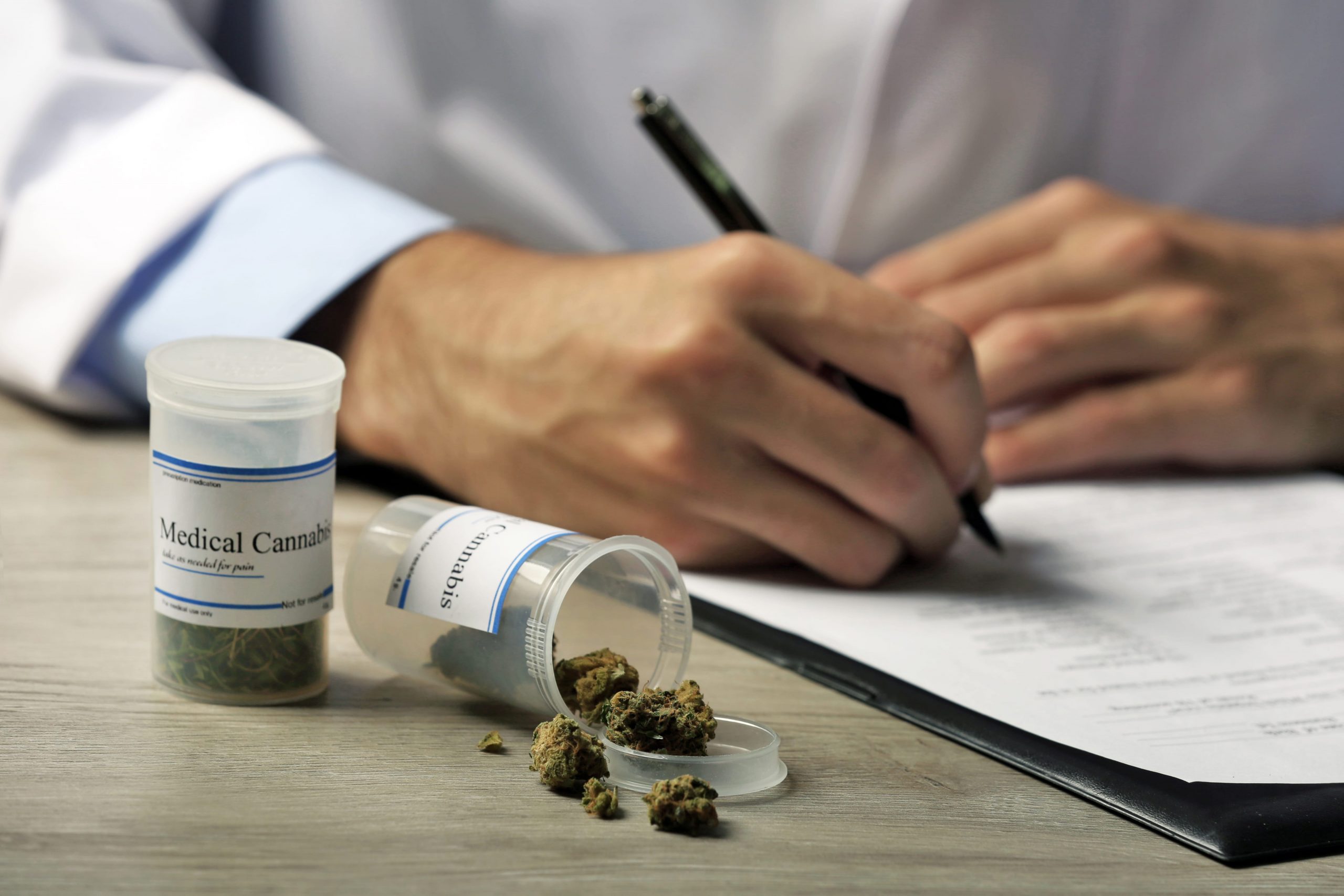 The purpose of an evaluation is to ensure that all patients applying for a medical card are eligible as per the qualifying requirements of the state medical marijuana program. Once the physician approves your medical condition, he/she will write a letter of recommendation for you stating the fact that you require medical marijuana for your health.
Apply for a Recommendation in New York Online
With changing times, doctors and clinics have adopted the telemedicine model and started providing online consultations. So, you can skip the hassle of appointments and save time and effort by applying for a medical marijuana card in New York online. The process is simple and can be completed on your phone.
Here's how you can apply for a recommendation in New York Online:
Visit the website and register.
Fill in the necessary details in the prequalification form.
Get a consultation via video call.
Upon approval, receive your recommendation by email.
Online recommendations are generally approved and received by the patient within 24 hours.
Step 2 Register With the New York Medical Marijuana Program
Once you've been approved by a legit doctor and receive your recommendation, you can begin the next step and register with the New York Medical Marijuana Program.
The NYS Department of Health makes it compulsory for all qualified patients to register with their Patient Registration System after getting a recommendation. You can ask your doctor's office to register you in the program. They may charge you an additional fee for the same.
You can also register yourself on my.ny.gov and follow these steps to begin:
Make an account on the website or sign in.
Follow the step-by-step instructions on the website.
Attach all the necessary documents.

A signed recommendation from your doctor.
A photo ID.
A proof of your residency in New York.
A birth certificate if you are a minor.

Assign a caregiver (maximum 2), if applicable.
Make the payment and wait for approval.
It can take 1-2 weeks for your application to be approved. After approval, you will receive a Temporary Registry Identification Card by email which can be used along with your state-issued photo ID card to purchase medical cannabis until your permanent medical marijuana card is mailed to your address.
Can Minors Apply for a New York Medical Marijuana Card?
Yes, minors can apply for a medical marijuana card in NY. All minors or patients incapable of making medical decisions for themselves must get their applications filled and submitted by an adult (21 years or older). They can apply for a maximum of 2 caregivers in the application form.
A minor MMJ patient must have:
A licensed doctor's recommendation.
A qualified caregiver (21 years or older) willing to take the responsibilities of the minor.
Did You Know?
There are about 147,614 registered medical marijuana patients in New York.
How Do Caregivers Register With the New York Medical Marijuana Program?
Caregivers can register with the New York Medical Marijuana Program after the patient application of their minor is successfully approved. The minor must designate them as a caregiver in the patient registration process for them to register in the program.
Caregivers can register in the program by following this simple process:
Visit the website and sign in or make an account.
Follow the instructions on the website.
Submit all your documents (state-issued ID card and residence proof)
Make the payment and wait for approval.
Once approved, a temporary registry ID card will be issued to access medical marijuana in NY until the permanent card is delivered.
How Long Is a NY Medical Marijuana Card Valid?
A NY medical marijuana card is valid for one year from the date of issuance. You can check the issue date on the card and reapply with the Department of Health after its expiration.
Your doctor's recommendation is also valid for a period of one year. You need to renew your recommendation too to register with the program again.
How Much Does it Cost to Get a NY Medical Marijuana Card?
It costs $50 only for a patient or caregiver registration with the New York medical marijuana program. The amount is non-refundable. You have to pay the application fees for your registration to be processed by the Department of Health.
As for the doctor's recommendation, the price will vary from one doctor or clinic to another. The final price of the recommendation will depend on the provider you choose (online or in clinic) and whether or not they are submitting your application with the NYSDOH on your behalf.
Do You Qualify for a New York Medical Marijuana Card?
After signing the Compassionate Care Act in 2014, the state of New York established a detailed Medical Marijuana Program that aimed to provide safe and easy access to medical marijuana to all patients. For this reason, the program set a list of qualifying conditions to ensure that cannabis is not misused and only accessible to patients in need.
You can qualify for a New York medical marijuana card if you fulfill the following requirements:
You are 21 years or older.
You're a minor who is emancipated or with a legal caregiver.
You are a resident of the state.
You suffer from one of the medical conditions approved by the Department of Health.
The following list of medical conditions are eligible for a medical marijuana card in New York:
HIV/AIDS
Cancer
ALS
Huntington's disease
Inflammatory bowel syndrome
Epilepsy
Multiple sclerosis
Spinal cord injury with spasticity
Neuropathy
Parkinson's disease
Chronic pain
Debilitating condition accompanied by severe chronic pain, severe nausea, seizures, persistent muscle spasms, cachexia, PTSD or opioid use disorder.
The list of qualifying conditions has expanded since the legalization of cannabis in the state.
These qualifying conditions also define the role of a healthcare professional in the medical marijuana program as they are responsible for evaluating the patients and determining if they qualify to use medical marijuana or not based on the state requirements.
Facts
New York is the 15th State to Legalize Marijuana.
Overview of the Medical Marijuana Laws in New York
After receiving a medical marijuana card in NY, it is essential for all qualified patients to be familiar with the laws of the state. Here's an overview of all the important medical marijuana laws in New York.
Where Can I Buy Medical Marijuana in New York?
You can buy medical marijuana in New York from one of the 38 registered dispensaries across the state-run by 10 different renowned organizations. You can search for dispensaries near you online and use your medical card to purchase the herb easily.
2 more medical dispensaries are in the works in Chemung and Nassau. And as for recreational marijuana, the sale is not expected to begin until 2022. There are no recreational dispensaries in the state as of now.
How Much Medical Marijuana Can I Purchase and Possess in New York?
After the legalization of cannabis in New York, all adults above the age of 21 years can possess 3 ounces of cannabis flower or no more than 24 grams of cannabis concentrates. Medical marijuana patients can also hold up to 60 days of supply at a time provided they have a legit medical marijuana card with them.
At the moment, only medical marijuana patients are allowed to purchase cannabis in the state from a medical marijuana dispensary. Selling or buying cannabis recreationally is still illegal.
Which Medical Marijuana Products Can I Buy in NYC?
All qualified patients with a state-issued medical marijuana card can visit a local dispensary and choose from a wide range of products.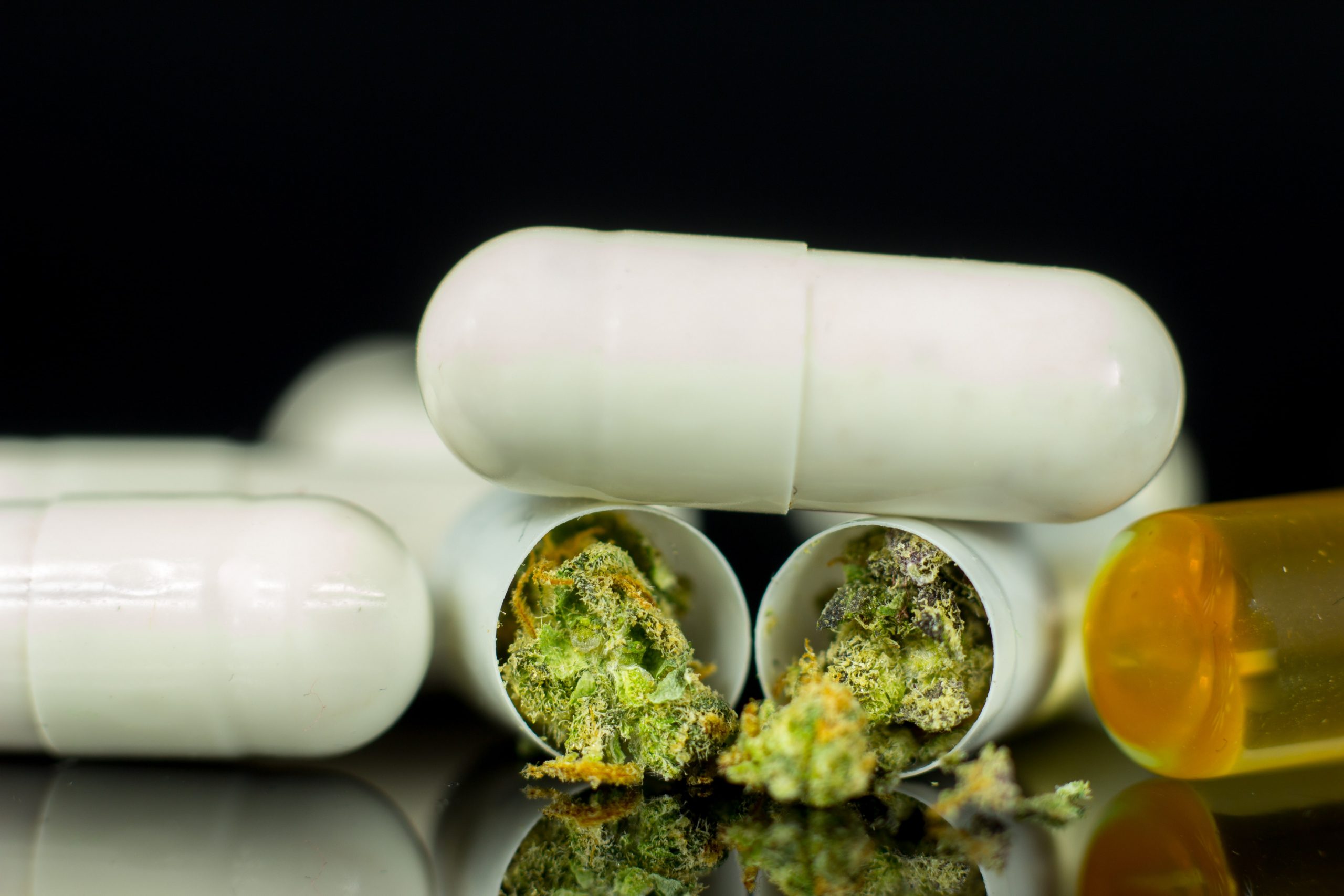 You can buy the following medical marijuana products in NYC:
Ingestible cannabis products (capsules, tablets, etc.)
Edibles
Liquid cannabis (oil, tincture)
Topicals and transdermal patches
Smokables (flowers and oils)
Edibles and smokable cannabis products were legalized in New York after the MRTA Act. So, you can expect to find more types of cannabis edibles and smokable flowers in medical dispensaries soon.
Can I Grow Medical Marijuana in New York?
No, you cannot grow medical marijuana in New York. However, the legalization of cannabis in the state does include a provision that allows all medical marijuana patients and adults over the age of 21 years to cultivate cannabis at home. The law isn't in effect yet.
The MRTA Act increased the scope of medical marijuana in the state by allowing all adults to grow up to 3 mature and 3 immature plants. The regulations for the same haven't been laid out yet. The law will be in effect after the first legal adult-use cannabis sale. So, you can expect the cultivation of cannabis to be fully in effect anywhere after 2022.
If you are interested in growing cannabis in NY once the law is in effect, you can explore cannabis growing guides to start preparing.
Where Can I Use Medical Cannabis in NY?
Medical marijuana should be used in a private space only. All cannabis smokables can be used publicly in areas where smoking tobacco is allowed.
Since cannabis is psychoactive, it is important to consider your safety and that of others and consume it in a safe and private space only. Driving under the influence of cannabis is prohibited and considered a DUI.
Can I Use My New York Medical Card in the Other States?
You can use your New York Medical card in states that follow medical marijuana reciprocity. The reciprocity laws of each state are different. Some states allow patients to use their out-of-state ID cards to purchase cannabis from the dispensaries. While others have provisions for a temporary medical card.
Make sure to understand the reciprocity laws in different states of the US before traveling to avoid any legal complications.
Don't Have an MMJ Recommendation Yet? Apply Online for Same Day Approvals.