If You Think Medical Marijuana Can Improve Your Quality of Life, You Should Be Able to Access it
How to Obtain Your Grower License (Takes 10 Minutes)
No appointment required, our medical cannabis doctors are standing by 7 days a week.
MAKE THE
SMART CHOICE!
How It Works?
Submit the application form
Designed to understand your health related factors and suitability for medical cannabis, our forms are so simple that they can be filled within minutes.
Chat with a State authorized Medical marijuana physician
More than 1000 medical dispensaries will already be open in January 2018 while recreational dispensaries are still getting licensed. Get more price options, locations, strain and product availability with a medical card.
Get the grower's recommendation online
We assure you that your medical cannabis evaluation would be emailed to you instantly, while the hard copy will be sent to you within three working days.
How does the law differ?
A California resident can cultivate 6 mature or 12 immature plants with a medical marijuana recommendation. But medical cannabis doctors can provide an addendum and modify the state limit, allowing users to grow 99 plants.
You will also receive your signed hardcopy with an embossed seal by mail in 1-3 business days.
GET MY GROWER LICENCE NOW $249
Note: a "medical card" or "marijuana card" both refer to the same thing: a doctor's recommendation
You Are Covered by Our Money Back Guarantee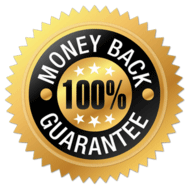 We are confident that our doctor recommendation will allow you to enjoy the relief provided by medical cannabis.
However, if for any reason you are not completely satisfied with your purchase, simply call us at 1-888-988-8420 or email us at [email protected] to obtain a full refund.
You can verify our doctor's license at the Medical Board of California's website here: https://www.breeze.ca.gov/.
License: 138744, 70082
The Most Popular Marijuana Clinic in America
Serving 30,255 Active Patients
We believe that medical cannabis saves lives, and that any person that can benefit from the wide variety of therapeutic uses it can offer should be able to access to the medication. Our doctors have done over 250,000 evaluations since 2001!
Proudly Serving You Since 2001
Walk-Ins-Accepted
Online Medical Card
2001 East 1st St. Suite 102. Santa Ana, CA 92705
Phone
(866) 511-4743
Hours:
Mon-Sun: 9.00AM - 10:00PM
We are a team of doctors that are genuinely concerned about your well-being. We'll always be reachable whether you need support or just a bit of compassion.
For any questions or concerns:
Chat with us:
(13 hours/day - 7 days/week)
Call us:
(866) 511-4743
Avoid the Crowds, Long Waits and Hassle
Help us flatten the curve as a nation by opting for telemedicine. All our services are running in routine and our medical staff is available on
(866) 511-4743
to take care of your needs and queries.