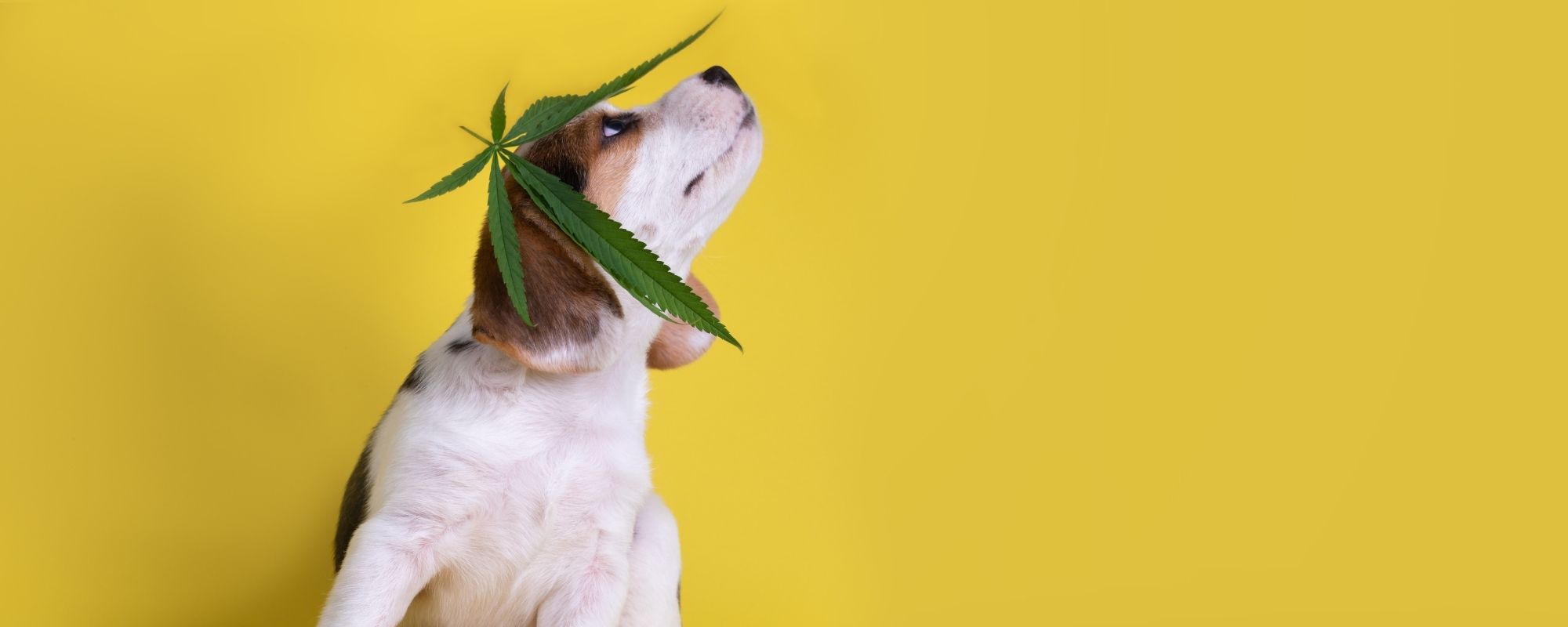 What Do 420 Doctors Have To Say About Giving CBD To Pets
- September 27, 2020
We love our pets and want to give them the best care, especially when they are sick. Therapeutic and medical use of cannabis is becoming acceptable and there are several ongoing studies by 420 doctors in relevance to cannabis in human use.
Just like us, our fluffy companions have an ECS (endocannabinoid system) and their overall health and homeostasis are dependent on a healthy ECS.
But, how much do we know about the science behind cannabis use and pets?
Unfortunately, there aren't many studies on this subject. 
There are no laws governing cannabis administration among animals, even in the states where cannabis is legal.
However, people have found substantial healing properties of cannabis or rather the cannabinoid CBD for their pets and there are various CBD products available accustomed to animal usage.
In spite of mixed opinions on cannabis use for animals. An increasing number of pet owners are using CBD products for their pets to alleviate seizures, pain, and inflammation.

Hemp Based Cannabidiol on Arthritic Dogs
This study was led by Dr. Joseph Wakshlag of Cornell University in July 2018, to determine the safety and pain-relieving properties of CBD in dogs with arthritis consequently showed a significant decrease in pain. Moreover, no side-effects were reported by pet-owners while the treatment. 
These results were remarkably encouraging and also suggest that a CBD dosage of 2mg/kg can improve activity in dogs with osteoarthritis.
Although in Dr. Joseph's study, CBD showed a significant decrease in pain and improved mobility in more than 80 percent of dogs, it wasn't enough to mark approval on cannabinoid-based medication for pets. Even today it is quite a task trying to find 420 doctors online who recommend cannabis for human use. So, it is not tough to fathom how difficult it would be to find someone to recommend it to pets. 
No Laws Allow a Vet/420 Doctors to Prescribe CBD
No one can stop you from using CBD for your pet, in the states where CBD use is legal. But, in the states with stringent cannabis laws, a veterinarian does not have the authority to prescribe cannabis products.
Even in California, where cannabis is legal for both recreational and medicinal purposes for adults. There are no laws that allow a vet to approve or recommend medical marijuana for treating animals.
Moreover, vets who use medicinal cannabis to treat pain and other illnesses are facing legal allegations and losing their job. 

Tougher in The Illegal States
Cannabis use for pets is even tougher in the states where cannabis is illegal for some purpose. This stops people and their pets from the benefits of cannabis in these states.
It has been exceedingly difficult for clinical pharmacologist Dr. Dawn Boothe, at Auburn University in Alabama to assess her data in cannabis research.
Alabama is one of the 17 states where cannabis is illegal. DEA says that all cannabis products including CBD would face the same restrictions as THC-based products.
Best CBD Products 420 Doctors Would Suggest For Your Pet
In spite of having implicit laws for cannabis-based products for pets, it doesn't stop manufacturers from producing CBD products for animals. If you notice that prescription medications are not doing much for your pet then you can opt for CBD oil managing conditions like pain, anxiety, or inflammation.
CBD oil and tinctures for pets are similar to that made for humans but are more accustomed to their usage.

King Kalm
King Kalm is one of the best hemp-derived CBD oils available for pets. It comes in a 75mg bottle and each dosage contains a balanced omega3: omega 6 fatty acid along with 2.5 mg of CBD. It is specially formulated for pets and can reduce separation anxiety and seizures.
King Kalm can restore homeostasis in your pet and can improve their immunity and mobility.
CBD Living
CBD living is one of the biggest manufacturers of CBD products, reaching consumers worldwide. They use unique nanotechnology in manufacturing their CBD oil, which reduces the CBD molecules to a smaller size. They do not use any emulsifier in this process and keep it as organic as possible. Nanotechnology manufacturing allows CBD products to absorb more efficiently the consumer's body.
CBD living uses the same procedure to manufacture CBD oil accustomed to pets.
Joy Organics
Joy organics offers phytocannabinoid-rich hemp oil CBD for your furry friends. It is a family-owned business and they use hemp powder in their products.
Elixinol
Elixinol provides soft chew supplements for your dogs. They are peculiar about the hemp they use in the manufacturing process and export it from Northern Europe. They use CO2 extraction for their hemp oil which reduces thermal degradation. 
Your pet would love Elixinol's CBD edibles, although it's not well suited if your dog is allergic to MCT oil.
Petly CBD Oil
Petly uses Hemp for the extraction of CBD oil, using a solvent. They are one of the few companies that use a food-grade solvent(ethanol) in their manufacturing process. 
Petly is famous for using organic fertilizers in their farming process, as a result, their products are free of chemical contaminants.
Their CBD oil for dogs consists of two ingredients, hemp oil, and MCT oil.
Coconut MCT (medium-chain triglycerides) oil is rich in nutrients and can boost your pet's immunity and activity.
420 Doctors Recommendation: Honest Paws
Honest Paws provide the best CBD oil and tinctures for relieving pain or inflammation. It is run by Chelsea, who found that other medications were not effective on her dog as a result to avoid the negative effects of prescription medications she used CBD oil for humans on her dog and noticed positive results which helped in reducing inflammation in her pet.
Chelsea found honest paws and believes that pets should have access to trustworthy cannabis products.
Honest Paws is not just limited to CBD, but also contains CBC(cannabichromene) and traces of THC, as several studies suggest the better efficacy of cannabinoids in combination than in isolation (entourage effect).