How Indoor Cannabis Cultivation Differs From Outdoor Cultivation
- May 09, 2018
As a medical cannabis user, you need your cannabis dose regularly. Now that you have decided to grow your cannabis,  you need to know all about it's growing technique. You can grow more cannabis plants without any repercussions after getting a Medical Marijuana Growers License. Online Medical Card provides Grower's license within 10 mins, with which you can legally grow up to 99 cannabis plants.
So, you have done all the research in terms of soil, strains, etc. Now, the question arises  "Should I grow cannabis outdoors or indoors?" Both methods are different and let's know how these differ.

What is Outdoor Growing?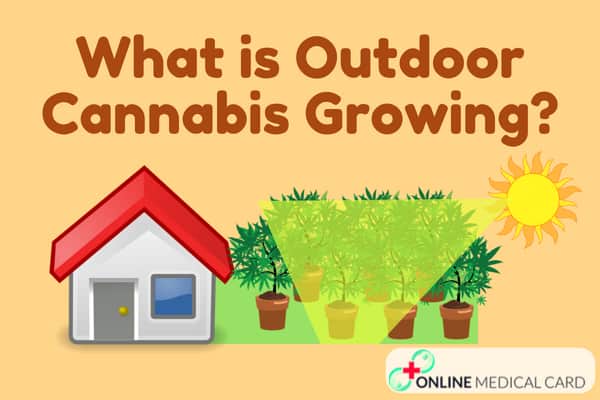 Outdoor Cultivation is the most natural way to grow marijuana. Cannabis has been grown under the sun thousands of years back and still, it is grown in the same way. For growing cannabis outdoors, all you need is good seeds and a proper place, and mother nature will do the rest. This method can save time and money.
Benefits of Outdoor Cultivation:
It is the easiest way to grow cannabis

You can harvest high yields outdoor as your plant can grow immensely in the sun.

It is a cost-effective way to grow cannabis as nature provides air, light, and soil. Sometimes, you need to provide nutrients and protect your buds through fencing.

You don't have to invest much in the maintenance of your plants.

Even outdoor growers claim that strains they have grown can't be replicated indoors and hence results in flavourful buds.
CONS:
You can only harvest cannabis once a year.

You need to have the water source nearby otherwise, your plant growth can get hampered.

You have to deal with the changing weather for your plant growth.

Outdoor plants are big and appear rough and can catch dust, prickles, and insects and other stuff easily.

You need to give extra protection to your buds to protect them from thieves.
What is Indoor Cultivation?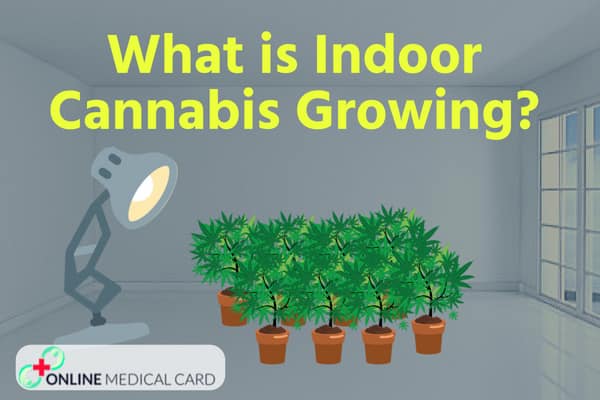 Indoor cultivation is the method where cannabis is grown in the most unnatural way. Here temperature, light, and medium could be maintained as per the growth requirements. If you choose to grow cannabis indoors then you need to invest a good amount but, you will get the quality product.
Benefits of Indoor Cultivation :
Nobody will come to know about your plant's growth and they can grow freely and undisturbed if you prevent the distinct odors.

You can harvest several times a year as the growing time of the plant is shorter.

You can control the growth environment, and this can give you high-quality marijuana.

The quality of indoor cultivation is much better than outdoor because they primarily suffer less damage and are more potent and have high THC.
CONS:
It is quite expensive as you have to create a growing environment in terms of light, ventilation, growing medium and nutrients.

Your electricity bill can rise as the electrical sources like lights and temperature regulators are used in indoor.

Indoor cannabis plants require high maintenance level this means you have to look after your plants carefully.
Now, you know about the indoor and outdoor methods of growing cannabis. So, it's time to get your grower recommendation and start growing more cannabis plants. To save your time refer to Online Medical Card and get the grower's recommendation and never run out of cannabis when you need it the most.
If you to want to learn, how to get a cultivation license to grow 99 cannabis plants in California? Watch now!