5 Reasons To Switch To Vaping
- December 05, 2018
The dangerous consequences that come attached to smoking have never stopped people from pursuing this habit. "I am going to quit smoking" is probably the most common resolution most people take and fail to keep up with. But the number of serious health risks that are related to the habit should be reason enough at least to take a step towards controlling. Well, the process of quitting needs to start small and the best start is using an alternative to your cigarettes which could be a vape pen. Here are 5 important reasons why you should be shifting to vaping from smoking.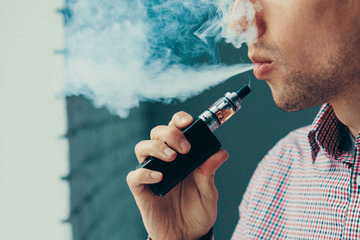 Huge scope for saving money
An average smoker at least requires 2 packets of cigarettes a day and keeping this number and calculating the total cost you might end up spending a lot more than you think you are. The prices of cigarettes tend to fluctuate and this depends on the brands, taxes or penalties that are applicable to different areas. E-cigarettes can be purchased online and even the replacements for the coil and the vaping liquid are significantly cheaper than cigarette costs. A starter kit can last about 2 weeks and this will turn out way cheaper than cigarettes.
Better for your health
Vaping liquids do not contain tobacco which is an important reason why vaping is a healthier alternative to smoking. Vaping liquid is often fruit-flavored juices that give you a refreshing feeling rather than consuming tobacco which contains about 70 chemicals of carcinogenic properties. These pens do not contain nicotine which is the addictive element in cigarettes and hence there Is no need to worry. The toxicants present in the smoke is the primary reason behind cancer the risk of which gets completely eliminated during vaporizing.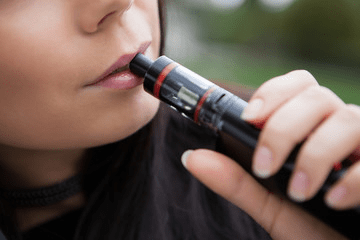 No chance for second-hand smoke
The worse effect of smoking is not only destroying your own health but deteriorating the health of people around you. This is one of the reasons why smoking in public areas has been prohibited in various places. In fact, second-hand smoke has been related to lung cancer and coronary heart diseases where the chances have been increased by about 20% – 30 % and 25% -35 % respectively according to a study. Using a vape pen would mean that you enjoy your habit to yourself and also end up leaving no toxic smoke behind that might harm the people around.
It is safer than smoking
Switching to vaping can reduce tobacco-related deaths. E-cigarettes can also aid the process of quitting smoking habit as per results of a study. It is a safer way to withdraw from smoking habit unlike using nicotine patches or therapies and the change here is more gradual. The reason behind the same is that psychologically a smoker still can take the satisfaction of holding and smoking but there are no hazardous chemicals involved in this process.
It opens up a lot of choices
The largest range of choices for cigarettes usually get limited to the brands and the strength. Vape liquids offer a large range of options to choose from and even mix two flavors and experiment. Also, unlike quite a stagnant innovation in front of cigarettes, vaping pens have witnessed tremendous changes and evolution to date to make the device safe and suitable for all. Nowadays, you can easily get vapes and e-liquids at various online stores and also can order weed online from Canada's best online cannabis dispensaries.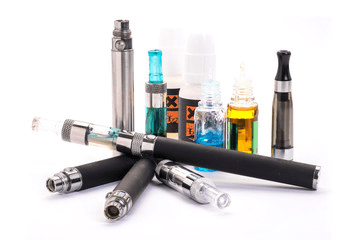 Vaping does not need a lighter which essentially eliminates one of the prime safety problems that cause fire accidents. The absence of combustion ensures that the possibilities of a fire are significantly reduced. Vaping also offers the liberty to simply enjoy one drag and leave the pen behind rather than letting guilt make you smoke a complete cigarette. As the market expands user interest will bring to the table more flavors, features and finally a much better alternative to a cigarette in the form of vape pens.