10 Biggest Marijuana Related News Stories in 2017
- February 27, 2018
In July 2017, an annual survey by Gallup revealed that 45% of U.S. citizens have smoked cannabis at least once in their lifetime. This story is not much on its own. But put it in the context of all previous surveys conducted by the same opinion poll company, and you've got yourself some ground-breaking news.
For these numbers haven't been this high since the long gone year of 1969.
Before and after July, enjoyers of both medical and recreational marijuana were surprised with more good news. In terms of international cannabis reform, 2017 could be labelled as incredible. As more governments realize that the battle against this herbal remedy doesn't make much sense, we must ask:
Could this be an overture to the second summer of love?
In light of these 10 big marijuana-related stories, the answer might be a resounding yes.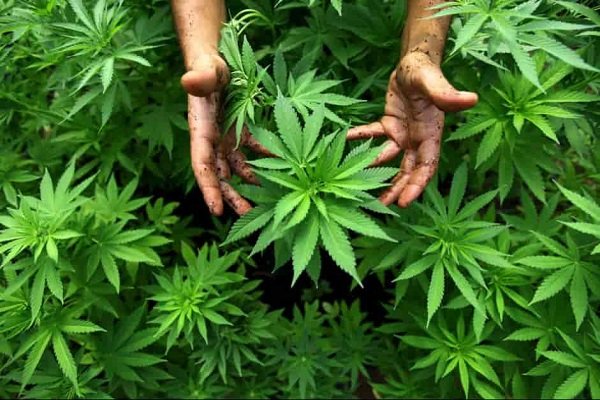 "Mexico just legalized medical marijuana"
The Washington Post, June 2017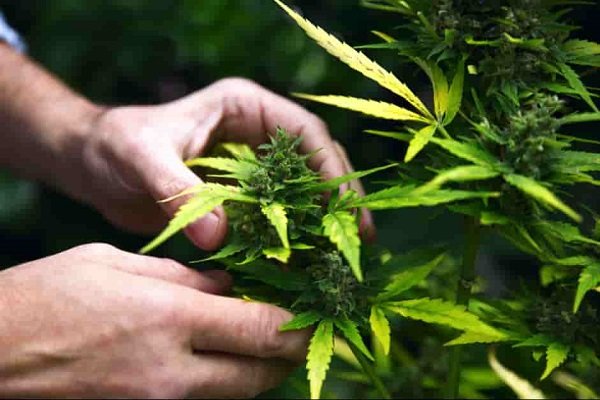 Even though Miguel Barbosa stated that the legislation was "well below the expectations of society", a decree signed by Mexican President Enrique Peña Nieto made the first step towards making legalization of medical marijuana in this country official. Be that as it may, a lagging shift in thinking has finally began.
What's to follow is another big leap in the right direction. The Mexican Ministry of Health is now allocated with a responsible task of establishing and implementing public policies to regulate the medicinal use of marijuana. "We must move beyond prohibition to effective prevention", Peña said.
"Catalonia legalizes marijuana consumption, cultivation, and distribution"
After having gathered 67,500 petition signatures, Catalonian advocates of marijuana shockingly convinced their government to loosen restrictions on cannabis use. All three acts – consumption, cultivation, and distribution – will be allowed to designated clubs only under parliament's supervision.
Legal requirements for these clubs are quite acceptable. They must be non-profit and self-sufficient, restricted to producing under 150 kg on a yearly basis, and must not distribute to underage members. "It's time for a paradigm shift when it comes to legislating drugs", explained the health commission.
"Israeli Agriculture Ministry accepts medical marijuana as farming sector"
The Jerusalem Post, September 2017
It's big news, but not surprising as well, as the Ministry' experts in this country predict that the medical cannabis market will earn Israel in between 1 and 4 billion per year. The announcement came after years of dedicated marijuana research, following the steps of cannabis decriminalization in May.
To declare its commitment to this newly recognized agricultural cause, the Israeli government didn't stop at mere announcements. Expert guidance and training in crop growing were promised to between 15 and 20 eligible farmers, together with water quotas, grants, and government aid.
"Poland legalizes medical marijuana"
On July 21st, Poland officially became another member of the European Union to remove all legal restrictions on marijuana for medical purposes. The bill signed by President Andrzej Duda went to law in October, following recommendations issued by the Health Care Committee and medical specialists.
The recommendations were left open-ended on purpose, so that the doctors will be able to prescribe marijuana in accordance with the newest research. So far, individuals eligible for receiving prescriptions are patients inflicted with epilepsy, multiple sclerosis, cancer, and chronic pain.
"First hemp cigarettes to sell in Swiss supermarkets"
Straight out of the "Weeds" scenario, the idea of cannabis cigarettes being produced by tobacco companies and sold in supermarkets has found its fertile ground in Switzerland. The supermarket giant that Swiss will need to say their thanks to is called Coop, and its manufacturing partner is now Heimat.
In addition to Swiss tobacco, it's been planned that a single cigarette contains 4g of natural hemp. The product will be sold for double the price of regular cigarettes, and only to individuals above the age of 18. Coop and Heimat are already spreading the word of "the world's first CBD hemp cigarette".
"Sales of cannabis oil skyrocket in Limerick, says shop owner"
The Irish Times, April 2017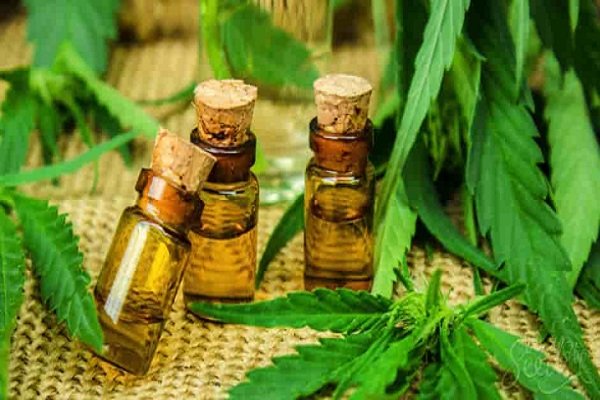 "The sales have been astronomical", boasts Cillin Cleere, the owner of a health food store that, as of last year, sells cannabis oil-based products. This wonderful little shop is called Eats of Eden, and can be found on Thomas Street in Limerick, a charming city in County Limerick on the Irish River Shannon.
Since marijuana is still illegal in Ireland, a status that the drug owns to THC, Cleere's offer consists solely of hemp products. The oil provides a myriad of health benefits without inducing the "high" effect, and is being used by people of all ages, including those in their mid-80s, as Mr Cleere claims.
"Medical cannabis rules to be loosened by govt"
Radio New Zealand, December 2017
The end of the year has brought new marijuana-related changes in New Zealand as well. It all began in June 2017, when the country's Associate Health Minister hinted that doctors will soon be allowed to prescribe CBD to their patients, after which a medical cannabis bill was discussed by the Parliament.
The legislation followed a couple of months later, in October to be precise, as part of the new government's 100-day plan. "We wanted to make sure that medicinal cannabis is more accessible to people with terminal illnesses and chronic conditions", as Health Minister David Clark pointed out.
"Canadian government aims to legalise marijuana by 1 July 2018"
As if Prime Minister Justin Trudeau hasn't already done enough for the Canadian people, his campaign promise to fully legalize recreational cannabis by summer 2018 is now on a very good way of being fulfilled. Since he became the Liberal leader in 2013, Trudeau's aim was to keep marijuana from children. For Canada, becoming the first G-7 country in the world history to legalize marijuana for recreational use is no longer a question of "if", but a question of "when". All things considered, the Prime Minister's plan is, for the time being, marked as ambitious – federal officials forecast its realization for 2019.

"First Colorado business to allow marijuana consumption prepares opening"

In November 2016, the residents of Denver, Colorado made headlines after having voted to approve Proposition 300 – a law that allows and regulates social consumption of marijuana in certain public establishments across the city. It's a small step for Colorado, but a big one for the cannabis community. A little over a year after, the first coffee house to permit on-site vaping is preparing for official opening. The Coffee Joint will not sell marijuana, however, but the guests will be welcome to bring their own. Proposition 300 forbids for these establishments to be opened closer than 1,000 feet from a school.

"Cannabidiol slashes seizures in kids with rare epilepsy, study finds"

The original study, published in the New England Journal of Medicine in May 2017, might use some very sciency language, but undoubtedly concludes that CBD reduces drug-resistant seizures in kids affected by the Dravet Syndrome, a rare kind of epilepsy that's characterized as severe and often fatal. Brandy Fureman, Epilepsy Foundation's VP of research ad new therapies, immediately described this study as "critically important" for the entire epilepsy community. But the benefits are great for the cannabis community as well, as we're finally seeing some substantial progress in marijuana research.

Hopefully, the ongoing year will bring further advancements in how marijuana is treated by both governments and medical scientists. While waiting for the next big news, we can only continue to raise public awareness about the drug that's not only harmless, but invaluable to patients around the globe.