Our Process
Easier Than Ever Medical Marijuana Evaluation in California
---
With telemedicine the process of getting a recommendation has become simpler, uncomplicated, and time-effective.
1. Fill a Pre-Qualification Form
First and foremost, you have to fill a questionnaire and provide necessary details such as personal and medical information. Your medical information remains protected under the HIPAA guidelines. You have to also provide proof of identification in the form of driver's license no. or any state-issued ID.
2. Talk to a Medical Health Professional
After your form is reviewed, a health physician will get in touch with you over a video call. You can talk to the doctor, discuss your medical condition, answer questions related to your health, and the doctor will help you learn whether your medical condition requires extensive care through cannabis.
3. Receive Recommendation
If your condition qualifies and the medical health physician gives approval, you will receive a PDF copy of the recommendation via email. You can download the copy and see whether your condition demands continuous care through cannabis. If yes, you get access to medical marijuana products in the state.
Receive Medical Marijuana Evaluation From a Trusted Clinic
---
Consult Our Licensed Physicians
---
There has not been enough research on the therapeutic aspects of the marijuana plant. But, present research and anecdotal evidence reflects marijuana's effectiveness in alleviating symptoms of several physical as well as mental health conditions. You can access it to manage your health with a medical marijuana evaluation from licensed physicians. Online Medical Card houses a team of highly qualified and experienced board-certified doctors.
Using our HIPAA compliant telemedicine platform, you can now get a consultation from the comforts of your home. Talk to our physicians via a video call and receive your recommendation upon qualification through email on the same day. We ensure the safety and security of your personal information.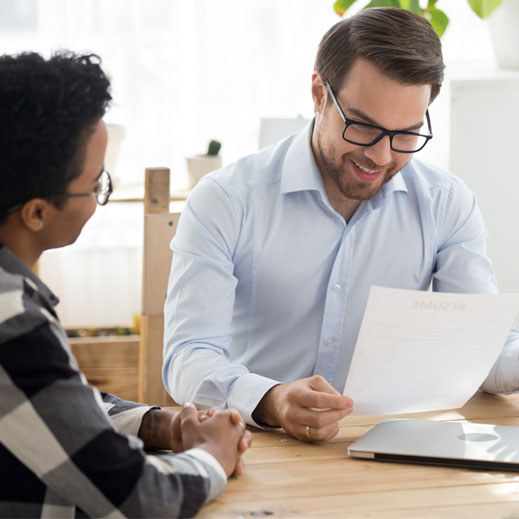 Manage Your Health Using Medical Marijuana
---
More than two-third states in the country have legalized marijuana for medical use today. Marijuana has indeed gained immense popularity due to its wide range of therapeutic benefits. Even though it is federally considered as a Schedule 1 drug, it is a preferred choice of people suffering from health conditions involving chronic pain and inflammation. Currently, FDA has only approved marijuana medication for the treatment of two severe and rare forms of epilepsy i.e. Lennox-Gastaut syndrome and Dravet syndrome.
There has not been enough studies on the therapeutic benefits of marijuana but the available research data and anecdotal evidence are a testament to its effectiveness in managing several health conditions. Research suggests that these cannabinoids help reduce anxiety, inflammation, relieve pain, control nausea, kill cancer cells, slow tumor growth, relax tissue muscles, and stimulate appetite. With it being legalized in California, a patient can access marijuana to manage their condition after getting medical marijuana evaluation from licensed health professionals. Upon qualification, the patient will be able to access the herb legally in California without any hassles.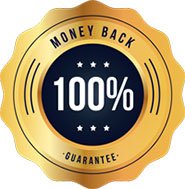 You Are Covered By Our Money Back Guarantee
If your medical marijuana recommendation issued by Online Medical Card is not accepted by the state, simply call us at (877) 216-3688 or email us at [email protected] to obtain a full refund.
Please Note: Refund will not be initiated if the request is placed after the consultation and doctor's approval.
You can verify our doctor's license at the Medical Board of California's website here: www.breeze.ca.gov
License: 3728, G55156

Marijuana Legalization
---
Cannabis is legal in California for both medical as well as recreational use. Where recreational users can access adult-use cannabis simply with any government-issued ID card, medical users require medical marijuana evaluation in California from licensed physicians to access medical marijuana legally.
In 1996, California became the first state in the country to legalize marijuana for medical use. Voters in California passed Proposition 215 (also known as the Compassionate Use Act) becoming the first voter-approved state ballot initiative for medical marijuana in the country. The CUA allowed approved caregivers and qualified patients to purchase, possess and cultivate marijuana for medical use. This eventually led to the formation of several cooperatives and collectives to serve patients throughout the state. To access marijuana to manage health conditions in California, the patients require cannabis evaluation from licensed medical health professionals. If approved by the physician, the patient is allowed to consume marijuana to manage their condition. Also, it is important to understand that the law allows patients to possess and consume the herb for personal use only.
20 years after the legalization of medical cannabis, the state of California legalized recreational cannabis in 2016 by passing the Adult Use Marijuana Act, also known as Proposition 64. The law allowed adults over the age of 21 years to legally consume, purchase, and cultivate marijuana for leisure but with certain restrictions. The law came into effect in January 2018. Once this was legalized, a lot of people wondered if they required a recommendation from a health professional anymore to access their favorite cannabis products in the state. However, as recreational marijuana comes with several restrictions, patients looking to manage their condition prefer getting marijuana evaluation in California.
What are The Benefits of Getting Medical Marijuana Evaluation in California?
---
Qualify for a medical marijuana recommendation in California and enjoy the privileges that come with it
Variety of Products
Recreational products are limited and are not potent enough. In contrast medical marijuana products have no potency limit and offer a certain kind of luxury of choice to patients.
Legal Security
A medical marijuana evaluation from licensed physicians allows patients to purchase their dosage without any hassles especially when it comes to flying and driving with marijuana.
Increased Access
While there are over a thousand medical marijuana dispensaries currently functioning in California. In comparison, the state does not have enough functional recreational dispensaries.
Cost-effective
California offers special tax relaxations on marijuana products for medical users. On an average, a medical user can save about 28% more than a recreational user in some cities in the state.
Age Relaxation
A user must be over 21 years of age to access cannabis for recreational use. However, if a patient possesses a medical card, they are allowed to access marijuana at 18 years of age.
Possession
A patient with a medical marijuana recommendation can possess about 8 times more than a recreational user. Essentially, a medical user is allowed to possess up to 8 ounces of dried marijuana.
Marijuana Possession Laws
---
Marijuana is legally accessible in the state for both medicinal as well as recreational purposes, yet the state has levied certain restrictions to ensure that people do not take advantage of the law. In 1996, the CUA was legalized with 55.6% votes in support. The act essentially decriminalized the cultivation and use of marijuana for medical use for people suffering from debilitating health conditions. For the same, the patient must get a medical cannabis evaluation from a licensed physician to qualify for the California Medical Marijuana Program. Patients with a recommendation are allowed to possess no more than 8 ounces of dried cannabis and grow no more than 6 mature and 12 immature marijuana plants.
Also, the amount of cannabis a patient is allowed to grow and possess is also regulated locally. That means the rules may vary by cities and counties. Patients with MMJ recommendations are entitled to possess concentrated cannabis or hashish for personal use. In addition, they can also produce hashish for personal use without using chemical solvents such as butane. With the passing of Proposition 64 in 2016, adult use cannabis became legal in the state. The law allowed people to possess up to an ounce of dried marijuana. or 8 grams of concentrated cannabis. They are also allowed to grow up to 6 plants for personal use. That means a medical user is allowed to possess about 8 times more than that of a recreational user. Also, there are several other restrictions levied on recreational marijuana products.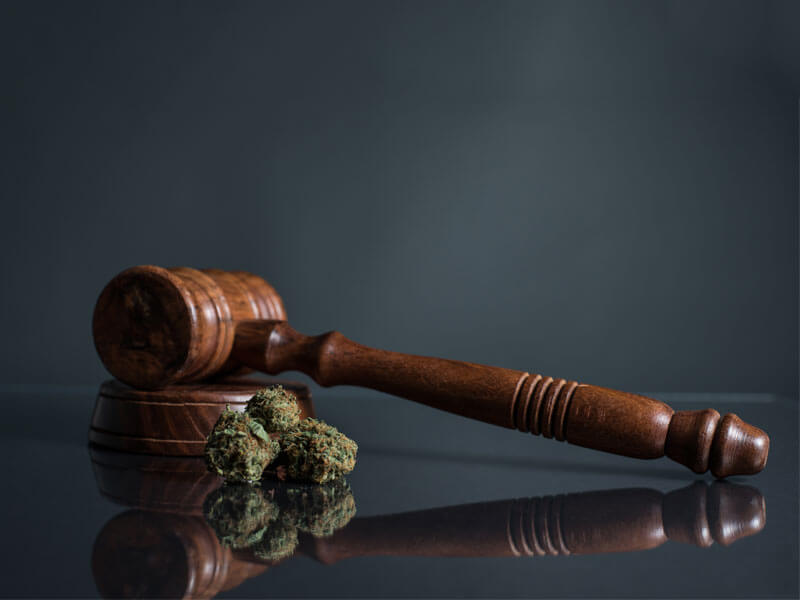 Fast, Simple, Legal, and Effective Medical Marijuana Evaluation Process
---
Receive your recommendation without even stepping outside your house
What Happens When You Break The Law
---
There are several restrictions levied in place to ensure safe usage of marijuana in California. Especially for users opting for recreational marijuana, the regulations are more stern. The state does not allow marijuana products to be consumed and smoked in public places where smoking tobacco is illegal. Also, people are only allowed to consume marijuana in private places with the consent of the property owner. In other words, a landlord or employer can prohibit a recreational user to consume marijuana at their properties.
For anyone consuming marijuana without a recommendation and found violating marijuana possession laws involve fines and even jail time. As recreational marijuana is only legal for people 21 years or older, anyone younger caught in possession of marijuana may face fine up to $100 and drug counseling and community service. In the case of the defendant being over 18 years of age and caught possessing more than 8 grams of concentrated marijuana or an ounce of dried marijuana, the offence is considered to be a misdemeanor with a fine up to $500 and 6 months in jail. For defendants under 18 years of age with more than 28.5 grams of marijuana or more than 4 grams of concentrated marijuana, then the offence is considered as an infraction that includes a penalty of drug counseling and community service.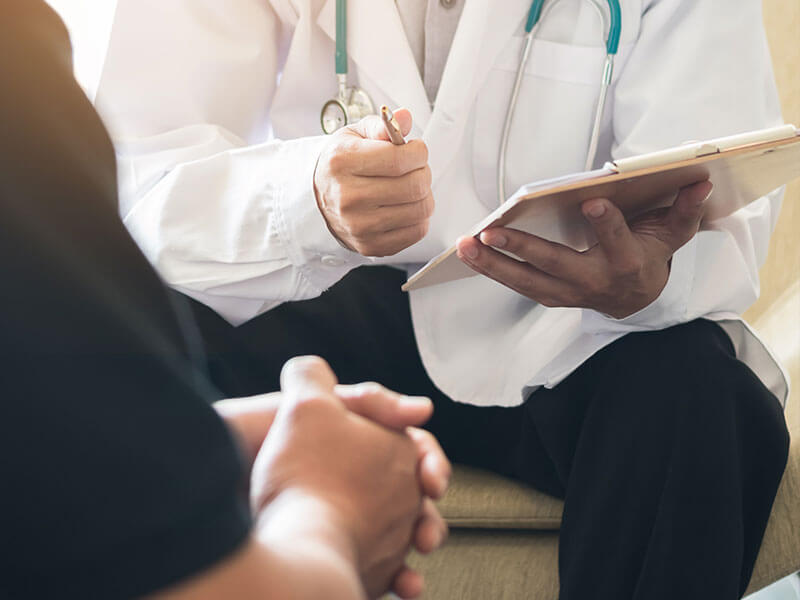 Where Can You Consume Marijuana After Getting Medical Marijuana Evaluations?
---
In the past few years, not only has the demand of marijuana increased but also the variety. Today, marijuana products range from smokeables, vapes, edibles, to topicals that can be applied on your skin. These different types of delivery methods cause different kinds of effects. For instance, marijuana edibles are potent and more often than not cause a string high whereas marijuana products like transdermal patches do not. Essentially, it is upon personal discretion and the requirement of the patient's condition.
Under the state marijuana regulations, a user is allowed to consume marijuana after getting medical marijuana evaluations only in private places. The marijuana regulations are quite similar to that of smoking tobacco. Likewise, smoking and vaping in public places could lead to legal trouble. Also, the state prohibits use of marijuana in certain areas such as educational institutions. Remain wary of these laws and consume your dosage of medication safely and effectively. In case you have any concerns, our health experts are always available to help you in every manner possible.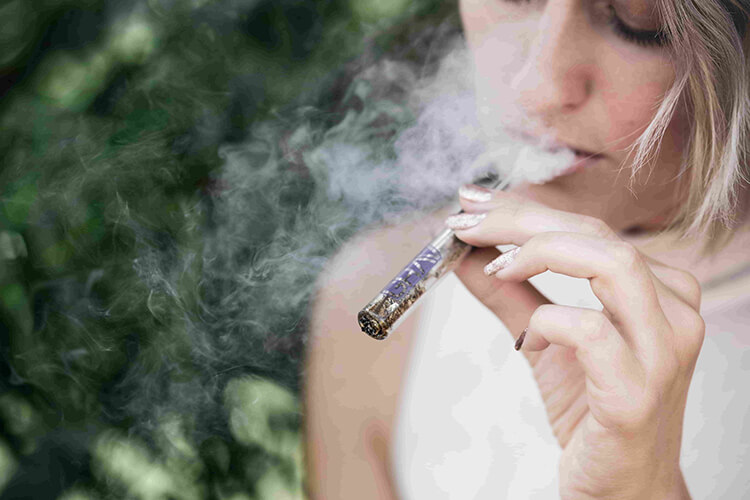 FAQ
Frequently Asked Questions
---
Here are the answers to all your concerns and queries. In case you are still unable to find the solution you are looking for, reach out to us. We are always available to assist you in every manner possible.
Getting medical marijuana evaluations in California is pretty simple and convenient. There are a couple of ways you can get access to marijuana legally. Either you can choose to get consultation from a physician by visiting a clinic physically or go for the telemedicine process that involves less hassle. It is not just more convenient but also time-effective. That means patients do not even have to leave their houses to get cannabis evaluations. No need to worry about appointments or stand in long queues waiting for your turn. Simply consult a licensed doctor via a video call.
Here's How to Get Medical Marijuana Evaluation Online in California:
Fill out our application form. Your personal information is kept secure.
Connect with our licensed physician and get your marijuana evaluations through video call. Share your medical history and health concerns.
Upon approval, receive your recommendation.
With marijuana also being legal for recreational use in the state, it is understandable to wonder if going through all the hassles of getting a recommendation is worth the effort. The answer is pretty simple. As recreational marijuana only includes products to be used for leisure and not to attain any medicinal benefits, recreational products are not potent enough. So, for anyone who is looking to manage their health using cannabis, getting a recommendation is necessary. With telemedicine, the process getting medical marijauna evaluation in California is made simple, quick, convenient, and less complicated.
There are certain documents that you require in order to get medical marijuana evaluation in California. These Include:
Proof of residency.
A Photo-ID Card.
Patients are advised to obtain legitimate medical records from their primary physician describing their health condition.
Acceptable Identification Cards include valid California ID, passport, resident card, driver's license etc. Acceptable proof of residency documents include residential deed, utility bill, government-issued ID card, driver's license. We are a team of licensed physicians who are state-approved to provide online medical marijuana evaluations in California. During evaluations we go through the patient's medical history. In order to responsibly sign the certificate, our health professionals ensure that they have a comprehensive understanding of your health and medical history. That is why we suggest our patients explain their health condition and medical details as elaborately as possible and without any hesitation. We are here to provide an accurate assessment of our patient's condition. For that we need a little support from you. In case you have any concerns regarding the process or documents required in the process, reach out to us.
Medical marijuana has proven to be useful in alleviating symptoms of multiple health conditions. Over the years, it has become a popular medication due to its effective pain-relieving and anti-inflammatory properties.
The state of California has a detailed list of qualifying conditions. That means a patient over 18 years of age can qualify for medical marijuana evaluations in California if he is suffering from any of the conditions mentioned in the list. This includes:
Anorexia
Arthritis
AIDS
Cachexia
Cancer
Seizures
Chronic Pain
Glaucoma
Migraine
Severe Nausea
Persistent Muscle Spasms
Apart from these conditions, California also allows patients with certain other conditions to qualify for the Medical Marijuana State Program as well. For instance, a person suffering from a chronic medical symptom which if not alleviated may cause severe discomfort to patient's mental and physical health.
In addition, people suffering from a physical disability that significantly affects their life functions as mentioned in the Americans with Disabilities Act of 1990 can also qualify for medical cannabis evaluation in California.
For people using opioids and other pharmaceuticals, consuming marijuana can be a great alternative. It is neither addictive nor causes any severe side effects. So, apply for a consultation with our licensed physicians online. They can help determine whether medical marijuana will help alleviate symptoms of your health condition or not.
If you are wondering who can provide online medical marijuana evaluations in California then look no further than Online Medical Card. We house a team of licensed physicians who have adept knowledge of cannabis use. They can help get you recommended both in-clinic as well as through telemedicine.
So, here's who can provide online medical marijuana evaluations in California:
When getting marijuana evaluations online it is essential that you remain vigilant regarding the legitimacy of the clinic and the doctor. There are certain nuances that you can take care to ensure that you do not indulge yourself in a scam. These include checking whether the health professional possesses a valid license or not. Ideally, a recommendation must be written on the letterhead of the physician and must mention the license number and contact information of the doctor.
Also, the doctor must have a clinic with verifiable physical address. Most online physicians have a PO box but without any verifiable physical address. In other words, do not trust a doctor that has no physical clinic. Online medical card provides medical cannabis evaluations online as well as in-clinic. Some people prefer getting recommendations in a physical clinic and others go for the easier and more hassle-free route of telemedicine. Our doctors are always available to help patients get the care they deserve.
Medical marijuana evaluation is essentially a face-to-face interaction between the patient and the health professional. During the process, the physician evaluates the patient's health and determines whether medical marijuana will help in the treatment of the patient's condition.
Here's how physicians conduct an online medical marijuana evaluation in California:
Get connected with the patient via video call.
Check the patient's medical history and inspect their current medical health condition.
Ask the patients if they have any concerns and if any tries to help them.
Our health professionals understand that some people may feel hesitant discussing their health condition. We make sure that you feel comfortable and share your thoughts and concerns with us without any hesitation. So, rest assured, our doctors are highly experienced. They are only here to help you. We will make sure you get the care and treatment you require.
Yes, you can grow marijuana with after getting medical marijuana evaluations in California. The state allows qualified patients and approved caregivers to cultivate no more than 6 mature and 12 immature marijuana plants. In case, you want to grow more plants for personal use, you need a grower's license.
A grower's license is nothing but a recommendation from a licensed health professional that allows the patient to grow cannabis in a 100 square foot area for personal use. As per state regulations, the grow limit can be extended up to 99 plants provided that the patient's treatment requires that much amount of marijuana. Also, you must check with your county or city rules associated with growing marijuana before you start gardening.
To put things into perspective, the California Medical Marijuana Program also allows a primary caregiver or a qualified patient to cultivate more amounts of marijuana plants than the allotted 6 mature and 12 immature plants with a medical marijuana recommendation. For that, the patient must possess a physician's recommendation stating that the quantity allowed does not meet the patient's needs and the caregiver or patient is allowed to grow an amount of cannabis that is consistent with the patient's requirements.