How to Get a Renewal Online?
---
Getting a renewal is not a hassle anymore. All you have to do is follow a simple process of three steps to get your recommendation renewed within 24 hours.
1. Fill a Form
Select the renewal plan on our website and fill the necessary details in a 10 minute form.
2. Consult a Doctor
Receive the doctor's call and complete your consultation online. It takes another few minutes of your time.
3. Receive Your Renewed Recommendation
If approved, you will receive a PDF of your renewed recommendation on your email on the same day.
Connect With the Right Doctor for a Renewal Online
Get Quick Online Consultations and Same Day Renewals
---
Our team works hard to make sure that you don't have to wait or face inconvenient situations. We make sure that our online consultations are quick and that you get a renewed recommendation in your email by the end of the day.
If your recommendation is nearing its expiry date, reach out to us. Register on our website and apply for a consultation in less that 10 minutes. No appointments necessary. Whether you received your recommendation from us or not, we will help you get a renewal in a simple and convenient manner.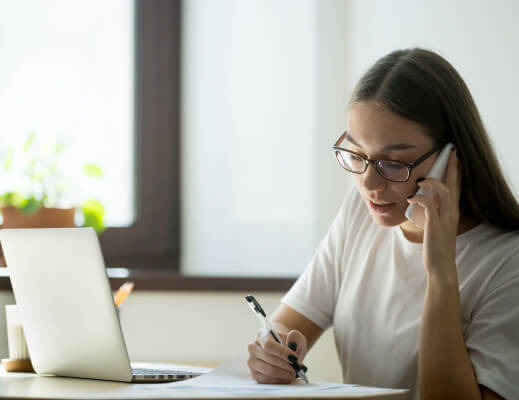 Try the New Way and Get a Medical Marijuana Card Renewal Online
What is The Right Time to Renew Your Medical Marijuana Card?
---
There is no clear answer to what is the right time to renew your medical marijuana card. In some states, you can wait till the last moment, as the process takes only a few minutes. While in others, planning is important.
For instance, in a state like California, all you need to do is visit your medical marijuana doctor and get your card renewed. You can even renew your medical marijuana card online. The process is quite streamlined and easy these days. However, in some states, such as Oklahoma or Maryland, in addition to a doctor's recommendation, you also need to register on government portals and get your application verified. And this may take some time. This time depends on the state you are living in. Hence, it is always a good idea to check the rules in advance and plan your renewal application accordingly.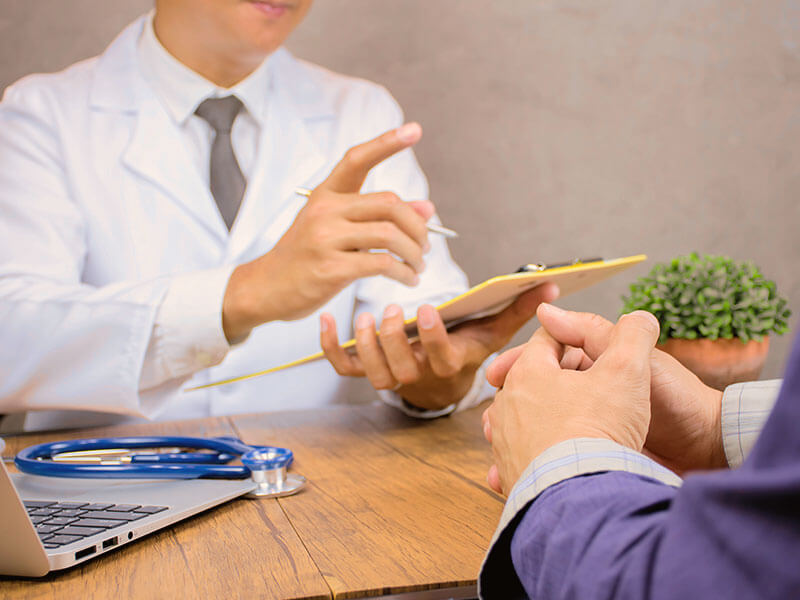 What is a Medical Marijuana Card Renewal?
---
As per the medical marijuana laws of CA, every legal medical marijuana patient must have a recommendation or card that acts as an identification proof for all patients. However, all recommendations provided by a doctor have an expiry date. In the state of CA, the validity of a medical card is 12 months. After the completion of the validity period, you must get a renewal to continue using medical marijuana legally.
Annual renewal of recommendations is also the best way to continue enjoying the exclusive benefits and have a valid card that will be accepted by the authorities all across the state. Failing to get a renewal can attract legal trouble as all counties and authorities deem a medical card older than 12 months as invalid.

Why Get a Medical Marijuana Card Renewal in a Recreational State?
---
When living in a recreational state, having a valid medical marijuana card can be very advantageous for you. Here are some of the benefits of having a valid medical card in a recreational state:
Better Price
By possessing a medical marijuana card, you can save a lot on taxes and other fees. Being a medical patient, you need a constant supply of the herb, which can be hard on your pocket. A marijuana card can help you save up to 25 to 40 percent as compared to recreational users.
Higher Buying and Possession Limits
In most recreational states, marijuana laws allow a medicinal user to buy and possess more marijuana than a recreational user. For instance, in California, a medical user can possess up to 8 ounces of marijuana legally. On the other hand, as a recreational user, one can have a maximum of only one ounce at any given moment.
Better Quality
Any product that comes to a dispensary for medicinal purposes goes through a rigorous quality check process ensuring no compromise. Hence, having a medical marijuana card in hand gives you access to another high-quality section that houses the best of the best buds.
Access to More Products
With a medical marijuana card, you may buy products not accessible to recreational consumers. A medicinal user may also be able to access the marijuana products with higher levels of THC, as they may need them to manage an ailment.
Lower Age Limits
Recreational users can use marijuana only if they are 21 years or above. However, given the medicinal benefits of the herb, you may apply for a medical marijuana card as soon as you turn 18. A minor can also apply for a card only with a proper caregiver.
Easier Travel
Medical marijuana is illegal at the federal level which is why traveling with cannabis is a federal offence. However, with a medical card, you get the leverage to travel risk free with the herb provided you follow a few conditions.
Connect With the State's Best Doctors Online
---
Whether you need a renewal or a new recommendation altogether, consult a certified professional at home to get what you need.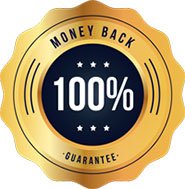 You Are Covered By Our Money Back Guarantee
If your medical marijuana recommendation issued by Online Medical Card is not accepted by the state, simply call us at (888) 988-8420 or email us at [email protected] to obtain a full refund.
Please Note: Refund will not be initiated if the request is placed after the consultation and doctor's approval.
You can verify our doctor's license at the Medical Board of California's website here: www.breeze.ca.gov
License: 3728, G55156
Why Should You Renew Your Medical Marijuana Card?
---
Getting a cannabis card renewal has more to it than just giving you the legal right to continue your medical marijuana treatment. There are several benefits associated with renewing your medical marijuana card. Here are a few.
Extended Access to Legal Marijuana
A person possesses a medical marijuana card to manage an ailment. However, a medical marijuana card always comes with an expiry date. Having said that, the expiration of your card means a break in your treatment and medication, which isn't something you would want as a patient. A medical marijuana card renewal gives you an extension on your marijuana use expiry and you can continue using it medically without any trouble.
Hassle-Free Process
Most people prefer renewing their medical marijuana card over getting a new one because the renewal process is a lot simpler. All you need to do is contact your doctor and ask for a renewal. If you are going back to your previous card provider, they already have your medical and payment details. Hence, you won't have to go through all the trouble of giving out previous records or other details.
Lower Cost as Compared to Getting a New Card
Medical marijuana renewals cost you a lot less when compared to a new recommendation. Generally, the price of a renewal is 20 to 30 percent less than a new doctor's evaluation. Hence, if your budget is a bit tight, a medical marijuana card renewal makes perfect sense. The costs of a medical marijuana card or a renewal varies from state to state.
Easier Marijuana Evaluations
Whether you are applying for a new medical marijuana recommendation or a medical marijuana card renewal, you need to go through a 420 evaluation process. However, in the case of renewal, the evaluation process is a lot easier. Your doctor already knows that you have a qualifying medical condition. Hence, you can get your card renewed in no time and can continue using marijuana without any restrictions.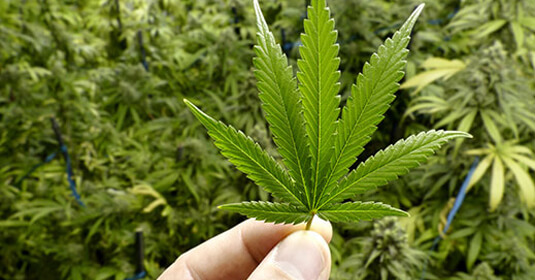 Why Choose Us for Your Medical Marijuana Renewals?
---
Looking for a good place to renew your medical marijuana? You can trust Online Medical Card. With us, you can renew your medical marijuana card online in the most convenient manner. All you need to do is register with us, we'll take care of the rest.
Quick process
With us, you can get your medical marijuana card renewal in just a few minutes. Once you register with us, our doctors contact you for your evaluations, which take only 15 minutes. Once you're approved, get your recommendation via email instantly.
HIPAA-Compliant Platform
The privacy of your data is one of our utmost priorities. Hence, our experts contact you via a HIPAA-compliant platform, which ensures the safety of all your data. You can consult our doctors with a free mind.
Experienced Doctors
We house a team of the most experienced healthcare professionals. All our doctors are licensed by the board to help you with your medical marijuana needs and are working for years in this area.
Money-Back Guarantee
Didn't get your renewal due to some issue? Don't worry. We offer a 100 percent money-back guarantee to all our patients in case they do not qualify for any reason.
What Documents do You Need to Renew Your Medical Marijuana Card Online?
---
The documents you need to renew your medical marijuana card include your previous recommendation, a valid state ID, and proof of residency (if you have changed your address). Along with these, your current medical records can also make the process quicker and smoother.
Some of the documents accepted while renewing your MMJ card include:
A Californian driver's license or any other state-issued ID.
A valid passport with proof of residency, such as rent agreement, utility bill, voter registration of the state, etc.)
Military ID with proof of residency.
Any other out of state ID with proof of residency in California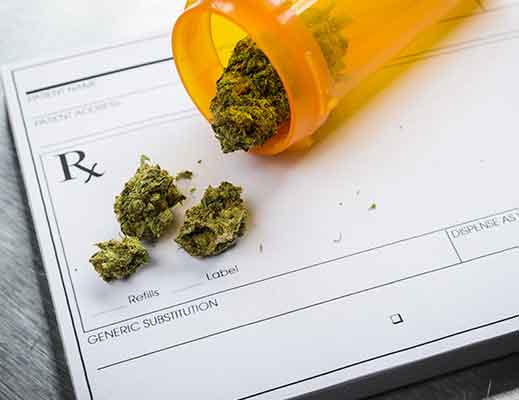 How Long is a Medical Marijuana Card Valid?
---
In California, a medical marijuana card is valid only for a year. To keep using the herb without any problems, you need to renew it within this time. In other states, though, this time may be different.
If you think marijuana can help you manage your ailment, you may apply for a medical marijuana card to use the herb legally. However, it's important to note that, though marijuana may help you manage your condition, in some cases, you may need to use it for a long time which is only possible if you renew your marijuana card from time to time. Hence, if you have a medical marijuana card, our doctors suggest you check its expiry date from time to time and plan the renewal in advance.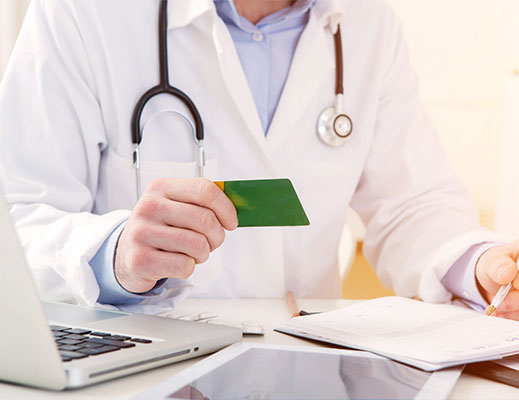 FAQ
Frequently Asked Questions
---
Here is a list of some of the most frequently asked questions about online medical marijuana card renewals and our services in general.
Yes, a doctor can reject your medical marijuana renewal application. The major reasons for the rejection include:
You are not living in the state anymore.
You no longer have the condition.
Submission of improper documents.
Filling out the wrong information in the application.
Rejections on medical marijuana renewals are not really common, however, they do happen. Hence, our medical marijuana doctors recommend you make sure everything is up to the mark before you apply for the renewal. Keep in mind that though a change in address is acceptable, if you are not living in California anymore, you cannot renew your medical marijuana card in the state. Having proof of residency is a non-negotiable criterion to renew your medical marijuana card. Similarly, you still need to have a qualifying condition. Having a qualifying condition a year ago doesn't mean you still have it. During your evaluations, your doctor checks if you have the ailment still. And if found otherwise, your application may be rejected. You also need to fill your application carefully and make sure you submit the right documents.
As per the laws in California, the following conditions can give you access to use medical marijuana in the state legally.
Anorexia
Glaucoma
Chronic Pain
Arthritis
AIDS
Cachexia
Cancer
Nausea
Seizures
Migraine
Multiple Spasms
Any other symptoms that may harm the patient's physical or mental health or limit a person's ability to conduct any significant life functions as described by the ADA (Americans with Disability Act), 1990.
Contact our doctors if you are suffering from any of the above conditions and we'll help you find the right marijuana treatment.
Rejections on Medical marijuana renewal applications are rare. However, if, unfortunately, you have been rejected, here are a few things you may do:
Understand the reason for the rejection.
Plan before you re-apply.
Apply for another qualifying condition.
Change your doctor.
Understand The Reason
In some cases, the reason for rejection of your renewal application may be evident, but not always. In many cases, you need to dig deeper to understand what led to rejection. Try figuring it out. Try to remember what may have gone wrong. Only if you have a clear reason, you can work on it.
Plan Before Re-applying
Once you have the reason, make sure you plan and work on your mistake before you apply again. Familiarize yourself with the laws of the state and be in line with them while re-applying.
Apply For Another Condition
Don't have the qualifying condition anymore? Try applying for another condition. Patients may have multiple qualifying conditions. However, they get a medical marijuana card for one specific condition (primary). If you no longer suffer from your primary ailment, applying for a secondary might be an option. In that case, though, you'll need to apply fresh, as your current marijuana card is for some other condition.
Switch Doctors
If you think you stand up on all criteria and still your application is getting rejected, it might be your doctor at the fault. Switching your doctor, in that case, is the sole way out. Contact us to get your medical marijuana card renewed from the best doctors in California.
The cases of fake medical marijuana recommendations are on a rise. Amid this, it's essential to learn how you may bust any such scam.
Here is how to identify a fake medical marijuana recommendation:
It's not on the letterhead of the doctor.
It doesn't have an issuance or expiration date.
It doesn't have the address of the clinic.
The doctor's name and license number is not on the recommendation.
There is no stamp or signatures on the recommendation.
A genuine medical marijuana recommendation will always have an issuance and expiry date; doctor's name and license number; doctor's address; and their stamp and signature. Also, it must be written on their letterhead. If you find any of the above things missing, it's time to turn your back to them and look for another doctor.
Renewing your marijuana card is extremely easy. You have a condition for which you already are using marijuana. So, you can simply go to your previous doctor and ask for the renewal. You'll get it without any issues. However, if you are not happy with the services of your service provider, you may always look for another physician that matches your expectations.
A word of advice, though, here would be to stay careful. Medical marijuana was legalized in the year 1996 in the state of California. But even after so many long years, the marijuana world is clouded with the instances of sketchy medical marijuana letters and pre-approved card services. With the advent of online card services, these instances have even risen in recent years, which is a matter of grave concern. With these cases becoming more and more prominent, learning how to differentiate fake marijuana doctors from real ones has become extremely important. And we've made it easier for it.
Here's How to Find a Good Doctor for Medical Marijuana Renewals
Check for online reviews.
Ask other patients about their experience with the doctor.
Make sure you are talking to a real person if applying online.
Talk only to the doctor and not any assistant.
Make sure they examine you thoroughly.
While searching for a good marijuana doctor, it's important that you do thorough research beforehand. A good doctor means you would be able to continue using marijuana without any inconvenience. They also help you with any of your queries related to the herb. On the other hand, going to an unreliable doctor may lead you to a lot of issues. You may even land with a fake recommendation if you are not careful. Hence, Online Medical Card suggest you do not fall for a low price or pre-approved recommendation traps, and always choose your marijuana doctor only after doing in-depth research.