Get Your Medical Marijuana Card by a 420 Doctor in Virginia
---
To access medical marijuana in the state of Virginia, what you need is a medical marijuana card. It is still illegal to use marijuana for recreational purposes in Virginia. Even medical marijuana was legalized in Virginia in 2020. The laws in Virginia are very stringent. It is tough to access cannabis. In certain cases even with a medical marijuana card.
But for the most part, a medical marijuana card is a necessity if you want to use cannabis for medical purposes. Another aspect to remember is that cannabis flower is illegal in that state all you can buy is cannabis oil.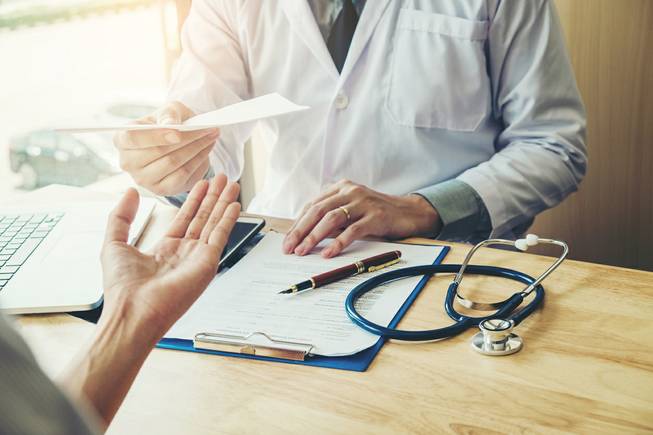 Get A Medical Marijuana Card From A Virginia Licensed Physician
---
Get Your Medical Marijuana Card
How to Get a Medical Marijuana Card in Virginia?
---
Virginia has a very strict medical marijuana program. So, you have to ensure that you are careful when you apply for a medical marijuana card on the Virginia Department of Health Professions (DHP) Initial Applications site.
1. Pre-Qualification
You begin by registering on our HIPAA compliant platform and filling out a basic pre-qualification form.
2. 420 Evaluation
You then move onto having a face-to-face consultation with a medical marijuana doctor who decides if or not you require an MMJ card
3. Receive Your Recommendation
That's it! Once your evaluation is done, you receive your medical marijuana recommendation later on the same day.
How to Become a Medical Marijuana Patient In Virginia
---
To become a medical patient in Virginia the first step is to get a medical marijuana recommendation from us. We connect you with a medical marijuana doctor, who conducts your 420 evaluation. Once the doctor decides that you have a qualifying condition, they will write you a recommendation.
In Virginia, all applications are made to the Virginia Department of Health Professions (DHP) Initial Applications site. Apart from the recommendation, you also need to submit an ID that proves that you are a resident of the state of Virginia as well as your age. Once your application is approved, your name will be added to the patient registry and you will receive your Virginia Medical Marijuana Identification Card.
You are Covered By Our Money Back Guarantee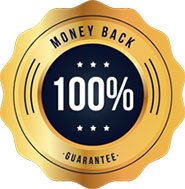 In case you fail to qualify for a medical marijuana card, we offer a full refund. Essentially, if you are not approved, you won't be charged. If for any reason you are not completely satisfied with your purchase, simply call us at (888) 988-8420 or email us at [email protected] to obtain a full refund.

Qualifying Conditions in Virginia
---
Conditions that are applicable for a medical marijuana card in Virginia include:
Alzheimer's Disease
ALS
Anxiety
Autism
Cachexia and wasting syndrome
Cancer
Crohn's Disease
Chronic Pain
Epilepsy and other seizure disorders
Fibromyalgia
Glaucoma
Hepatitis C
Huntington's Disease
Inflammatory Bowel Disease (IBD)
Multiple Sclerosis (MS)
Parkinson's Disease
Post-Traumatic Stress Disorder (PTSD)
Sickle Cell Anemia
Tourette Syndrome
Benefits of a Medical Marijuana Card In Virginia
---
A medical marijuana card can go a long way in helping you manage your medical condition. It's also one way to enjoy the privileges that come along with being a registered medical marijuana patient in the state of Virginia. Here are a few of them:
Access Cannabis
Virginia is a medical-only state, so without a medical marijuana card you cannot access medical cannabis in the state
Access Dispensaries
All your medication should come from a licensed dispensary that only allows patients with a legit medical marijuana card to make a purchase.
Caregivers
If you want someone to collect medication on your behalf, then you need to get a medical marijuana card. They can purchase and administer medication on your behalf.
Legal Protection
With a medical marijuana card , you are legally allowed to possess, transport, and consume medical marijuana products in Virginia
Reciprocity
Even though Virginia does not practice medical marijuana reciprocity, there are plenty of other states that do accept a Medical marijuana card from Virginia.
Better Health
Medical marijuana's medical potential often surpasses that of modern medicine. If other treatments haven't worked for you, use your medical card to buy the herb which may be the much-needed solution for you.
Frequently Asked Questions
---
We understand that you may have many questions and doubts about online medical marijuana card services. So, we have answered some of the most frequently asked questions to give you some clarity.
A Virginia medical marijuana card is valid for a year. After which you will need to go and get a renewal from a qualified medical marijuana card.
To find a certified medical marijuana doctor in Virginia, you just need to visit our safe HIPAA-compliant telemedicine platform.
No, you are not allowed to grow cannabis at home with a medical marijuana card in Virginia. Only pharmaceutical processors are allowed to grow cannabis.
To get a medical marijuana card in Virginia, you need to follow the given steps:
You start by registering an account with the Virginia Department of Health Professions (DHP) Initial Applications site.
Once that's done you need to select Registered Patient for Cannabis Oil to begin the application process.
Your application requires you to submit an Id that shows proof of age, residency, and a recommendation from a doctor.
Once through you will get your recommendation in about two weeks.
Consumption of flowers is prohibited throughout the state. All you can do is buy cannabis oil to medicate yourself. Other forms available include capsules, patches, and lozenges. The only catch is that you are not allowed to purchase from anywhere but the 5 registered dispensaries in the state.