A Simple Online Process
How to Get a Pennsylvania Medical Marijuana Card?
---
Step one is to register with the Pennsylvania medical marijuana program. The medical marijuana registry is the issuing authority that gives out PA medical marijuana cards.
Step two is to apply for a medical marijuana recommendation which is needed to complete your application in the registry.
Here's how you can apply for a Pennsylvania MMJ recommendation:
1. Pre-Qualification
Register on our HIPAA compliant platform and fill in a patient questionnaire.
2. 420 Evaluation
Have a face to face online consultation with a licensed physician.
3. Receive Your Recommendation
Once the doctor approves your application, you will receive your recommendation by email with 24 hours.
Get Evaluated Now to Receive Your PA Medical Marijuana Card
---
Access Medical Marijuana in Pennsylvania Using Online Medical Card
---
In the state of Pennsylvania, only recommended use of medical marijuana is acceptable by law. This requires a licensed doctor's evaluation and a state-issued medical marijuana card.
Online Medical Card helps you complete this process by connecting patients like you with top state doctors without unnecessary waste of time, money or effort. With our help you get:
Online consultation with the best PA marijuana doctors.
Digital copy of your doctor's recommendation.
24×7 customer service.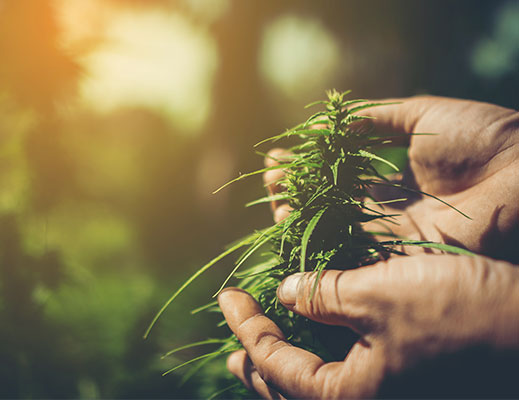 Process of Becoming a Pennsylvania Medical Marijuana Patient
---
Medical cannabis was legalized in the state of Pennsylvania back in April, 2016. Ever since then, medical use of cannabis within the purview of the state medical marijuana program has been legal for the citizens. But there are a few requirements that must be fulfilled in order to become a Pennsylvania Medical Marijuana Patient.
You must be a resident of the state.
You must be 18 years of older.
You must have one of the qualifying medical conditions.
If all the points apply to you, go ahead and register with the state medical marijuana program. Create your patient profile and receive your patient ID to fill in the application.
Next, get a doctor's recommendation from Online Medical Card and complete your application at the Pennsylvania Department of Health Website. Once approved, it can take around 21 days for the card to arrive.

Qualifying Conditions in Pennsylvania
---
The law only allows people with certain conditions to get a medical marijuana card:
Amyotrophic lateral sclerosis/Lou Gehrig's disease
Anxiety disorders
Autism
Cancer, including remission therapy
Crohn's disease
Damage to the nervous tissue of the spinal cord with an objective neurological indication of intractable spasticity
Epilepsy
Huntington's disease
Inflammatory bowel disease (IBD)
Multiple sclerosis
Neurodegenerative diseases
Neuropathies
Opioid use disorder for which conventional therapeutic interventions are contraindicated or ineffective, or for which adjunctive therapy is indicated in combination with primary therapeutic interventions
Post-traumatic stress disorder (PTSD)
Severe, intractable or chronic pain of neuropathic origin or severe chronic or intractable pain in which conventional therapeutic intervention and opiate therapy is contraindicated or ineffective
Sickle cell anemia
Neurodegenerative diseases
Terminal illness
Besides having one of the above mentioned medical conditions, a patient must be of legal age (18 years or older) and a resident of the state. All minor patients must have a registered caregiver who is 21 years of age or older.
Benefits of a Pennsylvania Medical Marijuana Card
---
A Pennsylvania medical marijuana card offers countless privileges other than giving you access to the herb in the state. Here's an introduction to a few benefits of a Pennsylvania medical card:
Access Cannabis
Since recreational use of cannabis is illegal in Pennsylvania, you must have a medical marijuana card issued by certified physician to access cannabis in the state.
Access Dispensaries
Gain easy access to all medical dispensaries in the state and buy the medication you need as per your requirements without legal problems.
Safe Products
With a medical card, you can rest assured that you will always have access to cannabis products that are lab tested for safety and quality.
Legal Protection
Exercise your legal right to buy, possess, use or consume medical cannabis products in the state without legal inquiries.
Reciprocity
Pennsylvania does not practice medical marijuana reciprocity, but other states such as Massachusetts and Rhode Island accept a Pennsylvania Medical marijuana card.
Better Health
If you haven't found a health solution in modern medicine, try medical cannabis and manage your health in a better and natural way.
FAQ
Frequently Asked Questions
---
Find answers to the most commonly asked questions about getting a Pennsylvania medical marijuana card online.
A medical marijuana recommendation is one that is provided by a certified physician. The validity of a doctor's recommendation is generally for a period of 12 months since the date of issuance. It is advised to get an annual renewal if you wish to continue using medical marijuana in the state legally. As for a medical marijuana card, every patient receives an email 30 days prior to the expiration date mentioned on the card to remind the cardholder to get a renewal.
When applying for a medical marijuana card online, it is very important to identify the legitimacy of the service. Here's how to ensure that a doctor is legit:
Ask for the license number and if the doctor refuses to give you the details, take it as a red flag.
Verify the license number on the state government's website.
Make sure that you talk to a real doctor during a consultation.
The doctor or clinic must have a verified address (no P.O. box allowed).
The online clinic must be HIPAA compliant.
Getting a renewal online is just as simple and easy as getting a new recommendation. Begin by checking the date of expiry on the card. Make sure to contact us 30 days prior to your expiry date and follow these steps.
Select the renewal plan on the website.
Fill the form and check your details.
Complete your online consultation.
Receive your renewed recommendation by email on the same day.
Even if you got your recommendation from a different clinic or doctor, you can apply for a renewal with us.
Yes, online medical clinics are legit. They work as per the legal laws of the state and have the authority to provide medical marijuana recommendations in Pennsylvania.
All online clinics and doctors also work from a physical location with a proper clinic and also provide walk-in consultations. Telemedicine is just a more convenient and safe way to connect with those who need remote services due to need or preference.
Many scammers hide behind the claims of providing online medical marijuana recommendations. To avoid falling into such traps, look for the following in an online clinic:
It should be HIPAA compliant.
It must have a verified physical location with established history.
The online clinic should have a BBB A+ rating.
It must have a 24×7 customer service.
A certified doctor will decide the amount of dosage you need and your 20 day supply as per the requirements of your medical condition. However, you can only use a certain type of cannabis products in the state.
Pennsylvania laws do not allow smokable forms of marijuana for medical use. A qualified patient can only use topicals like lotions and ointments, ingestible forms such as pills and tinctures and other forms that can be vaporized or nebulized.
No, you cannot cultivate cannabis for medical or recreational purposes in Pennsylvania.