How to Get a PA Medical Marijuana Card
---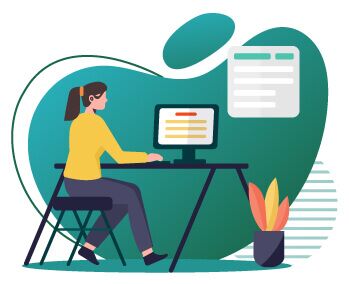 1

Register with the Official Pennsylvania Medical Marijuana Program

Start by registering with the state medical marijuana registry. You will need the patient ID number to begin your consultation.

You don't need to schedule an appointment. Just fill out a simple patient questionnaire on our website and pay the doctor's consultation fee. Your medical details will be evaluated by a professional doctor to determine if cannabis is a good option for your health concern.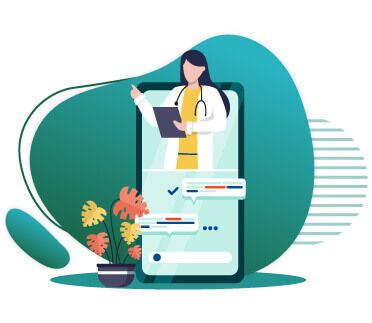 2

Register With Us & Speak to a Doctor

The evaluation process takes place through a video or phone call. If you qualify as per the requirements of the state, the doctor will approve your application and write you a recommendation. This will be submitted directly to the state website.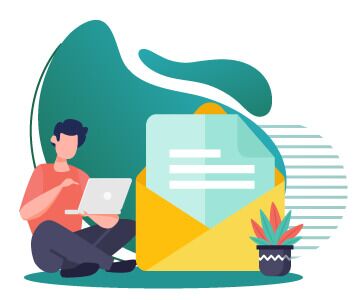 3

Receive Your Medical Marijuana Card

You need to log onto the PA state website to complete your application. The cost is $50 but if you are participating in Medicaid, PACE/PACENET, CHIP, SNAP or WIC, your fee might be reduced to $25.

Once approved by the state, you will receive your Medical Marijuana Card (valid for 1 year) in the mail within 2-5 days.

Please Note: A medical marijuana card is issued to you by the state and not by Online Medical Card. The state fee is paid to the state and is separate from your doctor's consultation fee. Online Medical Card collects your doctor's consultation fee only.

To save time, find answers to all your queries related to Pennsylvania Medical Marijuana Program here.
PA Medical Marijuana Card Renewal
---
A medical weed card renewal requires a new consultation online with a doctor, who can determine if continuing to take THC products is recommended for your health concerns.
Benefits of a Medical Marijuana Card in Pennsylvania
---
Access Cannabis
Since recreational use of cannabis is illegal in Pennsylvania, you must have a medical marijuana card issued by certified physician to access cannabis in the state
Access Dispensaries
Gain easy access to all medical dispensaries in the state and buy the medication you need as per your requirements without legal problems.
Safe Products
With a medical weed card, you can rest assured that you will always have access to cannabis products that are lab tested for safety and quality.
Legal Protection
Exercise your legal right to buy, possess, use or consume medical cannabis products in the state without legal inquiries.
Reciprocity
Pennsylvania does not practice medical marijuana reciprocity, but other states such as Massachusetts and Rhode Island accept a PA Medical Marijuana Card.
Better Health
If you haven't found a health solution in modern medicine, try medical cannabis and manage your health in a better and natural way.
Relieved to finally get my recommendation. It was quick and easy like they said. Minimum wait time and very responsive customer service.

Elijah Mayer
15 Sep 2021

Fast and quick approval. I was able to go through the process at work without any hassle. Highly recommend it.
Oliver
3 Oct 2021

They really saved me. I live in a very remote location and visiting a clinic wasn't an option. The online process is definitely more convenient for people like me.

Noel K
10 Nov 2021

Happy with the service. The doctor was very helpful and patient. Stayed online until all of my doubts were clear. Highly recommend it!

H. Garcia
30 Nov 2021

Not Sure How to Begin?
---
Here's a video guide to help you understand the process better.
About Medical Cannabis in PA
---
The state of Pennsylvania legalized recommended medical use of cannabis in the state back in 2016. After the law was passed, a proper medical marijuana program was established to oversee the use and sale of medical cannabis. While several attempts have been made towards legalization of recreational marijuana too, the idea is not accepted yet.
Until then, as per the provisions of Pennsylvania medical marijuana laws, every patient requires a licensed doctor's evaluation and a state-issued medical marijuana card in order to begin cannabis use.
Online Medical Card helps you complete this process by connecting patients like you with top state doctors without unnecessary waste of time, money or effort. With our help you get:
Online consultation with the best PA marijuana doctors.
Digital copy of your doctor's recommendation.
24×7 customer service.
Qualifying Conditions in Pennsylvania
The law only allows people with certain conditions to get a medical weed card:
Amyotrophic lateral sclerosis/Lou Gehrig's disease
Damage to the nervous tissue of the spinal cord with an objective neurological indication of intractable spasticity
Inflammatory bowel disease (IBD)
Neuropathies
Opioid use disorder for which conventional therapeutic interventions are contraindicated or ineffective, or for which adjunctive therapy is indicated in combination with primary therapeutic interventions
Severe, intractable, or chronic pain of neuropathic origin or severe chronic or intractable pain in which conventional therapeutic intervention and opiate therapy is contraindicated or ineffective
Sickle cell anemia
Neurodegenerative diseases
Terminal illness
Besides having one of the above mentioned medical conditions, a patient must be of legal age (18 years or older) and a resident of the state. All minor patients must have a registered caregiver who is 21 years of age or older.
Process of Becoming a Pennsylvania Medical Marijuana Patient
Medical cannabis was legalized in the state of Pennsylvania back in April, 2016. Ever since then, medical use of cannabis within the purview of the state medical marijuana program has been legal for the citizens. But there are a few requirements that must be fulfilled in order to become a Pennsylvania Medical Marijuana Patient.
You must be a resident of the state.
You must be 18 years of older.
You must have one of the qualifying medical conditions.
If all the points apply to you, go ahead and register with the state medical marijuana program. Create your patient profile and receive your patient ID to fill in the application.
Next, get a doctor's recommendation from Online Medical Card and complete your application at the Pennsylvania Department of Health Website. Once approved, it can take around 21 days for the card to arrive.
Process of Becoming a Caregiver in PA
Adults and minors are eligible to have a caregiver in PA. However, it is compulsory for all minors to have a registered caregiver. But, in order to become a primary caregiver of an adult or a minor in PA, you must fulfill the following requirements:
Must be a resident of the state.
Must have a valid driver's license and ID.
Must be 21 years or older.
Must not be convicted of any criminal offense within the last five years.
Must be a parent, legal guardian or spouse of the patient or fill the 'authorization to designate a third party caregiver' form to become a patient's legal caregiver.
Must not be a caregiver to more than 5 patients.
You can fill the application process to become a legal caregiver online by registering or logging in here.
Frequently Asked Questions
---
Find answers to the most commonly asked questions about getting a Pennsylvania medical 420 card.
A PA medical cannabis card is valid for 1 year. Every patient receives an email 30 days prior to the expiration date mentioned on the card to remind the cardholder to get a renewal.
A medical marijuana recommendation is one that is provided by a certified physician. The validity of a doctor's recommendation is generally for a period of 12 months since the date of issuance. It is advised to get an annual renewal if you wish to continue using medical marijuana in the state legally.
When applying for a medical cannabis card online, it is very important to identify the legitimacy of the service. Here's how to ensure that a doctor is legit:
Ask for the license number and if the doctor refuses to give you the details, take it as a red flag.
Verify the license number on the state government's website.
Make sure that you talk to a real doctor during a consultation.
The doctor or clinic must have a verified address (no P.O. box allowed).
The online clinic must be HIPAA compliant.
Getting a renewal online is just as simple and easy as getting a new recommendation. Begin by checking the date of expiry on the card. Make sure to contact us 30 days prior to your expiry date.
You can renew your Pennsylvania Weed card by following these steps.
Select the renewal plan on the website.
Fill the form and check your details.
Complete your online consultation.
Receive your renewed recommendation by email on the same day.
Even if you got your recommendation from a different clinic or doctor, you can apply for a renewal with us.
Yes, online medical clinics are legit. They work as per the legal laws of the state and have the authority to provide medical marijuana recommendations in Pennsylvania.
All online clinics and doctors also work from a physical location with a proper clinic and also provide walk-in consultations. Telemedicine is just a more convenient and safe way to connect with those who need remote services due to need or preference.
Many scammers hide behind the claims of providing online medical marijuana recommendations. To avoid falling into such traps, look for the following in an online clinic:
It should be HIPAA compliant.
It must have a verified physical location with an established history.
The online clinic should have a BBB A+ rating.
It must have a 24×7 customer service.
A certified doctor will decide the amount of dosage you need and your 20 day supply as per the requirements of your medical condition. However, you can only use a certain type of cannabis product in the state.
Pennsylvania laws do not allow smokable forms of marijuana for medical use. A qualified patient can only use topicals like lotions and ointments, ingestible forms such as pills and tinctures and other forms that can be vaporized or nebulized.
No, you cannot cultivate cannabis for medical or recreational purposes in Pennsylvania.
All medical patients with a valid medical cannabis card can possess no more than a 30-day supply of cannabis at a time.
Yes, you can get a medical weed card for anxiety in PA. The state has approved generalized anxiety disorder as a medical condition eligible for a medical marijuana card back in 2019.
No, you cannot get a medical card for insomnia in PA. It was rejected as a qualifying medical condition by the Pennsylvania Medical Marijuana Advisory Board in the quarterly news conference.
Most insurance companies do not cover medical marijuana within their policies since it is federally illegal. You can always contact your insurance company for more information about the same.
A consultation for a Pennsylvania recommendation costs $200 with Online Medical Card. It covers your evaluation and a doctor's recommendation valid for 1 year.
There are more than 100 legal cannabis dispensaries in Pennsylvania. You can find a dispensary near you online using our search tool.
You need more than just a recommendation to buy cannabis in Pennsylvania. Once you have received your recommendation, you will have to register with the state marijuana program to get your medical 420 card. Once your card is issued, you can use it to buy cannabis from any dispensary.
A consultation with us lasts no more than 20 minutes. Our doctors are always ready for consultation which helps us keep the wait time to the minimum. However, patients are free to carry on with the consultation process if their doubts are not cleared.
If all the medical information provided by you is accurate and your medical condition is one of the medical conditions approved by the state, the doctor will approve your application instantly. In any case, you will learn if you are qualified or not no later than 24 hours.
Our doctors generally approve a patient's application within 24 hours. But, in case you are not approved or not able to connect with a doctor in time, you will be intimated via text message on your provided phone number. You can call in our customer executives and reschedule a consultation or receive a 100% refund.
You can find all the information about Pennsylvania's medical marijuana program on their official website – www.health.pa.gov.
Yes, you can get a $20 medical marijuana card in Pennsylvania once you receive your medical marijuana recommendation.
Places to Visit in Pennsylvania After Receiving Your Medical 420 Card
---
The numbers 420 are synonymous with cannabis. You may have found this page searching for a 420 card in Pennsylvania. Nonetheless, there is a ton to do in this state after acquiring your doctor's recommendation for cannabis. Officially, the Commonwealth of Pennsylvania has a long list of attractions that one can visit after completing the process of applying for a medical marijuana card. This landlocked state is home to multiple museums, quaint valleys, cheerful gardens and pockets of lively urban life. With over 121 state parks and farms along with modern attractions, PA has a place for everyone's preferences. If you are ever visiting a nearby dispensary for a refill, get your friends and family along and navigate through the streets of Pennsylvania.
Philadelphia
Philadelphia is one of the many cities of PA with immense historical significance. The city's main attractions include Independence Hall and Liberty Hall that resound with the voices of the founding fathers of America signing the Declaration of Independence. Moving on, you can visit the infamous Philadelphia Museum of Art which may instill a feeling of familiarity among lovers of the Rocky movie series.
Pittsburgh
Pittsburgh is an industrial hub with an edgy appeal to it. On one hand, there's the Kennywood amusement Park and numerous sports fields and arenas for one's running high on adrenaline. And on the other, you get the sophistication of historic museums like the Carnegie Museum of Natural History and renowned theatres. The scenic restaurants and local breweries all across the city mark the perfect end to a day of sightseeing.
Strasburg
In Lancaster County lies a small town of Strasburg that offers a perfect combination of historic, modern and countryside places. The first noticeable thing about the small town are trains. The Railroad Museum of Pennsylvania displays a collection of more than 100 locomotives. Strasburg is home to multiple world class theatres always bustling with new performances. For those who love to explore cultures and tradition, Strasburg gives you a perfect picture of the Amish lifestyle. From their homes and village life to food, you can try everything.
Harrisburg
The state capital is another city holding historical significance at every corner. You can begin your exploration with the Pennsylvania State capitol that reeks of architectural perfection. The Whitaker Center for Science and the Arts is a dream come true for those who love cinema, arts and science.
Get Evaluated Now to Receive Your Medical Card in PA