How to Register for a Medical Marijuana Card in New York?
---
The laws related to cannabis are quite sterner in New York. So, you will be required to register for a medical marijuana card in New York. In other words, once you receive your medical cannabis recommendation from a state-registered medical health professional, you can visit my.ny.gov . For those who do not have an account create a new account and follow the instructions given on the website. You can start the registration process using the recommendation and required identification proof. Once the registration process is complete, the state authorities will review your application. On approval, you will receive a temporary MMJ patient ID at your email address. You can use the temporary card until the hard copy of the MMJ ID arrives at your permanent resident address through state postal services. You can use the temporary medical cannabis card in New York to avail of marijuana products from state-licensed dispensaries. Your permanent MMJ ID will reach you within 3-10 days in your physical mail. Until then you can use the temporary recommendation and receive the benefits associated with getting a medical marijuana card online.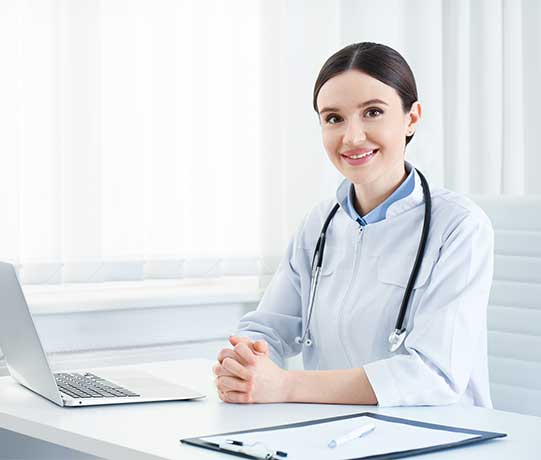 Easy and Quick Way to Get Your New York Medical Marijuana Card Recommendation Online
---
How it Works?
How to Get a Medical Marijuana Card in New York?
---
You can get a New York medical marijuana card through a state-licensed medical health professional. All you need is a good internet connection, a smartphone, tablet, laptop, or a computer to talk to your medical marijuana doctor through a HIPAA compliant telemedicine platform.
1. Fill a Pre-Qualification Form
Begin by filling a confidential form. Your medical information will stay secured in accordance with the HIPAA guidelines. Along with the medical information also submit proof of identity in the form of a state-issued ID card or driver's license.
2. Talk to a Health Physician
Soon after submission, you will meet a health physician via video call. The medical health professional will analyze your medical condition and ask you questions regarding your health to see whether you qualify for the New york MMJ program or not.
3. Receive Recommendation
On qualification, receive a PDF copy of your medical cannabis card and download it from the comfort of your home. You can use the doctor's approved recommendation to further get yourself registered under the New York state medical marijuana program.

This Is What Your New York Medical Marijuana Evaluation Includes
---
Online Medical Card makes it easy for you to get evaluations from licensed physicians from the comforts of your home. Here is why you should get medical marijuana evaluation from Online Medical Clinic.
The process of getting a cannabis card online through telemedicine is very simple and easy. You get your MMJ card in less than 15 minutes. All you need is your smartphone and a good internet connection. On approval, you will receive a PDF copy of the recommendation at your email address instantly.
The telemedicine platform for patients works in accordance with the HIPAA guidelines. This means the patient's medical information will remain secure on the HIPAA database. The information is not revealed unless the patient gives consent.
The digital payment methods are completely secure. A patient can provide financial details without having to worry about possible fraud. The payments are accepted through VISA and Mastercards. More vitally, the patients only pay for the evaluation, if approved.
The provision of online chat services allows our patients to connect with technical support and ask any questions they have. The support system is available 24 hours for patients who have doubts regarding medical cannabis usage.
Ever Wondered What You Need to Qualify for a Medical Marijuana Card?
---
To get a medical marijuana card online in New York you must be 18 and above. The only exception, in this case, is minors who have a severely debilitating condition. They can designate a caregiver and register themselves under the New York Medical Marijuana Program. Furthermore, a patient must be a legal New York resident. In other words, you must have residency proof and the doctor providing recommendation must reside in the same region as you. You must submit these documents with your application to proceed with the process of online evaluation. Also, as long as you have one of the state qualifying conditions and a state-registered medical practitioner writes a cannabis recommendation for you, you can register for the New York medical cannabis program.
You are Covered By Our Money Back Guarantee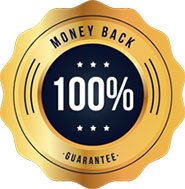 In case you fail to qualify for a medical marijuana card, we offer a full refund. Essentially, if you are not approved, you won't be charged. If for any reason you are not completely satisfied with your purchase, simply call us at (888) 988-8420 or email us at [email protected] to obtain a full refund.

Know Your New York Cannabis Laws
---
Gov. Cuomo signed AB 7060 (amendment to the Compassionate Care Act) in November 2015 which allowed medical cannabis use to patients with severely debilitating medical conditions. The full opening of the registered organization took place in 2016 and the first medical cannabis dispensary was opened in January 2016. The same year, the DOH started adding qualified conditions with chronic pain making it to the state list. The DOH also updated the regulations and allowed certified nurse practitioners to provide recommendations to qualifying patients. Besides this, registered and licensed organizations were also allowed to sell wholesale cannabis products to different organizations to prevent a decrease in overall supply. While these changes took place in 2016, the year 2017 brought about significant changes. For example, the DOH began to allow the sale of different forms of cannabis products. These products were also allowed to be legally consumed and possessed by medical marijuana patients in New York. Although these laws are not as lax as the laws in California or Colorado, the laws protect patients from speaking legally to a dispensary representative. Similarly, the caregivers can also directly speak to the doctors and dispensary owners on behalf of the patient.
Benefits of Getting a MMJ Card in New York
---
Unlike other states, the requirement of a medical marijuana card in New York is essential and mandatory because recreational marijuana is still illegal in New York. While the benefits associated with an MMJ card are limited to registered patients, the patient can also purchase marijuana legally with the help of an MMJ card.
Age Restriction
Even though recreational cannabis is still illegal in New York, registered patients aged 18 and above can avail of medical cannabis from state-licensed dispensaries. Anyone under the age of 18 must have a qualifying condition and a designated caregiver to access and consume cannabis.
Possession Limits
The state authorities have decriminalized cannabis partially. This means that individuals can possess up to 2 ounces of medical marijuana. The total amount of cannabis dispensed must not exceed more than a three-day supply.
Purchase Legal Cannabis
A registered patient recommendation must include the product information such as brand name, administration method, limitations, and a recommended dose (if required). A patient can consume cannabis in the form of capsules, tablets, lozenges, oils, topicals, and transdermal patches.
A Simple Solution for Your Therapeutic Needs
---
Do not worry about how cannabis works for your medical condition because we have a team of qualified health physicians who can help you learn everything about medical marijuana
FAQ
Frequently Asked Questions
---
Find solutions to all your medical marijuana related queries or concerns. In case you are still unable to get the answer you are looking for, our team of licensed health professionals are always available to assist you in every manner possible.
To get a medical marijuana card online in New York a patient must have a severely debilitating medical condition or a life-threatening condition such as cancer, and dangerous forms of epilepsy. Other conditions that qualify for medical cannabis use in New York include:
HIV/AIDS
Amyotrophic Lateral Sclerosis (ALS)
Parkinson's' Disease
Multiple Sclerosis
Inflammatory Bowel Disease
Huntington's Disease
Post Traumatic Stress Disorder (PTSD)
Neuropathy
Spinal Cord Injury with Spasticity
Wasting Syndrome
Cachexia
Severe Nausea
Seizures
Persistent Muscle Spasms
Chronic Pain
Additionally, any form of the condition that severely affects the ability of an individual to carry out day-to-day activities also qualifies for medical marijuana use. If you have any of the above-mentioned medical conditions or else if you're looking for an alternative to opioids, you can get a medical marijuana card.
To become a registered caregiver in New York you have to keep the following things in mind. First and foremost, under the New York cannabis laws, a designated caregiver cannot attend to more than 5 certified patients at once. The caregiver must be a resident of New York, aged 21, and does not necessarily have to be the certified practitioner of the patient. A patient registered under the state medical marijuana program is legally allowed to designate up to two caregivers and the caregivers must submit an application along with the patient's form. In order to register as a caregiver, all you have to do is see if the patient is registered with the state cannabis program. If yes, you will first need to designate yourself as a caregiver during the registration process by using the patients' application. While registering, you will be asked to fill a questionnaire/form. Along with the form you also have to submit the state ID proof (driver's license, or a state-issued ID card). Once the process of registration is over, your application will go through the reviewing process. Upon approval, you will be allowed to become a designated caregiver of that patient. As a designated caregiver you can purchase and administer medical cannabis to the patient. You also have to take care of the renewal process as soon as the expiration date nears. Besides medical cannabis care, as a caregiver, you must keep the entire well-being of the patient in mind.
New York state legislators legalized cannabis for medical use in June 2014 under the marijuana legalization law S7923. The law protects patients, caregivers, and medical marijuana-related businesses. It also allows authorized regulatory bodies to issue cannabis licenses to state dispensaries and regulate activities associated with medical marijuana. One of the simplest laws regarding cannabis allows patients to get an MMJ card online in New York from state-registered medical health professionals. The only exception, in this case, is that once the patient receives a recommendation, they must register under the New York MMJ program. In the case of medical health professionals, the law clearly requires them to write a recommendation similar to a prescription. In other words, the doctor has to document the dosage determining the supply of cannabis required for the treatment. They also have to mention the name of the product, the brand, and the medical condition for which the recommendation is being written. The law prohibits smokeable but does not necessarily forbid the patient from purchasing dried flowers. The Department of Health (DOH) also allows medical marijuana dispensaries to sell different forms of cannabis. For instance, capsules, tablets, oils, oral sprays, vape cartridges, oral sprays, and tinctures. Only smokable flowers fall in the forbidden category.
The process of renewing a medical marijuana card in New York is quite similar to the process of new patients' recommendations. You need to get recertified from the medical health professional you got your previous recommendation, or you can find a new health physician to do the needful. Either way, once you receive the recommendation, the process to avail of a renewed ID is very simple. All you have to do is answer a few questions and enter your registration no. The only exception, in this case, is that a medical health professional can write a recommendation for one year or less, provided the doctor feels that a short period recommendation will help alleviate the symptoms of the concerned medical condition.
No, cannabis cultivation is not allowed in New York. Even a patient with a medical cannabis recommendation cannot cultivate marijuana indoors or outdoors. Only organizations with a government-approved license can cultivate, sell, and possess cannabis products in abundance. The legal amount of cannabis possession for registered patients entirely depends upon your medical health professional. In this aspect, New York has very different laws from other states. Doctors are required to write the recommendation in the form of a cannabis prescription containing vital (cannabis product name, brand, dosing guide, administration method) details.
Only medical health practitioners registered under the New York medical marijuana program can provide cannabis recommendations. This means that a practitioner must fulfill the following criteria: The practitioner should be qualified to treat a severely debilitating medical condition as described under the state list. The qualification must include the ability to treat patients with substance use or opioid use disorder. In addition to this, the practitioner must hold a federal Drug Addiction Treatment Act of 2000 waiver. More vitally, any individual in good standing as a physician, practicing medicine in New York, nurse practitioner, and a medical health professional as defined in Article 131 of the NYS Education Law can provide medical cannabis recommendations to patients in New York. Furthermore, if you're looking for a certified, or to be precise, a state registered medical health professional, you will notice that doctors in New York have to apply for a medical marijuana course. In other words, only doctors with the course certification can provide a medical marijuana recommendation in New York. So, as required by the law, the Commissioner approves courses for practitioners who seek to become a registered medical marijuana doctor under the state program. The approved course includes topics related to side effects of marijuana, pharmacology of cannabis, overdose prevention, dosing guide, health risks, route of administration, benefits, dependence, and medical use. This is to say that only doctors who have registered under the state program and taken the approved courses will be able to give a cannabis recommendation to a patient residing in New York.
In order to complete the registration successfully besides creating a new account on the official website, you also have to ensure that you have the following documents intact:
A recommendation from the state-licensed medical health professional
ID number from the state driver's license or state-issued identification card
Information of the designated caregiver and fee card (if applicable)
In the case of fee, the New York Department of Health may charge $50 from the patients and the caregivers separately. This fee is applicable for patients and caregivers residing in New York only.