Please Note: Due to higher than usual medical marijuana card applications, the Maryland Medical Cannabis Commission is prioritizing applications for renewals. For this reason, you may experience some delay in receiving your Maryland medical marijuana card. However, this will not affect the delivery of your Online Medical Card recommendation.
How Does It Work?
How to Talk to a Medical Cannabis Doctor?
---
To get a medical cannabis doctor consultation, you have to follow three simple steps. Through telemedicine, you can easily and quickly get a cannabis recommendation from the comfort of your home. We won't keep you waiting for an appointment, and you will meet our doctor briefly over a video call.
1. Fill a Simple Form
Provide basic medical and personal information. The details in the form will remain secure over the HIPAA database. You will also be required to submit proof of identity, either in the form of a driver's license or a state-issued ID card.
2. Talk to a Medical Cannabis Doctor
We will help you connect with a medical cannabis doctor right after you submit the form. The doctor will talk to you over a video call and determine whether you qualify or not. So, make sure you keep your internet connection strong.
3. Receive Recommendation
Upon qualification, receive your medical cannabis recommendation via email in a PDF format. You can download a copy of the recommendation from the comfort of your home and use it to purchase cannabis from local dispensaries.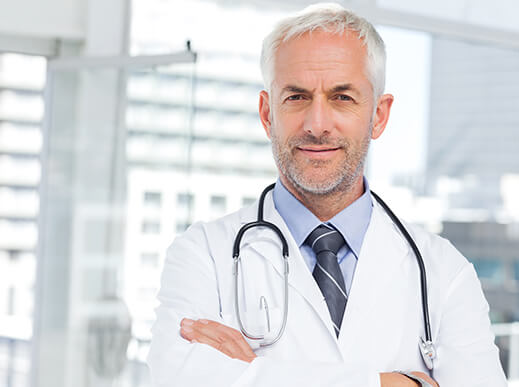 Choose the Best Medical Cannabis Doctor for You
---
A medical cannabis doctor is a state-licensed professional with a specialization in the cannabis field. Most registered doctors have the privilege to provide a cannabis card to qualified patients.
At Online Medical Card, we can help you connect with a highly qualified medical cannabis doctor within your state. All the health physician's in our network operate with complete honesty and care. They understand your priorities and will help you receive evaluations under immense comfort and professionalism.
You can talk to our medical cannabis doctors right away, and our physician will evaluate your condition thoroughly. Also, ask away as many questions you have and find out whether you qualify for medical cannabis use or not.
Why Do You Need Online Cannabis Doctor Evaluation?
---
An online evaluation with a medical cannabis doctor helps patients treat their condition in a comfortable and safe environment. They don't have to wait in line for an appointment or drive all the way to a clinic. In fact, online evaluations are best for patients who cannot visit the clinic due to unavoidable circumstances.
If you get an evaluation from our state-licensed cannabis doctors, it also means that you can access medical cannabis legally in your state. With help of our physician's recommendation, you can also register under the state program and directly use it to get cannabis depending upon the state requirements.
More importantly, you don't just receive a cannabis card after receiving evaluations from a cannabis medical doctor. We make everything easier for our patients by providing quick access to a medical cannabis recommendation. We believe that a simple online solution should be made available to everyone. One of the major reasons why we prioritize the patient's health and safety.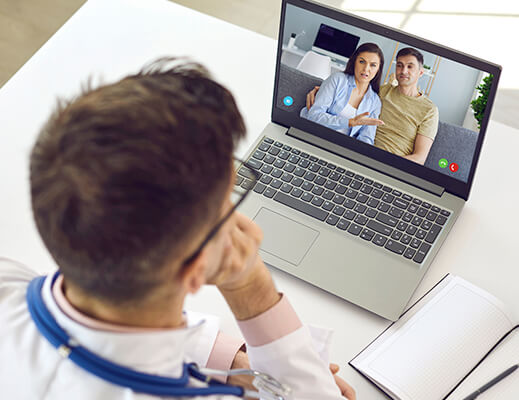 Benefits of Getting Evaluated By a Medical Cannabis Doctor
---
In a state like California, getting a recommendation is not mandatory. However, a cannabis card comes with a wide array of benefits such as higher possession limits, legal protection, easy access to cannabis dispensaries, etc. Those who do not get evaluated by a medical cannabis doctor do not stand eligible to avail of these benefits.
Easy Access
You can easily access cannabis with the help of a medical card, as there are a higher no. of medical cannabis dispensaries than recreational ones functioning in different US states right now. So, this means that after getting evaluated by a medical cannabis doctor, you can get your recommendation and easily access the products you need.
Increased Possession Limits
Possession limits vary from state to state, but each state allows medical cannabis cardholders to possess higher limits of medical cannabis. In California, a patient can possess up to 8 ounces of cannabis, whereas recreational users can possess only up to 1 ounce of cannabis. Clearly, stating that medical cannabis patients have the right to possess higher limits.
Cost-Effective
Medical cannabis expenses are not easy to incur, and because of the federally illegal status, there are no insurance covers for patients. In this case, getting a medical cannabis recommendation can really help resolve the issue. Some states exempt patients from paying the Sales and Use Taxes, which on the other hand, recreational users do not enjoy.
Age Limitations
Anyone aged above 18 and above can get a medical cannabis card. As for recreational users, the age limit is 21. The only exception, in this case, is underaged patients. They can designate a caregiver who is further allowed to possess cannabis on the patient's behalf.
Legal Protection
Cannabis is still illegal on the federal level. While some parts of the plant have been legalized in all 50 states, the illegal status allows curbed movement around cannabis use. This is where the role of a recommendation comes in. It allows you to use medical cannabis freely.
Higher Grow Limits
Patients who get evaluated by a medical cannabis doctor for a recommendation are allowed to grow 12 cannabis plants (6 mature and 6 immature) within the premises of their home. The limits can increase if the doctor deems it necessary for the treatment.
Looking for a Medical Cannabis Doctor Near Me?
---
Your search ends here. We have a team of licensed medical cannabis doctors to evaluate your condition.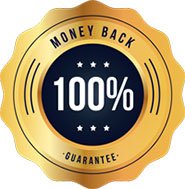 You Are Covered By Our Money Back Guarantee
If your medical marijuana recommendation issued by Online Medical Card is not accepted by the state, simply call us at (888) 988-8420 or email us at [email protected] to obtain a full refund.
Please Note: Refund will not be initiated if the request is placed after the consultation and doctor's approval.
You can verify our doctor's license at the Medical Board of California's website here: www.breeze.ca.gov
License: 3728, G55156
Our Medical Cannabis Doctors are 100% Legit!
---
When it comes to getting a legit recommendation, our medical cannabis doctors are the real deal. We will only connect you with physicians that are either registered with respective state programs or have licenses and experience to provide a cannabis card.
Through our HIPAA-compliant telemedicine platform, you can reach out to our highly qualified physicians and get the best out of cannabis's therapeutic potential. Our medical cannabis doctors also believe that each patient must have equal access to alternate forms of medicine. We call it the freedom to access alternate medicines, and in order to achieve this goal, we also work towards legalization on the federal level.
We also have a 100% money-back guarantee policy. In other words, you don't pay unless you qualify. If in case a patient fails to qualify for the evaluation, the patient will get a full refund, and the consultation will be free. As for patients, who qualify they will receive a copy via email on the same day. And our recommendations are authentic and original. You can use them legally in your city or state to purchase medical cannabis from licensed dispensaries.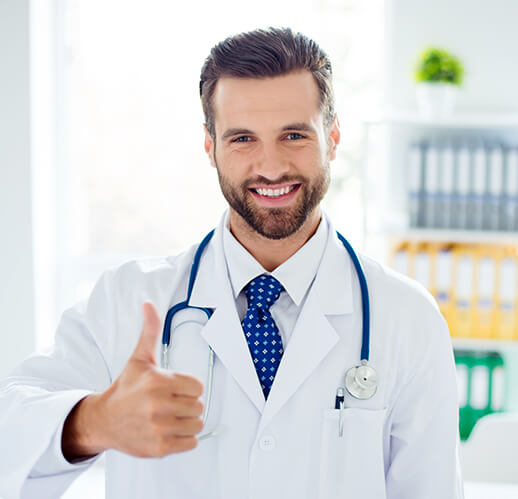 What Are You Waiting For? Get Your Recommendation From a Licensed Medical Cannabis Doctor Today!
---
FAQ
Frequently Asked Questions
---
Here are some of the most commonly asked questions that we get from our patients. Feel free to find an answer to the questions you have in mind. If you don't find what you're looking for, get in touch with us right away. We will be happy to help you.
A medical cannabis doctor is a healthcare professional qualified to provide recommendations to patients who seek cannabis care.
You have to check your state rules before Googling terms such as find a medical cannabis doctor near me? After all, each state has different rules. For instance, in California and Colorado, it's not mandatory to register under a state program. You can simply get a recommendation from a physician and purchase medical cannabis as advised.
However, in states like Texas, the rules are quite stringent. Here, only medical cannabis doctors registered under the state program can provide a prescription to patients with a qualifying condition. This is why it is necessary to get a recommendation from licensed and registered doctors only.
Yes, you can talk to a licensed medical cannabis doctor online. The online process requires you to fill an online form with basic medical and personal details. The information remains secure in compliance with the HIPAA rules. After form submission, you can talk to a physician online and receive an evaluation.
Once the evaluation is over and the doctor gives a green signal, you will receive a recommendation via email. You can download the copy and use it to purchase medical cannabis from state-licensed dispensaries. In contrast, if your state requires you to register under the state program, you can use the doctor's recommendation to apply for your state-issued MMJ card.
In addition to this, always keep in mind that not all online evaluations are safe. Some might lure you into believing that they are legit, but you are most likely to fall into a trap. To ensure you are getting your rec from a legit doctor online, check the clinic's physical address and trust those who ask you to pay after the online consultation is over.
A medical cannabis doctor will determine whether you have a qualifying condition or not through your medical history and existing symptoms. The qualifying conditions can range from chronic pain to anxiety, PTSD, stress, to cancer.
Because each state has a different list of qualifying conditions, you have to either check in with the laws or the doctor.
Rest assured, patients who live in California can get a recommendation for the following qualifying conditions:
Arthritis
AIDS/HIV
Anxiety
Amyotrophic Sclerosis
Cancer
Chronic Pain
Epilepsy
Glaucoma
Inflammatory Bowel Disease
Opioid Abuse
Persistent Muscle Spasm
PTSD
Terminal Illness
In addition to this, conditions that restrict an individual from performing day-to-day tasks, also fall under the list of qualifying conditions. You can get a medical cannabis recommendation for these conditions and discuss it with your doctor as per your medical requirements.
To find the best medical cannabis doctor, you can visit onlinemedicalcard.com. They will help you connect with some of the best cannabis doctors online. They will only connect you with either state-licensed or doctors registered under the state medical cannabis program.
You can also visit the doctor in the clinic if needed. Rest assured, once you get in touch with the doctors, they will not only help you get a cannabis card but will also educate you about proper cannabis use. So, make sure you visit their website. For more information, get in touch with our experts, and they will guide you in the right direction.
To find a legit cannabis doctor, you have to first check the license no. of the doctor. Only state-licensed physicians or medical cannabis doctors registered under the state program are allowed to write a recommendation for qualifying cannabis patients.
Other than that, you can also tell from the services an online clinic provides. For instance, a fake service will market cheap prices, and they will ask you to pay for the card before the consultation even begins. Or else, they will simply give you a recommendation without a doctor's evaluation. These are some of the red flags that you can watch out for.
Another important aspect is the recommendation given by a medical cannabis doctor. The letter must contain the doctor's license no. including basic details. It must have a date of expiration and issuance. Along with that, the letter must mention for which condition is the patient getting a medical cannabis card.
If you keep all these points in mind, you will be in good hands.
The cost of a medical cannabis card is around $40. This is the fee you give for your consultation and recommendation. For states that have a state program, the online registration fee varies from $100 to $120. As for veterans and other privileged patients, the fee is around $20.