Please Note: Due to higher than usual medical marijuana card applications, the Maryland Medical Cannabis Commission is prioritizing applications for renewals. For this reason, you may experience some delay in receiving your Maryland medical marijuana card. However, this will not affect the delivery of your Online Medical Card recommendation.
A Quick and Easy Process
Apply For a Maryland Medical Marijuana Card Online
---
Getting a Maryland medical card is not a hassle anymore. All you need is a phone and an internet connection to begin the application process online.
1. Register Online
To begin, fill out the Online Medical Card application form. Also, register with the Maryland Medical Cannabis Commission (MMCC). Pay the state fee of $50 and receive your patient ID after approval.
2. Online Evaluation
Once approved by the state, you must complete your medical evaluation with one of our state certified 420 doctors via video or phone call. The physician will evaluate you as per state requirements.
3. Receive Recommendation
If qualified, our doctor will update your details with the MMCC using your patient ID number. The state will then send you a temporary card via email and a permanent copy by mail within a month.
Note : A medical marijuana card is issued to you by the state and not by Online Medical Card. The state fee is paid to the state and is separate from your doctor's consultation fee. Online Medical Card collects your doctor's consultation fee only. To save time, find answers to all your queries related to medical marijuana card registration here.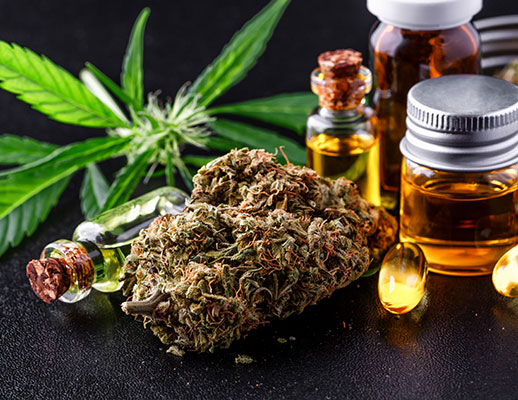 Maryland Medical Cannabis
---
The state of Maryland joined the group of US states with established medical marijuana programs in the year 2017 with HB 881. While the program was signed back in 2014, it became operational by December 2017 thereby giving legal access for medical marijuana to all patients within its boundaries.
Since the legalization of medical cannabis in the state, many patients with debilitating medical conditions found their refuge in the green herb. Now, with legal access, patients were able to access the herb without the fear of legal prosecutions.
We are here to make access to medical marijuana easier by providing remote online services. If the key to your better health lies in marijuana, we can bridge the gap for you in a safe and convenient way.
Best Online Clinic for Maryland Medical Cannabis Card
---
Our aim is to bring the expertise of professionals to your doorstep in a safe and secure manner. Unlike other online clinics, we are completely transparent about the reliability of our services to give you the assurance of a trustworthy clinic.
100% Online Process
We take away the hassle of getting a medical cannabis card in Maryland. From the application process to doctor's consultation, we fulfill all your needs at the comfort of your home. Receive your recommendation by email and access medical marijuana legally.
HIPAA Compliant
Our online platforms are designed as per the HIPAA guidelines to ensure that your information is completely safe. No third party has access to your personal details. Additionally, all our doctors also strictly adhere to the doctor-patient confidentiality law.
BBB A+ Rated Clinic
Our online clinic is rated A+ by the Better Business Bureau. It proves our reliable services and ethical and trustworthy mode of operations. A BBB A+ rating also ensures that your trust is in a clinic that's built as per good business standards of the United States.
Certified Professionals
We only work with certified professionals who are trained to provide medical cannabis recommendations in the state of Maryland. Each of our doctors is registered with the Maryland Medical Cannabis Commission (MMCC) to give you valid recommendations and treatment plans.
24x7 Customer Service
We understand that you may have a lot of questions about our industry and online medical services. Whatever your query may be, our customer support is at your disposal 24×7. Contact us by email or phone to clear all your doubts.
100% Money-Back Guarantee
All our patients are covered under our 100% money-back guarantee. If you qualify, you'll receive a PDF of your recommendation by email on the same day. If you don't qualify, we will give you a 100% refund.
A Hassle Free Process to Access Maryland Marijuana Cannabis
---
Follow our simple and convenient online evaluation process. Apply for Maryland Medical Cannabis Card today.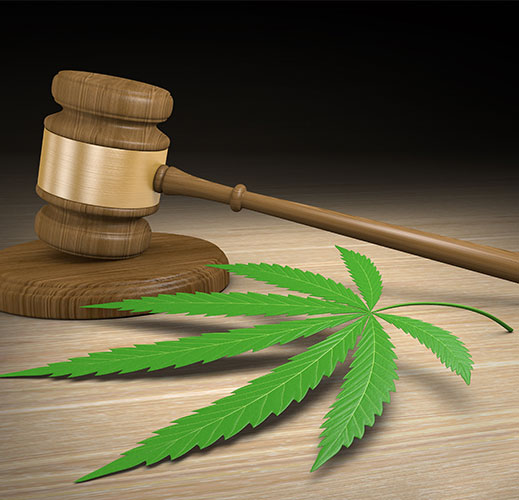 Medical Marijuana Laws in Maryland
---
The Maryland Medical Cannabis Commission and the Maryland Department of Health and Mental Hygiene lay down the rules and regulations concerning medical cannabis in the state. While recreational marijuana is prohibited, medical marijuana use is adopted with a strict rule book that every patient must know.
Here's a brief introduction to some important rules and regulations related to Medical Marijuana Laws in Maryland:
Medical marijuana should only be used in private properties.
A medical patient can legally possess 120 grams (4 ounces) of usable cannabis or 36 grams (1 ounce) of total THC in cannabis-infused products.
Every qualified patient can purchase marijuana according to the rolling 30 day period as recommended by the physician.
Driving or cycling under the influence of medical marijuana is an offense.
Medical cannabis edibles and smokeable are allowed in the state. You can use cannabis-infused products like lotions, ointments, and tinctures, and extracts that can be vaped are allowed by the government.
The Maryland government categorizes cannabis as a Schedule 1 drug. So possession of the herb is considered a criminal offense or at least a misdemeanor. Getting a Maryland medical cannabis card ensures that you are legally protected against any legal penalties for possession or use of the herb. Apply for a consultation today to get your medical card in Maryland.
Who Can be a Qualified Maryland Medical Marijuana Patient?
---
Like every other state in the United States with legal medical marijuana, the State of Maryland also lays down a few conditions that are used to decide whether you are a qualified patient or not.
A certified doctor also writes a medical marijuana recommendation only if the patient is eligible for one as decided by the state. Here are a few of the primary qualifying conditions for becoming a qualified medical marijuana patient in Maryland:
You must be registered with the MMCC.
You must be a resident of the state.
You must be 18 years or older.
You must have one of the following medical conditions:

Severe Nausea
Medical conditions that require hospice or palliative care.
Chronic medical conditions for which other treatments have been ineffective.
Maryland also allows medical marijuana use for patients under the age of 18 years. However, the patient must have at least one caregiver (maximum 4) who is a parent or guardian with them at all times. The caregiver should also be registered with the MMCC before the registration of the minor.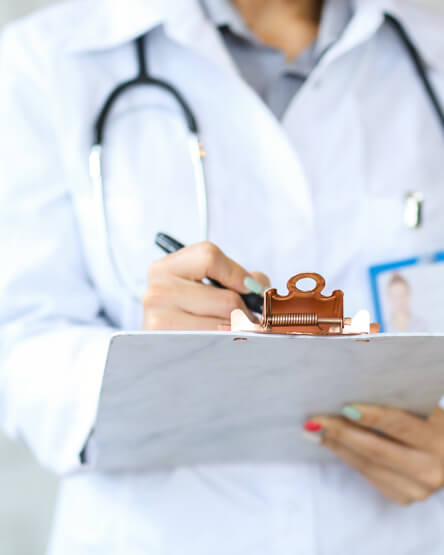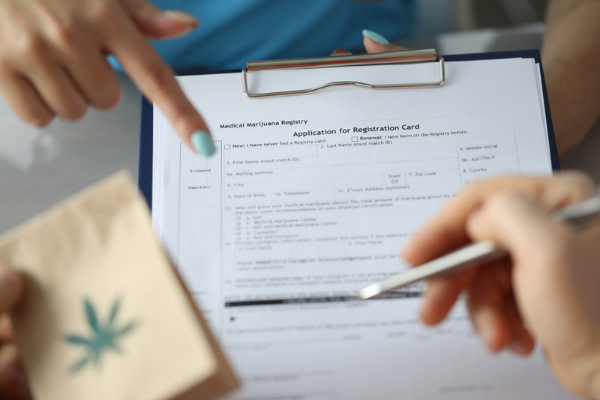 How to Register with the Maryland Medical Cannabis Commission?
---
In order to become a qualified medical marijuana patient in the state of Maryland, you must register with the Maryland Medical Cannabis Commission. It's the first step to legally accessing medical marijuana in the state. Here's how you can begin:
Keep an electronic format of all the necessary documents (government issued photo ID, residence proof and a recent photograph).
Create an account at the MMCC registry online by completing the application.
Verify your application through the link in your provided email address and make a payment of $50.
Wait for the approval.
Once the application is approved by the authorities, you can designate a caregiver if necessary and also consult a certified physician for your recommendation.
With our safe and reliable online clinic, you can get your recommendation within 24 hours. Apply now for a consultation to get started with your medical marijuana treatment.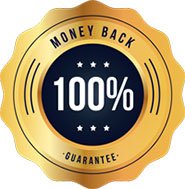 You Are Covered By Our Money Back Guarantee
If your medical marijuana recommendation issued by Online Medical Card is not accepted by the state, simply call us at (888) 988-8420 or email us at [email protected]alcard.com to obtain a full refund.
Please Note: Refund will not be initiated if the request is placed after the consultation and doctor's approval.
You can verify our doctor's license at the Medical Board of California's website here: www.breeze.ca.gov
License: 3728, G55156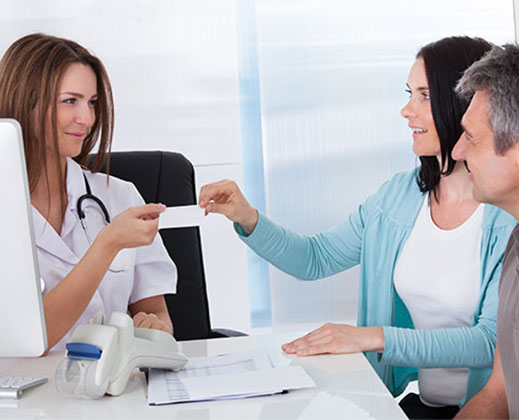 Maryland Medical Cannabis Card Renewal
---
A Maryland medical marijuanas card provided by a certified doctor has a validity of 12 months. Every legit recommendation letter mentions the date of issuance as well as the expiration date. If you need to continue using medical marijuana in Maryland and also have legal security for using the herb, it's crucial that you renew your recommendation at the right time.
The renewal process is just as easy and convenient as the new recommendation process. All you have to do is visit the website 30 days prior to the expiration date of your letter and follow these steps:
Choose the renewal plan.
Enter your details in the form.
Complete your consultation.
Receive your renewed recommendation in your email.
We also provide renewals to patients who did not get their medical cannabis card from us.
Get Access to Maryland Medical Cannabis with Our Doctors
---
FAQ
Frequently Asked Questions
---
Whether you are a beginner or a veteran cannabis user, we understand that you may have many questions regarding our services or the industry in general. So, here we have some of the very common questions answered for you.
A Maryland medical card or recommendation written by a doctor has a validity period of 12 months, beyond which you must get a renewal. As for the state-issued medical cannabis card, the validity period is 3 years.
It is advised to get a renewal every year so that your personal and health information is up to date.
You can legally travel with medical marijuana in Maryland provided you are registered with the MMCC as a qualified MMJ patient. Also, it's important to understand that marijuana is currently a Schedule 1 drug at the federal level. For this reason, you are not protected by the state marijuana laws if you are in possession of the herb when on federal property or outside the state borders.
Even if you travel with medical marijuana within the state boundaries, make sure that your herb is in a completely sealed bag and packed in an area that isn't immediately accessible. Also, make sure that you carry your doctor's recommendation letter as well as the state issued ID card.
You can use your Maryland Medical Cannabis Card in other states that allow medical marijuana reciprocity. States like California, Pennsylvania and Oregon are states that allow out-of-state medical cannabis cards. So you can use your Maryland medical cannabis card in such states. However, other states like New York, Florida and Maryland itself do not follow medical marijuana reciprocity. So, unless you are a resident of Maryland, you can neither apply for a card nor use the herb legally within state boundaries.
A legit Maryland Medical Marijuanas Card should have the following elements:
Letterhead of the doctor or clinic.
Address and license number of the doctor.
Name, signature and other details of the doctor.
State and date of issuance and expiration date.
Patient's detail and why he or she needs medical marijuana.
You can buy medical marijuana in Maryland only from a licensed medical dispensary. It should be registered with the Maryland Medical Cannabis Commission to be able to legally sell medical marijuana products to patients.
Buying from other illegal sources can attract legal penalties or a hefty fine.