Our Process
How to Apply for 420 Evaluations Near Me?
---
With Online Medical Card, you gain access to MMJ cards in a fast, hassle-free and safe manner. Follow three simple steps to apply online for completing your 420 evaluation.
1. Register Online
The first step is to log onto our 100% HIPAA compliant telemedicine platform. Fill out a basic pre-qualification form. It takes less than 10 minutes to fill out and makes the next step easier.
2. Complete Your 420 Evaluation
The next step is to have a 420 evaluation with an MMJ doctor. You can get all your questions regarding your medical marijuana card and your treatment plant answered by our team of highly qualified MMJ doctors.
3. Receive Your Recommendation
Once you are through with your 420 evaluation, you will receive your medical marijuana card. You can now make your way to any medical marijuana dispensary in California to receive your required medication.
Qualify for a 420 Card From Home by Board Certified Doctors
---
Apply For a 420 Evaluation With Certified Professionals in Minutes
---
California has been one of the leading states to adopt telehealth to make the infrastructure around 420 evaluation a lot more accessible. Most leading platforms dealing with medical marijuana ensure that they leverage telemedicine to create a network that helps every patient who requires an MMJ card have access to one. Our aim aligns with the same idea.
With us, you can get a medical marijuana card in three easy steps. All while you comfortably stay at home. Our team wholeheartedly believes in the healing powers of medical marijuana, which is why we aim to make this herb accessible to everyone who might possibly need it with the help of medical marijuana cards. With HIPAA compliant platforms, you get access to certified physicians and BBB A+ rated online clinic at home.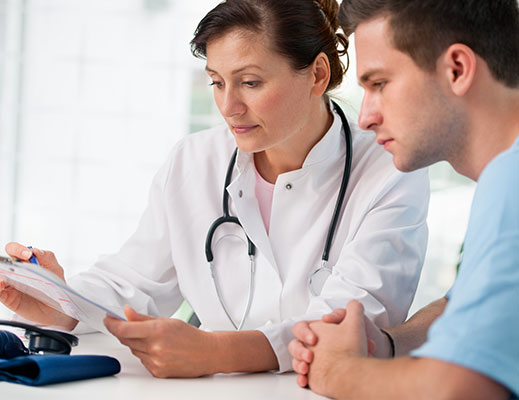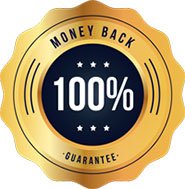 You Are Covered By Our Money Back Guarantee
If your medical marijuana recommendation issued by Online Medical Card is not accepted by the state, simply call us at (888) 988-8420 or email us at [email protected] to obtain a full refund.
Please Note: Refund will not be initiated if the request is placed after the consultation and doctor's approval.
You can verify our doctor's license at the Medical Board of California's website here: www.breeze.ca.gov
License: 3728, G55156

What Happens During A 420 Evaluation Near me?
---
Whenever you search for a 420 evaluation near me, you will get a list of physical as well as telemedicine platforms. A 420 evaluation is basically what a meeting with an MMJ doctor is referred to as. You get to interact with a qualified 420 doctor who helps patients suffering from a variety of ailments gain access to a medical marijuana card and in turn the benefits that accompany it.
All our practitioners at Online Medical Card familiarize themselves with your case before the consultation even takes place with the help of the pre-qualification form that you fill out as the first step to getting your medical marijuana card.
Once the consultation is done the medical marijuana doctor is able to make an informed decision regarding your medical marijuana card and treatment plan. Based on your condition and the symptoms they make the decision of whether or not medical marijuana is a good fit for you.
Once your application is approved, your 420 evaluation is complete and you receive a PDF of your recommendation by email. If you do not qualify you will not be charged and you will receive your money back.
Benefits of 420 Evaluation In California
---
In a state where recreational cannabis is available, one might wonder why people still prefer to get a 420 evaluation and an MMJ card. The biggest reason behind this has to be the fact that there are plenty of benefits associated with owning a medical marijuana card in California.
Considering we have already told you how to get a 420 evaluation, we will now point out all the benefits of applying for one.
Increased Access
Medical users are allowed to choose from a variety of higher potency products to help manage their condition. Where recreational users can purchase concentrate products with a potency of 1,000mg per gram, medical users are allowed to purchase 2,000mg THC.
Age Limit
The legal age to buy cannabis recreationally is 21 years. You can however apply for a medical marijuana card at the age of 18. Legal guardians can apply on behalf of minors who might need medical marijuana to improve their quality of life.
Higher Grow Limit
A medical user in California can grow a significantly higher amount of cannabis in comparison to a recreational user provided they have a medical marijuana card. The recreational growing limit is capped at 6 plants. A medical user on the other hand can grow 6 mature and 12 immature plants.
Cost-Effective
You save a large chunk of your money when you have a medical marijuana card. Ownership of a medical marijuana card means that you don't have to pay the taxes levied on marijuana. This tax can range anywhere from 25% to 45% depending on the jurisdiction where you reside.
Higher Possession Limit
A recreational user is allowed to possess an ounce of plant material and 8g of concentrated cannabis. A medical user is allowed to carry 8 times that amount. But this is also an arbitrary number as you will find that most places allow medical users to have as much marijuana as they feel is enough to help manage their condition.
Legal Protection
A medical marijuana card completely safeguards you against any kind of criminal prosecution in all matters related to cannabis. Especially when you are flying or driving while in possession of cannabis. It is still illegal to cross state lines with marijuana even when the neighboring state has legalized marijuana. So, be careful when you are traveling with cannabis.
Get A 420 Evaluation Online
---
If you are someone who is always on the go with no time to spare for lengthy procedures, Online Medical Card is the best spot for you. We understand that you may not have the time to make appointments or visit different clinics and doctors. This is why we give you a 100% online process to deliver nothing but the best. With us, you get the trust of :
HIPAA Compliant Platform
All our online services follow the HIPAA guidelines to give a safe and secure service.
BBB A+ Rated Clinic
We comply by the good business standards and have been rated A+ by the Better Business Bureau for reliable and trustworthy operations.
100% Money-back Guarantee
If you fail to qualify, we will charge you nothing and give a 100% refund.
State Certified Physicians
We only work with state certified doctors who are trained in medical marijuana.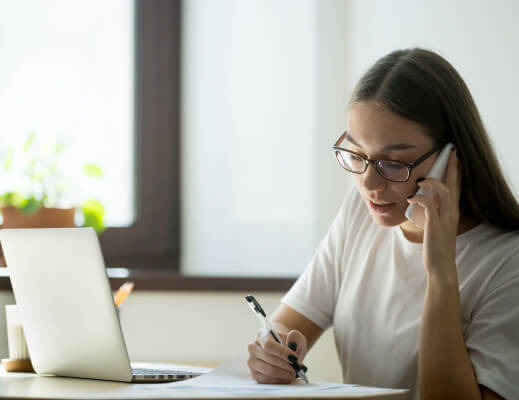 Easy and Quick 420 Evaluation Through HIPAA Compliant Platform
---
Spare 10 minutes from your day and apply for a 420 evaluation online. No appointments or long waits. Just fill the form and get your recommendation on the same day (if you qualify).
Get A 420 Evaluation Offline
---
While we advise you to get online consultations considering the present condition of the pandemic and for the convenience it offers, we also understand if you do not easily rely on online services. If you are one who likes to go down the traditional route of in-person consultations, we got your back.
Online Medical Card has a physical clinic located in Santa Ana. you can find our team of professional staff and certified physicians at the clinic. If you are anywhere near the location, feel free to visit our clinic for your 420 evaluation. Just walk-in and our staff will help you connect with the right doctor. You can also book an appointment if you like.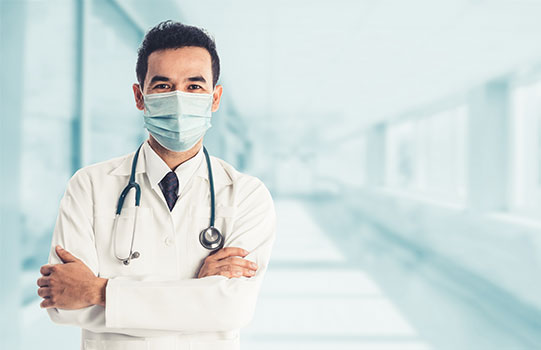 There are certain limitations that you will have to face the moment you decide to get a 420 Evaluation Near Me.
One needs to remember that an MMJ card is not your get out of trouble card, as there are still rules and regulations you need to take care of. California's Medicinal and Adult-Use Cannabis Regulation and Safety Act (MAUCRSA) does not provide patients with employment or tenancy rights. This implies that if an employer decides to fire or not hire a person based on the fact that they use cannabis for any purpose, you cannot take legal action against them. It is completely at the discretion of the employer of the decision they make.
Federal employees and those who hold a commercial driving license are also barred from holding a medical marijuana card owing to the nature of their jobs. Another right you lose as medical marijuana use is the right to bear arms. This has led to the development of sanctuary cities where people use cannabis while retaining their second amendment rights.
The qualifying conditions to get 420 evaluations in California are pretty exhaustive. There are plenty of qualifying conditions that cover a wide list of conditions. The list is actually pretty open-ended and in the end, it is in the hands of the physician to decide your status.
The most common qualifying conditions include:
HIV/AIDS
Anorexia
Arthritis
Cancer
Side-effects of chemotherapy
Irritable Bowel Syndrome
Radiation Therapy Side effects
Cachexia
Chronic Pain
Glaucoma
Migraine
Severe Nausea
Spasticity
Persistent Muscle Spasms including the one's associated with multiple sclerosis.
Seizures including but not limited to the one's associated with epilepsy.
If your condition does not feature in the list, you do not have to fret. This is where the open-ended nature of the state's qualifying condition comes into play. You are eligible for a 420 evaluation if:
If your condition is not alleviated then you may suffer from severe discomfort and harm the patient's mental and physical health.
It limits a person's ability to conduct significant life functions as mentioned in the Americans with Disabilities Act of 1990.
If you want to have an in-depth look at the qualifying condition of the state of California all you have to do is have a look at the California Proposition 215, along with the revised Senate Bill 420.
One thing that you need to be aware of is the fact that in the end as long your physician feels that medical marijuana will be able to help your condition, you will be able to get a medical marijuana card.
The legislation is pretty clear in California regarding all things cannabis. CBD derived from hemp is legal throughout the United States and is available as an over the counter supplement in California as well.
Since recreational cannabis is legal, you can purchase cannabis legally as long as you are over the age of 21.
Other standard rules you need to take care of include:
You should be 21 or older to use or possess recreational cannabis. But, if you are a medical marijuana cardholder then the age limit is 18. This is why it is advised that you get an MMj card if you are planning to use cannabis in a medicinal capacity. If you are a minor then either a parent or a guardian needs to apply on your behalf. If you are an emancipated minor then you are allowed to apply on your own.
You are permitted to carry around 28.5g of plant material and 8g of concentrated cannabis if you are a recreational user. As a medical user, this limit goes up a significant amount.
You cannot buy from minors or sell cannabis to minors under any conditions, Almost every state-licensed dispensary will require you to furnish proof of age before letting you make a purchase.
Driving under the influence of cannabis is illegal pretty much like driving under the influence of alcohol is illegal.
Consumption of cannabis in a public place is illegal. This includes eating or vaping cannabis in any form in a public place. Basically, in every place where smoking is illegal so is the consumption of cannabis,
You can use cannabis on public property but landlords and property owners have the full right to ban the use and possession of cannabis on their properties.
You cannot open a bag containing cannabis in public places. Including bars, buildings open to the public, restaurants, and places of employment, and areas within 15 feet of doors and ventilation openings.
As cannabis is still banned on a federal level it is illegal to cross state lines with it even if the neighboring state has legalized cannabis.
Only state-licensed dispensaries can sell retail cannabis products
FAQ
Frequently Asked Questions
---
If you wish to be a responsible medical marijuana patient in CA, it's important that you are aware of the basic details related to the herb and its use. So here are a few frequently asked questions that will help clear some air for you.
To get a growers license you need to search for 420 evaluations near me. With a grower's license, you can grow a lot more than the state-approved 12 plants for personal use to manage your condition.
You can get a medical marijuana grower's license in 3 simple steps through our telemedicine portal. Once you are approved by our licensed 420 doctors, you will receive the recommendation through email within minutes.
The process is very similar to that of a 420 evaluation. Apply online, and a licensed doctor will evaluate you via video call. After you receive your grower's license, you can go ahead and purchase the seedlings for your cannabis plants. The law states that you can grow up to 99 plants with the grower's license but remember you are only allowed to grow cannabis for personal medical use only.
A lot of people get confused when they read the 99 plant growing limit in the state of California. Yes, you are allowed to grow 99 plants but it is not as simple as that. This grower's license only permits you to grow medical marijuana for personal use. The exact legislation actually states that medical users should only grow as much as they need. If you grow more than what you need there is a distinct chance that you may face criminal prosecution.
A 420 evaluation in California will cost you about $39.99 on Online Medical Card. This includes a consultation with a licensed health professional and a PDF copy of your doctor's recommendation.
Your 420 evaluation is valid for a year after which you will be required to meet a state-licensed physician once again to get your recommendation renewed. If your recommendation is about to expire, you can apply for a renewal on Online Medical Card
All the stated prices are final and there are no additional fees associated with them. If you want to this is also the time when you can assign a designated caregiver.
No insurance company at this time covers the cost of a medical marijuana card as it is still illegal on a federal level.