It was in 2012 that the citizens of Massachusetts started buying cannabis with the help of a medical marijuana card. A citizen could own upto 60 days worth of marijuana supply, one that fulfilled their medical requirements and no other.
Yet, the law only came into effect with the onset of 2013. And it was towards the end of 2016 when the possession of recreational marijuana was finally legalized in the state.
Even after its legalization, getting your hands on marijuana isn't that easy. Without complete information about what you can and cannot do with a medical marijuana card Massachusetts inside state boundaries, citizens can find themselves facing the law.
To make things easier for all, we've put down this guide that'll teach you everything about an MMJ card. From its application to its benefits and limitations, we've covered it all.
Let's get started.
Did You Know: The first recreational marijuana sale was made in 2018. This was two years after the legalization of the herb and marked the end of 80 years of prohibition in the state.
Ways to Register for a Medical Marijuana Card in Massachusetts
Applying for an MMJ card was never as easy as it is today. From offline, in person consultations to telemedicine platforms, you've got just enough ways to get recommended onto the state list.
The only thing that matters here is finding a legit physician who's not only licensed to recommend marijuana use for patients but also knows what he's doing and why.
You'll come across plenty of hoaxes on the way which can make applying online a little tiresome. It is important to find trustworthy recommendation sites if you want to apply for an MMJ card.
Online
Find a legit website. Fill the application form via virtual portal. Sit through an online doctor consultation. And if your application gets accepted, you'll receive a digital copy of your recommendation letter almost instantly. Pretty simple, right?
Once you've received your recommendation letter, you can register with the state and get your state approved marijuana license.
Offline
You can get your recommendation and state approved card via walk in consultations too. This process, though easy, is more hasslesome than online application.
How to Get a Medical Marijuana Card in Massachusetts?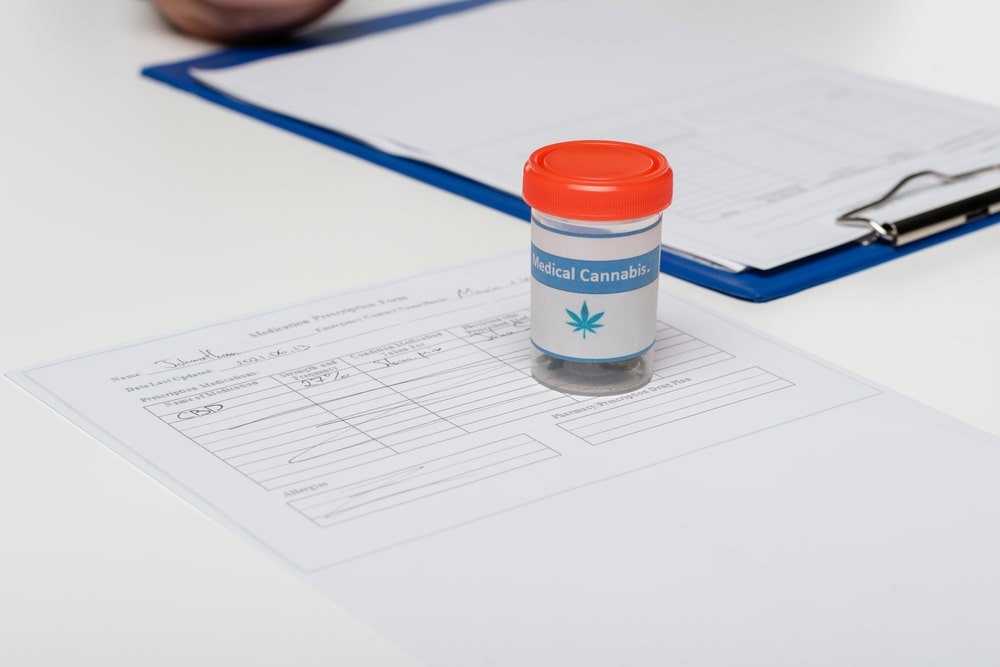 The process is rather simple. Get an MMJ recommendation letter from a physician, register with the state of Massachusetts and finally receive your medical marijuana card.
Let's explore the process in more detail.
Get MMJ Recommendation from Licensed Physician
Medical marijuana isn't something just any adult citizen can avail. The medical doses are restricted for use by patients of chronic and terminal conditions mentioned by the state of Massachusetts. Since every state decides its own laws regarding marijuana use, these state approved medical conditions also vary from state to state.
Anybody who's willing to apply for an MMJ recommendation must go through the laws of their state. (We'll get into that later in the guide)
Before you apply with the state for an MMJ card, you need to get approval from a medical practitioner. You can visit your own physician or a pro-cannabis doctor who can diagnose your medical condition and decide if you need medical cannabis or not.
Once you receive your recommendation letter from your doctor you can then take on the next step: register with your state.
Register with the State
To take the next step, patients or their legal guardians have to register under the Medical Use of Marijuana Program.
After receiving your recommendation letter from a certified doctor (first step) you'll also receive a pin number that you need to register with the state. You'll find instructions on the virtual portal to fill the application completely, such as,
You'll be asked to make an account on the virtual gateway and scan your photo ID. Following this, you'll receive an email to set up the account.
You'll receive the link to the MMJ Online System via email where you can upload the digital copy of your photo ID and a passport size photo.
You can either choose to retrieve your Massachusetts RMV photo or upload a file from your system.
After clicking on 'Proceed' you'll have to pay $50 to complete the process.
Receive State ID and Buy Medical Marijuana Legally
If your application is valid you'll receive a temporary medical card to make MMJ purchases from dispensaries. After a period of two weeks or more, you'll be sent your original marijuana license that you'll be required to carry with you. Both at the time of consumption or transportation.
Documents You Need Before Applying for an MMJ Card
The process is pretty simple if you know everything you need to do and carry before applying. Here is a list of all documents you're expected to keep handy, especially in digital form when applying via an online portal.
Recommendation Letter + Pin Number
If your doctor approves of your medical condition as one requiring cannabis support, you'll receive a pin number along with a recommendation letter. Without either of those, you cannot register with the state.
ID Proof or Proof of Residency
We'll get the obvious out of the way- the ID should not have expired or be close to its due date. The ID should also have all your current specifications like address or contact information.
There are 4 identification proofs that you can register with.
MA Driver's License
MA ID Card
U.S. Passport
U.S. Military ID
While the MA driver's License and ID Card are proof enough that you're a current resident of the state, you need to provide additional documents with your U.S. passport and military ID.
These could be,
Utility Bill– Must be less than 60 days old.
Marriage Certificate– Dated within the last 6 months.
Car Insurance Policy or Bill– Must be less than 60 days old.
MA Motor Vehicle Registration Card– With current validity.
MA Issued Professional License– With current validity.
Property Tax or Excise Tax Bill
Tuition Bill– Due date within the last 6 months.
First Class Mail from Federal or State Agency– Less than 60 days old.
Mortgage, Lease or Loan– Dated within the last 6 months
Current Photograph
When registering with the state, you'll be required to submit or upload your most recent photograph.
Some specifications for your picture are as follows:
Taken in front of a white or off-white background
The photo must be recent
Only show head and shoulders
Should be taken without any eyewear
Head and face coverings aren't allowed, unless for religious purposes
This picture will be used on your program ID.
Annual Renewal of Registration: How to Apply?
Every MMJ user must remember this- your state approved card and physician's recommendation will expire eventually.
While the license may stay valid for a few years, you need to renew your registration annually.
It is always recommended that you apply for renewal 60 days prior to the expiration.
During renewal, you're required to use the same username and password as the ones used during registration.
Who can Apply for a Medical Marijuana Card in Massachusetts?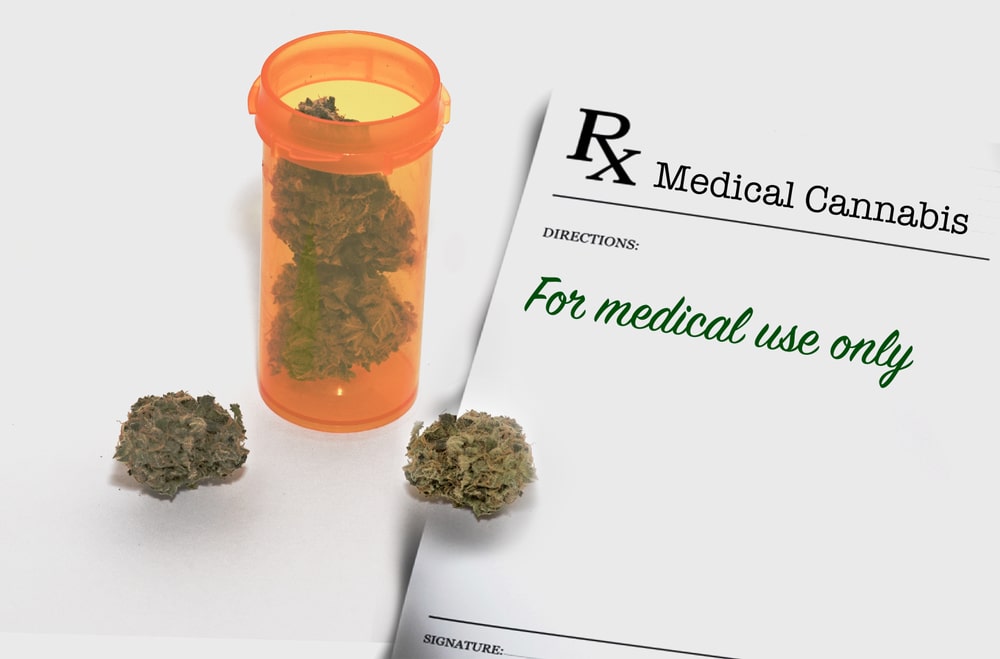 Now that we've covered how to apply for a medical marijuana card in Massachusetts, let's focus on who is eligible to receive an mmj card.
Medical Conditions Approved by the State
Every U.S. state that has legalized the use of medical marijuana has a particular list of approved medical conditions that a patient can use marijuana for. According to the state of Massachusetts, this list includes the following ailments.
Lou Gehrig's Disease (Amyotrophic Lateral Sclerosis) ALS
Cancer
Crohn's Disease
Epilepsy
Glaucoma
HIV AIDS
Hepatitis C
Multiple Sclerosis (MS)
Parkinson's Disease
Any other condition that a certified physician believes would be benefited with marijuana use (mostly chronic or terminal)
Age Restrictions for MMJ Approval?
As per state laws, adults above the age of 18 can apply for a medical marijuana card Massachusetts as long as their physician recommends the use of marijuana to help alleviate their symptoms.
In some cases, if a minor requires the use of medical cannabis, they can receive their recommendation and MMJ card under the guidance of an adult caregiver (guardian). (We'll discuss that next)
In case of recreational use, however, adults must be at least 21 years of age to start using cannabis.
Can a Minor Apply for an MMJ Card?
Yes, a minor that qualifies for one of the state approved medical conditions can apply for a medical marijuana card. The minor must receive their recommendations from two medical professionals before being eligible to receive state approval.
Every minor marijuana user must have a designated caregiver. This caregiver is responsible for purchasing marijuana doses for the minor and administering the doses until the minor reaches adulthood or does not require marijuana support anymore, whichever happens first.
Similar to medical marijuana licenses for consumers that require renewal every year, a caregiver's license goes through a similar procedure.
Who can Designate a Caregiver?
There are three conditions under which a patient might require a designated caregiver or guardian to administer their marijuana doses. These are:
If the patient is a minor (below the age of 18)
If the patient is incapable of visiting a dispensary (are home bound)
If the patient is incapable of fulfilling basic daily tasks (benefit from assistance)
What Else Can You Do with a Medical Marijuana Card in Massachusetts
Transport Marijuana
A medical marijuana user in Massachusetts can travel with their weed inside state borders as long as the container is completely sealed. The patient or caregiver must carry the state approved cards whenever traveling with the stash.
A patient should, under no circumstances, sit behind the wheel after MMJ consumption.
Grow Marijuana
Both recreational users and medical marijuana users are legally allowed to grow cannabis at their place of residence. However, to grow more than 6 marijuana plants, patients require permission for the same.
To grow marijuana,
You should be 21 years of age or more.
Without an MMJ card, a single legal resident (21 or older) can grow 6 plants.
Multiple legal residents can grow upto 12 plants.
To grow more(upto 60 days worth of supply), you must be registered as a qualifying patient of the Medical Use of Marijuana Program Online System.
Your landlords can restrict you from growing cannabis on their land.
The place of cultivation must have a lock or security system.
Your cannabis cannot be grown in an area that is visible to outsiders without use of binoculars, or aircrafts.
You cannot manufacture cannabis with the use of any gas, liquids other than alcohol that has a flashpoint below 100 degree Fahrenheit.
Things You Cannot Do Even with an MMJ Card
Now that we've discussed all that you can do with an MMJ card, here are some things that cannot be covered under the legal umbrella of an MMJ card.
Consume Marijuana in Public
No matter where you are, a pub, a park or the subway, under no circumstances are you allowed to consume marijuana in a public place. Even if your place of work is cooperative towards your MMJ dependency, they are inclined to refuse you the right to administer your doses at work. The only place you can easily consume your marijuana dose is at your residence.
Carry Marijuana Across Border
Driving, flying, shipping or mailing marijuana out of the state is illegal and can lead to serious consequences for the user.
Purchase or Possess Marijuana as a Minor
As a minor who requires medical marijuana to help aid their symptoms, they need an adult guardian to purchase it from dispensaries.
Visible Home Cultivation or Cultivation Beyond Limit
Your cannabis cultivation should not be visible to others without any optical aid.
If you want to grow more than 6 cannabis plants, you must be registered with the state. Even with state approval, you cannot grow more than 60days worth of supply.
Buy Medical Marijuana with Another State's MMJ Card
You can buy recreational marijuana in the state with a different state's ID but the same does not apply to medical marijuana. The state does not recognize out of state MMJ cards but a visitor above the legal bar of 21 years can get access to recreational weed.
State Marijuana Laws to Remember
Here is a summary of everything we've discussed so far! All Marijuana laws that you need to remember before applying for a medical marijuana card.
Medical and recreational marijuana use is legal in Massachusetts.
To apply for a medical marijuana card, Massachusetts, you must fall under the state approved medical ailments category.
To be an independent user you must be at least 18 years or older. Minors require the guidance of an adult caregiver.
As a resident of the state, you can grow up to 6 cannabis plants. With state approval the limit goes up to 60 days worth of supply. Your marijuana cultivation should not be visible to outsiders without optical aid.
You can travel with sealed marijuana inside state borders but any interstate movement of cannabis is illegal.
You cannot buy medical marijuana in Massachusetts with an MMJ card from another state.