Simple and Quick Process
How to Get a Connecticut Medical Marijuana Card ?
---
Bringing the experience and expertise of medical health professionals to your doorstep. No crowds or hassle-filled appointments. Only a simple and quick online process.
1. Fill a Simple Form
Start by filling in a simple form online. Provide your personal and medical details. Make sure that all information provided by you is up to date and accurate. Complete the payment and have a medical evaluation.
2. Talk to a Doctor
Complete a medical evaluation with one of our certified doctors via phone or video call. The will determine whether you have a qualifying condition are are eligible as per state laws. You can also ask any questions that you might have.
3. Receive Your Recommendation
If the doctor feels that you qualify as per the state laws, the doctor will write you a medical marijuana recommendation. You will receive the PDF of your recommendation via email. Download the rec to register with the state.
4. Register With the State
Use the physician's recommendation to complete the application with the Department of Administrative Services (DAS) Business Network. Find the Connecticut Patient Registration Process reference card, pay the state fee of $100 and receive your MMJ card by mail.
Note : Medical marijuana card is issued by the state and not Online Medical Card. The state fee is paid to the state and is separate from your doctor's consultation fee. Online Medical Card collects your doctor's consultation fee only. To save time, find answers to all your queries related to medical marijuana card registration here.
Easy and Quick Evaluations from State-Licensed Health Physicians
---
Qualify for Your Connecticut Medical Marijuana Card
---
You can get a medical marijuana card in Connecticut, provided you have a qualifying medical condition. As recreational marijuana is still illegal in Connecticut, anyone looking to get cannabis treatment has to register under the state program. However, the process of registration comes afterward. First, you have to see whether you have a qualifying condition or not. A state-licensed health physician can help determine whether you qualify for cannabis use or not. If the medical health professional deems cannabis use necessary, you will receive a PDF copy of the medical recommendation. You have to upload the doctor's rec to receive your state MMIC. More vitally, the requirements for a qualifying patient include a proper diagnosis by a state-licensed health professional, a Connecticut resident proof, and a minimum of 18 years of age.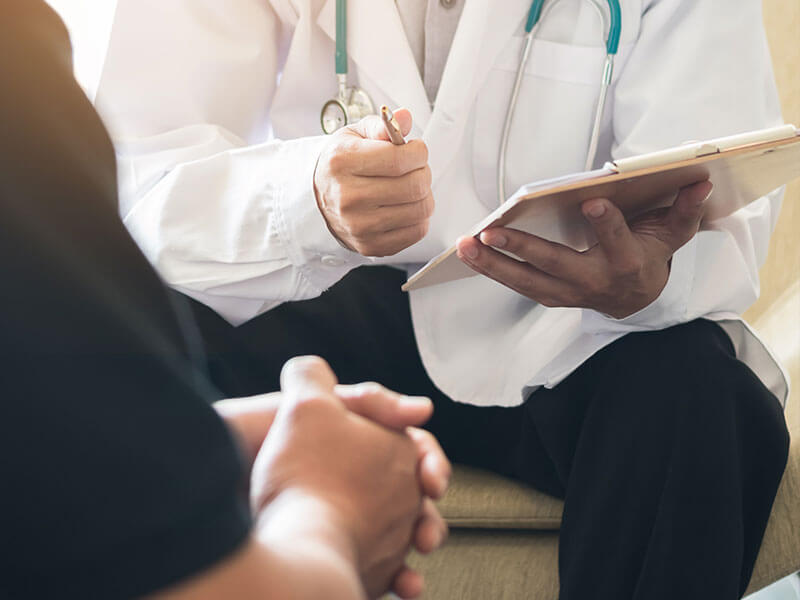 Your MMJ Evaluation Includes
---
If you get your Connecticut medical marijuana card from us, besides receiving a recommendation in a PDF format, you will also get access to an easy and convenient online process. We have a HIPAA-compliant telemedicine platform that will help you navigate through the 3-step process conveniently. Not only this but you will also help our patients with doubts regarding medical cannabis use through our online chat support system. You can get in touch with us at any time of the day for six weeks. In addition to this, we also have a 100% money-back guarantee policy, where only patients with a qualifying medical condition will pay. In other words, you only pay if you qualify.

Medical Marijuana Laws in Connecticut
---
If we talk about medical marijuana laws in Connecticut, the rules are quite stringent compared to states such as California and Colorado. As per the Compassionate Use of Act every patient must register under the state program or apply through the Department of Administrative Services to purchase medical marijuana from state-licensed dispensaries.
Besides this, a Connecticut medical marijuana patient is also allowed to use cannabis for state qualifying conditions only. Also, they can possess up to 2.5 ounces of marijuana per month. If the recommendation mentions a lesser amount the patient must strictly purchase the same amount. Public consumption and exchange of medical cannabis between patients and primary caregivers is an offense. So, make sure that you possess and use cannabis within the premises of a private residence. In addition to this, a Connecticut registered patient is not allowed to grow cannabis or transport it beyond state borders. All these activities are subject to a fine or imprisonment.
Benefits of a Connecticut Medical Marijuana Card
---
Recreational marijuana is illegal in Connecticut. Only medical marijuana patients can access cannabis and avail of its benefits.
Tax Exemptions
Patients who have a medical marijuana recommendation save a few dollars every year because they are exempt from paying sales tax. Without a medical marijuana card, you will not be able to be eligible to get tax benefits.
Increased Possession Limits
Connecticut medical marijuana cardholders can access up to 2.5 ounces of a dried and concentrated form of cannabis per month. The possession limits may vary provided your physician's recommendation mentions the same.
Wide Access to Dispensaries
Only medical marijuana patients in Connecticut can access licensed dispensaries in Connecticut. You can purchase the legal limit from the budtender as long as you have your state marijuana certification intact.
Age Limits
Connecticut marijuana rules suggest that only 18-years-old patients can get a recommendation from state-registered doctors. Rest assured, underaged patients must designate a caregiver to purchase marijuana legally.
State Certified Professionals
We only work with medical professionals who are licensed and qualified as per the requirements of the Cannabis Use Registry of Connecticut. Rest assured that you will be connected with certified medical professionals only.
Access to Reciprocity Programs
Only medical marijuana card-holders in Connecticut can use their MMIC in states that have a cannabis reciprocity program. This means that any time you visit a state that allows out-of-state MMJ cardholders, you won't miss out on your cannabis dose.
Begin Your Medical Marijuana Evaluation Today
---
Save money on medical bills and seek a therapeutic alternative that best fits your medical condition.
FAQ
Frequently Asked Questions
---
Here are some of the frequently asked questions and most common doubts that we often hear from our patients.
Here's How You Can Get a Connecticut Medical Marijuana Card :
Apply online and answer a few questions by filling in a form through our HIPAA-compliant telemedicine platform.
Connect with a health physician over a phone or video call and receive an evaluation.
Upon qualification, get your doctor's recommendation via email. Upload the recommendation along with your registration patient form to register with the state medical marijuana program.
Soon after you receive the doctor's approval, you will be required to visit the Department of Administrative Services (DAS) Business Network online. Here, you have to access your application and apply for your medical marijuana card. Upload your doctor's certification along with proof of residency and colored photographs. You will receive an answer from the concerned authorities via email.
These Are the Most Common Qualifying Conditions to Get a Connecticut Medical Marijuana Card :
Amyotrophic Lateral Sclerosis (ALS)
Cerebral Palsy
Cystic Fibrosis
Muscular Dystrophy
Hydrocephalus
Intractable Headache
Neuropathic Facial pain
Sickle Cell Disease
Osteogenesis or Brittle Bone Disease
Spinal Cord Injury
Terminal Illness
Ulcerative Colitis
Post-Herpetic Neuralgia
The cost of a Connecticut medical marijuana card is $179. The price may vary from health physician to physician. However, at Online Medical Card you can get your card for $179 and use it for one year from the date of issuance.
Only patients aged 18 and above can qualify for a medical marijuana card in Connecticut. For underaged patients, the rules are different. In other words, qualified underaged patients can access medical cannabis through a designated caregiver.