How to Get Medical Marijuana Card in Arizona
---
Before you apply with your state, you must get a medical marijuana recommendation from a certified physician practicing in Arizona. You can apply for your recommendation letter, you have to fill an online application, sit through a virtual consultation and finally receive your PDF.
Get an MMJ recommendation letter from our licensed professionals in three easy steps.
1. Register Online
All our registrations happen online. Simply fill up the application form with the basic details asked and we'll schedule a consultation with one of our certified doctors.
2. Get Evaluated
Connect with our physician who will evaluate your medical condition and decide if you require medical cannabis to manage your symptoms. Use this time to ask any questions you may have.
3. Get Recommendation
After approval, you'll receive your recommendation letter in the form of a PDF via email. You can use this letter to get your MMIC card from the Arizona Department of Health Services.
Get Recommendations From the State's Best MMJ Doctors Online
---
Do You Need a Medical Marijuana Card in Arizona?
---
All medical marijuana users in Arizona must have a valid medical marijuana card. With an MMJ card, Arizonians can enjoy a bunch of benefits that no recreational user can.
You can buy high-quality cannabis at affordable prices
You only pay an 8-9% sales tax on medical marijuana as opposed to 21% for adult-use cannabis.
You can possess up to 2.5 ounces of marijuana including dried leaves and concentrates.
MMJ users in California can be of any age. Those under the age of 18 must have a designated caregiver.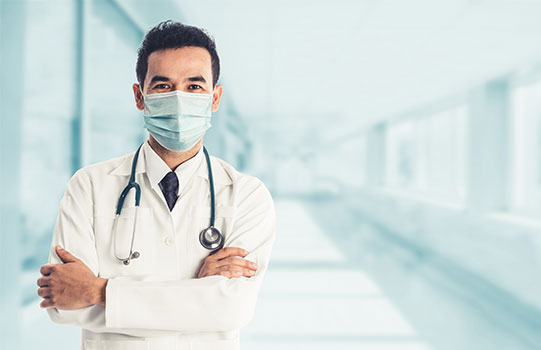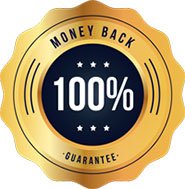 You Are Covered By Our Money Back Guarantee
If your medical marijuana recommendation issued by Online Medical Card is not accepted by the state, simply call us at (888) 988-8420 or email us at [email protected] to obtain a full refund.
Please Note: Refund will not be initiated if the request is placed after the consultation and doctor's approval.
You can verify our doctor's license at the Medical Board of California's website here: www.breeze.ca.gov
License: 3728, G55156

Qualifying Medical Conditions in Arizona
---
To qualify for an Arizona medical marijuana card, you must qualify for at least one of the qualifying conditions stated below:
Cancer
Glaucoma
HIV / AIDS
Hepatitis C
Amyotrophic Lateral Sclerosis (ALS)
Crohn's Disease
Alzheimer's disease
Cachexia(Wasting Syndrome)
Severe or chronic pain
Severe nausea
PTSD
Seizures / Epilepsy
Muscle spasms
Multiple Sclerosis
Why Apply for an Arizona Medical Marijuana Card at Online Medical Card?
---
A medical marijuana card can go a long way in helping you manage your medical condition. It's also one way to enjoy the privileges that come along with being a registered medical marijuana patient in the state of Arizona. Here are a few of them:
Easy & Quick Process
Hop on-site, fill a prerequisite form and you'll be connected to a medical professional for a virtual consultation. You do not have to apply for an appointment or go through complicated processes.
Certified Medical Staff
All our medical staff members have been licensed by the state of Arizona to practice medicine in the state. Only active and valid professionals will be connected with you during online consultations.
24/7 Customer Service
You can connect without customer support staff via the chat box, email or contact details shared on the website. Assistance will be available at all times, round the clock.
Money-Back Guarantee
If our professionals decide that you do not qualify for a medical marijuana recommendation or believe that it will aggravate your symptoms further, you will not be charged anything. 100% refunds will ensue if any charges were incurred.
HIPAA Compliance
All patient data shared with the medical staff via the platform is protected and secured to secure your privacy rights. Our platform adheres to all HIPAA Guidelines regarding a patient's sensitive information.
BBB A+ Rating
Online medical card has been accredited with an A+ rating from the Better Business Bureau for its promising services while staying true to the values of trust, reliability, ethical operations and trustworthy services.
FAQ
Frequently Asked Questions
---
We have answered some of the most frequently asked questions to give you some clarity.
Yes, a patient should be a resident of Arizona to apply for a medical marijuana card in the particular state. It is one of the multiple qualifying conditions to get a recommendation by a licensed professional. Patients are required to provide proof of their residency through state-issued identity cards like a driver's license, voter's ID etc during their consultation.
To qualify to apply for a medical marijuana card in Arizona, patients must fulfill the following conditions:
Be a current resident of Arizona with a valid identification proof
Should be suffering from one of the qualifying medical conditions
Must be at least 18 years old or must have a designated caregiver
Must get evaluated by a medical marijuana doctor and receive their marijuana recommendation
No, Arizona does not accept out-of-state cards. In other words, MMJ users of other states that are visiting Arizona cannot purchase marijuana with their IDs. Even so, all outsiders with an MMJ card enjoy the same level of protection as Arizona cardholders.
With an Arizona medical marijuana card, patients can purchase any medicinal cannabis products. You can buy loose flowers, smokables, tinctures, oils, topicals or edibles. As compared to recreational marijuana products, you can find much more potent varieties at dispensaries and do not have to have the 16% excise tax.
Cannabis cultivation is legal in Arizona, and you can grow up to 6 adult plants individually or a total of 12 plants if multiple adults living in the house use marijuana. Medical marijuana cardholders in Arizona who live more than 25 miles away from a dispensary can grow upto 12 cannabis plants for use. This provision applies to both patients and caretakers.
However, all cannabis grown in a residential space must be hidden from public view. These are also restricted for personal use and cannot be sold for commercial purposes.
MMJ cardholders can buy up to 2 ½ ounces of medical cannabis, out of which, 12 ½ grams can be possessed in the form of concentrates. Possession of more than this is classified as an offence.
Yes, Arizona offers reciprocity with all states that follow a similar marijuana registration process. Therefore, the state protects the rights of all MMJ users with medical cards from another state.