Our Process
Get your 420 Medical Card Online in 3 Simple Steps
---
You will receive your recommendation from a licensed health professional. With telemedicine, you can now get evaluated from the comforts of your home.
1. Prequalification
Register on the website and fill in a quick patient questionnaire.  It will be shared directly with your doctor for review.
2. 420 Card Evaluation
Complete a video consultation. The doctor will approve or deny your application based on the medical information provided by you.
3. Receive Recommendation
Receive the PDF of your recommendation by email upon approval. You will receive the email within 24 hours.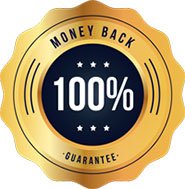 You Are Covered By Our Money Back Guarantee
If your medical marijuana recommendation issued by Online Medical Card is not accepted by the state, simply call us at (888) 988-8420 or email us at [email protected] to obtain a full refund.
Please Note: Refund will not be initiated if the request is placed after the consultation and doctor's approval.
You can verify our doctor's license at the Medical Board of California's website here: www.breeze.ca.gov
License: 3728, G55156
What are The Benefits of Getting a 420 Card in California?
---
Learn about the privileges a patient inherits with a 420 med card in California
Medical Marijuana Products
While recreational users can only access cannabis products limited in regards to potency, a licensed physician's 420 medical card allows patients to access a wide range of marijuana products without potency restrictions.
Legal Security
All legal patients with a valid 420 card enjoy a sense of security in the state. It renders them the legal right to buy, use and possess a legal amount of medical cannabis without worrying about any legal persecution.
Wider Access
Despite the legalization of recreational marijuana in CA, the ratio of medical marijuana dispensaries is higher than those offer adult-use cannabis for sale which are generally only accessible to those with a 420 medical card.
Cost-effective
The state of California offers tax relaxations and special discounts on cannabis products for medical patients. A patient with a valid 420 card can save 28% more on cannabis purchases than a recreational user in some cities.
Age Relaxation
While a recreational user must be over 21 years of age to access marijuana in the state of California, all medical users can legally apply for a 420 card and access cannabis in the state at the age of 18 years.
Possession Restrictions
A medical user with a doctor's recommendation or card in CA can possess up to 8 ounces of dried marijuana while a recreational user is only allowed to possess an ounce of marijuana.
Want to Save Up on Your Cannabis Bills?
---
Make the right choice by getting a 420 card in California
The Best Ways to Consume Medical Marijuana With a 420 Card in California
---
In 1996, California became the first state to legalize medical marijuana in the country. Since then, not only has the demand of marijuana increased but also its variety. From conventional products like smokables and edibles, to innovative varieties like topicals, transdermals and wellness products, marijuana can today be consumed in a number of ways. Each one these delivery methods offer relief differently. For instance, marijuana edible may deliver a potent and strong high in comparison to transdermal patches that offers mild and gradual effects. Among such a huge variety, finding the most effective type of cannabis product is essential for a medical patient. Only a professional medical marijuana doctor has the knowledge to guide you towards the best product well suited for your medical condition. So, apply for a consultation online get yourself a California 420 medical card today.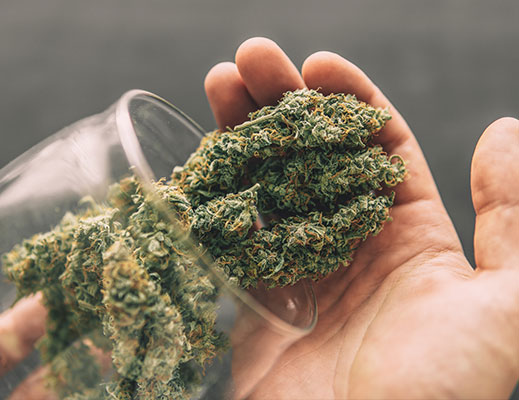 FAQ
Frequently Asked Questions
---
We have solutions to all your concerns and queries. In case you are not satisfied or need help with your concern, talk to our experts. They are always available to assist you in every manner possible.
A 420 card in California allows people with medical health conditions access marijuana for medical use legally. In other words, patients need a 420 card from a licensed medical health professional in California to purchase marijuana products to manage their condition.
Essentially, a licensed medical health professional evaluates the patient's condition and if cannabis can help manage his condition. If he approves, he writes a recommendation that allows the patient to purchase medical marijuana in California without any hassles. The 420 card comes with several benefits such as exemption from tax, a wider choice of products, and greater possession and cultivation. However, people in California can access cannabis even without a 420 card as adult-use cannabis is legal in the state. For that, all you need is a government-issued ID card. However, the products available for recreational use are not that potent and are also limited in terms of variety. There are several other benefits that a 420 card holder gets over a recreational user.
To become a medical marijuana patient in California, there are certain documents that you require. These include –
Proof of residency.
A Photo-ID Card.
Patients are advised to obtain legitimate medical records from their primary physician describing their health condition.
Acceptable proof of residency documents include residential deed, utility bill, government-issued ID card, driver's license. Acceptable ID Card include valid California ID, passport, resident card, driver's license etc. We are a team of licensed medical health professionals who are state-approved to provide 420 cards in California. During evaluations we go through the patient's medical history. IN order to responsibly sign the certificate, our health professionals must have a comprehensive understanding of your health and medical history. That is why we suggest our patients explain their health condition and medical details as elaborately as possible. We are here to provide an accurate assessment of our patient's condition. For that, the evaluations process is carried out.
Only licensed medical health professionals can recommend 420 medical cards online in California. These include:
Healthcare provider practicing in California
A California medical authorities' licensed health physician.
A nurse practitioner
Any health professional who is certified by the California Board of Podiatric Medicine (CBPM)
These are the health professionals certified to provide medical cards in California. A recommendation from any of these will give you access to legal medical cannabis. Online Medical Card has a team of licensed physicians who evaluate patient's conditions through our telemedicine portal. It helps you get evaluated at home. If our medical marijuana doctor feels you qualify for the California Medical Marijuana Program, only then will he sign the certificate. If approved, you will receive the recommendation through email within a few minutes.
In order to qualify for a 420 medical card in California, a patient must be over 18 years of age and suffering from a health condition listed by the state of California. If you feel medical cannabis can help your condition, apply for a recommendation.
The state of California has a list of qualifying conditions which qualify a patient for the state medical marijuana program. These conditions include Anorexia, Arthritis, AIDS, Cachexia, Cancer, Seizures, Chronic Pain, Glaucoma, Migraine, Severe Nausea, Persistent Muscle Spasms, including spasms with Multiple Sclerosis, and any other chronic medical symptom that
If not, alleviated may lead to discomfort and harm to the patient's overall health.
Limits the patient's ability to perform important life functions as defined in the Americans with Disabilities Act of 1990.
If you are suffering from any of these conditions, you can apply for your online 420 medical card with us today. Our health professional will be connected with you and do your 420 evaluations. Medical marijuana has proven to be one of the most effective forms of medications today. Its pain-relieving and anti-inflammatory properties make it an effective alternative to traditional medications that are mostly addictive and cause severe side effects.
Getting a 420 medical card online in California take no more than a few minutes. With the help of telemedicine,  patients today can get the recommendation from licensed doctor at home. No need to wait in long queues, make appointments or drive to a clinic. Complete the process online and have your recommendation without any hassle.
Here's How to Get a 420 Card Online in California:
Fill out a pre-qualification form.
Have a video consultation with our licensed health physician. Share details of your medical condition and other concerns.
Upon approval, you will receive the 420 medical card online through email within a few minutes.
With adult-use cannabis being legal in California, people often wonder about the need of getting a recommendation when they can simply purchase marijuana with any government-issued ID card. If you are a patient and want to consume marijuana to manage your condition, then getting a recommendation is necessary. Because recreational marijuana may be legal in the state but the products that are available for recreational use are not potent enough to help you manage your condition. For that, you will require a recommendation. A 420 card comes with several benefits in terms of the products and choices it provides. And if that is your priority, then getting recommendation makes a lot of sense.
If medical marijuana has proven to help manage your condition in the past year, then resume your treatment by getting a 420 card renewal. The process is simple and pretty much the same as that of getting a new recommendation.
Here's How to Renew Your 420 Medical Card in California:
Fill out an application form. All the details filled will be kept confidential and secure.
Our health professional will evaluate your condition. Share your medical history and any concerns you may have.
If approved, receive the recommendation through email within minutes.
{
"@context": "https://schema.org",
"@type": "FAQPage",
"mainEntity": [{
"@type": "Question",
"name": "What is a 420 card in California?",
"acceptedAnswer": {
"@type": "Answer",
"text": "A 420 card in California allows people with medical health conditions access marijuana for medical use legally. In other words, patients need a 420 card from a licensed medical health professional in California to purchase marijuana products to manage their condition.
Essentially, a licensed medical health professional evaluates the patient's condition and if cannabis can help manage his condition. If he approves, he writes a recommendation that allows the patient to purchase medical marijuana in California without any hassles. The 420 card comes with several benefits such as exemption from tax, a wider choice of products, and greater possession and cultivation. However, people in California can access cannabis even without a 420 card as adult-use cannabis is legal in the state. For that, all you need is a government-issued ID card. However, the products available for recreational use are not that potent and are also limited in terms of variety. There are several other benefits that a 420 card holder gets over a recreational user."
}
},{
"@type": "Question",
"name": "What Do I Need to Get a 420 Card in California?",
"acceptedAnswer": {
"@type": "Answer",
"text": "To become a medical marijuana patient in California, there are certain documents that you require. These include –
Proof of residency.
A Photo-ID Card.
Patients are advised to obtain legitimate medical records from their primary physician describing their health condition.
Acceptable proof of residency documents include residential deed, utility bill, government-issued ID card, driver's license. Acceptable ID Card include valid California ID, passport, resident card, driver's license etc. We are a team of licensed medical health professionals who are state-approved to provide 420 cards in California. During evaluations we go through the patient's medical history. IN order to responsibly sign the certificate, our health professionals must have a comprehensive understanding of your health and medical history. That is why we suggest our patients explain their health condition and medical details as elaborately as possible. We are here to provide an accurate assessment of our patient's condition. For that, the evaluations process is carried out."
}
},{
"@type": "Question",
"name": "Who can Recommend 420 Medical Cards Online in California?",
"acceptedAnswer": {
"@type": "Answer",
"text": "Only licensed medical health professionals can recommend 420 medical cards online in California. These include
A health physician licensed from the Californian medical authorities.
Healthcare provider in California
A nurse practitioner
Any medical health professional certified by the California Board of Podiatric Medicine (CBPM)
These are the health professionals certified to provide medical cards in California. A recommendation from any of these will give you access to legal medical cannabis. Online Medical Card has a team of licensed physicians who evaluate patient's conditions through our telemedicine portal. It helps you get evaluated from the comforts of your home. If our medical marijuana doctor feels you qualify for the California Medical Marijuana Program, only then will he sign the certificate. If approved, you will receive the recommendation through email within a few minutes."
}
},{
"@type": "Question",
"name": "How to Qualify for a 420 Medical Card in California?",
"acceptedAnswer": {
"@type": "Answer",
"text": "In order to qualify for a 420 medical card in California, a patient must be over 18 years of age and suffering from a health condition listed by the state of California. If you feel medical cannabis can help your condition, apply for a recommendation.
The state of California has a list of qualifying conditions. A patient must be suffering from any of these conditions to qualify for the state medical marijuana program. These conditions include Anorexia, Arthritis, AIDS, Cachexia, Cancer, Seizures, Chronic Pain, Glaucoma, Migraine, Severe Nausea, Persistent Muscle Spasms, including spasms with Multiple Sclerosis, and any other chronic medical symptom that
If not, alleviated may cause severe discomfort and harm to the patient's mental and physical health.
Limits the person's ability to conduct significant life functions as mentioned in the Americans with Disabilities Act of 1990.
If you are suffering from any of these conditions, you can apply for an online 420 medical card with us today. Our health professional will be connected with you and do your 420 evaluations. Medical marijuana has proven to be one of the most effective forms of medications today. Its pain-relieving and anti-inflammatory properties make it an effective alternative to traditional medications that are mostly addictive and cause severe side effects."
}
},{
"@type": "Question",
"name": "How to Get a 420 Card Online in California?",
"acceptedAnswer": {
"@type": "Answer",
"text": "Getting a 420 medical card online in California is pretty simple and quick. Through telemedicine, the process of getting a recommendation has not just become simpler and convenient but also time-effective. Patients today do not even have to leave their houses to get their recommendations. No long queues or waiting hours for your turn in a clinic. You can get 420 evaluations online from our licensed medical health professionals without any hassles.
Here's How to Get a 420 Card Online in California:
Fill out our application form.
Connect with our licensed physician. He will conduct medical marijuana evaluations online through video call. Share your medical history and health concerns.
If approved, you will receive the 420 medical card online through email within a few minutes.
With adult-use cannabis being legal in California, people often wonder about the need of getting a recommendation when they can simply purchase marijuana with any government-issued ID card. If you are a patient and want to consume marijuana to manage your condition, then getting a recommendation is necessary. Because recreational marijuana may be legal in the state but the products that are available for recreational use are not potent enough to help you manage your condition. For that, you will require a recommendation. A 420 card comes with several benefits in terms of the products and choices it provides. And if that is your priority, then getting recommendation makes a lot of sense."
}
},{
"@type": "Question",
"name": "How to Renew Your 420 Medical Card in California?",
"acceptedAnswer": {
"@type": "Answer",
"text": "If medical marijuana has proven to help manage your condition in the past year, then resume your treatment by getting a 420 card renewal. The process is simple and pretty much the same as that of getting a new recommendation.
Here's How to Renew Your 420 Medical Card in California:
Fill out an application form. All the details filled will be kept confidential and secure.
Our health professional will evaluate your condition. Share your medical history and any concerns you may have.
If approved, receive the recommendation through email within minutes."
}
}]
}