Follow a Simple Application Process
---
Our telemedicine process aims to make getting a medical marijuana card easy for all patients. For this reason, we bring you a simple three step process to apply for an online consultation today.
1. Fill the Application Form
Visit our website, register online and fill in a quick patient questionnaire.
2. Consult a Doctor
Connect with a doctor via video call. Answer all questions in detail.
3. Receive Your Recommendation
Upon approval, receive your recommendation by email within 24 hours.
Trusted by Patients Nationwide
Backed by 20+ Years of Experience
---
You deserve world class facilities and the best services even when choosing telemedicine over traditional walk-in consultations. In that case, you can trust Online Medical Card for your online consultation.
We've been in the healthcare industry since 2001. It has helped us build a reliable team of licensed professionals and experts that specialize in medical marijuana. If you are ready to embrace the therapeutic properties of cannabis, let us help you.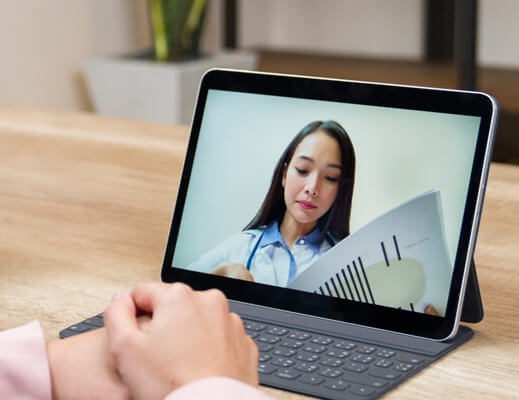 Find Out If You Qualify For a Nevada MMJ Card
Experience the Convenience of Telemedicine
---
Telemedicine is the future of healthcare. Online Medical Card embraces the convenience of telemedicine and brings you a quick and easy way to get a recommendation in Nevada. You can now skip the hassle of driving to a clinic and be done with everything online.
At no point during the process will you regret choosing telemedicine. Our online platform is up-to-date with the latest technology to ensure that your experience is safe and satisfying.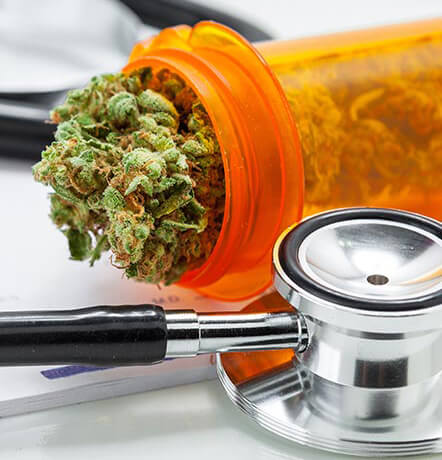 Why Is Telemedicine Better Than Walk-in Clinics?
---
Seeing a doctor through a phone or laptop screen can cause hesitation and doubts among beginners. But, it's definitely a smarter choice than making appointments at a clinic. There's more than one reason to back this statement.
Prompt Assistance: Online clinics have very responsive teams that provide prompt solutions to your queries.
No Boundary of Location: Consult top Nevada doctors from distant locations and get same day approvals.
Quicker and Convenient: You can bypass the hassle of appointments and driving to a clinic and get your recommendation while sitting at home.
Affordable: Online clinics offer a better deal on MMJ recommendations.

Benefits of Getting a Nevada Medical Marijuana Card
---
Despite the legalization of recreational marijuana in Nevada, having a medical marijuana card can offer exclusive advantages to cardholders.
Legal Security
Experience peace of mind with the legal right to buy, possess, use and grow medical cannabis in the state.
Guaranteed Savings
Save money with tax breaks of roughly 10% on all cannabis purchases and special discounts.
High Possession Limits
Unlike the legal limit of one ounce for recreational cannabis, qualified patients can legally possess 2.5 ounces medical cannabis.
Right to Grow Cannabis
Qualified patients can grow up to twelve mature cannabis plants at home if they cannot easily access the nearest operational dispensary.
Age Limit
All patients over the age of 18 and minors with a legal caregiver can use medical cannabis in Nevada.
Reciprocity
You can use your Nevada medical marijuana card in states with established reciprocity programs.
You Are a Click Away From Becoming a Legal MMJ Patient in Nevada
---
If you are ready to use medical marijuana, wait no more. Click to see a certified doctor now.
Why Choose Online Medical Card?
---
There are many telemedicine platforms out there and we understand your need to find the best provider in the state. With Online Medical Card, you are choosing the best online marijuana clinic that stands behind their promise to deliver the best.
100% Online Process
Consult certified doctors in Nevada using your phone or laptop. Every step of the process can be completed online.
HIPAA Compliance
Our online platform strictly abides by HIPAA guidelines to ensure a secure exchange of information between you and our doctors.
Responsive Online Support
We have a team of devoted customer executives who are available 7 days a week to solve all your queries.
Certified Physicians
We only work with board certified doctors experienced in providing MMJ consultations and proper guidance.
When to Consult a Nevada Medical Marijuana Doctor?
---
With telemedicine in the picture, you can consult a doctor whenever you have the time and desire to do so. However, if you are wondering if you will qualify or not, you can check in with the list of requirements provided by the Nevada Medical Marijuana Program before visiting a doctor.
It is the right time to consult a Nevada Medical Marijuana Doctor if:
You are a permanent resident of the state.
You are of legal age (18 years or older).
You have a state issued driver's license (no commercial license)
You suffer from one of the medical conditions approved by the state.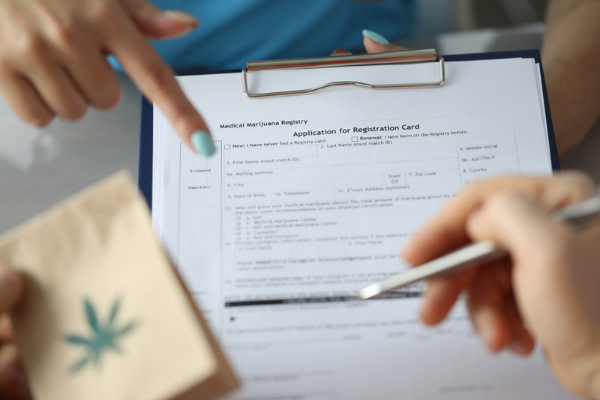 FAQ
Frequently Asked Questions
---
Have some questions about getting a medical marijuana card in Nevada? Here are answers to some frequently asked questions that will clear all your doubts.
A Nevada medical marijuana card is valid for a period of one year or two years since the day it was issued. You can choose your registration card plan in the application form.
After the expiration, you need to reapply for the card using a valid doctor's recommendation.
You can grow a maximum of 12 cannabis plants in Nevada irrespective of whether they are mature or immature.
You can grow cannabis in Nevada is the following is applicable to you:
You have a valid medical marijuana card.
There is no operational dispensary within a 25 miles radius of your residence.
You cannot visit the nearest dispensary due to illness or lack of transportation.
The cannabis plants should be for personal use only and stored within an enclosed space.
Yes, Nevada accepts out-of-state MMJ cards. Registered dispensaries of Nevada are allowed to sell medical cannabis to patients of a selected list of US states only.
The list includes Delaware, New Jersey, Massachusetts, Alaska, Arizona, Michigan, Rhode Island, New York, Hawaii, New Mexico, Vermont, Arkansas, Minnesota, California, Illinois, Montana, Washington, Ohio, Nevada, Oregon, Connecticut, Maine, Maryland, District of columbia, New Hampshire, Pennsylvania, Yerington Paiute Tribe, Pyramid Lake Paiute Tribe, Ely Shoshone Tribe and Winnemucca Indian Colony.
You need the following documents to apply for a Nevada medical marijuana card:
Clear copy of your driver's license or state ID.
Written cannabis recommendation by license doctor.
Proof of residency.
A designated caregiver must provide the following details in the application form:
Name, telephone number, address and social security number.
Identity proof (driver's license, state ID)
A statement approving the responsibility of a caregiver that is written and signed by the patient's attending physician.
You can consume medical cannabis in Nevada in private spaces. Despite legalization of recreational cannabis, the state prohibits medical cannabis use in public spaces. Additionally, medical cannabis consumption is prohibited in a moving vehicle by the passenger or the driver. And driving under the influence will be considered as DUI.