Please Note: Due to higher than usual medical marijuana card applications, the Maryland Medical Cannabis Commission is prioritizing applications for renewals. For this reason, you may experience some delay in receiving your Maryland medical marijuana card. However, this will not affect the delivery of your Online Medical Card recommendation.
Our Process
Here's How to Get a Medical Marijuana Card in California
---
Qualifying for a medical marijuana recommendation is easier than ever. You probably landed here searching online how to get a weed card. Follow these three simple steps and get access to legal medical cannabis in California.
1. Application Form
Begin by filling out a simple application form. Enter your details and complete the payment.  Rest assured all your personal details are kept secure under the HIPAA guidelines.
2. Online Evaluation
Have a virtual consultation with our physician online via video or phone call. The medical marijuana doctor will determine whether you qualify for the medical cannabis program or not.
3. Receive Recommendation
Upon qualification, you will receive the medical marijuana recommendation through email. You can use the rec to apply for an MMIC card with your county program.
Note : A medical marijuana card is issued to you by the state and not by Online Medical Card. The state fee is paid to the state and is separate from your doctor's consultation fee. Online Medical Card collects your doctor's consultation fee only.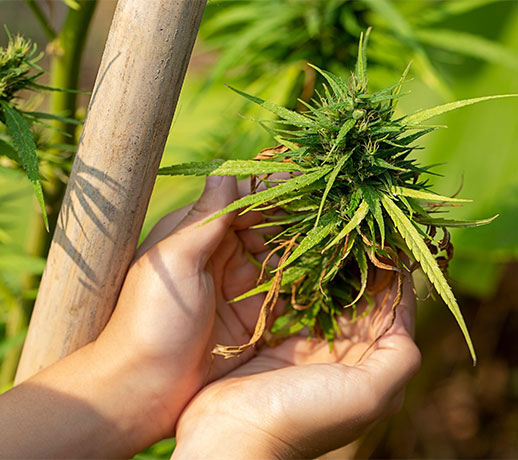 Manage Your Health Using Medical Marijuana
---
Medical cannabis has gained immense popularity due to its therapeutic properties. It is used to alleviate symptoms of several health conditions. Cannabinoids found in the marijuana plant help reduce anxiety, inflammation, relieve pain, control nausea, kill cancer cells, slow tumor growth, relax tissue muscles, and stimulate appetite.
If you feel medical marijuana can help manage your health, you can apply for a recommendation. This recommendation allows you to access medical marijuana in the state legally. It must be written by a licensed health professional in California who understands your health condition and believes medical weed can help alleviate symptoms of your condition.
Medical Marijuana Legalization in California
---
California was the first state all the way back in 1996 to legalize cannabis with the passing of Proposition 215 ( also famous as the Compassionate Care Act) and then adding onto it was the passing of Senate Bill 420 In 2003. Following this came the Medicinal and Adult-Use Cannabis Regulation and Safety Act (MAUCRSA), the framework that further guided the use of cannabis on a recreational as well as medical level. The medical marijuana industry of California is a little over 2 decades old, this means that the infrastructure is in place to ensure smooth functioning. Yes, that means there are marijuana doctors available to evaluate if cannabis is a good option for you.
For people living in California, there is still a leaning towards shopping medicinally over recreationally. This is primarily because of the benefits that you receive with a medical weed card in California. Our medical health professionals can help you earn access to medical marijuana in the state. We provide remote evaluations through our HIPAA compliant telemedicine portal. Apply today and qualify for a medical card without going through any hassle.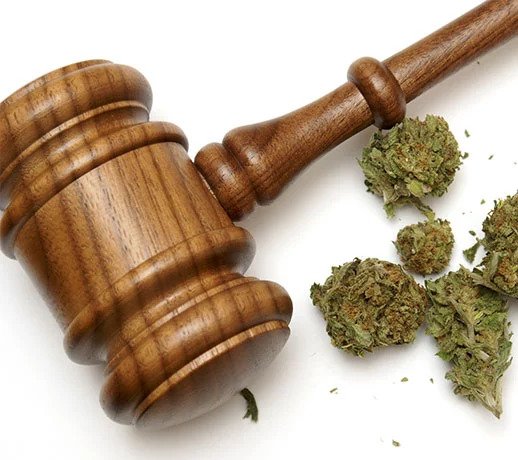 Benefits of A Medical Cannabis Card In California
---
In a state where recreational cannabis is available, one might wonder why people still prefer a medical weed card. That is because a card comes with several privileges.
Increased Access
There are still some dispensaries that only allow medical cannabis card holders to make a purchase. There is also a stark difference between the products available to medical and recreational users. Medical users are allowed to choose from a variety of higher potency products to help manage their condition. We encourage asking any questions to your cannabis doctor during the 420 evaluation process about potency.
Age Limit
The legal age to buy cannabis recreationally is 21 years. You can however apply for a medical marijuana recommendation at the age of 18. Either legal guardians can apply on behalf of minors or they can apply for themselves if they have been lawfully emancipated or have declared self-sufficiency to the state.
Higher Grow Limit
A medical user in California can grow a significantly higher amount of cannabis in comparison to a recreational user provided you have a medical cannabis card. The recreational growing limit is capped at 3 mature and 6 immature plants. A medical user on the other hand can grow 6 mature and 12 immature plants.
Cost-Effective
You save a large chunk of your money when you possess a medical marijuana recommendation. California levies several tax relaxations and special discounts for people looking to manage their condition using medical cannabis. This tax can range anywhere from 25% to 45% depending on the jurisdiction you reside.
Higher Possession Limit
Where a recreational user is allowed to possess an ounce of plant material and 8g of concentrated cannabis, a medical user is allowed 8 times that amount. But the figure is arbitrary as most places allow medical users to have as much marijuana as they feel is enough to help manage their health condition.
Legal Protection
A medical card completely safeguards you against any kind of criminal prosecution in all matters related to cannabis in California. Especially when you are flying or driving while in possession of cannabis. As long as you keep a reasonable amount of medical marijuana, you will be protected by the law.
Avoid Crowds, Long Queues, And All the Hassle
---
Consult Licensed Health Professionals Through Our Telemedicine Platform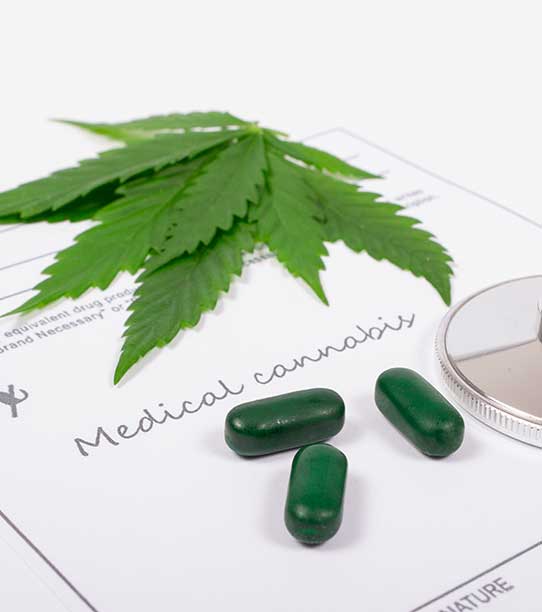 Acquire Your Medicine With a Medical 420 Card in California
---
There are plenty of ways you can acquire your medication in the state of California. Some people choose to grow their own as it helps them have complete control of their medicine in all aspects, they can decide the strain they want to grow and how they want to grow as well.
The other option is to buy cannabis from a licensed dispensary. In California, medical dispensaries are found all across the board. You name the city, chances are there is a dispensary located there. If you choose to grow marijuana for personal use and want to increase your grow limit, get yourself a growers license. Otherwise all you need is a medical marijuana recommendation to purchase the herb legally for medical use in California.
Qualifying Conditions For a Medical Cannabis Card In California
---
California is one of the most exhaustive lists of qualifying conditions. I say exhaustive in the sense that it is very open-ended and that it is pretty easy to qualify for a medical cannabis card.
The most common qualifying conditions for a Medical weed Card In California include: HIV/AIDS, Anorexia, Arthritis, Cancer, Side-effects of chemotherapy, Irritable Bowel Syndrome, Radiation Therapy Side effects, Cachexia, Chronic Pain, Glaucoma, Migraine, Severe Nausea, Spasticity, Persistent Muscle Spasms including the one's associated with multiple sclerosis, Seizures including but not limited to the one's associated with epilepsy
The liberal part of the state's qualifying conditions is due to the arbitrary nature of this list. These conditions will get you a medical cannabis card but you can also get an MMJ card if
Your condition is not alleviated then you may suffer from severe discomfort and harm the patient's mental and physical health.
It limits a person's ability to conduct significant life functions as mentioned in the Americans with Disabilities Act of 1990.
If you still have any questions regarding the qualifying conditions of the state of California, you can have a look at California Proposition 215, along with the revised Senate Bill 420. Marijuana has quickly evolved to become a lifeline for a large number of people and there is a lot that we still don't understand about it. In California, the last call is that of your physician. If they feel that your condition will benefit from the addition of medical marijuana then irrespective of the condition you will receive a medical marijuana recommendation.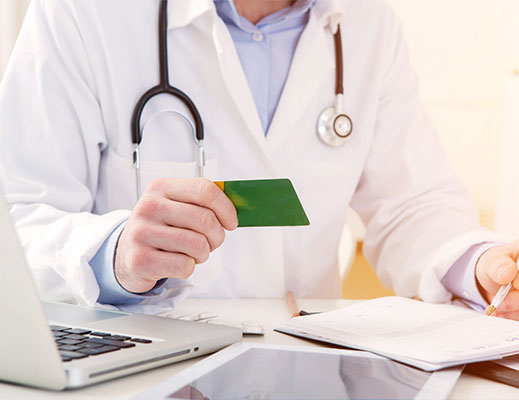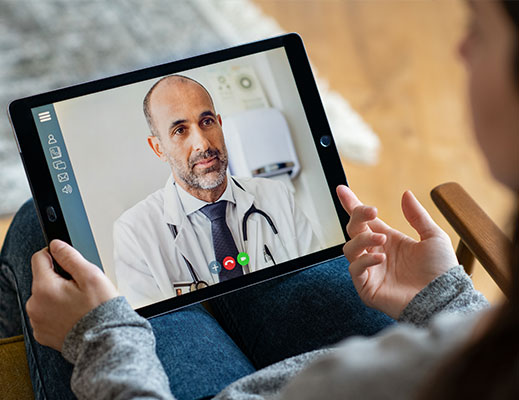 What Happens During A 420 Evaluation?
---
A 420 evaluation is a pretty simple meeting that takes place on our telemedicine platform via a video call. You get to interact with a qualified 420 professional who has been helping patients suffering from a variety of ailments to gain access to a medical cannabis card and in turn the benefits that accompany it.
All our practitioners familiarize themselves with your case before the consultation even takes place with the help of the pre-qualification form that you fill out as the first step to getting your medical weed card.
Once the consultation is done the medical marijuana doctor is able to make an informed decision regarding your MMJ card. Based on your condition and its symptoms they make the decision of whether or not medical marijuana is a good fit for you. If your application is successful, they complete the certification and you receive an email with your medical marijuana doctor's recommendation instantly. If you do not qualify you will not be charged and you will receive your money back.
Once you get your medical marijuana recommendation, it will be valid for a year.
Laws You Need To Know In California
---
The legislation is pretty clear in California regarding all things cannabis. CBD derived from hemp is legal throughout the United States and is available as an over the counter supplement in California as well.
Since recreational cannabis is legal, you can purchase cannabis legally as long as you are over the age of 21 without the need of a marijuana doctor evaluation.
Other standard rules you need to take care of include:
You should be 21 or older to use or possess recreational cannabis. But, if you wish to use medical cannabis then the age limit is 18.
You are permitted to carry around 28.5g of plant material and 8g of concentrated cannabis if you are a recreational user.
You cannot buy from or sell cannabis to minors.
Driving under the influence of cannabis is illegal
Consumption of cannabis in a public place is illegal.
You cannot open a bag containing cannabis in public places.
As cannabis is still banned on a federal level it is illegal to cross state lines with it.
Only state-licensed dispensaries can sell cannabis products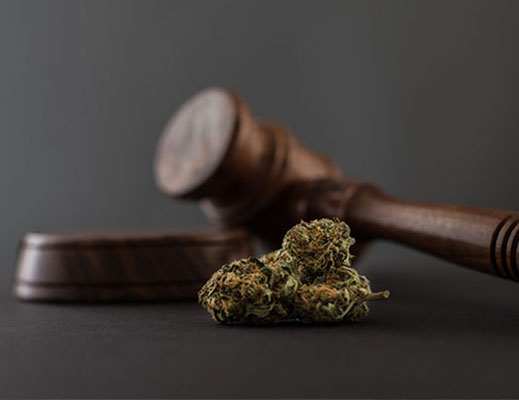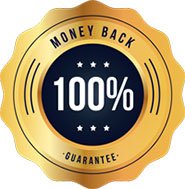 You Are Covered By Our Money Back Guarantee
If your medical marijuana recommendation issued by Online Medical Card is not accepted by the state, simply call us at (888) 988-8420 or email us at [email protected] to obtain a full refund.
Please Note: Refund will not be initiated if the request is placed after the consultation and doctor's approval.
You can verify our doctor's license at the Medical Board of California's website here: www.breeze.ca.gov
License: 3728, G55156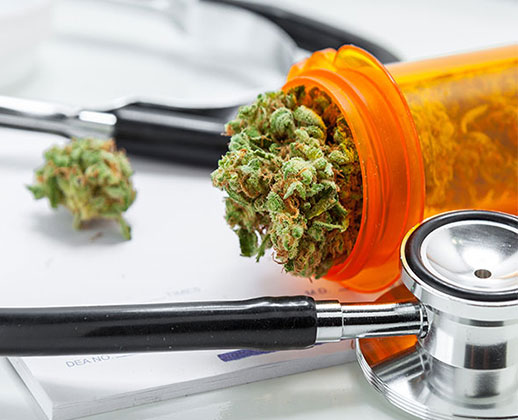 Does California Practice Medical Marijuana Reciprocity?
---
Well, the simple answer to that would be yes/no. But legislation is seldom that straightforward. Arizona, Hawaii, Maine, Nevada, New Hampshire, Michigan, and Rhode Island all recognize a valid, in-date MMJ card that has been issued in California.
Entering into another state's dispensary is completely at the discretion of the dispensary of the state in question.
Now, to the second part of whether or not California recognizes medical marijuana cards from other states as valid, the answer would be a stringent no. You cannot get an out of state card and make a medical purchase in California.
Reciprocity is an important benefit for medical marijuana patients if they are making a trip to any of the states listed above. But if you are traveling to California from one of these states you will be buying marijuana as a recreational consumer.
Limitations of a Medical Marijuana Card In California
---
There are certain things that one needs to take care of even with a medical cannabis card in California. California's Medicinal and Adult-Use Cannabis Regulation and Safety Act (MAUCRSA) does not provide patients with employment or tenancy rights. This implies that if an employer decides to fire or not hire a person based on the fact that they use cannabis for any purpose, you cannot take legal action against them. It is completely at the discretion of the employer of the decision they make.
Federal employees and those who hold a commercial driving license are also barred from holding a medical 420 card owing to the nature of their jobs. Another right you lose as medical marijuana use is the right to bear arms. This has led to the development of sanctuary cities where people use cannabis while retaining their second amendment rights.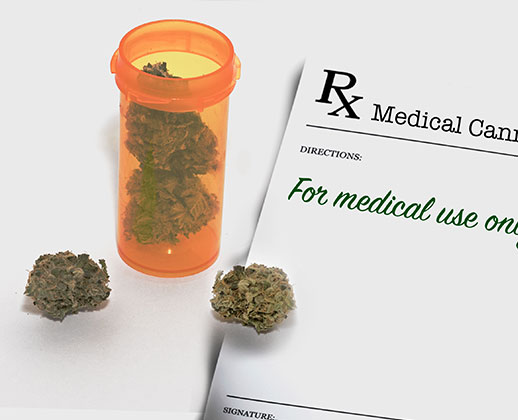 FAQ
Frequently Asked Questions
---
Find answers to all your medical cannabis card related queries. In case you are unable to find a solution to your concern, reach out to us. Our experts are always available for assistance.
According to Californian legislation, any adult over the age of 18 is allowed to apply for a medical marijuana card. If you are under the age of 18 then a legal guardian or parent can apply on your behalf. Minors themselves can become a qualified patient if they are lawfully emancipated or have declared themselves self-sufficient to the state.
A caregiver as per the rules of California is a person who is responsible for the housing, health, or safety of a patient who is a medical marijuana cardholder.
There are rules for caregivers as well. Caregivers are allowed to possess/or cultivate a certain amount of marijuana depending on the needs of the patient. They can get a Medical Marijuana ID Card but just as patients don't need to apply for a card, there is no need for a caregiver to do it either.
The eligibility criteria for a caregiver under the California marijuana law is as follows:
You need to be at least 18 or be an emancipated minor or the parent of the minor who is a patient
The person under your care is allowed to use medical marijuana
You have been consistently responsible for their wellbeing.
The care you provide is beyond just administering medical marijuana to the patient
You began taking care of the patient before they were recommended medical cannabis
A medical marijuana card in California will cost you about $39 on Online Medical Card. This includes a consultation with a licensed health professional and a PDF copy of your doctor's recommendation.
This recommendation is valid for a year after which you will be required to meet a state-licensed physician to get your recommendation renewed. There are no additional fees associated with the amount and you can also assign a designated caregiver at this time.
No insurance company at this time covers the cost of a medical marijuana card as it is still illegal on a federal level.
There is no need for you to carry an ID around with states that you are a medical marijuana patient, but if you really want to, you can always apply for one, A doctor's recommendation is usually more than enough to get you to the benefits associated with being an MMJ patient in the state.
But if you are applying to the county program for a medical marijuana card you need to take care of certain things.
To apply for a MMJ card, the first thing you need to show is a signed certificate that acts as proof of the condition you are suffering from. Other documents that you will require include:
ID
Proof Of Residency in the State of California
A signed doctor's recommendation ( what you receive from Online Medical Card)
Forms Of ID That Are Accepted
Unexpired, Valid Driver's License
Any state procured identification card
Passport
Proof Of Residency That Are Accepted
DMV motor vehicle registration from California
Utility bill
Rent or mortgage agreement
A Signed Marijuana Doctor's Recommendation
This is the PDF recommendation that you receive on the successful completion of your 420 evaluation. This document is also the only thing that you really require to be able to access all the benefits associated with a medical marijuana card.