Renew Medical Marijuana Card Online
- May 31, 2020
Steps to Renew Medical Marijuana Card in California Online in Easy And Secure Process
A medical marijuana card or recommendation is valid for one year from the date of issuance. You have to get your card renewed to continue receiving cannabis-related services. Soon after your recommendation expires get your card renewed from the previous health care practitioner or a licensed doctor in your state.
Fill A Renewal Form

Begin by signing up with us. Provide your personal details and fill the form carefully. Please take note, your first name, last name, and address must be similar to the details on your state-issued ID card. Soon after the completion of the form, one of our available and licensed medical marijuana doctors will review your information and get back to you shortly.

Get Evaluated

After the successful validation of your information, our team will connect you to a licensed healthcare professional. You can talk to the doctor, ask questions, and keep the evaluation process as short and long as you deem it necessary. The doctor will also present you with some questions. Ensure that you don't miss out on any detail and answer everything honestly for a thorough renewal process.

Receive Your Renewal

After the evaluation, you will receive an email confirming that the process of renewal was successful. A copy of your renewal will be mailed to you on your given email address. The new recommendation will start immediately after the date of the expiration of the previous one. You do not have to see the same doctor, you can visit another practitioner to get your MMJ card renewal.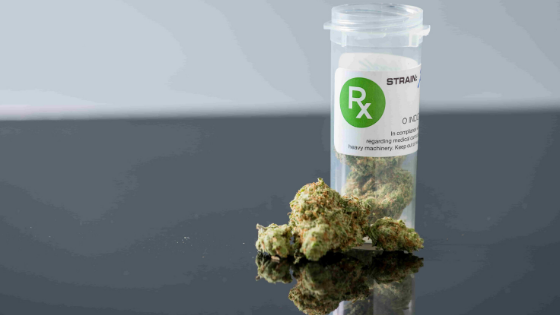 Why Do I Need A MMJ Card Renewal?
A medical marijuana renewal exists to protect the health of a patient seeking continual medical cannabis care. The purpose is to provide recommendation renewal through a protected and systemized process. Our medical staff ensures that every patient continues using medical cannabis services responsibly. This is why it is necessary to provide renewal services only after a thorough evaluation. To ensure the same we have a team of highly educated and experienced state-licensed doctors. They will not only provide you with evaluation but also study your existing symptoms and medical history. The evaluation process will enable the physician to ascertain whether cannabis use is still a safe treatment option or not.
Get Renewal Now
List of Documents Required To Get Your Card Renewed
You will be required to submit certain documents along with the medical form. These documents will enable us to complete your renewal process easily and quickly.
State-Issued ID Card

A state-issued ID card, a driver's license, or a passport. You have to submit any of the above-mentioned documents to help us complete the validity of your renewal. Only a state-issued ID card is accepted. So, make sure you apply for a renewal in the state you reside in. If you have changed your address. Kindly inform us before while applying for the MMJ card renewal.

Existing Cannabis Recommendation

Whether you have a cannabis recommendation verified from another health practitioner or you got the same from us. In both cases, you have to submit your existing recommendation or card. We also provide renewals to patients who did not get their first recommendation from us. Feel free to get a renewal from our doctors through a streamlined process.

Medical Records

Submit your medical records for a thorough evaluation process. Your medical records will allow the doctor to assess your condition and provide a renewal within minutes. This submission is particularly vital for patients who get their card renewed for the first time. For patients who are receiving our services for the second time, even they must submit their medical history and discuss how cannabis helped improve their condition.

Photographs

Along with the documents you also need to submit your recent photographs. Make sure that the photos are not too old and photoshopped. The photograph should be taken against a white background. Two copies of the passport-sized photos with a front-facing side are an ideal requirement for photo submission.
New Patient Recommendation Renewal
A new patient with an existing recommendation can get an MMJ renewal from us. The process of renewal will be very similar to that of the first time recommendation. The reason being that our medical team follows a process of thorough evaluation and they have to study your medical condition from a fresh perspective. Although your previous evaluation will also be taken into account. In the process of evaluation, you have to discuss your medical history, existing symptoms, and how cannabis has helped you improve your medical condition. If approved, you will get your recommendation within minutes and you can download the same from the comfort of your homes.
Existing Patient Recommendation Renewal
Patients who have an existing medical marijuana recommendation can simply mention that they need a card renewal. You have to submit or show your previous recommendation and our medical staff will help you connect with our doctors. You can get your card renewed from the doctor who gave you the recommendation. The doctor will have your medical information. However, always keep in mind that the doctor will evaluate your condition again to ensure whether you qualify for renewal or not. This process also ensures whether a patient requires further medical cannabis use or not. If yes, you will be provided with a renewal instantly. In case you don't qualify for a renewal, you don't pay.
Benefits Of A Renewing Your Cannabis Recommendation
MMJ renewal will enable you to continue using cannabis services as before. You can avail of the benefits as soon as you receive your renewed recommendation from our licensed medical health care professional.
#1 Continual Receival Of Services

A card renewal will enable you to use medical marijuana services regularly for up to one year from the new date of issuance. You can purchase and get products from medical cannabis dispensaries near you. In case of a delay in the renewal process, the existing expired card cannot be used to purchase medical marijuana from dispensaries. This means that you have to get your card renewed in order to continue receiving cannabis services.

#2 Tax Saving

This is one of the major advantages of getting a card renewed. You can save up to 15 percent sales tax or more depending on the state you reside in. It also helps the patients keep the product cost low. A one-time renewal cost will allow you to save money for an entire year. And every time you purchase a cannabis product you don't have to pay the extra sales tax.

#3 Fewer Restrictions

Soon after receiving a renewal you can purchase, possess, cultivate, and validly drive with cannabis. A renewal allows an individual aged 18 or above to purchase cannabis from state dispensaries. Without a renewal, the age limit will increase to 21-years-old. Most vitally, you will not be able to purchase 8 oz of cannabis without a medical cannabis card. Neither will you be allowed to cultivate marijuana in a 100 square feet land. Meaning you have to renew your card to avail of the benefits of an MMJ card.

#4 Increased Access To High-Quality Products

Medical marijuana dispensaries offer a wide range of cannabis products. They will provide you with cannabis that is potent and more suitable for your medical condition. With an MMJ card renewal, you can continue purchasing high-quality products as before.

#5 Grow A Higher Limit

You can grow up to six mature and 12 immature plants in your personal space. For a higher growing limit, we suggest that you get a medical marijuana grower's license from us. It will also help you minimize the cost you spend on purchasing cannabis products.
Your MMJ Renewal From Online Medical Card Includes
Since the legalization of marijuana, many people have undergone a complicated and long-awaited medical marijuana evaluation process. However, our experienced and professional staff provide patients with instant renewals. The renewal provided by doctors at our clinic includes a one-year card. This means you can continue using the services for another year from the new date of issuance. Not only this but we provide you with an electronic copy of the renewal. You can download the copy from the comfort of your home. A hard copy of the renewal will be delivered to your doorstep within 3-4 business working days. We also make sure that all your questions regarding an MMJ renewal are answered immediately. For the same, we have a team readily available on online chat and call. You can get in touch with them and ask anything you would like to learn regarding our medical marijuana card services. You also get an opportunity to access cannabis the same day. You don't have to wait weeks or months for the approval. As soon as you get approval for renewal, you can take a copy of the same to purchase cannabis products. In addition to this, a patient's medical information is stored at the HIPAA database. This means that your previous and existing medical records will stay secure and will never be placed on a public database.