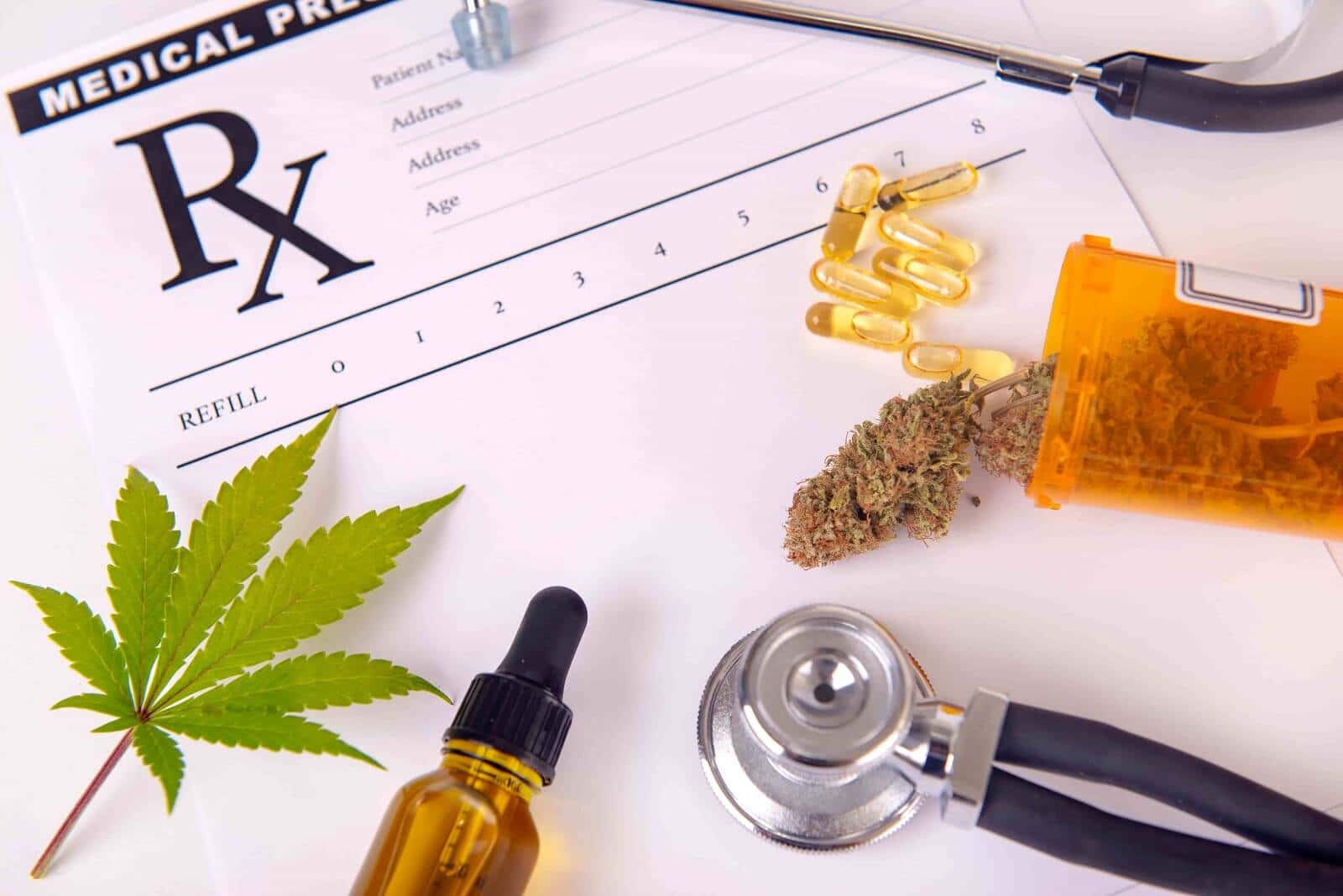 How To Apply For A Medical Marijuana Card in 2021?
- May 31, 2020
A medical marijuana card can help you consume cannabis legally. It simply states that you use cannabis for managing your medical condition and that a licensed doctor has recommended the use to you. Other than this, there are various perks that only an MMJ card holder has access to.
An MMJ card or letter is more precisely a recommendation by a licensed physician where the medical practitioner allows the holder of the card to legally use cannabis as a medicine. Please note that it is called a recommendation and not a prescription for a reason. Since cannabis falls under the category of a Schedule 1 drug under the federal law, doctors cannot legally prescribe cannabis as a part of therapy. But thanks to the California state laws, a 420 evaluation is entirely legal and secure.
The doctors are licensed and are adequately trained to access patients for marijuana recommendations. The state law accepts a medical card and gives legal access to the owner in accordance with the medical cannabis program of the state.
Here is how you can Apply For a Medical Marijuana Card in 2021
Apply For A Pre-Qualification Form
See A Doctor Via Video Call
Receive Recommendation
Applying for a medical marijuana card is an easy and simple process that takes a few minutes when done online. Only three steps before you become an owner of an MMJ Card.
Apply For A Pre-Qualification Form
The first step is to make an account at Online Medical Card and fill in the pre-qualification form. You will need to provide your medical history and important documents like identity proof. Once done, wait for your video call with a doctor for the evaluation process.
See A Doctor Via Video Call
On your video consultation with the medical professional, be open about your medical condition. Answer all questions in detail and feel free to clear your doubts too. Based on the evaluation process, the doctor will decide if you are eligible for an MMJ Card. If yes, he or she will plan out a treatment plan that complements your medical condition and lifestyle.
Receive Recommendation
Upon qualification, you will receive your recommendation in the form of a PDF on email. You can get it printed and visit the nearest dispensary to make your first cannabis purchase.
Get Your Medical Card Renewed Online
An online MMJ Card stays valid for only a year. Beyond that time you will have to get it renewed to continue taking advantage of the medical cannabis perks. The good news is, you can also renew your MMJ recommendation within a few minutes without leaving your home. Get it done online and resume with your cannabis lifestyle.
Why get an Online Medical Card?
The acceptance of medical cannabis has grown over the years, the proof of which is its legal status in most states of the US. Though the restrictions around cannabis have eased, most states require patients to present proof for their cannabis consumption. A medical marijuana card is meant to serve this purpose.
But you may also wonder, why get an MMJ Card when your state allows recreational use? You can walk into a dispensary with any state-issued identification and buy cannabis legally. To clear your doubts, know that an MMJ Card is not just meant for identification, it also adds convenience to cannabis purchases for all medical patients. The card owner gets special privileges that recreational users aren't entitled to.
Here's a walk through the perks of owning an MMJ Card
Legal protection
Money Savings
Higher Limits Than Recreational Cannabis
Possession Limit
Age Limit
Grow Limit
Options Are Diversified
Let's read about them in detail now,
Legal protection
Cannabis has long been in the gray area of legalities. The federal and the state governments don't see eye to eye when it comes to decriminalization of cannabis. But as long as you are within state jurisdiction and well aware of the marijuana laws, you are safe from cannabis related persecution.
A medical marijuana card only adds legal protection for the patients. A medical card gives you leverage related to possession. For example, if you are stopped for driving with cannabis, an MMJ card will be your free pass. Card holders also have security while flying with cannabis.
However, it's important to note that a medical card provides legal security within a legal framework. Drifting from the marijuana laws can still put you in trouble.
Money Savings
The ongoing strife of state and federal marijuana laws makes taking a side a difficult decision. Owing to the illegal title of cannabis under federal law, health insurance doesn't generally cover marijuana. It's a bad news knowing that regular restocks can be a costly affair for patients.
Marijuana has some unavoidable state taxes that raises the final bill. And not all patients are affluent enough to pay such extra costs regularly. Since health insurance doesn't help, a medical marijuana card provides relief in this area. Owning an MMJ Card exempts you from paying sales and use tax which can be anywhere between 7% to 10% of the total purchase. Such exemption can help medical users save up to 28% in comparison to recreational cannabis.
Higher Limits Than Recreational Cannabis
State marijuana laws include limits in various areas related to cannabis. This is to maintain law and order among cannabis consumers. But unlike recreational cannabis, medical cannabis has extensions to the limits that only an MMJ Card holder can exercise.
Possession Limit
For anyone without an MMJ Card, a legal limit for possession is 1 oz. But for a registered medical cannabis user, the limit exceeds 8 times or depends upon the recommendation of a licensed physician. Medical cannabis allows 2000 mg of THC per package which is twice the legal amount for recreational cannabis. These numbers vary from one state to another.
Age Limit
Despite being legal in most states, marijuana use requires responsibility. This is why the legal age for using cannabis is 21 years for anyone who is not a medical patient. But there are underage people who need cannabis as a medical drug. For this reason, the age requirement for medical cannabis is reduced to 18 years. It also leaves the possibility of a caregiver for a patient younger than 18. But only a licensed MMJ Card can let you employ these exceptions.
Grow Limit
A recreational cannabis user is allowed to grow 6 marijuana plants legally. Some states don't even allow growing cannabis unless he or she is a registered medical cannabis patient. As for an MMJ Card holder, there is no restriction for growing cannabis and the limit too increases to 100 square feet. Patients are even allowed to apply for a medical cannabis growers license for more freedom in cannabis cultivation. However, these rules vary in different states.
Options Are Diversified
Not all states in the US have provisions for recreational cannabis. And recreational dispensaries are also not as freely available everywhere as medical dispensaries. There are as many as 1000 dispensaries across California that only allow medical cannabis. Recreational cannabis sales also have a potency limit. This leaves a large section of products and strains out of reach for adult use of cannabis.
Having an MMJ card under such circumstances gives access to all closed doors that are exclusive to medical patients only. It allows purchase of high THC strains, gives more diverse price options and even discounts in some cases. The Card holder also gets access to dispensaries and online stores at different locations and the option of convenient home deliveries too.
Things You Must Know Before Applying For A Medical Card
It's clear now that a MMJ Card gives medical cannabis users perks that every cannabis user would like to take advantage of. But before the application process, a medical patient should have the knowledge of the following important points.
Qualifying Conditions For A MMJ Card
A medical marijuana card can only be given to people with health conditions or symptoms that are a part of the qualifying list of the state. It is only then that an applicant qualifies 420 evaluations and is given a marijuana recommendation and a MMJ Card. Here are a few medical conditions that qualify for an MMJ Card in the state of California.
Anorexia
Arthritis
Cachexia
Cancer
Epilepsy
Glaucoma
HIV/AIDS
Migraines
Multiple Sclerosis
Muscle Spasms
Seizures
You also qualify if your medical condition or symptoms fall under any of the following categories.
If your condition hinders your major life activities like eating, sleeping, talking etc. (as per the Americans with Disabilities Act, 1990).
If your condition, when left untreated, puts your mental and physical well being in danger.
The Legal Design of The State For Marijuana
Marijuana laws vary from one state, city and county to another. These laws ensure that marijuana's legality is regulated properly to maintain safety of the consumers. Deviation from any law will have the responsible person penalized accordingly. So before applying for an MMJ Card, become well acquainted with your state's marijuana laws. Here's an overview of some important points-
Underage use of cannabis is illegal. The minimum age for buying and using cannabis for recreational reasons is 21 years and 18 years for medical marijuana.
Possession of cannabis is limited to 1 oz and 8 oz for recreational and medical cannabis respectively. Carrying more than the required amount can attract a fine.
Driving under the influence of marijuana is prohibited by law.
Consuming cannabis in any form is illegal in public areas.
Crossing borders with cannabis in possession may attract a penalty even with a MMJ Card.