Please Note: Due to higher than usual medical marijuana card applications, the Maryland Medical Cannabis Commission is prioritizing applications for renewals. For this reason, you may experience some delay in receiving your Maryland medical marijuana card. However, this will not affect the delivery of your Online Medical Card recommendation.
Get an Online Marijuana Card Today
Apply for an Online Consultation With Certified Doctors
---
If you're wondering how to get an online marijuana card in California, don't look any further because we will help you navigate through the entire process with the help of our simple three step process.
1. Pre-Qualification Form
Fill a pre-qualification form online and provide your personal and medical information.
2. Online Evaluation
Talk to a state-licensed doctor. Ask away any questions or doubts you have and answer every medical question honestly.
3. Receive Recommendation
On qualification, receive a PDF copy of the medical cannabis recommendation via email.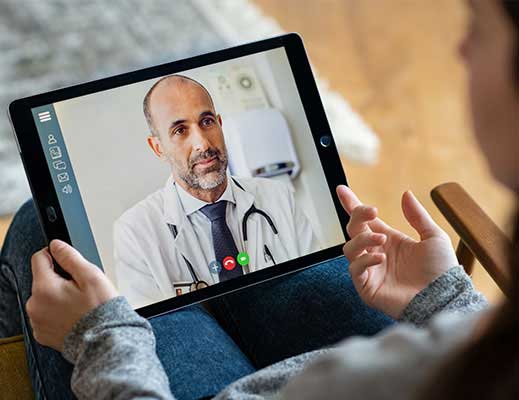 Safe and Quick Online Consultations for Marijuana Card in CA
---
Under prop 215, medical cannabis can be used legally provided patients get an MMJ card from a state-licensed physician. However, it has to be noted that not all patients can physically access doctors. Whether barred by distance or situation, an online MMJ card evaluation can help in these circumstances.
Our carefully designed process hardly takes 15 minutes. Once you qualify, you can download the copy of the recommendation from the comfort of your home. You can also use the MMJ recommendation on the same day to purchase high-quality cannabis products from state-licensed dispensaries. So apply for a consultation now to begin.
What Are the Benefits of Getting an Online Marijuana Card in California?
---
Getting an online marijuana card in California comes with a number of exclusive benefits for certified patients. Some of the most prominent ones are as follows.
High Possession Limit
Possess and carry up to 8 ounces of medical marijuana and 2000 mg of THC per packet.
High Cannabis Cultivation Limit
With a medical card, you can have up to 99 plants or grow cannabis within a 100 square feet area.
Legal Security
Get legal protection from regulatory bodies for buying, using and growing medical marijuana in California.
Money Savings
Save money on buying medical marijuana from legal dispensaries through the state tax exemption rule.
Age Restriction
18-years-old patients can access medical marjuana legally. Minor patients can also use medical marijuana with a legal caregiver.
Wider Access
Access high potency products from more than 1000 medical marijuana dispensaries in California.
Looking for Medical Marijuana Doctors Near You?
---
Get the expertise of state certified medical professionals from the comfort and safety of your home.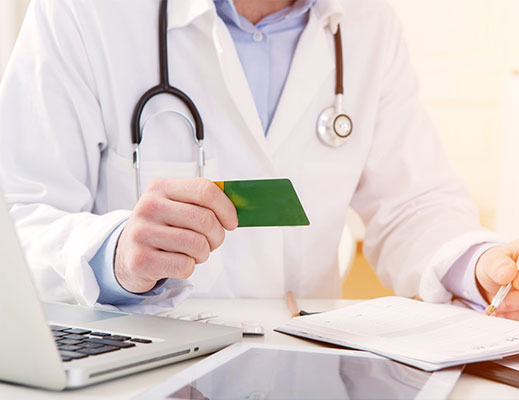 Who Can Apply for an Online Marijuana Card in California?
---
A legal resident of California can apply for an online marijuana card in California. Besides this, a patient must be 18-years-old and minors can designate a caregiver. For caregivers, the rule of application is quite simple and straightforward. For instance, caregivers, too, must be 18-years-old and above. Also, a patient can only assign a caregiver if he or she has an MMJ card from a state-licensed medical health professional.
A caregiver must shoulder every responsibility related to the patient, like housing, health, safety, and overall well-being. Caregivers can also possess and cultivate medical cannabis on behalf of the patient. They are allowed to purchase medical marijuana with the help of the patient's MMJ card.
Qualifying Conditions for an Online Marijuana Card in California
---
To understand how to qualify for an online marijuana card in California, you have to first note that a patient must have a qualifying medical condition. The medical conditions mentioned under the state list are as follows:
Anorexia
Arthritis
AIDS
Cachexia
Persistent Muscle Spasm
Severe Nausea
Chronic Pain
Chemo-Therapy Induced Symptoms in Cancer Patients
Seizures
Migraine
Glaucoma
Medical condition that restricts a patient from performing day-to-day activities as listed under the Americans With Disabilities Act
Mental health conditions that cause serious harm
A patient suffering from a medical condition stated-above can easily qualify for a recommendation, provided they get it form a state-licensed medical health professional. So, get an online 420 card evaluation and let the doctor determine whether you qualify for medical cannabis use or not.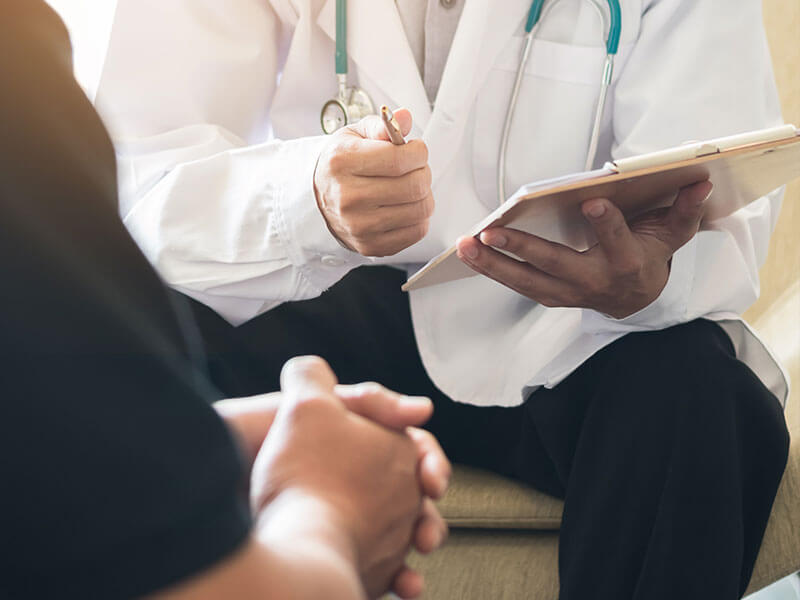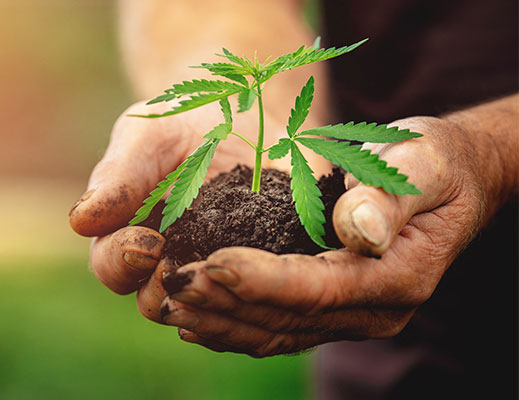 Grow Cannabis With an Online Marijuana Card in California
---
According to the California medical marijuana laws, a patient can grow 12 immature or 6 mature cannabis plants. Whereas, recreational users can grow 6 plants.
These limits may vary in the case of a medical marijuana patient. Some patients with severely debilitating medical conditions require extended use of medical marijuana. As a result, patients opt for growing cannabis rather than purchasing it from local dispensaries regularly. So, it's quite possible that a patient might require increased amounts of marijuana than the legal limit permits.
Under these circumstances, an MMJ card can come quite handy because it can act as a shield between the legal and medical limits. However, make sure that you grow as much as your medical requirement demands.
More vitally, a patient must keep in mind that growing cannabis with the help of an online 420 card is very different from a cultivation license for growing cannabis. A cannabis cultivation license is distributed by state authorities to individuals and they can use the same to sell and manufacture marijuana. In contrast, a medical cannabis card holder can grow marijuana solely for medical purposes.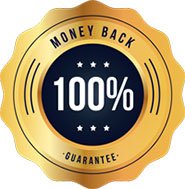 You Are Covered By Our Money Back Guarantee
If your medical marijuana recommendation issued by Online Medical Card is not accepted by the state, simply call us at (888) 988-8420 or email us at [email protected] to obtain a full refund.
Please Note: Refund will not be initiated if the request is placed after the consultation and doctor's approval.
You can verify our doctor's license at the Medical Board of California's website here: www.breeze.ca.gov
License: 3728, G55156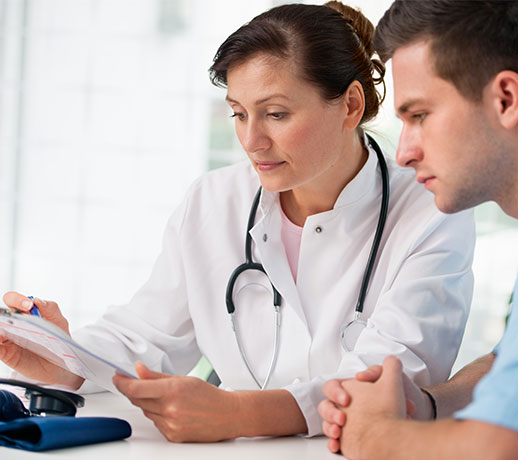 How to Get a Marijuana Card Renewal Online?
---
You will be able to get a marijuana card renewal online within 30 days of the expiration date mentioned on your card. If you'e already registered under the state medical marijuana program, you will receive a notification a few weeks before the expiration date nears.
The process of renewal will hardly take more than 15 minutes. You have to reach out to the doctor that previously gave you your recommendation. The state-licensed medical health professional will analyze your medical condition and study your medical records.
The process of renewal is quite similar to the process of getting a new medical cannabis recommendation. So, you have to register online, fill a questionnaire, provide medical documents, (if you have any), and give state residency proof.
Soon after you provide all these details, a medical health physician will begin your face-to-face to consultation via video chat. You can talk to the doctor without any hesitation, ask any questions or doubts you have, and receive confidential evaluation.
If approved, a PDF copy of the recommendation will automatically be generated and sent to you via email. As far as the soft copy is concerned, it is delivered by state postal services soon after.
Get Access to Medical Cannabis with Our Medical Marijuana Doctors
---
Get Your Online Marijuana Card From the Best Clinic in California
---
Whether you are someone who cannot leave the house to get a medical marijuana card or spare time to book an appointment, we got your back. With us, you don't have to worry about long waiting periods, appointments or lack of reliability. You can trust our services because we ensure that you get nothing but the best.
Convenient and Quick PDF Certification
The benefit of getting a 420 marijuana card online in California is that you can directly have a face-to-face consultation with a health physician without having to wait for an appointment. More vitally, through the process of telemedicine you can get your MMJ card in less than 15 minutes. On approval, you will receive a PDF copy of the marijuana card via email instantly.
HIPAA Compliant Telemedicine Platform
The telemedicine platform through which a qualified patient receives a medical cannabis recommendation works in accordance with the HIPAA guidelines. All your medical information is stored at the HIPAA database.
Secure Payment Methods
The digital information that every patient provides remains confidential. A patient can expect complete privacy and pay only after qualifying an online 420 cannabis card evaluation. The payments are accepted through digital formats such as Master and VISA cards.
24-Hours Online Support
Patients can connect with an online chat support system if they have any doubts and questions regarding medical marijuana use. The system works 24 hours and both technical plus medical assistance is readily available.
FAQ
Frequently Asked Questions
---
Got some questions? We'll answer them for you. Here are answers to some of the most frequently asked questions about getting an online marijuana card in California.
In California, it's not necessary to register under the state medical marijuana program. However, if you do, you will be required to show the doctor's certification and personal identification documents such as state-issued ID or driver's license.
Besides these documents, a passport, utility bill as proof of residency, California DMV motor vehicle registration, and rental agreement are also acceptable. Upon complete registration, the concerned authorities will analyze your application and a copy of your MMIC will be mailed to you through state postal services.
For those who get a 420 card online in California can continue using the recommendation to purchase cannabis products from dispensaries. In other words, it's optional for a patient to register under the California medical marijuana program.
For simple online evaluations, all you need to do is fill your state-issued ID or driver's license number in the form. You can also submit medical records in case of severe medical conditions for thorough evaluation.
Primary caregivers must be 18-years-old, they should reside in the same state as the qualified patient, and must be designated by a medical marijuana patient. In addition, a primary caregiver may be eligible to fill the application of a patient, provided the patient is a minor and needs assistance accessing medical marijuana.
A caregiver can be assigned on behalf of the patient to fill forms, purchase cannabis, and take care of the overall well-being of the patient. If you wish to be a caregiver for a medical cannabis patient in California make sure that you register yourself as a caregiver.
For the same you will be required to submit your application alongside the patient's form. The form is a questionnaire where you have to provide personal and professional details. You also have to submit your residency and ID proof documents along with a fee for caregivers registration. Once approved, you can tend to the medical cannabis needs of the patient.
While both recreational and medical cannabis are legal in California, there are certain laws that you need to keep in mind. For instance, a registered medical cannabis patient cannot possess more than 8 grams of dried flowers and concentrates at the same time. If you are carrying 4 ounces of concentrates, you can only carry up to 14.25 grams of dried marijuana.
This rule applies to recreational users, but medical users cannot take leeway because it might cause them to fall into unnecessary trouble. Other forms of restrictions associated with medical and recreational cannabis include:
Cannabis smoking is prohibited in public spaces such as government buildings, main streets, large congregations, educational institutes, shopping malls, public parks, etc. Doing the same could land you a fine.
Driving under the influence of cannabis is a punishable crime. However, you can legally drive with cannabis, provided the product remains in its original packaging, sealed, and locked away from the sight of children.
Ingesting medical marijuana within 1,000 feet area of a school, youth center, or a daycare facility is also a punishable crime.
Those who have a legit MMJ card or a recommendation are bound to be protected by the law at all odds.
If you get an online 420 card, as per law, you are allowed to possess and carry up to 8 ounces of dried marijuana. Although, you have to keep in mind that the legal limit varies from patient to patient. A physician's recommendation determines the amount of medical marijuana a patient can consume and possess.
This means that even though you can possess 8 ounces of dried cannabis as a medical patient, you need to tread carefully because there is very little information regarding what is the reasonable amount for a patient. To stay on the safer side you can carry the limit your doctor recommends.
Furthermore, an MMJ patient, as per law, must not take medical marijuana out of the state borders. If you are moving within the state borders, carry reasonable amounts in a tight and sealed container. And by reasonable amount we mean that you can carry 8 ounces of dried medical marijuana.
In addition to this, carrying both concentrates and flowers at the same time can cause potential trouble. The minimum limit is 14.25 grams of dried cannabis flowers and this rule applies to recreational users.
Over all, if you get an online 420 card in California, keep the legal guidelines in mind. Do not consume cannabis in public spaces. More vitally, ensure that you use, grow, and possess cannabis under the legal radar of regulatory bodies.
Your California MMJ card or recommendation is valid up to one year from the date of issuance. The state-licensed medical health professional will write a recommendation letter and mention both the date of issuance and expiration on the letter. Once the expiration date nears, you can get your medical marijuana card renewed from the same or a new state-licensed medical health professional.