Find the Best Medical Marijuana Doctors in Texas With Just a Click
---
Texas can easily pass for a state with one of the strictest medical marijuana laws in the US. The laws can be confusing and overwhelming for beginners and veterans alike. Our aim is to let you bypass all the hassle, confusion and effort and help you access medical marijuana in Texas easily.
With Online Medical Card, you save your time, money and energy with a 100% online process that is safe and secure. Apply for consultation within minutes and pay only if you qualify.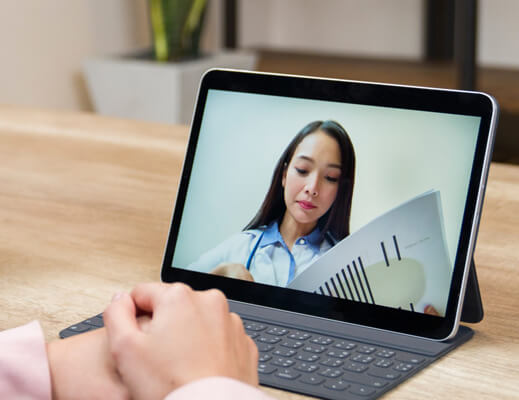 Get Quick and Easy Online Consultations From Certified Medical Marijuana Doctors in Texas
---
How to Get Started?
See a Medical Marijuana Doctor Online in Texas by Following 3 Simple Steps
---
We bring the expertise of certified professionals to your home. No prior appointments or waiting. Just a quick and simple online process.
1. Register
Visit our website to register and enter all the necessary details in a simple, 10-minute prequalification form. Submit the form and connect with the doctor online.
2. Consult a Medical Professional
Connect with the doctor via a video call and complete your online consultation. He or she will examine your medical records to decide if you need a prescription or not.
3. Make a Purchase
If approved, the physician will enter your prescription in the Compassionate Use Registry of Texas (CURT). All you need to do is visit a dispensary and buy your medicine.
Choose the Best For Your Health
---
Why go driving to a clinic when the best medical marijuana doctors in Texas are at your fingertips?
Get a completely online process with a 100% money-back guarantee if you fail to qualify our doctor's consultation.
Our team always works together to reach the aim of bringing medical marijuana closer to those who need it. By combining the convenience of modern technology and the expertise of trained professionals, we offer you a simple and quick way to start using medical marijuana in Texas.
Connect with us to know if medical marijuana is the answer to your medical problems. Apply on the website to get started.
You are Covered By Our Money Back Guarantee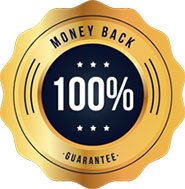 In case you fail to qualify for a medical marijuana card, we offer a full refund. Essentially, if you are not approved, you won't be charged. If for any reason you are not completely satisfied with your purchase, simply call us at (888) 988-8420 or email us at [email protected] to obtain a full refund.

Compassionate Use Registry of Texas
---
When it comes to medical marijuana legislation, Texas wears the crown for having a strict rulebook for patients in the state. As per the Texas Compassionate Use Act, all medical marijuana doctors must be registered with the Compassionate Use Registry of Texas (CURT) to be able to prescribe medical marijuana (low THC) to qualified patients.
Unlike other states, qualified patients do not need to register separately with the CURT. The physician who prescribes low THC marijuana to patients is responsible for adding the necessary details and the prescription (including the purchase limit and dosage) in the registry. These details are accessible to all legal dispensaries in the state. The patient does not need to carry a card or letter to purchase the herb. They can use their identification card, last name, date of birth and the last 5 digits of the social security number to buy medical marijuana from the dispensary who can then access their prescription from the registry.
Connect With the Best Online Medical Marijuana Doctors in Texas
---
When it's a matter of your health, you must not settle for anything but the best. By choosing our services, we assure you that you are relying on a service that promises to stand by all its claims.
No Appointments
Don't worry about prior appointments. You can reach out to us whenever you are free and apply for a consultation. One of our medical marijuana doctors in Texas will connect with you shortly after you apply.
Certified Professionals
Each one of our medical marijuana doctors is certified and qualified as per the guidelines of the Cannabis Use Registry of Texas. So, you are in the hands of professionals with years of experience.
HIPAA Compliance
In order to keep your information safe and secure, our online platforms are designed as per the HIPAA guidelines. All the records of our patients are confidential and inaccessible to any third party.
BBB A+ Rated Clinic
You get the trust and reliability of a BBB A+ rated clinic. It speaks volumes of our honest and trustworthy services and modes of operations.
Same Day Recommendation
After you apply for a consultation, our doctor will contact you for online consultation. Rest assured that you will learn about your approval status within 24 hours.
24x7 Customer Service
If you have any query or doubt, connect with our customer executives via chat, email or phone. They are available for you 24×7.
Bringing expert medical marijuana doctors closer to you in a safe and quick manner
---
Get legal access to medical marijuana in Texas with a prescription from state-certified medical marijuana doctors online.
FAQ
Frequently Asked Questions
---
Got some doubts? Here are the answers to some of the most frequently asked questions.
Yes, medical marijuana doctors can prescribe cannabis in Texas. The state marijuana laws stand a little different from the rest of the states in the US. Unlike other states where medical marijuana is 'recommended' due to the illegal status of the herb at the federal level, Texas marijuana laws ask their certified physicians to prescribe medical marijuana to qualified patients.
Like any other doctor's prescription, a medical marijuana prescription also consists of a specific dosage that is customized as per the medical condition of the patient and entered in the registry for the patients to access it when purchasing cannabis from the state dispensaries.
Only state certified medical marijuana doctors can prescribe cannabis in Texas. A medical physician can be certified by the Texas Compassionate Use Act to prescribe cannabis only if they are specifically trained in a medical condition that is included in the list of approved medical conditions.
Additionally, they should be certified by a board approved by the American Board of Medical Specialties or the Bureau of Osteopathic Specialists.
The following medical conditions are approved for a medical marijuana doctor's prescription in Texas:
ALS
Epilepsy
Autism
Incurable Neurodegenerative disease
Seizure disorder
Terminal cancer
Spasticity
Multiple sclerosis
The telemedicine services have made it easier for patients to consult physicians from the comfort of their homes. In fact, virtual doctor visits have significantly improved patient outcomes and satisfaction. However, it can be confusing and overwhelming for new patients to go through the process.
Here's how you can easily talk to medical marijuana doctors in Texas Online:
Share your medical history.
Talk about the symptoms and health issues you are experiencing.
Make sure the physician understands your requirements.
Be honest and transparent when talking to the doctor.
Ask relevant questions.
Don't forget to say "thank you" before disconnecting the call.
NOTE: completing a consultation with online medical marijuana doctors does not necessarily mean that you will receive a recommendation. The doctor will examine your application and then decide if you qualify to be a medical marijuana patient in Texas or not.
The strictness of medical marijuana laws in Texas extend to the list of products that can and cannot be prescribed and consumed in the state.
But, despite the stringent laws, medical marijuana doctors in Texas can prescribe the following cannabis products in Texas:
Low THC variety of less than 0.5 % THC and at least 10% CBD.
Medical marijuana is described as 'edibles' or all products that can be ingested. Smokeables are not included in the legal definition of the same.