Access Medical Marijuana In Rhode Island
---
There has been a shift in how we view cannabis. From being called a gateway drug, to its status as a certified medication to help manage a variety of chronic symptoms, has been well documented.
To be able to access cannabis in any capacity in the state of Rhode Island, you need to get an evaluation by a medical marijuana doctor. We can help you out by getting you a medical marijuana card in a hassle-free manner. We connect you with qualified medical marijuana doctors, who carry out your 420 evaluation and fill out your Practitioner Written Certification form.
The medical marijuana program is overseen by the Rhode Island Department of Health. Also the authority ultimately responsible for getting you a medical marijuana card,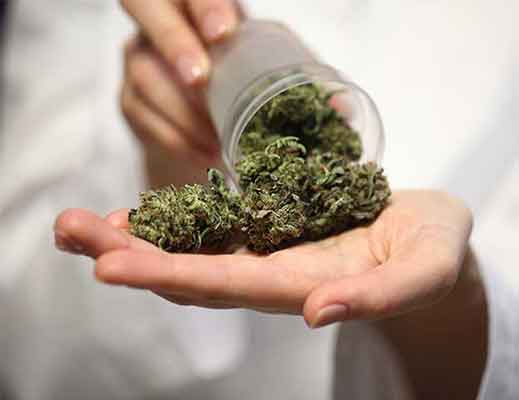 Get a 420 Evaluation by A Rhode Island-Licensed Medical Marijuana Doctor
---
Get Your Medical Marijuana Card
How to Get a 420 Evaluation in Rhode Island?
---
There are two distinct parts of receiving a medical marijuana card in Rhode Island. The first is obtaining a Practitioner Written Certification Form and the second is the patient application form which you need to mail to the Rhode Island Department of Health.
We help you get the Practitioner written certification form through a 420 evaluation by a medical marijuana doctor. Once you receive that you apply for a medical marijuana card.
1. Pre-Qualification
You begin by registering on our HIPAA compliant online platform and filling out a basic pre-qualification form.
2. 420 Evaluation
You then move onto having a 420 evaluation with a medical marijuana doctor who decides if or not you require an MMJ card
3. Receive Your Recommendation
That's it! Once your evaluation is done, you receive your medical marijuana recommendation later on the same day.
How to Become a Medical Marijuana Patient In Rhode Island?
---
Start by contacting a healthcare provider and then get a 420 evaluation. Our telemedicine platform helps you do this. We connect you with a medical marijuana doctor who carries out your evaluation and fills out your Practitioner Form on your behalf. Once you are done with that you need to move online and apply for an identification card. In this step, you will be applying for a medical marijuana card online. The Rhode Island Department of Health does not accept forms via fax or email.
An application is considered complete only once you submit both the Practitioner Written Certification Form and the Patient Application Form along with a valid photo ID.
You will be approved or denied in 14 days.
You are Covered By Our Money Back Guarantee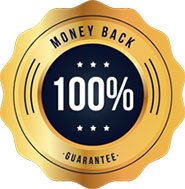 In case you fail to qualify for a medical marijuana card, we offer a full refund. Essentially, if you are not approved, you won't be charged. If for any reason you are not completely satisfied with your purchase, simply call us at (888) 988-8420 or email us at [email protected] to obtain a full refund.

Qualifying Conditions in Rhode Island
---
Rhode Island only gives out medical marijuana cards to people who have "debilitating medical conditions". Additionally, the doctor must also certify that medical marijuana will be able to ease the symptom and any kind of risks of using marijuana are outweighed by the benefits.
The list of approved conditions in Rhode Island for which you can get a consult from a medical marijuana doctor are:
Cancer
Glaucoma
HIV/AIDS
Hepatitis C
Post-traumatic stress disorder (PTSD)
A chronic or debilitating disease or medical condition or its treatment that produces one or more of the following:
Cachexia
Chronic pain
Severe nausea
Seizures,
Severe and persistent muscle spasms
Agitation related to Alzheimer's Disease
Any other medical condition or its treatment approved by the department of health, as provided for in Rhode Island's Medical Marijuana Act.
In addition to the long list of qualifying conditions, you must also be a resident of Rhode Island and 18 years or older. For minor patients, it's necessary to have a registered and legal caregiver who is 21 years or older.
Benefits of a Medical Marijuana Doctors Evaluation In Rhode Island
---
A medical marijuana card can go a long way in helping you manage your medical condition. It's also one way to enjoy the privileges that come along with being a registered medical marijuana patient in the state of Rhode Island. Here are a few of them:
Access Cannabis
Since Rhode Island is a medical-only state, the only way to legally access marijuana in a legal manner is with the help of a Medical Marijuana card issued by a certified medical physician.
Access Dispensaries
All your medication should come from a licensed dispensary that only allows patients with a legit medical marijuana card to make a purchase.
Safe Products
An MMJ card ensures that you not only gain access to a wide variety of cannabis products but also get ones that are properly lab-tested and ensured to be safe for medical use.
Legal Protection
With an MMJ card, you are legally allowed to possess, transport, and consume medical marijuana products in Rhode Island. No one can question you or impose criminal charges as long as you have a valid medical card.
Better Health
Medical marijuana's medical potential often surpasses that of modern medicine. If other treatments haven't worked for you, use your medical card to buy the herb which may be the much-needed solution for you.
Possession Limit
A Medical Marijuana Card allows you to carry the maximum amount of cannabis as allowed by the law in Rhode Island which is two and a half ounces.
FAQ
Frequently Asked Questions
---
We understand that you may have many questions and doubts about online medical marijuana card services. So, our Medical Marijuana doctors have answered some of the most frequently asked questions to give you some clarity.
The current qualifying conditions according to the Rhode Island Department of health are:
Alzheimer's Disease (AD)
Autism Spectrum Disorder
Cachexia, or Wasting Syndrome
Cancer or the treatment of cancer, inc. side-effects of chemotherapy
Crohn's Disease
Epilepsy and Seizure Disorders
Glaucoma
HIV/AIDS or the treatment of these conditions
Hepatitis C
Multiple Sclerosis (MS)
Severe, debilitating, chronic pain
Severe Nausea
Severe and Persistent Muscle Spasms
As a medical marijuana cardholder you can possess the following:
2.5 oz of marijuana flower on person
10 ounces in person.
12 mature (flowering) plants
12immature (non-flowering) plants.
If you want to buy medical marijuana for your use you can make your way to one of three following dispensaries.
Summit Medical Compassion Center – Warwick
Greenleaf Compassionate Care Center – Portsmouth
Thomas C. Slater Compassion Center -Providence
Most of them also offer delivery services and curbside pickup of your order.
You can only use cannabis in a private residence or your house. It is illegal to use cannabis in a public setting.
Possession of less than one ounce of cannabis has been decriminalized. It is considered to be a civil violation that carries a fine of $150. If you are in possession of over an ounce it is considered to be a misdemeanor which can land you in prison for a year along with a $500 fine. It is only a felony only when you are in possession of more than 1kg of cannabis.
Yes, you can grow cannabis at home in Rhode Island. At a residential location, the limit is capped to more than 10 ounces of usable marijuana, 24 mature marijuana plants, and 24 seedlings.