Why Choose Medical Marijuana Doctors in Ohio?
---
Each doctor in our network holds an active license to help patients get the desired cannabis treatment. They practice in the state of Ohio to help them become registered patients. As Ohio patients are required to register with the Ohio MMJ program, a doctor's recommendation is mandatory. Moreover, only recommendations from a valid and state registered doctor will be taken into consideration by the Ohio Board of Pharmacy.
At Online Medical Card, you get a consultation from registered medical marijuana doctors only. And for the same, all you have to do is get in touch with us, sign up and provide basic medical history. We will connect you to a state-licensed health physician. The physician will evaluate your medical records and the exciting symptoms to determine if you have a qualifying condition or not. Not only this, but you can ask away questions regarding medical marijuana use and understand the when, how, and why of cannabis. Your evaluation will last as long as your questions and our evaluation will be.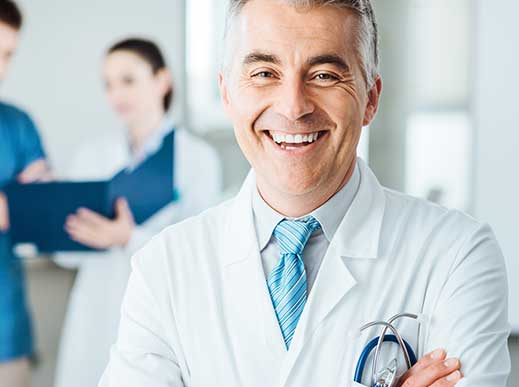 No Appointments, Only Quick Evaluations from Medical Marijuana Doctors in Ohio
---
3-Steps Process
How to Get Your Card from Medical marijuana Doctors in Ohio?
---
From the comfort of your home, you can get a medical marijuana card. Speak with our doctors through a HIPAA-compliant telemedicine platform.
1. Fill a Pre-Qualification Form
Begin by filling in a simple form. It will only take a few minutes to provide your personal and medical details. Don't worry all your medical details will remain secure. We have a HIPAA-compliant telemedicine platform.
2. Talk to a Doctor
Our medical marijuana doctors in Ohio will talk to you via video call. You can ask away any questions or doubts you have regarding marijuana use. The evaluation will determine whether you have a qualifying condition or not.
3. Receive Recommendation
Once approved, you will receive your recommendation from medical marijuana doctors in Ohio the same day. You can download the PDF copy and use the recommendation to register under the state medical marijuana program.

Your Ohio Medical Marijuana Doctors Evaluation Include
---
When you use our online portal to receive consultation from a state-licensed health physician, you will receive the best-in-class services.
Your medical marijuana recommendation will be valid up to one year from the date of issuance. The date of expiration and issuance is mentioned on the recommendation. You can get it renewed weeks before the expiration date nears.
We have a 100% money-back guarantee policy. This means that you don't pay unless you qualify. Only qualified patients will receive an MMJ recommendation and they will be hilled according to the services they wish to get from us.
As soon as you receive your cannabis recommendation at your given email address. You can download the PDF copy of the rec and use it the same day to purchase medical marijuana from state-licensed health physicians. We also suggest that you get the original copy of your recommendation because some dispensaries will ask you to show the original copy with an embossed seal.
Helping Patients Improve Quality of Life
---
Medical marijuana doctors in Ohio make it easier for patients to connect through a secure online platform. The process is so simple that you will be surprised to receive your recommendation quickly and hassle-free. We also believe that patients must receive the best-in-class services to lead a healthy life. Even though cannabis is still in its infant stage, various studies have shown that cannabinoids have therapeutic potential. With the right medical guidance and advice from our health physicians, you can get the best of the cannabis world. So, apply online and we will help you get your medical cannabis card from the comfort of your home.
You are Covered By Our Money Back Guarantee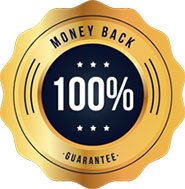 In case you fail to qualify for a medical marijuana card, we offer a full refund. Essentially, if you are not approved, you won't be charged. If for any reason you are not completely satisfied with your purchase, simply call us at (888) 988-8420 or email us at [email protected] to obtain a full refund.

Benefits of Getting a Medical Marijuana Card in Ohio
---
Many states in the US have legalized cannabis for recreational and medical use. However, it's illegal to use or possess recreational marijuana in Ohio. This means that you have to get a medical marijuana card in Ohio to purchase, possess, or even use cannabis. Not only this but once you get your medical marijuana card, you will receive a range of benefits. For instance, a medical marijuana cardholder in Ohio can possess up to 8 ounces of cannabis per 90 days.
Anyone aged 18 or above can get a medical marijuana card in Ohio. The only exception, in this case, is underaged patients with a severely debilitating condition. If required, they can possess and purchase cannabis through a designated caregiver and under constant medical supervision. Rest assured an 18-years-old patient with a qualifying medical condition can use the legal limit. In addition to this, medical marijuana card-holders can easily access a wide range of products and high-quality marijuana from state-licensed dispensaries.
Medical Marijuana Laws in Ohio
---
Recreational marijuana is illegal in Ohio. Only registered medical marijuana patients are allowed to possess and purchase cannabis. The possession limits are the same for the caregiver and the patient. With a single visit to the dispensary, you can purchase as much as 2.83 grams per day unit, also known as the Ohio Tenth. If you wish to purchase higher limits of medical marijuana, the Ohio law suggests that each patient and caregiver is allowed to get a 90-day supply, which is 8 ounces of Tier 1 flower (THC content up to 23% or less) and 5 and 1/10 ounces of Tier 2 flowers with less than 35% THC.
It has to be kept in mind that these laws are subject to changes. So, make sure you check Ohio medical marijuana rules before walking up to a dispensary. As of now, vaping or smoking marijuana is not permitted in Ohio. Patients can consume marijuana in the form of tinctures, oils, lotions, edibles, tablets, etc. in addition to this, medical marijuana patients in Ohio must also keep in mind that unlike other states marijuana cultivation is illegal in Ohio. More vitally, a recommendation given by a doctor in Ohio is not a prescription. It's a simple recommendation that suggests cannabis use for a specific medical condition.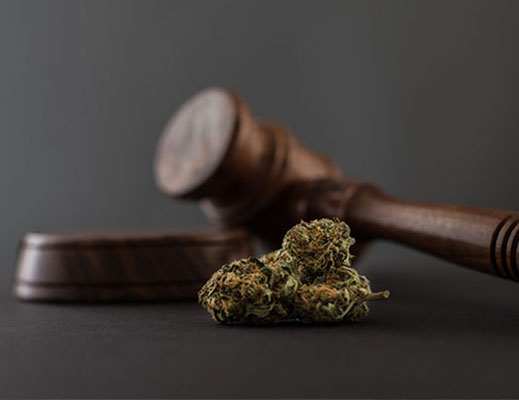 Looking for Medical Marijuana Doctors in Ohio?
---
Meet a health physician online and get approved to purchase medical cannabis from licensed dispensaries.
FAQ
Frequently Asked Questions
---
If you have any questions or doubts regarding medical marijuana use, we have the answers and solutions to all your doubts. Our experts will help you understand the therapeutic benefits of cannabis and ensure availability to assist you in any matter that involves marijuana.
Here's how you can find medical marijuana doctors in Ohio
You can begin by finding medical marijuana doctors that are registered with the state program. We house a team of state-licensed health physicians. They can help you get a medical marijuana card.
Our doctors have specific knowledge about marijuana use, dosing guides, and strains that work according to specific medical conditions. You can ask away any questions you have during your evaluation. We also make sure that you receive your recommendation on the doctor's letterhead with the date of issuance and expiration mentioned on the recommendation copy.
Here's how you can consult medical marijuana doctors in Ohio:
First, find Ohio state-registered doctors and then get in touch with them. You can either book an online consultation or visit the doctor in-clinic.
Receive online consultation via video call or in-person. You can discuss the symptoms of your condition, provide necessary medical details, and ask away any questions you have.
Be confident and open about marijuana use with your doctor to receive satisfactory consultation from your health physician.
A medical marijuana card in Ohio Costs $200. This is the doctor's consultation fee that will help you get the recommendation easily. However, the consultation or new rec fee varies from clinic to clinic. At Online Medical Card, we have affordable price points. You can pay a few dollars once and enjoy the benefits of an MMJ card for one year.
Yes, you should get a Doctor's approval to use marijuana in Ohio. The Ohio medical marijuana program requires you to provide a doctor's recommendation along with an application. Without the doctor's rec, your application will most likely get rejected.