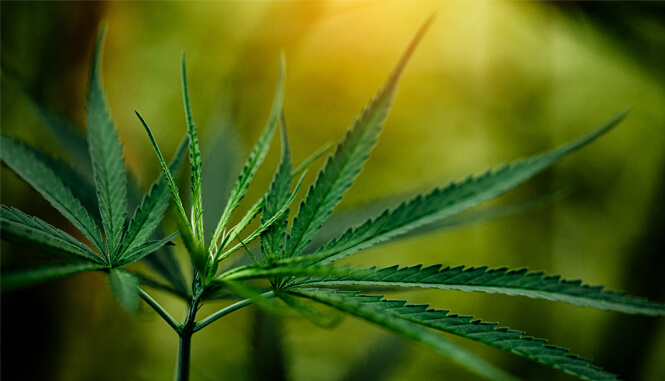 Access Medical Marijuana to Manage Your Health
---
Medical marijuana has gained immense popularity across the United States due to its wide array of therapeutic benefits. Today, it is used by a majority of people in New York to alleviate symptoms of multiple health conditions.
So, how do you gain access to medical marijuana in states where it is legal? With the help of a marijuana doctor in New York.The rules to gain access to medical marijuana in the state of New York are pretty strict and it can often become really tough to gain access to medical marijuana through proper channels without supervision.

3 Simple Steps to Receive Recommendation from Licensed Medical Marijuana Doctors in New York
---
Through our telemedicine process, you can get a recommendation without any hassles. Once you receive this certification, you must register with the New York Department of Health to be a valid medical marijuana patient.
1. Prequalification
Fill out our prequalification form. All your personal information is kept secure
2. 420 Evaluation
You will be evaluated by our licensed medical health physicians via a video call
3. Instant Recommendation
Upon qualification, you will receive the MMJ recommendation on the same day
Why do You Need to Get a Recommendation?
---
It is important to get a medical marijuana card in the state of New York as using cannabis in a recreational capacity is illegal in the state. It is only with an MMJ card that you can walk into any accredited dispensary in New York and get your approved medical marijuana recommendation fulfilled.
In New York, all laws pertaining to marijuana are extremely strict, and the only way to gain access to medical marijuana is with the help of an MMJ card. A medical marijuana card allows you to purchase the recommended amount of marijuana to help manage your medical condition. You can purchase vaporizers, tinctures, cannabis concentrates, and accessories in the state.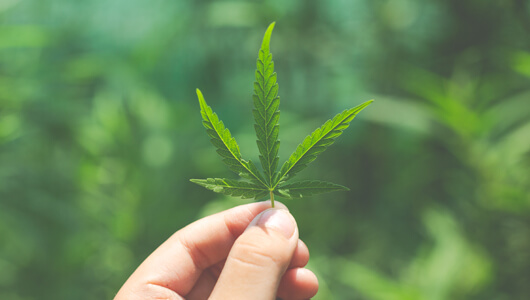 Looking to Consult Medical Marijuana Doctors in New York?
---
Talk to our licensed health physician from the comforts of your home through our telemedicine process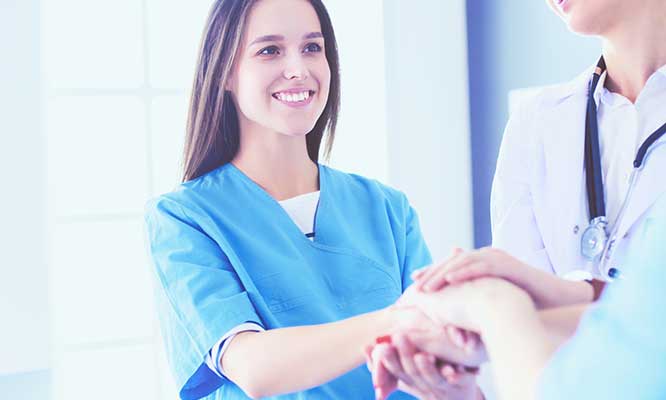 We are a Clinic You Can Trust
---
Online Medical Card is one of the most renowned medical clinics in the region. We have been serving the community since 2001. We are a team of doctors who believe in the therapeutic potential of medical marijuana and that is why anyone who can benefit from it must get access to it easily. For this purpose, we built this telemedicine platform, making the process of getting a recommendation easier than ever.
Our medical marijuana doctors in New York are highly qualified and experienced. They work round the clock to ensure that every patient seeking medical attention gets the care and treatment they require. Our clinic is BBB A+ accredited and functions in accordance to the HIPAA guidelines. So, rest assured all your personal information is kept safe and secure. Talk to our health professionals today and qualify for a recommendation without any hassles.
Who Are Medical Marijuana Doctors New York?
---
In New York, the path to becoming a medical marijuana doctor is very different from that of other states. In states such as California, just being a licensed practitioner is enough to write a recommendation for a patient but New York is a very different story. As of December 2020, there are 3,087 patients in NY.
The whole process is long which is why you will not find many qualified practitioners handing out medical marijuana evaluations. According to the 10 NYCRR §1004.1(a), for a health professional to provide MMJ recommendations, he/she must :
Be qualified to treat patients with any of the serious conditions as set by the Compassionate Care Act. Apart from that to qualify to treat patients with substance abuse disorder or opioid use disorder, a practitioner needs to have a Drug Addiction Treatment Act of 2000 (DATA 2000) waiver.
Have a license, be in good standing of the community as a physician and licensed practitioner of medicine, as specified in Article 139 of the NYS Education, or be licensed and be in good standing as a physician assistant and practitioner of medicine in the state of New York, as stated in the Article 131-B of the NYS Education Law, as long as they are under the supervision of a physician who is registered with the New York State Medical Marijuana Program.
Completed a course which has been approved by the Commissioner
Registered as a medical marijuana doctor with the New York State Department of Health Medical Marijuana Program.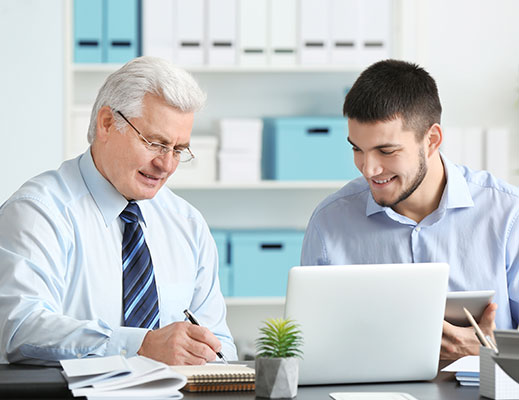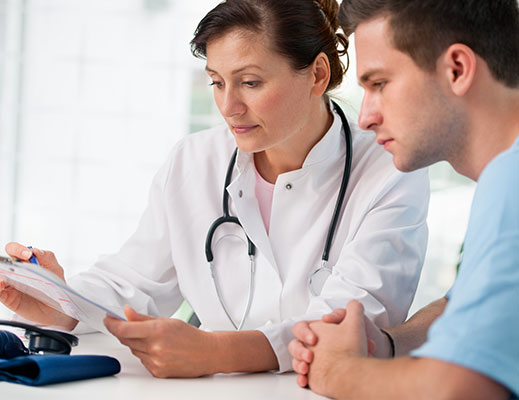 Medical Marijuana Products You Can Access in New York
---
The first thing your medical marijuana doctor will tell you is that marijuana in New York is not actually legal in the forms that you might be used to. The policies of New York have been described as byzantine with neighboring states outpacing the rate at which cannabis policies have evolved. There are various barriers to entry faced by entrepreneurs hoping to make a mark in the medical marihuana sector. The biggest one has to be the need for vertical integration by each and every vendor looking to enter the market. Everything from the seed to the security guard is controlled by the company. At this time, there are 37 shops run by 10 companies, and very few are owned by local residents.
With a medical marijuana card, you have the ability to make your way to a retail outlet in the city and even get your medicine delivered at home owing to the recent developments. In New York, it is not legal to smoke cannabis flower. The only way to use that is with the help of Vapable pods, which have come in after years of absolutely no flower-based options. Currently, the forms of marijuana that can be recommended by a medical marijuana doctor in NY include capsules, sprays, oils, liquids, and vaporizers. That means you cannot smoke a cannabis flower and neither can you purchase edibles or candy as a form of medication in New York.
How to Purchase Marijuana With Medical Marijuana Doctors Recommendation In NY
---
Once a medical marijuana doctor approves your MMJ card, you are allowed to buy and keep a 30 day supply as recommended by your practitioner. In the last 7 days when your previous 30 day supply is about to end, you are allowed to either go yourself or send your designated caregiver to pick up the supply for the next 30 days.
There are still restrictions on which product you can use in New York. Initially, the only modes of approved consumption were liquid/ oil preparation and oral capsules. These categories were further modified to include topicals, chewable, tablets, lozenges, and non-smokable forms of ground plant material. There is probation on smoking and edibles in New York.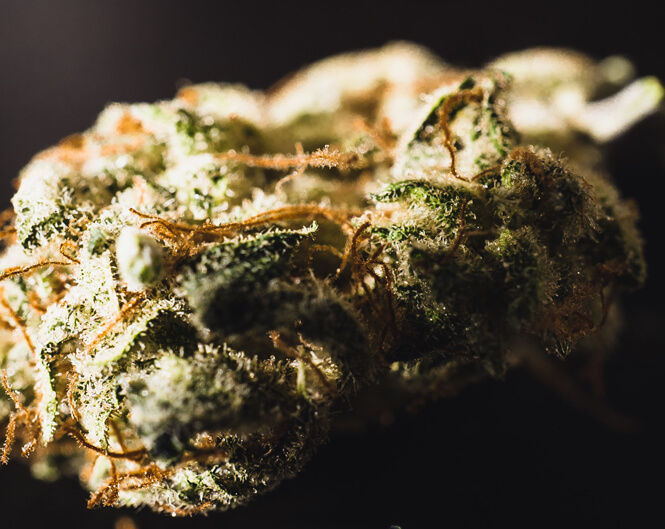 You Are Covered By Our Money Back Guarantee
In case you fail to qualify for a medical marijuana card, we offer a full refund. Essentially, if you are not approved, you won't be charged. If for any reason you are not completely satisfied with your purchase, simply call us at (888) 988-8420 or email us at [email protected] to obtain a full refund.
FAQ
Frequently Asked Questions
---
Find solutions to all your queries and concerns here. Still not able to find the answer you are looking for? Reach out to us. We are always available to assist you in every manner possible.
New York has one of the strictest rules in place regarding medical marijuana card qualification. Most conditions for which one can qualify are life-threatening, severe, and debilitating medical conditions. There is hardly any wiggle room associated and it is next to impossible to get a recommendation for any condition beyond the ones stated in the compassionate care act. Furthermore, New York still boasts some of the most stringent laws regarding the possession and usage of marijuana and also has the highest number of arrests related to cannabis taking place on a yearly basis. In such a case, it is in everyone's best interest if you make your way to a marijuana doctor in New York before using this medicinal herb.
In the beginning, the list of conditions was even smaller, and it was very difficult to get a medical marijuana card for one's condition. Eventually, a little leeway was given and conditions like chronic pain were included in the list.
Parkinson's Disease
Amyotrophic Lateral Sclerosis
Neuropathy
Damage to the Spinal Cord with objective neurological signs of intractable spasticity
Inflammatory Bowel Disease
HIV/AIDS
Cancer
Multiple Sclerosis (MS)
Epilepsy
Post-Traumatic Stress Disorder
Huntington's Disease
Ulcerative Colitis
Chronic Pain or Any Condition For Which An Opioid Might be Prescribed
However, this is not all. To actually qualify you also need to prove that you have another additional complicating condition that is further lowering your quality of life and making your recovery a traumatic experience
Cachexia Or The Wasting Syndrome
Opioid Misuse
Severe Or Persistent Muscle Spasm
Severe or Chronic Pain
PTSD
Severe Nausea
Seizures
Every year you will be required to renew your registry ID, just before you are due for renewal you will receive a notification. The advice is to begin the renewal process a little before your certification expired as renewal can take a while. Plus without a valid registry, you cannot buy marijuana.
The usual time is that of a year but at times a certification is for a shorter time, so ensure you diligently check when your card is due to expire. In case you have a caregiver, they will not be able to re-certify until you are through. So, pay attention to the date. Try and aim for three weeks prior as that is the standard time for approval
As I have mentioned before when New York back in 2014 approved cannabis. it was a progressive move but now as time has progressed other states have moved ahead with their legislation and New York is still where it started. There are requirements beyond the qualifying conditions one needs to fulfill to be able to get an evaluation from a medical marijuana doctor.
All patients need to be at least eighteen when they apply. If they are under the age of 18 then an approved caregiver needs to designate and get a card on behalf of the patient.
Everyone who applies to the medical marijuana program needs to be a resident of the state of New York, They have to furnish proof by submitting a copy of the New York State Driver's License or State Issued Identification Card which states their current address.
You need to get an evaluation by a certified medical marijuana doctor.
You need to have a diagnosis of one or more of the qualifying conditions as listed above.
Once you have a recommendation with you by a medical marijuana doctor, you then need to make an account on My.NY.Gov. Here you will select the Medical Marijuana Data Management System.
The next step is to submit the applications through the NYS registry online.

There is an application fee of $50 that needs to be paid for patients as well as designated caregivers
Every patient is allowed to designate 2 caregivers

Once the application is approved, the state will issue a temporary registry identification card via your My.NY.gov account, this will help you purchase the recommended approved medical marijuana products. Your actual card will be mailed to the address stated on the application.
As a registered patient in the state of New York, you are allowed to designate one or two caregivers as per your convenience. The job of a caregiver is to help you purchase and help you administer your recommended medical marijuana.
A designated caregiver needs to be over the age of 21 and needs to be a resident of the state of New York. Another caveat to take care of is that a patient's primary physician cannot be a caregiver.
So, how does one become a designated caregiver in NY?
The first step to get certified is to get designated by the patient within the Medical Marijuana Data Management System and then you can get registered with the department as a designated caregiver.
As the caregiver, you must log to my.ny.gov and then click on the "Health Applications" icon after which you need to click the "Medical Marijuana Data Management System" link and then register.
If you do not have a personal NY.gov ID then you need to create that first. Make sure that you create that ID as a caregiver within the Medical Marijuana Data Management System
There is a $50 fee that you need to pay as the application fee.
Once the registration is approved, you will be issued a temporary registry identification card which can be used in conjecture with Government-issued photo identification to help purchase your recommended medical marijuana products.
Caregiver registration also expires as the certification given by the medical marijuana doctor does. Every time that happens both the patient and the designated caregiver need to re-register.
The 10 NYCRR §1004.1(b), states that the commissioner of the state needs to approve at least one, if not more than that, courses to help practitioners seeking to become registered with the medical marijuana program. This course should include the following without fail; the pharmacology of marihuana; contraindications; side effects; adverse reactions; overdose prevention; drug interactions; dosing; routes of administration; risks and benefits; warnings and precautions; abuse and dependence; and such other components as determined by the commissioner.
Courses That Have The Approval
There are two leading providers of courses required as a medical marijuana doctor in NY.
The first is TheAnswerPageNY

There is a 2-hour course that costs $169 and completes the NYSDOH education requirement for all practitioners who want to be able to recommend medical marijuana to their patients by certifying them.
The second course available at the same place is a 4-hour course with a cost of $179. This particular course fulfills not only the NYSDOH requirements for doctors but also pharmacists, physicians, nurse practitioners, and physician assistants who work in dispensing facilities.

On the other hand, you have the Medical Cannabis Institute.

This is a Medical Marijuana Doctor New York Online course that costs about $229. Developed by the Society of Cannabis Clinicians (SCC), this is a credit-based course.
Once you have completed the NYSDOH- approved course and are in compliance with all the requirements set by the 10 NYCRR §1004.1(a), you need to follow the following steps to be able to certify patients and be a medical marijuana doctor in New York.
Log onto the health commerce system
Select "All applications" located under the My content dropdown menu
Click on the M tab and find the Medical Marijuana Data Management System (MMDMS) application
Select the MMDMS application and you will then be asked to complete the application by putting in your details and completing the registration process.
This is what you do as a Doctor but what about Physician Assistants? How do they access the Medical Marijuana Data Management System (MMDMS) and register with the medical marijuana program and then issue the certifications to all patients? For starters, one of their supervising registered physicians needs to provide them authorization within MMDMS. The process is as follows:
Log onto the health commerce system
Select the MMDMS application.
Select the update my information option on the page
On the left side, you will spot a "Physician assistant Management" button
Enter the Physician's Assistant's HCS ID # in the space provided
Click authorize for the PA that you wish to do it for.