Get Approved by Montana Medical Marijuana Doctors Online
---
If you are a resident of Montana who is seeking a health solution in cannabis, we can help you find the answer. Connect with the best medical marijuana doctors of the state and get approved to use the herb legally. You don't have to step out of your home or make prior appointments. Apply online and get expert guidance through your phone. 
The process is quick and completely safe. It's the new way of connecting with medical marijuana doctors in Montana. Get online and apply for your medical marijuana doctor's recommendation today.
Find the Right Medical Marijuana Doctor For Your Health Condition
Who Can Qualify for a Medical Marijuana Doctor's Recommendation?
---
Montana has a list of requirements that helps medical marijuana doctors in the state decide if a patient qualifies for a recommendation or not. Here's a list:
You must be 18 years or older.
You must be a resident of the state.
You must have a debilitating condition such as cancer, glaucoma, Crohn's disease, epilepsy, peripheral neuropathy, multiple sclerosis, PTSD, HIV/AIDS, severe or chronic pain, intractable nausea, admittance into hospice care, cachexia or chronic or painful muscle spasms.
Your medical marijuana doctor will examine you for the mentioned conditions to determine if you are a qualified patient or not.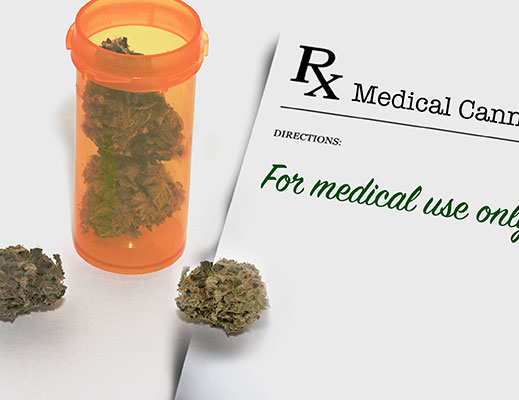 How to Get a See a Medical Marijuana Doctor in Montana?
---
The process of consulting medical marijuana doctors online is simple and easy. All you have to do is follow three simple steps to begin the process. 
1. Fill the Prequalification Form
The first step is to register on the website and fill the prequalification form that follows. Submit the form and connect with a doctor. 
2. Complete Online Consultation
Have an online consultation via a video call. The medical marijuana doctor will examine you to determine if you can be a qualified patient or not.
3. Receive Your Recommendation
If you qualify, you will receive a PDF of your recommendation by email. If you fail to qualify, you will receive a 100% refund.

Benefits of a Medical Marijuana Doctor's Recommendation in Montana
---
Getting a medical marijuana doctor's recommendation in Montana helps you access the herb. It's also your key to a number of exclusive privileges that only a medical marijuana patient can enjoy. Here are a few of them.
Legal Security
After getting approved by a medical marijuana doctor, you have the right to buy, use, grow and travel with cannabis without fear of arrest or penalties. 
Cannabis Cultivation
Medical marijuana doctors in Montana can allow a qualified patient or caregiver to grow no more than 4 mature plants and 4 seedlings at home.
Money Savings
Buy medical cannabis from state-registered dispensaries at a lower rate than recreational consumers and get special discounts with a doctor's recommendation.
Wider Access
Buy CBD as well as high potency cannabis products from dispensaries across Montana with a medical marijuana doctor's recommendation.
Legal Possession
You possess up to 5 ounces of usable cannabis in a month but no more than 1 ounce a day with a legit recommendation in Montana.
Age Limit
A patient who is 18 years and a minor with a legal provider can apply for a recommendation from a medical marijuana doctor.
Choose the Best for Your Health
---
Get the trust of certified medical marijuana doctors through a HIPAA-compliant online platform.
You Are Covered By Our Money Back Guarantee
In case you fail to qualify for a medical marijuana card, we offer a full refund. Essentially, if you are not approved, you won't be charged. If for any reason you are not completely satisfied with your purchase, simply call us at (888) 988-8420 or email us at [email protected] to obtain a full refund.
Find Certified Medical Marijuana Doctors at The Best Online Clinic in Montana
---
When you choose Online Medical Card, we can assure you that your trust is in the right place. Our aim is to deliver our promise of quality services and we work to stand behind our claims. Consulting online medical marijuana doctors at our platform gives you the benefit of the following aspects:
HIPAA Compliant
We keep your information safe and secure as per the HIPAA guidelines. No third party has access to the details you share with the doctor. 
BBB A+ Rating
Online Medical Card has a BBB A+ rating that stands as proof of its trustworthy operations and online services.
Certified Professionals
We only work with state-certified medical marijuana doctors who are trained and experienced enough to write you a recommendation.
100% Money-back Guarantee
If our medical marijuana doctor does not qualify you for a medical card, we will give you a 100% refund of all the charges incurred on our website.  
Montana Medical Marijuana Registry
---
After a medical marijuana doctor recommends medical cannabis to a patient, it is important for the patient to register with the Montana Medical Marijuana Program and apply for a state-issued medical marijuana ID card. Registration with the Montana medical marijuana registry is mandatory and here's how you can begin the process:
Keep electronic formats of all the important documents.

Photo of the cardholder.
Document for Identification (driver's license, state ID card, tribal ID card, etc.)
Address Proof
A signed Physician Statement for a Debilitating Medical Condition.

You may need a Property Owner Permission Form if you wish to grow your own cannabis.
Make the payment.
After completing the application, you will receive a receipt of the approval by email and a hard copy of the same at your address.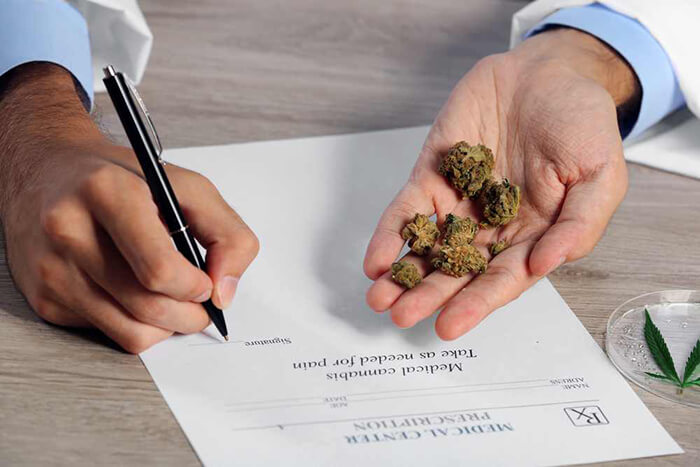 FAQ
Frequently Asked Questions
---
If you are ready to become a medical marijuana patient in Montana, you must be clear about everything related to the herb and the law. Here are answers to some of the most frequently asked questions to give you an insight into the process of applying for a consultation with medical marijuana doctors in Montana.
Yes, online medical marijuana doctors in Montana are real doctors. They are certified medical professionals with the license to practice medicine in the state. These doctors work from their clinic and provide in-person as well as online consultations. 
Nevertheless, it is important that before you settle for an online medical marijuana doctor, you must verify their license as well as the address proof.
Yes, medical marijuana doctor's recommendation in Montana expires. Your doctor's letter is valid for a period of 1 year since the date it was signed. You must get a renewal 30 days prior to your expiration date to continue using medical marijuana in the state.
You can ask your doctor to renew your recommendation. Do not forget to use the renewed recommendation to update your details on the Montana medical marijuana registry. 
You can talk to a medical marijuana doctor online in Montana by keeping a few points in mind:
Be respectful.
Be transparent.
Share every detail of your medical condition and symptoms.
Share your experience with marijuana, if any.
Ask relevant questions.
Complete the consultation before taking a second opinion.
With telemedicine into the picture, getting a recommendation has become easier than ever.
You can apply for a consultation with a medical marijuana doctor online using the following steps:
Register on the website.
Fill the prequalification form.
Complete your online consultation.
Receive your recommendation via email.
While telemedicine made consultations very convenient, it also increased the need to be sure of the legitimacy of online medical marijuana doctors or clinics.
Here's how you can ensure that your online medical marijuana doctors are legit:
Make sure you talk to a real doctor and not a chatbot.
Verify the license of the medical marijuana doctor.
The doctor must have verified address proof.
The online clinic must be HIPAA compliant.
The online clinic must have a BBB A+ rating.
Look for 24×7 customer service.