Get Quick Online Consultations With Expert Medical Marijuana Doctors in Massachusetts
---
We understand that it's not possible for everyone to go through the traditional ways of getting a medical marijuana card. Fortunately, with the advent of telemedicine, becoming a legal medical marijuana patient in Massachusetts has become easy and convenient. Unlike the traditional process, our online platform eliminates the hassle of appointments and long queues. You can connect with the best medical marijuana doctors in Massachusetts within minutes.
Apply now and get approved for a medical marijuana card within 24 hours from the comfort and safety of your home. It's that simple.
Offering You the Guidance of Licensed Health Professionals
---
Online Medical Card has been working as an online marijuana clinic for more than 18 years. It has gained trust and reliability as an online clinic through the years after delivering quality services to each and every patient.
Our aim has always been to work ethically and deliver nothing but the best. Keeping up with our promise, we bring Massachusetts's top medical marijuana doctors to your home. Apply online and get approved on the same day.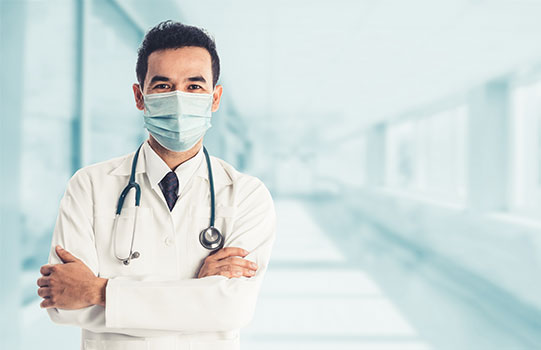 Take Your First Step to Better Health With Just a Click
Are You a Qualified Medical Marijuana Patient in Massachusetts?
---
Medical marijuana doctors in Massachusetts take into account a few important requirements laid by the medical marijuana program of the state to decide the approval status of a patient. You can be a qualified medical marijuana patient in Massachusetts if you fulfill the following requirements.
You must be 18 years or older.
You must be a resident of the state.
You must have one of the following qualifying medical conditions:
HIV/AIDS
Hepatitis C
ALS
Parkinson's disease
Glaucoma
Cancer
Crohn's disease
Multiple sclerosis
Other debilitating medical conditions that a medical marijuana doctor deems eligible for medical marijuana treatment.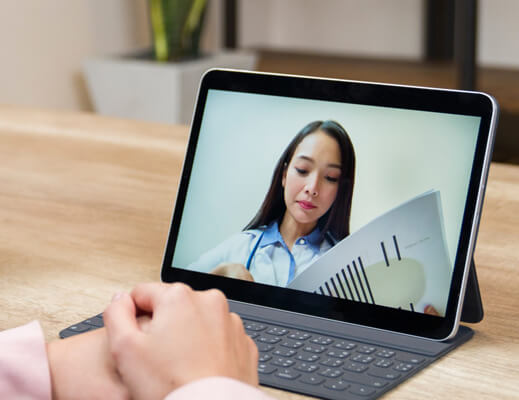 How to Get a Medical Marijuana Doctor's Recommendation in Massachusetts Online?
---
You don't have to be exceptionally smart to figure out our application process. It's designed to be simple and easy for beginners and veteran patients alike. Just three simple steps and you are done.
1. Prequalification
Register on the website and fill out our prequalification form. Enter all details accurately and connect with our doctor after submission.
2. 420 Evaluation
Consult licensed medical health professionals via a video call. Share details about your medical condition and health concerns with our physician.
3. Recommendation
Upon approval, you'll receive your recommendation by email and can use it to register in the Massachusetts Medical Use of Marijuana Program.

Benefits of a Recommendation from Medical Marijuana Doctors in Massachusetts
---
Getting a recommendation from online medical marijuana doctors in Massachusetts benefits you in more ways than you can imagine. Here's a rundown of all the different ways a recommendation benefits you.
Legal Security
You have the freedom to buy, use, grow and travel with medical marijuana in Massachusetts with a legit recommendation.
Lower Age Limit
Unlike the age limit of 21 years for recreational consumers, all patients qualified by medical marijuana doctors have a legal age limit of 18 years.
Home Delivery
Only medical marijuana patients with a legit recommendation can request home delivery of cannabis products in Massachusetts.
Cannabis Cultivation
Medical marijuana consumers are allowed to cultivate medical cannabis at home if recommended by the doctor.
Easier Access
The state of Massachusetts reserves 35% of medical-grade cannabis for all qualified patients with a recommendation.
Higher Potency Limits
Recreational marijuana has a limit of 5 mg THC for edibles. But the potency limit is higher for those with a legit medical marijuana doctor's recommendation.
Consult Certified Medical Marijuana Doctors From the Comfort of Your Home
---
Receive your medical marijuana card without even stepping outside your house.
You Are Covered By Our Money Back Guarantee
In case you fail to qualify for a medical marijuana card, we offer a full refund. Essentially, if you are not approved, you won't be charged. If for any reason you are not completely satisfied with your purchase, simply call us at (888) 988-8420 or email us at [email protected] to obtain a full refund.
Lay Your Trust in the Best Online Marijuana Clinic in Massachusetts
---
When you choose Online Medical Card for connecting with medical marijuana doctors in Massachusetts, you are trusting a clinic with reliable services that offer you the following benefits.
No Appointments
You don't need to clear your schedules or book an appointment to see medical marijuana doctors online. Just apply and connect with our doctor within minutes.
HIPAA Compliant
All our online platforms are HIPAA compliant to keep your personal information safe and secure.
BBB A+ Clinic
Our online clinic is rated A+ by the Better Business Bureau indicating our trustworthy and reliable services.
24x7 Customer Service
Connect with our customer executives via chat, email or phone. They are available 24×7 to help you with anything you need.
FAQ
Frequently Asked Questions
---
Medical marijuana is the key to a healthy life and you can access it with a recommendation from one of our certified medical marijuana doctors in Massachusetts. If you have any doubts about the same, read along and find answers to all your concerns and queries.
Yes, you can cultivate cannabis with a medical marijuana doctor's recommendation. However, they can grow cannabis at home if purchasing medical marijuana from dispensaries would cause a 'hardship' for them.
This may include a financial burden, no access to transportation or no access to dispensaries within a reasonable distance. Patients can get a written recommendation from medical marijuana doctors allowing them to cultivate cannabis at home.
Yes, you can travel with medical marijuana in Massachusetts provided you have a limited amount of medical marijuana with you. As a qualified patient, you are allowed to have 10 ounces of the herb with you while traveling to steer clear of any legal complications.
Going through online consultations can be overwhelming for new patients. But, you can go through the process smoothly with some prior preparation.
Here are a few points that can help you talk to medical marijuana doctor online:
Do some research before your consultation and prepare a few relevant questions.
Be transparent with the doctors about your medical condition and symptoms.
Let the doctor know about your prior experience with marijuana (if any).
Complete the consultation before going forward with a second opinion.
Yes, you need to register with the Medical Use of Marijuana Program after getting your recommendation from a medical marijuana doctor.
Here's how you can register in the Medical Use of Marijuana Program Online:
Use the PIN provided by your doctor to register on the website.
Use your state-issued ID card and current photograph to complete the application.
Wait for the approval.
It may take 1-2 weeks for your application to be approved. You will receive an email once it's done.