Get Easy Online Consultations From Professional Medical Marijuana Doctors in Louisiana
---
Gone are the days when you had to make prior appointments, wait for the date and drive to the nearby clinic. Now all this can be done from the comfort and safety of your home. By combining the convenience of telemedicine and the ease of simple process, we bring you online consultations in Louisiana.
Find the best medical marijuana doctors in Louisiana from your phone screens. No need to go down the traditional routes anymore. Just register on the website and apply for a consultation within minutes. If the doctor qualifies you for a medical card, you will find a PDF of the same in your email on the same day.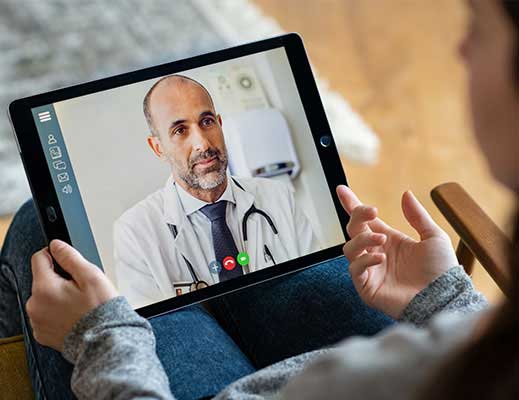 Apply for a Consultation With Medical Marijuana Doctors in Louisiana Within Minutes
---
How to Get Started?
Get your Card From Medical Marijuana Doctors in Louisiana
---
We strive to make our online process as easy as possible for beginners and experienced patients alike. If you are ready to become a legal medical marijuana patient in the state, begin by following three simple steps.
1. Fill the Form
The first step is to register on the website and fill a pre-qualification form that asks for all the details related to your medical condition.
2. Consult a Doctor
After submitting the form, connect with our medical marijuana doctors in Louisiana and complete an online consultation to learn if you qualify or not.
3. Receive Your Recommendation
Once approved, you will receive your recommendation by email on the same day. Also, our doctors will enter you in the statewide medical cannabis patient registry so you can buy your dose of marijuana from dispensaries.
Offering You Expert Guidance Through a 100% Online Process
---
We understand that not everyone has the time, money and energy to go through the traditional route of making appointments and visiting a clinic for consultations. This is why we used the path of telemedicine to reduce the distance between you and expert guidance.
With our online platform, you get the guidance of certified medical marijuana doctors in Louisiana and learn if you are a qualified patient as per legal laws or not. If you qualify, your recommendation is emailed to you on the same day. If you don't qualify, we promise to give you a 100% refund.
You are Covered By Our Money Back Guarantee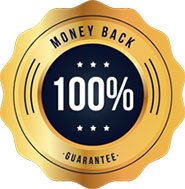 In case you fail to qualify for a medical marijuana card, we offer a full refund. Essentially, if you are not approved, you won't be charged. If for any reason you are not completely satisfied with your purchase, simply call us at (888) 988-8420 or email us at [email protected] to obtain a full refund.
Get Your Recommendation From the Best Clinic in Louisiana
---
We only believe in providing the best services to all our patients. Rest assured that when you choose us to get your medical marijuana card, you will get everything that we claim and in the best possible quality.
State Certified Professionals
For the sake of quality and reliability, we only work with state-certified physicians. All our medical marijuana doctors in Louisiana are certified by the Louisiana State Board of Medical Examiners and are experienced in providing medical marijuana recommendations.
No Appointments
You don't have to book an appointment to reach out to our doctors. Just register on the website and connect with our doctor within a few minutes. No more worries about booking a time slot or forgetting about your bookings.
HIPAA Compliant
We take your need for privacy very seriously. For this reason, our online platforms strictly comply with the HIPAA guidelines so all your sensitive information remains between you and the doctor concerned.
BBB A+ Rating
Our online clinic has gained trust and reliability from our patients from working for years which gained us the A+ rating from the Better Business Bureau proving our ethical mode of operation and trustworthy services.
100% Money-Back Guarantee
We are here to help you get a medical marijuana card in Louisiana. So, if you fail to qualify for one, you will not be charged anything. We promise to give you a 100% refund of any charges that you may have incurred at our platform during the process.
24x7 Customer Service
All your queries and doubts are always welcomed. Connect with our customer service through chat, phone or email and get clarity for all your doubts. Our customer executives are available for you 24×7.
Who Can be a Qualified Medical Marijuana Patient in Louisiana?
---
The state of Louisiana legalized medical marijuana back in 2015 with Act 261. Since then, the state has come a long way in terms of the sale, purchase and use of medical marijuana in the state. This includes the long list of medical conditions that a medical marijuana doctor in Louisiana will use to determine if a patient qualifies or not. The list is as follows:
HIV/AIDS
Glaucoma
Autism
Cancer
Cachexia
Epilepsy
Crohn's Disease
Intractable Pain
Chronic Pain
PTSD
Seizures
Muscle Spasms
Muscular Dystrophy
Parkinson's Disease
Multiple Sclerosis
Any other medical condition (not mentioned in the list) that the certified physician believes can benefit from medical marijuana treatment.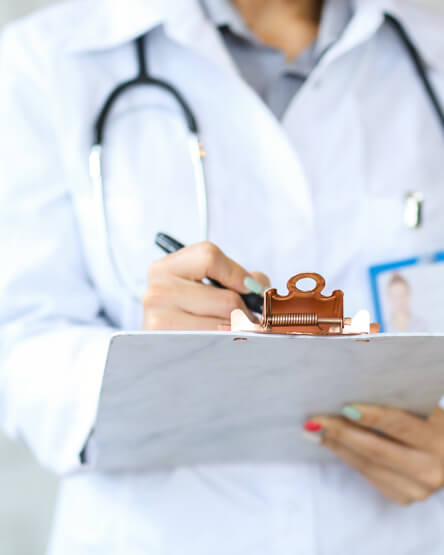 Forget The Hassle. Find Medical Marijuana Doctors in Louisiana Online
---
Don't worry about visiting a clinic and making appointments. Find Louisiana's best medical marijuana doctors through a safe online process with just a click.
Medical Marijuana Laws in Louisiana
---
For a medical marijuana doctor in Louisiana to approve you for a recommendation, you must make sure that you qualify the state's conditions. Here are a few of the important rules you must know:
You can buy and use medical marijuana only with a legit recommendation.
You must have a debilitating medical condition to qualify for a medical card.
You must be a resident of the state.
Once you qualify, you also need to abide by the following rules and regulations of the state's medical marijuana program.
You have a possession limit of a 30 day supply of non-smokable marijuana products.
Using smokables like flowers or vapes is prohibited.
Growing marijuana for medical or recreational purposes is prohibited.
Buy your dose from one of the 9 distributing pharmacies only.
Driving under the influence of medical marijuana is considered a DUI.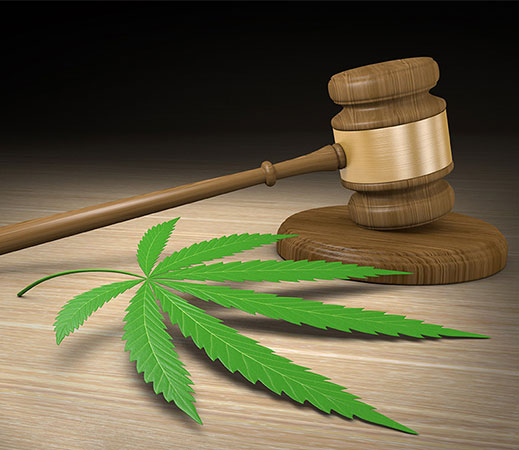 FAQ
Frequently Asked Questions
---
Got some questions or doubts about medical marijuana doctors in Louisiana? You can either contact our customer services or go through some of the most frequently asked questions and see if you find your answer here.
Yes, online medical marijuana doctors in Louisiana are legit. They are actively practicing doctors in the state that can have different fields of specialization. Additionally, they work from a verified physical clinic. They provide in person as well as online consultations from the clinic.
With the rising numbers of online services, it is possible that you end up with an illegit online clinic or doctor. To make sure that you receive legit services, look for the following point:
Your doctor must have a valid license.
Your doctor should have a verified address.
The online clinic should have a real location.
The online clinic must be HIPAA compliant and have a BBB A+ rating.
If you esure that these points are met, you will have a smooth experience every time.
Talking to a medical marijuana doctor online for the first time can be overwhelming for some. But, if you take care of a few points, the entire process will be a breeze for you.
Here's how you can talk to online medical marijuana doctors in Louisiana:
Be respectful of their opinion.
Be as transparent as you can be about your medical condition.
Do a little research before your consultation.
Ask relevant questions from your doctor.
Complete the consultation before getting a second opinion.
A medical marijuana doctor who owns a valid license from the Louisiana State Board of Medical Examiners can legally recommend cannabis in Louisiana. They must apply for a therapeutic marijuana registration permit to be able to get the legal right to write medical cannabis recommendations in Louisiana.
So, if you are applying for a medical card through online services, you must make sure that the doctor is a practicing medical professional and also has a valid license.
The medical marijuana program of Louisiana does not mention anything about the expiration of recommendations or cards. However, it is advised to get a yearly renewal so that the authorities can stay updated about your necessary information and you can also be up to date with your medical marijuana treatment.
You can get a renewal online by applying for the same online. It will take a few minutes before you connect with a medical marijuana doctor in Louisiana and get your recommendation renewed.