Quick and Convenient Online Consultations With Iowa Medical Marijuana Doctors
---
The state of Iowa hasn't completely legalized medical marijuana, however, the Iowa medical marijuana bill accepts the use of products that contain CBD and a total of 4.5 grams of Delta-9-Tetrahydrocannabinol or THC every 90 days with exceptions of terminally ill patients and others with special requirements. But, in any case, it is compulsory for every patient to get evaluated by legit medical marijuana doctors and get a recommendation to access CBD or cannabis in the state.
If you wish to access medical marijuana in Iowa, you can consult the state's best medical marijuana doctors online and bypass all the hassle of appointments and long waiting hours. Apply now for a consultation and get approved on the same day.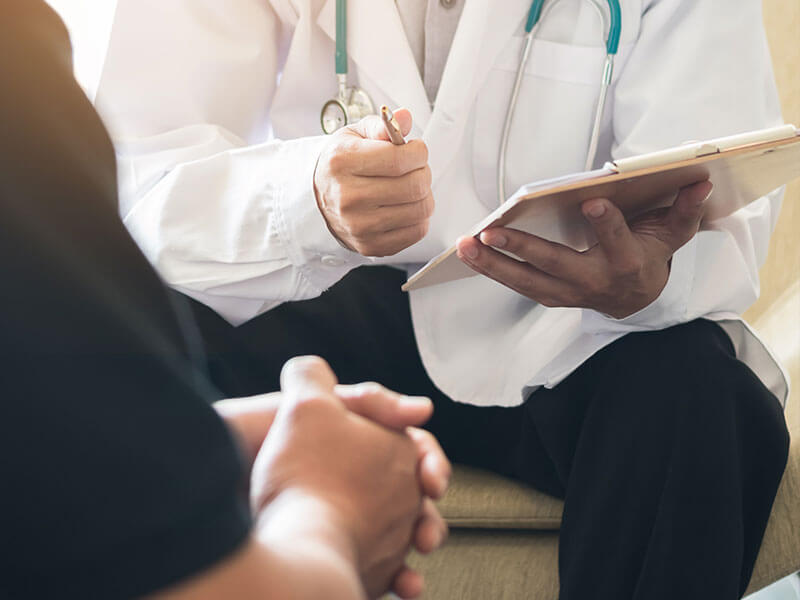 Get Approved by Certified Doctors and Become a Legal Medical Marijuana Patient in Iowa
---
Take Your First Step Today
Follow a Simple Three-Step Online Process
---
Online consultations are an easy and convenient way of connecting with an Iowa medical marijuana doctor near you. The process is designed to be easy for every patient. You can navigate through the process by following three simple steps.
1. Fill the Form
Register on the website and fill a prequalification form that follows. Submit the form and connect with a doctor for an online consultation.
2. Consult a Doctor
have a video call and complete your consultation. The doctor will examine your medical condition to decide if you qualify or not.
3. Receive Your Recommendation
If approved, you will receive an email with a PDF of your recommendation. If you fail to qualify, we will give you a 100% refund.
Choose the Best For Your Health
---
When it comes to choosing an online platform for your Iowa medical marijuana card, it's important that you get yours from a service provider who is best at the job. Online Medical Card makes it easier for you by giving you the assurance of state-certified medical marijuana doctors, HIPAA compliant platform and a 100% online process. With years of experience under our belt and a BBB A+ rating, we will fulfill all your needs to your satisfaction.
Don't leave your home and get expert guidance to your doorstep. Apply for online consultation in minutes and get approved within the same day. No appointments needed.
You are Covered By Our Money Back Guarantee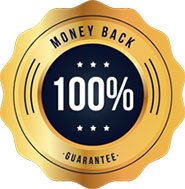 In case you fail to qualify for a medical marijuana card, we offer a full refund. Essentially, if you are not approved, you won't be charged. If for any reason you are not completely satisfied with your purchase, simply call us at (888) 988-8420 or email us at [email protected] to obtain a full refund.

Under What Conditions Can Medical Marijuana Doctors in Iowa Certify a Patient?
---
The state of Iowa hasn't decriminalized or legalized medical marijuana. However, for those seeking medical care with the herb, the state allows the issuance of a medical marijuana card that can be used to purchase and use CBD and low THC products within the state borders. In order to get a medical marijuana card, a patient must consult a medical marijuana doctor who is responsible to determine whether the patient qualifies as per the requirements of the state marijuana program or not.
Here's the list of conditions under which medical marijuana doctors in Iowa can certify a patient:
You must be 18 years or older.
You must be a resident of Iowa.
You must have one of the following medical conditions approved by the Iowa Department of Public Health
ALS
Cancer
Chronic pain
HIV/AIDS
Crohn's disease
Seizures
Corticobasal degeneration
Parkinson's disease
Multiple sclerosis with severe or persistent muscle spasms
PTSD
Severe or intractable autism
Terminal illness
A certified medical marijuana doctor is authorized to examine you on the basis of the mentioned conditions and decide if you fit the eligibility criterion of the state medical marijuana program.
Registration With the Iowa Department of Health
---
It is compulsory for every medical marijuana patient in Iowa to register themselves and caregivers (if any) with the Iowa Department of Public Health. The body digitally stores the information of the patient and issues a state medical marijuana card.
We help you with the first step of the registration process which includes a consultation with certified medical marijuana doctors. If you are approved, the physician will sign your Healthcare Practitioner Certification Form which you can use to fill your application in the registry. Here's how you can complete the registration process:
Complete the Adult Patient Application.
Provide the necessary documents (valid state ID card and the Healthcare Practitioner Certification Form).
Make the payment (it can be anywhere from $25 to $100).
Online applications are generally approved quickly while physical submissions can take up to 2 weeks. After approval, the patient receives a temporary ID card via email and a permanent card is mailed to your address.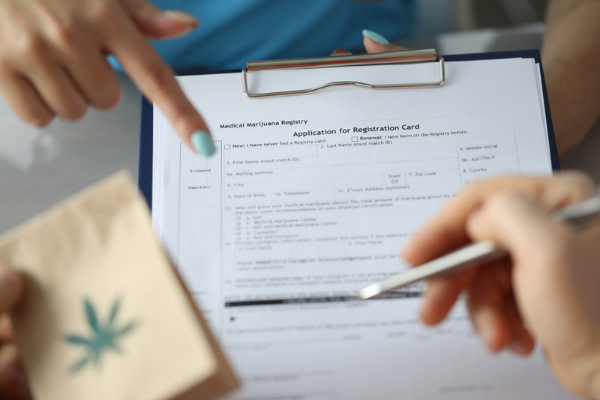 Access Medical Marijuana in Iowa Today!
---
If medical marijuana can help you heal, access its therapeutic properties today. Consult certified medical marijuana doctors in Iowa through a HIPAA compliant platform and get certified for a medical card.
FAQ
Frequently Asked Questions
---
Read along for the most frequently asked questions to clear any doubts about our services or the medical marijuana laws of Iowa.
As per the Iowa medical marijuana program, only a specific list of professionals is allowed to issue a certification to patients in the state.
Only the following list of medical professionals are allowed to recommend medical marijuana in Iowa:
Doctor of Medicine (MD)
Doctor of Osteopathic Medicine (DO)
Physician Assistant (PA)
Advanced Registered Nurse Practitioner (ARNP)
Podiatrist (DPM)
Talking to online medical marijuana doctors for the first time can be confusing and overwhelming. With proper preparation before a consultation, you can learn to talk to Iowa medical marijuana doctors. Here's how you can begin:
Make sure you are transparent about all the details with your doctor.
Share the details of your medical condition and symptoms.
Talk about your past experience with marijuana, if any.
Be respectful of the doctor's opinion.
Ask relevant questions.
Complete your consultation.
Yes, online medical marijuana doctors in Iowa are legit. They are trained professionals who practice medicine in their specific fields of specialization and are also trained to certify medical marijuana patients in the state.
Additionally, these doctors work from real clinics where they consult patients online as well as in-person. If you are wary of the legitimacy of your online medical marijuana doctors, make sure to verify their license and address proof.
No, doctors cannot prescribe medical marijuana in Iowa. The sole duty of medical marijuana doctors is to examine a patient and determine their status for the state-issued ID card. If the doctor approves a patient, they sign the Healthcare Practitioner Certification Form that is used to register with the state medical marijuana program.
The technicians of the state-authorized dispensaries are the only ones allowed to decide the prescription of a patient. They directly work with the patients or the primary caregivers and give them the products and dosing necessary for their condition.
Yes, medical marijuana doctors in Iowa issue a medical card renewal. Every recommendation has a validity period of a year. You can check the expiration date on the letter and visit your physician for a renewal 30 days prior to the expiry.
You must use the renewed recommendation to update your information on the state registry and get your state medical marijuana ID card renewed too. The Department of Public Health also sends you an email to notify you regarding the closing expiration of your card.