Talk to a Medical Marijuana Doctor To Gain Access To Your Medication
---
In Illinois, any adult over the age of 21 is allowed to access cannabis and additionally, you have The compassionate use of medical cannabis pilot program act in Illinois that allows people who are diagnosed with a qualifying condition to gain access to an MMJ card One might feel that it is just an added hassle to get an evaluation by a medical marijuana doctor. But as is the case with a majority of states, if you are a medical user, it is beneficial to hold a medical marijuana card as it comes with a horde of added benefits. If you are a nonresident of the state of Illinois over the age of 21 you can still buy up to half an ounce of cannabis in the state The Compassionate Use of Medical Cannabis Program Act which started out as a pilot program has now been inducted into the legislation. This has made the cultivation, sale, possession, and manufacturing of medical cannabis and all related products legal by qualifying patients.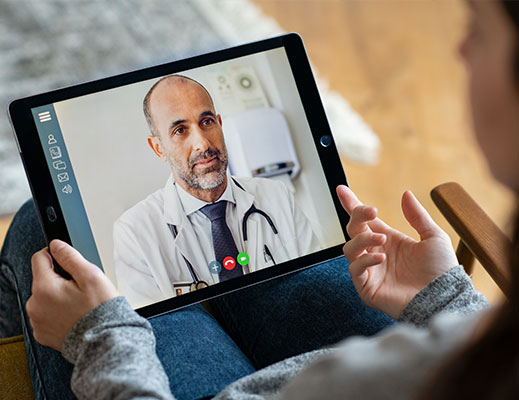 Connect with a Licensed Medical Marijuana Doctor in Illinois
---
Get Your Medical Marijuana Card
How To Get A 420 Evaluation From a Medical Marijuana Doctor Illinois
---
Before you apply to get a medical marijuana card in Illinois, you need to get a Physician Written Certificate Form. The only way to obtain this is through an evaluation with a medical marijuana doctor based in Illinois. The process to get your physician Written Certificate Form from a medical marijuana doctor is as follows.
1. Pre-Qualification
You begin by registering on our HIPAA compliant platform and filling out a basic pre-qualification form.
2. 420 Evaluation
Have face-to-face consultation with a medical marijuana doctor who decides if or not you qualify for a medical marijuana card
3. Receive Your Recommendation
Once the evaluation is done you will get your completed Physician Written Certificate Form. You can complete your application.
How To Become a Medical Marijuana Patient in Illinois
---
What you receive from us is a Physician Written Certificate Form which you can use to complete your application in the registry. Once you get that only then can the application be made. Once you get that you can send in the application along with ID information, and residency info. There is a choice between a 1, 2, or 3-year registry. You can choose any one of them but you should remember that you will still need to renew it every year Another aspect of an Illinois medical marijuana program is that you need to choose an MMJ dispensary from where you plan to get your medicine. This is something that you do once you receive approval to actually get their medication. You will receive your card in about 90 days.
You are Covered By Our Money Back Guarantee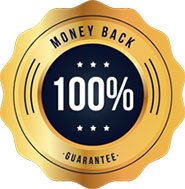 In case you fail to qualify for a medical marijuana card, we offer a full refund. Essentially, if you are not approved, you won't be charged. If for any reason you are not completely satisfied with your purchase, simply call us at (888) 988-8420 or email us at [email protected] to obtain a full refund.

Qualifying Conditions For an Evaluation By a Medical Marijuana Doctor Illinois
---
At this current time, the qualifying conditions in Illinois stand as follows:
Alzheimer's disease
Amyotrophic Lateral Sclerosis (ALS)
Anorexia nervosa
Any medical condition for which an opioid would be traditionally prescribed by a physician
Arnold Chiari malformation
Autism
Cachexia
Cancer
Causalgia
Chronic Inflammatory Demyelinating Polyneuropathy
Chronic pain
Complex regional pain syndrome
Crohn's Disease
Dystonia
Ehlers-Danlos syndrome
Fibromyalgia
Fibrous dysplasia
Glaucoma
Hepatitis C
HIV/AIDS
Hydrocephalus
Hydromyelia
Interstitial Cystitis
Irritable bowel syndrome (IBS)
Lupus
Migraines
Multiple Sclerosis
Muscular Dystrophy
Myasthenia Gravis
Myoclonus
Nail patella syndrome
Neuro-Behcet's autoimmune disease
Neurofibromatosis
Neuropathy
Osteoarthritis
Parkinson's disease
Polycystic kidney disease
PTSD
Reflex Sympathetic Dystrophy
Rheumatoid Arthritis
Sjogren's syndrome
Spinal cord disease
Spinocerebellar Ataxia
Superior canal dehiscence syndrome
Syringomyelia
Tarlov cysts
Tourette syndrome
Traumatic brain injury and post-concussion syndrome
Ulcerative colitis
Terminal illness

In addition to the long list of qualifying conditions, you must also be a resident of Illinois and 18 years or older. For minor patients, it's necessary to have a registered and legal caregiver who is 21 years or older.
Benefits of a Medical Marijuana Card Illinois
---
A medical marijuana card can go a long way in helping you manage your medical condition in Illinois.
Home Growing
You are only allowed to grow cannabis in the state of Illinois if you have a medical marijuana card. With one, you can grow up to 5 plants.
Better Quality
All your medication should come from a licensed dispensary that only allows patients with a legit medical marijuana card to make a purchase.
Better Prices
You get your medicine at a better price as the taxation structure is different for medical marijuana cardholders at dispensaries.
More Choices
An MMJ card ensures that you not only gain access to a wide variety of cannabis products but also get ones that are properly lab-tested and ensured to be safe for medical use.
Higher Quantities
You are allowed as a medical marijuana cardholder to purchase and possess more cannabis than recreational users.
Guaranteed Product
There is a separate stock that is reserved for medical users at all the dispensaries to ensure your treatment is carried out without interruptions
Frequently Asked Questions
---
Here is everything you wanted to know about medical marijuana cards in Illinois.
Once you have completed your 420 evaluation by a medical marijuana doctor you will receive your physician's written certification form. This is the form that you need to submit along with your application.
The possession limit for cannabis in Illinois is:
At any given time you are allowed to possess up to 2.5oz of cannabis in a two-week period with the possession of a medical marijuana card.
Cultivation of 5 plants is allowed with a medical card starting
All recreational users are allowed to possess half the amount as that of medical users. Other rules to take care of are:
Possession over the set limit is considered a Class A Misdemeanor, which can land you in jail for a year and a $2500 fine.
If found in possession of more than 3.5oz of cannabis it is a Class 4 felony, resulting in a $25,000 fine and 1-3 years of jail time.
The sale and trafficking of cannabis can send you to jail as it is a Class A or Class B misdemeanor depending on what the amount is. Under 10g is a year in jail and fines of $2,500.
Your medical marijuana card expires based on what you select during the time of submitting the application to the Illinois Department of Health. The choice is between 1-year, 2-year or 3-year to become a part of the medical marijuana registry. Irrespective of what you select, you must renew the medical marijuana card every year to be able to purchase a medical marijuana card.
Yes, you can grow cannabis at home with a medical marijuana card in Illinois. The growing limit is capped at 5 plants irrespective of the number of people living in the house.