100% Online Consultations With Expert Medical Marijuana Doctors in Florida
---
In order to use medical marijuana in Florida in a legal way, you must be qualified by one of the legit cannabis doctors of the state. If you wish to know whether you are a qualified patient or not, we can help you connect with certified medical marijuana doctors in Florida through your phone. It takes no more than a few minutes to fill the application form and begin the online consultation.
Apply through our safe online platform today. Fill the form and connect with one of our doctors via video call shortly after submitting the form. It's that simple and quick.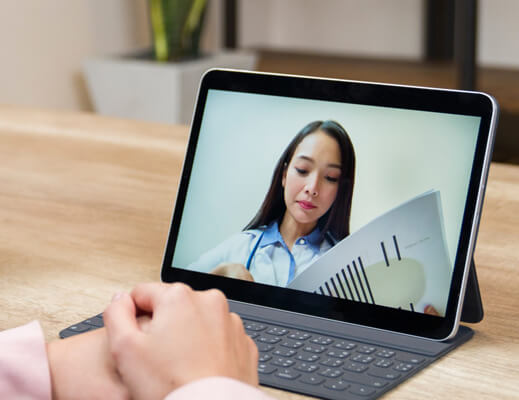 You Are Just a Click Away From Connecting With Florida's Best MMJ Doctors
---
Take Your First Step to Better Health
How to connect with Medical Marijuana Doctors, Online in Florida?
---
You don't have to clear your schedule to get a consultation from medical marijuana doctors in Florida. All you need to do is spare 10 minutes, get online, and follow three simple steps to apply for a consultation.
1. Fill a Simple Form
Register on the website and fill the prequalification form. Enter all your details, submit the form and connect with a doctor.
2. Consult a Doctor
Complete your consultation with one of our certified MMJ doctors online. Answer all questions in detail to help the doctor examine you better.
3. Receive Your Recommendation
If the doctor approves your medical condition, you will receive your medical marijuana recommendation by email on the same day.
Conditions for which You can Consult with Medical Marijuana Doctor in Florida.
---
To become a medical marijuana patient in the state of Florida, your medical condition should be included in the list of medical conditions approved by the Florida Department of Health.
Here's a list of approved medical conditions that Medical Marijuana Doctor in Florida is authorized to provide recommendation:
Cancer
HIV/AIDS
Crohn's Disease
Amyotrophic Lateral Sclerosis
Multiple Sclerosis or other similar health condition
Epilepsy
PTSD (Post-Traumatic Stress Disorder)
Glaucoma
Parkinson's Disease
Chronic pain or terminal condition caused by a qualifying condition.
Debilitating conditions that are diagnosable, such as depression, anxiety, and migraines
You are Covered By Our Money Back Guarantee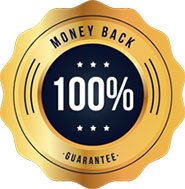 In case you fail to qualify for a medical marijuana card, we offer a full refund. Essentially, if you are not approved, you won't be charged. If for any reason you are not completely satisfied with your purchase, simply call us at (888) 988-8420 or email us at [email protected] to obtain a full refund.

Benefits of a MMJ Doctor's Recommendation in Florida
---
Florida legalized medical marijuana back in 2016 but the same was applicable under a few restrictions. For instance, MMJ doctors qualify a patient if:
They are 18 years or older.
They are a permanent or temporary resident of the state.
Have a medical condition approved by the state.
Additionally, a patient can register with the state-Medical-Marijuana-Use-Registry only if they have a valid recommendation. A state-issued ID card is the only way for a patient to purchase the herb.
A medical marijuana doctor's recommendation stands as proof that you fulfill all these requirements and are free to legally buy and use medical marijuana. So, along with offering you legal security, a medical marijuana doctor's recommendation gives you the right to purchase, consume, and possess marijuana products for medicinal purposes. You get access to marijuana edibles, smokeable, vapes, oils, and other products.
Choose the Best for Your Health
---
When it's a matter of one's health, there can be no compromises. Keeping this thought in mind, we ensure that our services meet your high standards and that we deliver everything we claim to the best of our capability.
No Appointments
Forget about the hassle of making appointments and waiting in line. We will connect you with Florida's top cannabis doctors minutes after you apply.
Certified Professionals
We have a team of state-certified medical marijuana doctors. Each one of our doctors has years of experience and is trained in evaluating patients for providing Medical Marijuana recommendations.
HIPAA Compliance
To keep your private information safe and between you and the doctor, not only do our MMJ doctors strictly follow doctor-patient confidentiality but all our online platforms are HIPAA compliant.
BBB A+ Rating
Our BBB A+ rating is proof of our good business standards. Our online clinic works hard to maintain this standard of trust and reliability by delivering the best services to every patient.
100% Money-back Guarantee
Our job is to provide easy and convenient recommendations to you in Florida, online. So, if you fail to qualify our doctor's qualification process, we will give you a 100% refund.
24x7 Customer Service
Connect with us via chat, email or phone to clear your doubts and queries. Our customer executives are available 24×7 to assist you.
Florida Medical Marijuana Use Registry
---
The state of Florida requires all medical marijuana patients to register with the Medical Marijuana Use Registry (MMUR) after a consultation with a certified medical marijuana doctor. The registry is an online database maintained by the Florida Department of Health to keep records of all the medical marijuana doctors, patients, and dispensaries in the state.
After our doctor approves you, you will receive your recommendation by email. Additionally, you will also receive the details to access your MMUR application.
Follow these steps to register on the MMUR.
Set up your account on the MMUR.
Access your application and verify your details.
Upload your photo.
Upload your proof of residency.
Confirm the application.
Complete payment.
Within 10 business days, you will receive the email regarding the approval or rejection of your application. The printed ID card is also mailed to you after approval.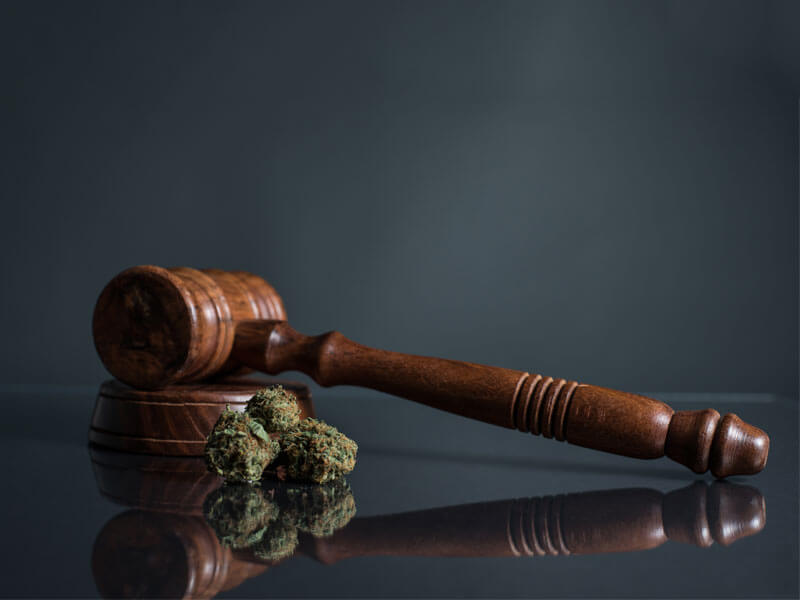 Get Access to Medical Marijuana in Florida Without Any Legal Restrictions
---
Get approved by state licensed weed doctors and become a legal patient in the state of florida
FAQ
Frequently Asked Questions
---
If you have any questions, we are here to answer it for you. Here are some of the most frequently asked questions about medical marijuana doctors in Florida.
If online consultations are new for you, it can be confusing to go through the process. But you can get through smoothly with some preparation.
Follow these tips to talk to medical marijuana doctors online:
Share all the details of your medical condition and symptoms with the doctor.
Share your past experience with marijuana, if any.
Research about the herb before your consultation.
Ask relevant questions.
Be respectful of your doctor's opinion.
Complete the consultation even if you wish to go for a second opinion.
You can buy medical marijuana only from a Medical Marijuana Treatment Centres.
As per the law, you only the following cannabis forms are can be distributed in the state:
Smokable flowers
Oils
Edibles
Patches
Creams
Vapes
Tinctures
Suppositories
Sprays
Medical marijuana doctors in Florida are physicians who are licensed by the state for writing recommendations to patients who want to use medical marijuana for managing their health condition.
In 2016, Florida voters approved Amendment 2 (or the Florida Medical Marijuana Legalization Initiative). The next year, Senate Bill 8A described rules for using medical marijuana. This also included a definition of the type of doctors that can recommend medical marijuana. Only state-licensed and authorized doctors in Florida are allowed to recommend medical marijuana to patients who qualify. Senate Bill 8A instituted the fundamental educational requirements that medical marijuana doctors have to meet. According to the Florida Department of Health Office of Medical Marijuana Use, authorized doctors must complete a 2-hour instructional course and need to pass a state examination. Only a state-licensed physician can recommend medical marijuana as medication to qualifying patients.