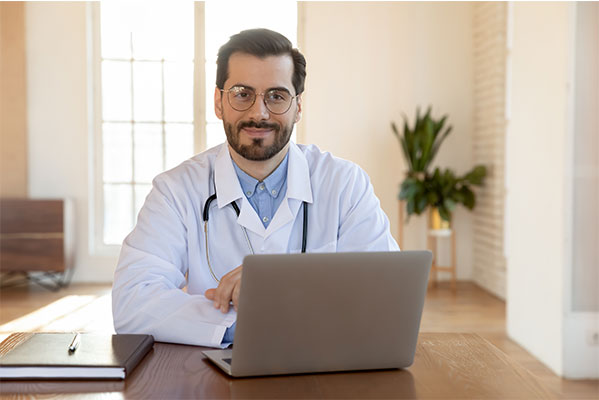 Get Quick Online Consultations With Delaware Medical Marijuana Doctors
---
The Delaware medical marijuana program makes it necessary for every patient seeking medical cannabis treatment in the state to consult a state-certified medical marijuana doctor who can certify them as a qualified patient. Online Medical Card helps you in this regard by connecting you with top medical marijuana doctors through a safe and secure online platform.
Through telemedicine, we bring the guidance of expert medical marihuana doctors to your doorstep. Forget the hassle of appointments or long queues. Apply online and get evaluated through our HIPAA compliant platform. The process is simple, quick and completely safe.

Find a Medical Marijuana Doctor in Delaware Online
Follow Three Simple Steps to See a Medical Marijuana Doctor Online
---
Applying for a medical marijuana doctor's recommendation online is a very simple process that is designed to create a bridge between patients and expert medical professionals. You can follow three simple steps to connect with the right doctor for your medical condition.
1. Pre-Qualification Form
Register on the website and fill a simple pre-qualification form.
2. Online Evaluation
Connect with one of our doctors via a video call for your consultation.
3. Receive Recommendation
If the medical marijuana doctor approves, you will receive your recommendation by email on the same day.
Benefits of a Medical Marijuana Doctor's Recommendation in Delaware
---
In the state of Delaware, only qualified patients and caregivers who are approved by certified medical marijuana doctors in the state can access and use the herb for medical reasons. And to become a qualified patient in Delaware, you must fulfill the requirements laid by the state medical marijuana program.
This is where a medical marijuana doctor's recommendation benefits you. It stands as proof that you have been approved by a certified physician as a qualified medical marijuana patient of Delaware. Additionally, you get the legal right to buy, use and possess the herb without any fear of legal penalties. With a medical marijuana card in Delaware, you can buy quality cannabis products from legal dispensaries and freely possess a legal amount.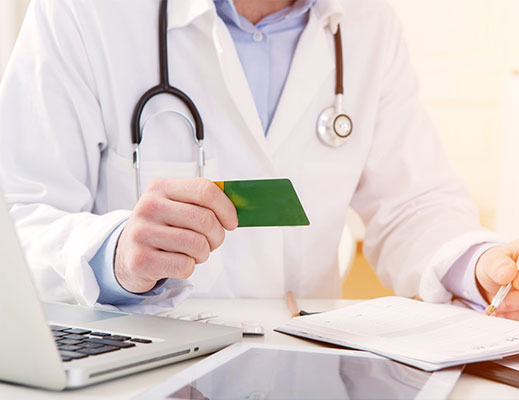 Why Should You Get a Medical Marijuana Doctor's Recommendation From Us?
---
When it comes to seeing a medical marijuana doctor for a recommendation, you should settle for nothing but the best. With Online Medical Card, you get the trust and reliability of a safe and secure online platform and the best medical marijuana doctors in Delaware.
Certified Professionals
Our team of doctors only includes state-certified medical professionals who are trained in medical cannabis and have the right experience to write recommendations. So, your trust is in the right place.
HIPAA Compliance
All information you share on our online platform is secured and inaccessible to any third party. We strictly comply with the HIPAA guidelines to give you a safe experience every time.
BBB A+ Rated Clinic
We maintain a high standard of ethical and trustworthy modes of operation which is why our online clinic is rated A+ by the Better Business Bureau.
Same Day Approval
After filling the application form and completing the payment, you can directly connect with one of our doctors for a consultation. After careful examination, the doctor will let you know of your approval within 24 hours.
100% Money-back Guarantee
We only charge you, if you receive a recommendation from us. If the doctor does not approve you for a Delaware medical marijuana card, we will give you a 100% refund.
24x7 Customer Service
Our customer executives are available to assist you 24×7. Connect via chat, email or phone and clear your doubts and queries.
Looking for Medical Marijuana Doctors Near You?
---
Find Delaware's best medical marijuana doctors in one place.
Who Qualifies for a Medical Marijuana Doctor's Recommendation in Delaware?
---
If you need a medical marijuana doctor's recommendation in Delaware, you must qualify for it as per the requirements of the state medical marijuana program. Here's a list that medical marijuana doctors follow to decide whether a patient qualifies for a recommendation or not:
The patient must be 18 years or older.
A minor patient must have parental consent.
The patient must be a resident of the state.
The patient must have one of the following medical conditions approved by the state:

Cancer
HIV/AIDS
Cachexia
Chronic or severe pain
ALS
PTSD
Glaucoma
Autism
Chronic migraines
Alzheimer's disease
Decompensated Cirrhosis
Intractable nausea
Seizures
Severe and persistent muscle spasms
Terminal Illness
A medical marijuana doctor will examine you as per the mentioned conditions and determine if you qualify for a medical card or not.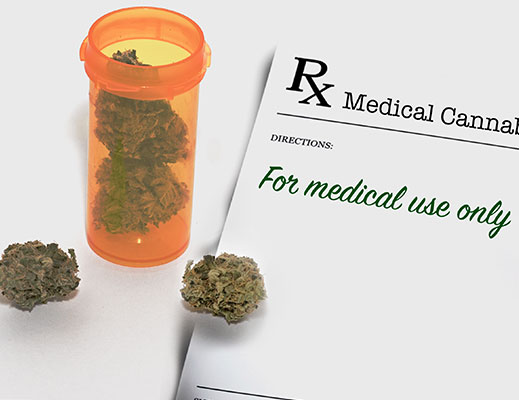 You Are Covered By Our Money Back Guarantee
In case you fail to qualify for a medical marijuana card, we offer a full refund. Essentially, if you are not approved, you won't be charged. If for any reason you are not completely satisfied with your purchase, simply call us at (888) 988-8420 or email us at [email protected] to obtain a full refund.
Get Access to Medical Cannabis with Our Medical Marijuana Doctors
---
Delaware Medical Marijuana Registry
---
The state of Delaware makes it mandatory for every qualified patient to register with the Delaware medical marijuana program in order to get a state-issued medical marijuana ID card. The first step of registering with the medical marijuana registry is consulting a certified medical marijuana doctor and Online Medical Card helps you through the consultation process. After the doctor writes you a recommendation, you can use it to register with the program using the following steps:
Keep an electronic format or photocopy of your photo, doctor's recommendation and proof of age and residency (driver's license or state ID card).
Fill the Medical Marijuana Patient Application (for adults) or Pediatric Medical Marijuana Patient (for minors) application form.
Make the payment and wait for the approval.
The Department of Health and Social Services (DHSS) takes about 45 days to approve or deny an application. Your medical card stays valid for a period of 1 year from the date of issuance. You must get a renewal 90 days before the expiration date mentioned on your recommendation or state-issued marijuana card.
FAQ
Frequently Asked Questions
---
We understand if you have some questions about our services or the process of consulting a medical marijuana doctor in Delaware. For this reason, we have answered some of the most frequently asked questions to help you get some clarity.
No, medical marijuana doctors in Delaware cannot prescribe cannabis. While medical cannabis is legal in the state, it is still a Schedule 1 drug at the federal level. This does not allow medical marijuana doctors to prescribe cannabis legally. However, they can legally recommend cannabis to patients who qualify as per the requirements of the state medical marijuana program.
Medical marijuana doctors registered with the Delaware Department of Health and Social Services are allowed to recommend cannabis in Delaware. Additionally, your medical marijuana doctor must :
Be a Doctor of Medicine (MD).
Be a Doctor of Osteopathic Medicine.
Have a bona fide relationship with the patient.
If it's your first time consulting an online medical marijuana doctor, you can have a smooth experience by keeping a few points in mind.
Here's how you can talk to an online medical marihuana doctor in Delaware:
Respect the doctor's opinion.
Share every detail of your medical condition and symptoms.
Share details of your past experience with marijuana, if any.
Complete the consultation before signing out.
While telemedicine has made it easier to get a medical card, it has also increased the need to learn how to identify a legit doctor.
Here are a few points that can help you know if your medical marijuana doctor in Delaware is legit or not:
You must talk to a real doctor during an online consultation.
Verify the license of the doctor.
Verify the address of the doctor.
The doctor must work from a clinic with a physical location.