The popularity and demand for CBD have risen to a level where there is CBD in just about everything. Whether it's conventional form such as chocolates or innovative products like oral sprays and beverages, you name it and there is probably a brand offering you a CBD variant of the same.
But, most people are often unable to decide if CBD is their cup of tea or not, mainly because of legal reasons. It is a common misconception that CBD and marijuana are the same things. This mindset often adds to the hesitation of trying CBD. The misconception persists with people thinking that while marijuana is illegal in most states, how is using CBD completely fine and often not met with any legal inquiries? Is CBD legal in the US?
Well, the answer to this question is not a simple or short one.
So, make yourself comfortable as we will be getting into the details of the legality of CBD in the US.
Is CBD Federally Legal?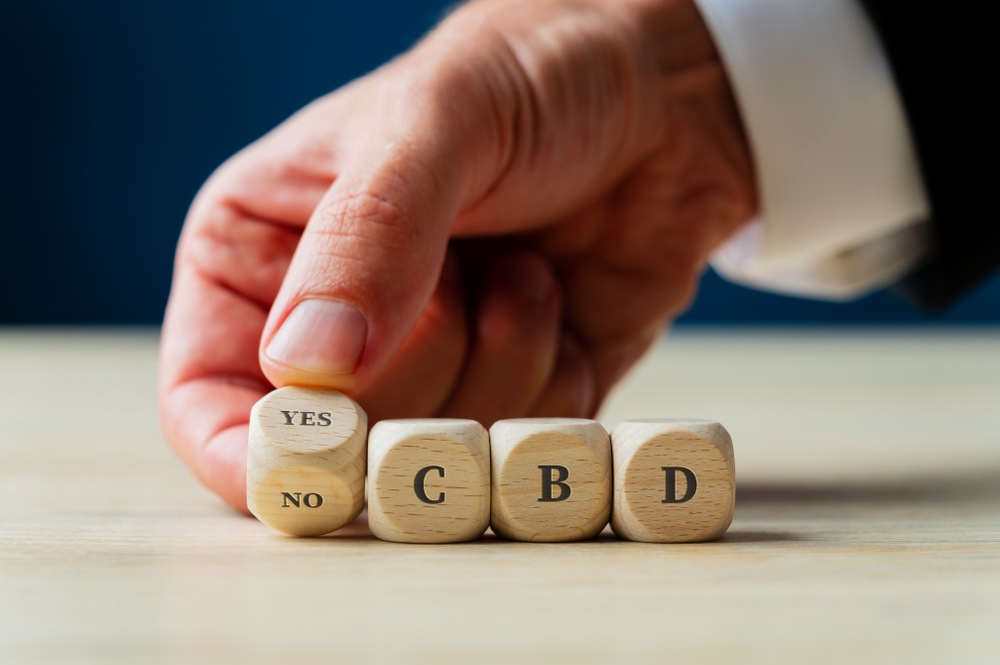 Yes, CBD is federally legal. The 2018 Farm Bill was the turning point for hemp legalization. It allowed the citizens of all 50 states to manufacture, sell, use and possess hemp and hemp sourced products without any fear of legal persecution.
Now, hemp legalization is based on a basic distinction between hemp and marijuana. Hemp was legally defined as one containing less than 0.3% THC. And anything beyond 0.3% THC was categorized as marijuana. This led to a provision in the Farm Bill according to which the threshold of THC in any hemp sourced product should be 0.3% THC on a dry weight basis. So, all CBD products need to meet the threshold percentage in order to be sold and used legally anywhere in the US.
The Farm Bill also clears the confusion of CBD and marijuana legalization. As long as CBD is derived from industrial hemp, CBD and marijuana legally become two different substances. So, while CBD is federally legal, marijuana is not. However, using cannabis-derived CBD will be considered a marijuana product and therefore illegal.
FDA Regulations on CBD
Adding on to the confusion about the legal stance of CBD, here's another important fact- CBD is federally legal but not FDA regulated.
The US Food and Drug Administration has not approved any CBD product as a health or dietary supplement except Epidiolex (a CBD drug used for seizures). As per Federal law, all manufacturers are prohibited from adding CBD into food, beverages, or cosmetics as none of these products are regulated by the FDA. Additionally, FDA has also prohibited the sale of any CBD products marketed for therapeutic and medical uses without FDA approval.
Due to the absence of FDA regulations, several CBD manufacturers have taken matters into their own hands and partnered with third-party laboratories. This is to ensure that every product matches quality and safety standards and is Farm Bill compliant. These lab reports are made easily accessible to all customers.
CBD manufacturers also put up an FDA disclosure stating the lack of FDA approvals or verification.
Did You Know?
CBD was first discovered in 1960.
Is It Safe to Carry CBD on a Plane?
Since hemp-derived CBD is federally legal in the US, you can carry CBD products on domestic flights as long as the products meet the provisions of the federal law. As of January 2020, TSA guidelines allow CBD products approved by the FDA or with less than 0.3% THC (dry weight basis) on all domestic flights.
Generally, there is no on-site testing on CBD products to verify the THC percentage. To avoid any possible confiscation of CBD products by the TSA, it is best to carry a printed copy of the COA of your products.
Traveling with CBD may be trickier in the case of international flights. In this case, you will have to look into the CBD laws of the country you are traveling to. You can always call your airline ahead of time to cross-check and understand the rules about traveling with CBD domestically and internationally.
Is CBD Legal in All 50 States?
Now that we have established that CBD is federally legal, it clears the fact that states have no obligation to regulate or ban the use of CBD. However, US states can refuse to follow certain federal decisions in favor of their own. This is why CBD is legal in most states but not in some.
The Legality of CBD in the US
| State | Legal Status of CBD |
| --- | --- |
| Alabama | Yes |
| Alaska | Yes |
| Arizona | Yes |
| Arkansas | Yes |
| California | Yes |
| Colorado | Yes |
| Delaware | Yes |
| Florida | Yes |
| Georgia | Yes |
| Hawaii | Yes |
| Idaho | No |
| Illinois | Yes |
| Iowa | Yes |
| Kansas | Yes |
| Kentucky | Yes |
| Louisiana | Yes |
| Maine | Yes |
| Maryland | Yes |
| Massachusetts | Yes |
| Michigan | Yes |
| Minnesota | Yes |
| Mississippi | Yes |
| Missouri | Yes |
| Montana | Yes |
| Nebraska | Yes |
| Nevada | Yes |
| New Hampshire | Yes |
| New Jersey | Yes |
| New Mexico | Yes |
| New York | Yes |
| North Carolina | Yes |
| North Dakota | Yes |
| Ohio | Yes |
| Oklahoma | Yes |
| Oregon | Yes |
| Pennsylvania | Yes |
| Rhode Island | Yes |
| South Dakota | No |
| Tennessee | Yes |
| Texas | Yes |
| Utah | Yes |
| Vermont | Yes |
| Virginia | Yes |
| Washington | Yes |
| West Virginia | Yes |
| Wisconsin | Yes |
| Wyoming | Yes |
Now, it's not as simple as a yes or no in the matter of the legality of CBD at the state level. While some states like Alabama and Illinois allow all CBD products with less than 0.3% THC, others like Arizona and California don't accept CBD-infused food or beverages. In some states like Missouri, you must have a qualifying condition and a hemp extract registration card in order to buy and use CBD legally.
The main point to remember here is that only 'hemp-derived CBD is legal for use in all 50 states. It's important to maintain a distinction between the two to avoid legal complications.
Hemp vs Cannabis: Major Differences
| Category | Hemp | Marijuana |
| --- | --- | --- |
| Legal Definition | A Cannabis sativa L. plant with a Delta 9 THC concentration of no more than 0.3% on a dry weight basis. | A Cannabis Sativa L. plant with a Delta 9 THC concentration of more than 0.3% on a dry weight basis. |
| Intoxication | Does not cause a high. | Can cause an intolerable high. |
| Legal Status (Federal) | Federally legal due to the Farm Bill 2018. | Not federally legal and is considered a Schedule 1 drug under the Controlled Substance Act. |
| Legal Status (State) | Legal in 48 out of 50 states. | Legal in 38 states for medical use and in 19 states, Washington, DC, and Guam for recreational use. |
| CBD level | Hemp contains more CBD and less THC. | Marijuana contains more THC and less CBD. |
Where Can I Buy CBD Products Legally?
You can legally buy CBD products in all registered CBD stores. You can find several brick-and-mortar stores and online stores that offer home deliveries of CBD products in states where CBD is legal.
Since CBD is federally legal, you don't need a doctor's recommendation to buy CBD legally. However, the state laws can be different. Make sure to check in with a professional to avoid legal issues. In case you need to use CBD with more than 0.3% THC, you need to consult a doctor and get a medical marijuana recommendation to legally buy and use CBD.
How to Buy Legal CBD?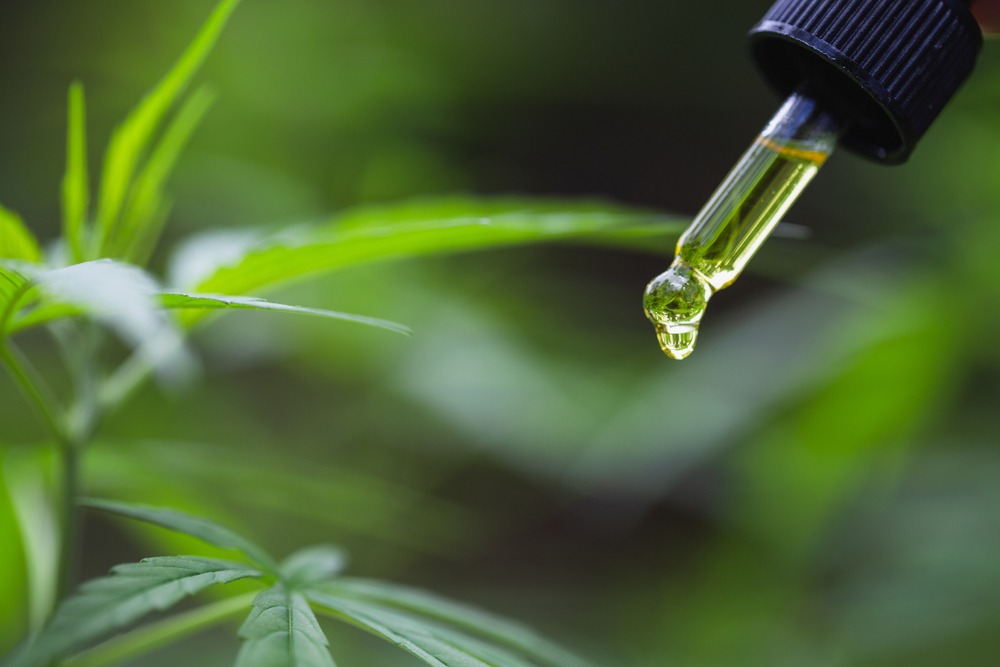 As we already know, CBD can be hemp-derived or cannabis-derived. If you do not have a doctor's recommendation, using cannabis-derived CBD is not legal for you. This is why it is important to learn how to identify the difference between the two.
To buy legal CBD products, you need to look for the following points:
CBD should be extracted from hemp.
THC level should be less than 0.3% on a dry weight basis.
So, how do you ensure these points are met? For starters, do the obvious thing and read the labels. CBD manufacturers make it very clear on the front or back of the label whether the CBD extract is derived from hemp or cannabis. You can also check the website of the brand for more information.
You need to check the certificate of analysis to check the Farm Bill compliance of the product. While most brands label the THC amount on the product, you must check the COA to be sure. These are third-party lab tests and are therefore unbiased and give an accurate estimate.
These requirements to buy CBD can vary from state to state. While some only allow FDA-regulated products, others prohibit CBD-infused food and beverages.
Final Thoughts
CBD is widely used for its health benefits all across the US. With it being federally legal, access to CBD products has become easier than ever. But the lack of FDA regulation and blurry state laws make it slightly confusing for people to decide on whether they should try CBD or not.
Well, in conclusion to all the information we've discussed, the answer is simple: Go for it!
CBD is a natural and therapeutic substance. Incorporating it into your daily routine can be a good thing. Just remember these key points before placing your order:
Check the laws of your state.
Buy hemp-derived CBD products with less than 0.3% THC.
Consult a professional for proper guidance.