Medical marijuana is legal in the state of Florida. Recreational use has still not been legalized.
Medical marijuana was legalized in Florida on January 3, 2017. The legislative history of Cannabis in Florida was a long-drawn-out one. Even then the list of qualifying conditions is extremely strict and consists of debilitating conditions.
The initial legalization of medical marijuana was met with protests across the states, it was only on June 15, 2017, that Governor Rick Scott signed the bill into law. The first round of patients was approved and starting July 1, 2017, they were allowed to purchase cannabis with THC content.
Opening a dispensary in Florida is a long process, with a lot of red tapes involved. This is why it is only recently that people have begun to get access to quality cannabis medication. Additionally, it was only on March 18, 2019, that citizens of Florida were finally allowed to smoke marijuana. Before that, you could only use capsules, vape devices, and oils.
Our guide will help you have a seamless experience when you decide to get a Medical Marijuana Card in Florida.
The Process to Get a Florida Medical Marijuana Card
Florida has a streamlined process in place to help you get a medical marijuana card. However, one difference that it does present in comparison to other states is that Florida allows permanent as well as seasonal residents to apply for a medical marijuana card in the state.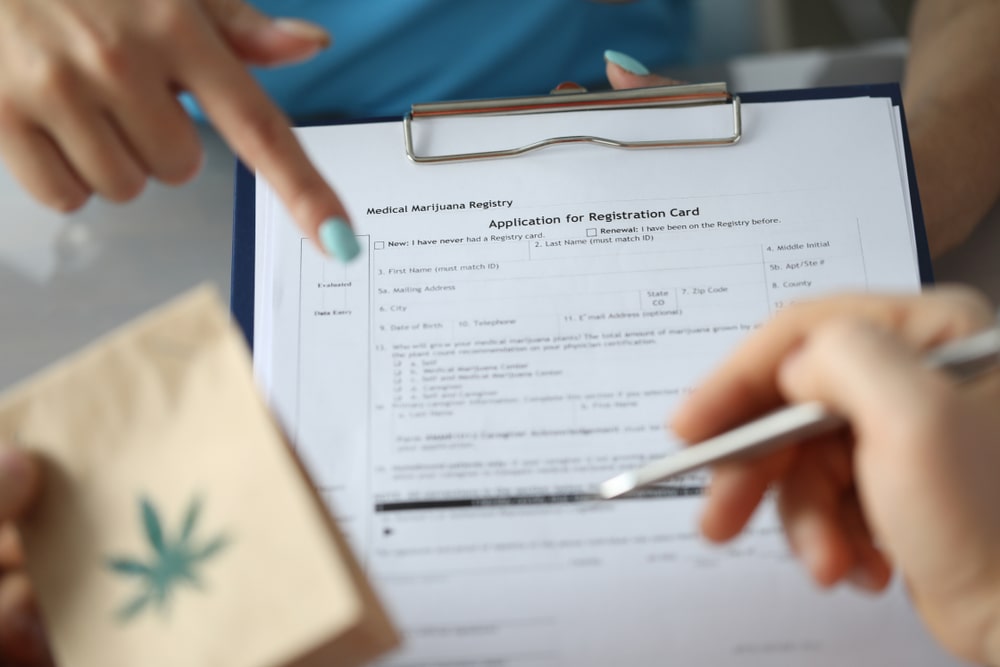 You are categorized as a seasonal resident if:
You live in Florida for a minimum of 31 consecutive days in a year
Have a temporary residence in the state
You come back to the state at least once a year
You are registered to vote or pay income taxes in Florida
The process to apply for a Florida Medical Marijuana Card is as follows;
Step 1 Collect Your Records And Make An Appointment With a Doctor
To get a medical marijuana card in Florida the first thing you need to do is collect your medical records and get a signed physician's statement from the doctor. In Florida, only a licensed doctor registered with the state's medical marijuana use registry is allowed to sign the statement. The Florida Department of Health website maintains a list of qualified medical marijuana doctors. Additionally, there is also a list of qualifying physicians on the OMMU page available.
Only residents and seasonal residents are allowed to get a medical marijuana card in Florida. It is necessary to show proof of residency while applying for an MMJ card. Some examples include a Florida ID, Passport, or some other form of identification.
Step 2 Get Evaluated
Once you are at the appointment the doctor will conduct a medical examination and ask a couple of questions. The goal is ultimately to decide whether or not you are a viable candidate for the MMJ program. Once the doctor completes your evaluation and determines that you have a qualifying condition, you can move onto the next step.
The physician will then enter your name and all related information into the Florida Marijuana Registry ( also known as the Compassionate Care Registry). In Florida, every person who uses medical marijuana needs to be a part of this registry. As a matter of fact, you cannot apply for a medical marijuana card unless you are a part of the registry.
Two things you should know is:
Your doctor can apply on your behalf, or you send in the application yourself.
Only a physician can enter you in the Compassionate Use Registry.
Step 3 Complete the Application Process Online
Once your doctor enrolls you in the registry, you can finally submit a completed application form to the Office of Medical Marijuana Use.
This is probably the longest part of the whole process, wherein the Department of Health reviews your application. It can take upwards of three weeks on certain occasions to hear back.
If your documents are in order you will receive an approval email. You can use this mail to buy your medication from dispensaries. If there is a problem with your application, the DOH will ask you to reapply to the program with the amendments.
Application Requirement 
Documents Accepted (You Only Need One)
Proof of Identity

Driver's license
State-produced ID card – patients must be a resident or seasonal resident of Florida

Proof of Residency

Bank statement
Utility bill
Correspondence with a state department

Signed Physician's Statement

 A copy of the certificate needs to be attached to the completed application.
How Much Does A Florida Medical Marijuana Card Cost?
There are two separate charges that come into play when it comes to applying for a medical marijuana card in Florida.
The first is the payment that one needs to make to meet with a qualified physician, this can cost around $200.
The second cost is the registration fee for the application which is around $75.
Additional charges that you may incur include full-face, passport-type color photographs.
Your medical marijuana card needs to be renewed annually. Every time you renew, you need to pay your doctor consult fees and the registration fees all over again. It is recommended that everyone completes the renewal process at least 45 days before the expiration of the current card.
Did You Know?
A qualified patient in Florida needs to have tried other forms of treatment without success.
Who Can Apply for a Florida Medical Marijuana Card?
Every person aged 18 and above is allowed to apply for a medical marijuana card in Florida. To be a Caregiver one needs to be 21 or over. Caregivers can also apply on behalf of minor patients.
What Are the Qualifying Conditions for a Florida MMJ Card in ?
Anyone who wants a Medical Marijuana Card in Florida needs to be diagnosed with one of the following "debilitating medical conditions".
Required qualifying conditions in the state of Florida are :
Cancer
Epilepsy
Glaucoma
HIV/AIDS
Post-traumatic stress disorder (PTSD)
Amyotrophic lateral sclerosis (ALS / Lou Gehrig's disease)
Crohn's disease
Chronic seizures
Parkinson's disease
Multiple sclerosis
A terminal condition
Any medical conditions of the same kind or class as or comparable to those listed above
A terminal condition is diagnosed by a doctor other than the physician issuing the certification.
Chronic nonmalignant pain caused by one of the qualifying conditions. You are also eligible if the pain originated from a qualifying condition and moves beyond the usual course of the disease.
This is the most recent list. With time the Legislation or Commissioner of health may add additional conditions.
Things to Know About a Florida Medical Marijuana Card
Now that you have a decent idea of how you can apply for a medical marijuana card. It is time to know about all the unique aspects of Florida's Legislature governing the use and possession of medical marijuana.
How Do I Renew My Florida Medical Marijuana Card?
A Florida medical marijuana card is renewed on an annual basis. The application fee remains the same. Either the patient themselves or their legal representative needs to submit the documents to the department about 45 days before the date of expiration.
How Can Minors Apply For a Florida Medical Marijuana Card?
If you are a minor living in Florida, then a caregiver aged 21 or above needs to apply for a medical marijuana card in Florida. The caregiver needs to fill out their own form and be listed on the patient's form as well. The caregiver as well as the patient will be required to renew their physician's recommendation/certification about 45 days prior to the expiration date of the card.
The application will include:
A copy of the caregiver's proof of residency in accordance with section 381.986(5)(b), Florida Statutes.
A $75 application fee
A full-face, passport-type, color photograph taken within the 90 days immediately preceding application.
Can I Grow Marijuana at Home in Florida?
No, the cultivation of Marijuana in Florida can only be done by some businesses, and home growing is not allowed.
Where Can I Buy Marijuana From in Florida?
Once you receive your medical marijuana card, you can buy products from a licensed medical marijuana treatment center (MMTC). There are about 140 operating locations across the state.
Patients and caregivers can purchase a 35 day supply of smokable flower (up to 2.5 ounces) and a 70 day supply of all other cannabis forms at a time.
Home delivery is legal throughout the state.
Where Can I Use Medical Marijuana in Florida?
You can use medical marijuana in a private residence. It is illegal to consume cannabis in a public place, a school campus, in a workplace( unless allowed by the employer), while in a motor vehicle, train, aircraft, or watercraft. Driving under the influence of marijuana is also illegal.
How Can I Consume Medical Marijuana in Florida?
The available forms of consumption in Florida include edibles, spray, oils, vaping, pills, and smoking. You can only smoke cannabis if you are above the age of 18 or if the patient is diagnosed with a terminal condition and a second board-certified physician agrees with the diagnosis.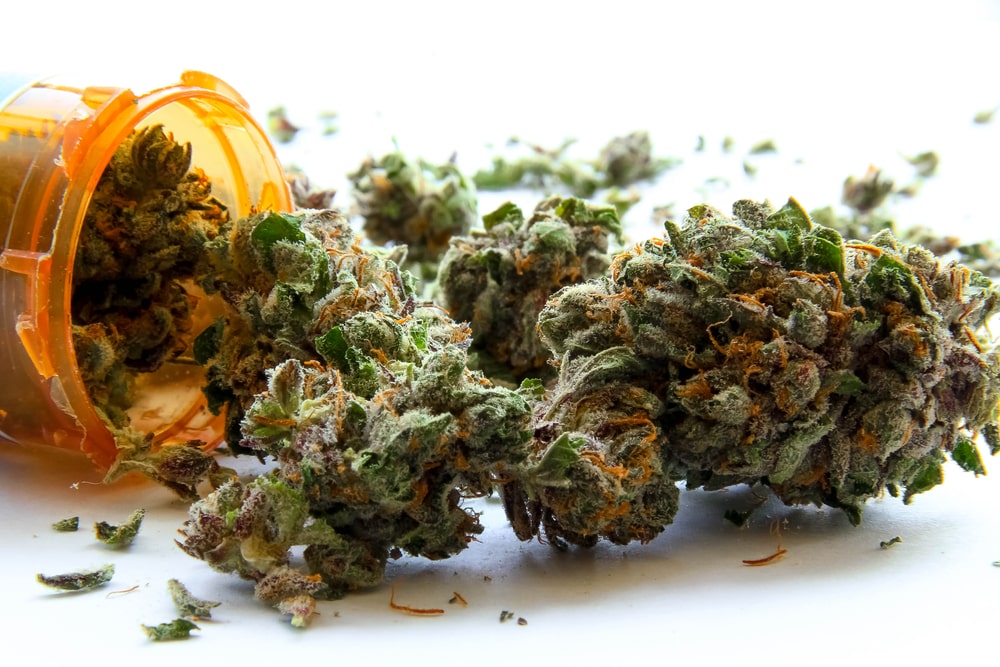 What is the Caregivers Registry Process in Florida?
Patients are allowed to designate a caregiver when they initially apply for their medical marijuana card. Once they do this, the caregiver will receive an email that will have directions for the registry identification card application process. Also included will be a Caregiver Is Number will also be included.
Caregivers can then submit their application either online or via email, the application fee is $75.
Once the application is approved they will receive an email.
The Id card takes some time to arrive but in the meanwhile, caregivers can purchase cannabis from licensed MMTC with their approval mail.
Does Florida Practice Medical Marijuana Reciprocity?
No, Florida does not accept out-of-state medical marijuana cards. They do allow seasonal residents to apply for MMJ cards.
Can I Use Marijuana Recreationally in Florida?
You are not allowed to use cannabis recreationally in Florida. Possession of less than 20g is a misdemeanor punishable with up to a year in jail and a $1,000 fine. More than that can land you in jail for 5 years.