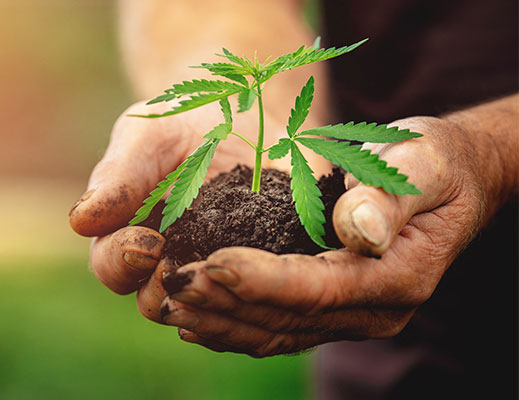 Increase Your Grow Limit
---
Medical marijuana patients can grow up to 12 immature marijuana plants in California provided they have a recommendation from a state-licensed medical health professional. This is only valid for personal use and not for commercial purposes.
Out of 12 marijuana plants, 6 can be mature cannabis plants and the growing limit can extend up to 24 plants, if the medical requirements deem necessary. However, the extended limits come with a caveat. In other words, patients must justify the requirement to prevent falling under illegal ambit. So, increase your grow limit with a license to grow 99 marijuana plants in California.

Our Process
How to Get a License to Grow 99 Marijuana Plants in California?
---
You can get a license to grow 99 marihuana plants in California, however, the law does not clearly state how and when. This means that in order to grow 99 marijuana plants you have to check the requirement of cannabis for your medical condition and apply online for 420 evaluation.
1. Prequalification Form
Register with us and fill out our application form. Rest assured all your personal details are kept secure under the HIPAA guidelines.
2. Evaluations
Have a face-to-face consultation with our physician online. The doctor will determine whether you qualify for the medical marijuana program or not.
3. Instant Recommendation
Upon qualification, you will receive the medical marijuana recommendation through email within a few minutes. A hard copy will also be mailed to you.
We Are a Clinic You Can Trust
---
We are a BBB A+ accredited clinic based in California that houses a team of licensed health professionals. At Online Medical Card, we believe medical marijuana can help people alleviate symptoms of their condition. That is why we want to help patients who can benefit from marijuana get access to it easily.
Our medical doctors work round the clock to ensure you get the medical attention you seek. Getting a growers license may seem daunting, but using telemedicine, we have made this process simple and convenient. Now you do not even have to step outside your house to receive a recommendation from licensed physicians.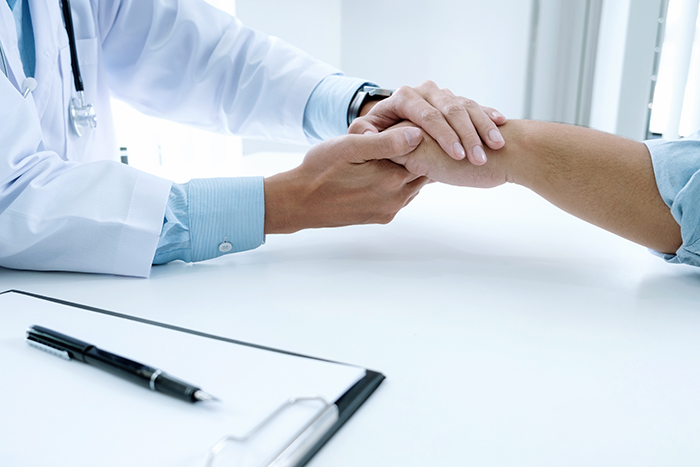 What Are the Benefits of Getting a Recommendation to Grow 99 Plants in California?
---
In order to grow 99 marijuana plants in California, the regulatory bodies will consider your medical condition. So, those who have a cannabis recommendation or a medical marijuana card for the same, they will naturally benefit from getting the rec in the first place. Below are the benefits associated with getting a license to grow 99 plants of medical marijuana.
Legal Protection
For patients to grow more the legal limit, they have to prove that their medical condition demands extended use of marijuana. In other words, you can grow more than 12 immature plants if you prove that the extended limit falls under the parameter of medical requirement. So, in such cases, a recommendation from a doctor can help you prove innocence.
Increased Grow Limits
Recreational users in California can grow up to 6 recreational plants per residency. For medical users, the limit is 6 mature and 12 immature plants. Naturally, showcasing that with the help of a recommendation you can grow more plants. You can extend the limit of plants if the doctor suggests and the medical condition demands, as suggested earlier.
Age Restrictions
Patients aged 18 and above can get a medical marijuana grower's license. Whereas, the age limit for recreational users is set to 21 and above. In the case of a minor patient with a severely debilitating condition, there is an exception. They can designate a caregiver and grow marijuana with the help of medical cannabis growing recommendations.
Guaranteed Savings
A medical marijuana recommendation holder saves money not only through tax exemption on cannabis products sold at state-licensed dispensaries but also through indoor cannabis cultivation. Essentially, with a license to grow 99 cannabis plants, you save up a significant amount of money on medical marijuana products that you usually purchase from a dispensary.
Higher Possession Limits
If you have a grower's recommendation, it naturally means that you can possess the legal limit of cannabis without the worry of a possible arrest. While medical users can possess eight times higher than the limit recreational users can, the grow limits also vary accordingly. So, make sure that you get a 99 plants grower's license and increase your grow limit.
Greater Marijuana Access
Patients with a grower's license have the freedom to grow increased limits of cannabis plants. This automatically indicates that as a medical user you can access increased amounts of marijuana. You neither have to visit a dispensary nor seek MMJ products that most likely go out of stock. You can easily grow marijuana indoors and choose the type of yield you want.
Looking to Cultivate Marijuana For Medical Use?
---
A License to Grow 99 Marijuana Plants Can Help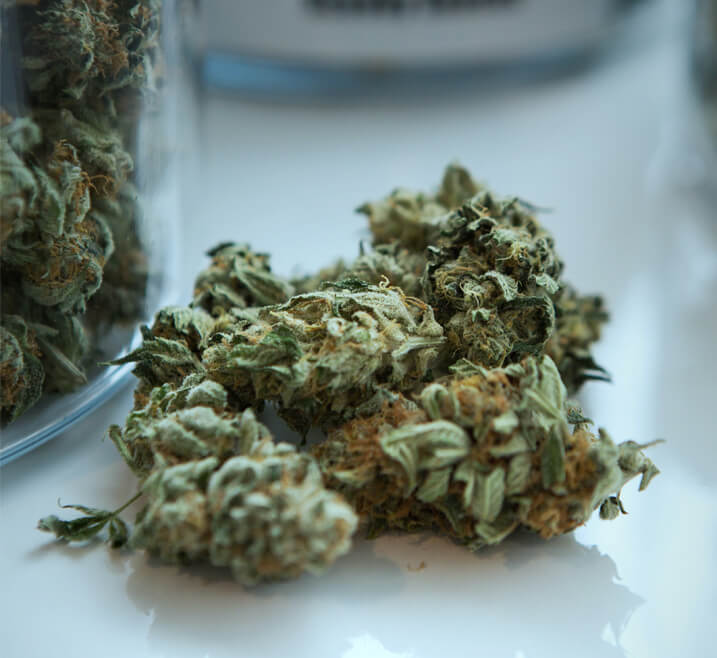 Cannabis Laws to Grow 99 Plants of Medical Marijuana
---
In order to understand why cannabis cultivation through recommendation is partially legal and illegal in California, you have to understand the difference between Prop 215 and SB420. After all, it's SB420 and not Prop 215 that helps provide protection from legal ambiguities associated with cannabis.
The bill, SB420 became law in 2014 and the law states that patients registered under the state medical marijuana program can easily receive legal protection. Provided the patient doesn't try to cross the established legal boundaries. While the law allows patients to cultivate cannabis plants legally, the program also comes with possession and growing guidelines.
The guidelines set under the SB420 bill or the California Medical Marijuana Program for cardholders recognizes cooperative and collective qualified rights. However, rights can be challenged in the near future. Moreover, the Sunset Clause will enable the end of cannabis collectives in California. In simple terms, the Sunset Clause will end the protection for collectives but carry forward the culture of cannabis recommendations.
Similarly, even caregivers can continue catering to the needs of their patients. Overall, the Sunset Clause may bring about a significant change in the near future, but as a patient, you are most likely to get a cannabis growers license or a license to grow 99 cannabis plants to possess and cultivate medical marijuana legally. Until then, make sure you follow the rules and stick to the existing guidelines.
Can a Caregiver Grow 99 Plants of Cannabis?
---
Yes, a caregiver can get a grower's license in California and cultivate as many as 12 immature plants indoors. The only exception, in this case, is that a patient must first designate a caregiver.
In order to designate a caregiver, a patient first needs to get a medical marijuana recommendation from a state-certified health physician. On approval, the patient can use the recommendation and the caregiver's application to legally designate an individual for personal care.
The role of a caregiver pertains to fulfilling medical cannabis requirements and taking care of the well-being of the patient. This indicates that patients with a qualifying medical condition and disabilities that require assistance can designate a caregiver.
In addition to this, a caregiver must be 18-year-old or above. Ideally, most states have a separate MMJ program under which individuals can register themselves as caregivers. However, in California, there are independent agencies that provide caregivers and do the formalities on behalf of the patient and caregiver.
So, once a patient designates a caregiver, the concerned individual can grow cannabis on behalf of the patient. Interestingly, a caregiver can also tend to more than two patients at a time. Thus, stating that for each patient or state resident a caregiver can grow 99 plants of marijuana as the medical condition deem necessary.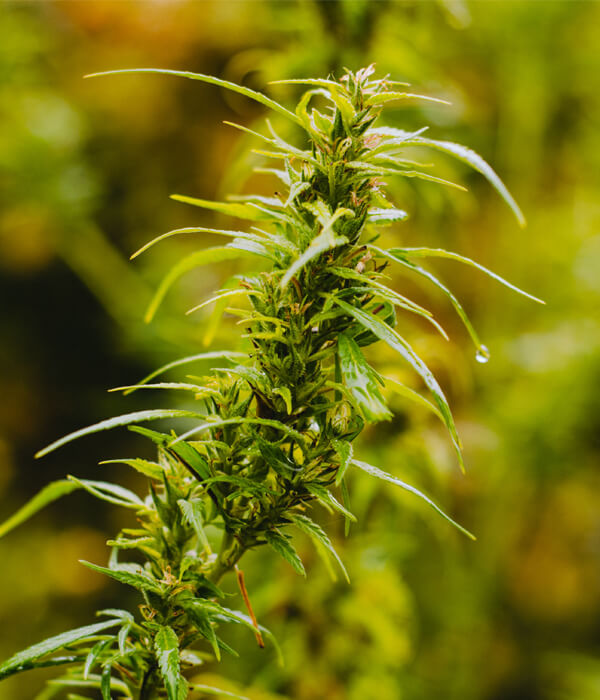 Our Pricing Plan
---
Increase Your Grow Limit With Hassle-Free Evaluations
Medical Marijuana Grower's License
REGULARLY $249.99
$

199.99
✓

24*7 Verification & Support

✓

Instant Access to Cannabis

✓

Instant PDF Copy via email

✓

Access to all the Dispensaries in CA

✓

Legal Protection

✓

Secure Payment

✓

Hard Copy with Embossed Seal on It

✓

Grow Up to 99 plants
You Are Covered By Our Money Back Guarantee
In case you fail to qualify for a medical marijuana card, we offer a full refund. Essentially, if you are not approved, you won't be charged. If for any reason you are not completely satisfied with your purchase, simply call us at (888) 988-8420 or email us at [email protected] to obtain a full refund.
Increase Your Grow Limit With a Grower's License in California
---
FAQ
Frequently Asked Questions
---
Find solutions to all your medical marijuana growing related queries and concerns. In case you are not satisfied, reach out to us. Our experts are always available to assist you.