The Top 5 Vaporizers Under $300 in 2020 (Vaping Medical Marijuana for Health)
- June 13, 2018
"Be it marijuana or tobacco, smoking involves combustion that leads to a release of toxins and tar. When entering our body through our respiratory system, these are harmful to the lungs. The purpose of a vaporizer is so you can enjoy the experience of inhaling marijuana sans toxins. It's always beneficial to get a strain recommended by a doctor that specializes in medical marijuana like those at Online Medical Marijuana Card. They can help you derive the most health benefits while enjoying it recreationally—which is like hitting two birds with one stone! You can avoid inhaling harmful toxins by using a quality vaporizer or a vape pen. Using a vaporizer to avoid toxins is especially important if the purpose of smoking or consuming marijuana is to improve your health condition."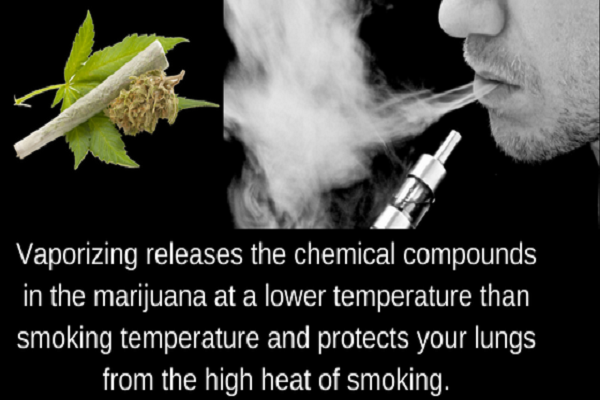 People of all ages and walks of life smoke marijuana for enjoyment. This is not something new —society has been reveling in the joy of special occasions or simply to pass time since time unknown. While enjoying marijuana, you can hit two birds with the same stone. It's always best to get it recommended by a marijuana specialist doctor like Online Medical Marijuana Card. That way, while enjoying it recreationally, you can maximize the health benefits as well.
Be it marijuana or tobacco, smoking involves combustion that leads to a release of toxins and tar. When entering our body through our respiratory system, these are harmful to the lungs. The point of using a vaporizer or a vape pen is that you enjoy the experience of inhaling marijuana minus the toxins. You can avoid inhaling harmful toxins by using a quality vaporizer or a vape pen. Using a vaporizer to avoid toxins is especially important if the purpose of smoking or consuming marijuana is to alleviate a health condition.
When you're purchasing a vaporizer for the first time, what are the most important things to keep in mind? You'd probably prefer to purchase a brand that is well-known with a high reputation, which means it should also be of fine quality, but the price should be competitive. Of the three, the quality matters the most.
Benefits of Using A Vaporizer: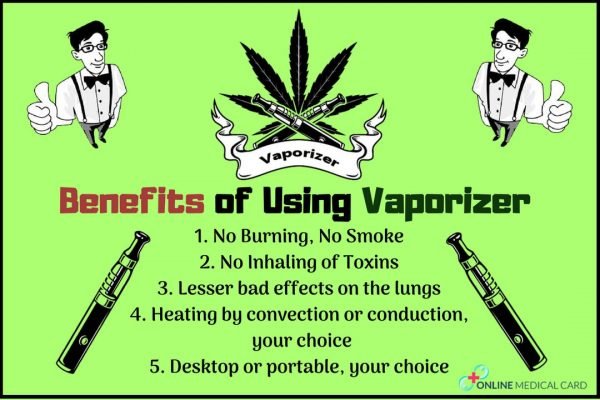 No Burning, No Smoke

No toxins
Less negative effects on the lungs
Heating by convection or conduction–your choice
Desktop or portable, your choice
The Important Features of a High-Quality Portable Vaporizer:
When it comes to buying a vaporizer, you'd surely buy the best only if you know a little about the features of a quality vaporizer. Here are some of the features that you should look for when shopping for a portable vaporizer.
    Sleek, Small & Light Weight

    Temperature control system

    Vapor cooling system

    Ergonomically designed

    Long battery life

    The size that fits in your pocket

    Maintains the original aroma

    Smooth tubing made up of fine quality glass or ceramic materials

    Easy to clean
Take a look at the following portable vaporizers. These are all available on the market for under $300.
PAX 3:



PAX-3 is an ergonomically designed vaporizing gadget. It's a 3-screen, multi-tool vaporizer. You can enjoy 8-10 sessions per charge. PAX-3 provides more controlling features with Pax App. It's sleek in design & generates strong vapors. The manufacturers offer a 10-year limited warranty.
Mighty:
Mighty is elegant with a dual-use and good capacity filling chamber. It has a sleek flip-able mouthpiece. Mighty produces pleasant vapors. This vaporizer has an LED display and users can set the temperature directly with a (+) & (-) button.
Arizer SOLO-II


Arizer Solo-II is best known for its great vapor quality and long battery life. The vapor flavor is pleasant. You can experience 15-20 sessions on a single charge. The Arizer is tall in size and has a glass stem. It may not be convenient to carry the Arizer in the pocket. Also, you need to clean the chambers after every session.
Boundless CFX


Boundless CFX is a quality vaporizer. Considering its features, it's available at a very low price. CFX is a dry herb vaporizer that produces fine quality vapor. Boundless CFX is equipped with two lithium rechargeable batteries and a powerful heater that generates an 80 Watt temperature. The CFX has an isolated air path. Coupled with an OLED Screen, it has a well-designed temperature control system with up & down buttons. CFX is sleek, lightweight, and easy to carry in the pocket.
Crafty:



Crafty is a single button German giant that produces very high-quality vapors and is also an easy to use and a lightweight pocket-size vaporizer. It is equipped with a single lithium rechargeable battery and you can enjoy about 4-5 sessions from a single charge. The chamber accommodates about 0.25 grams of herbs and it takes about 2 minutes to heat up. Its cooling system cools down the vapors before they reach to the mouth.
Comparison At A Glance:
The following table will help you get a quick glance look at each of the 2018's top 5 vaporizers.
| | | | | | |
| --- | --- | --- | --- | --- | --- |
| Features | Pax-3 | Mighty | Arizer Solo-II | Boundless-CFX | Crafty |
| Type | Portable | Portable | Portable | Portable | Portable |
| Price band | $.250 | $300 | $.250 | $.180 | $.280 |
| Bluetooth | Enabled | Enabled | Not Enabled | Enabled | Enabled |
| Heating | 40 -190 Degree C | 40-210 Degrees-C | 50 – 210  Degrees-C | 38-220 Degrees-C | 40-200 Degrees-C |
| Control | Single Button | Double Buttons | Three Buttons | Double Buttons | Single Button |
| Heating | 15 Seconds | 60 Seconds | 20 Seconds | 20 Seconds | 60 Seconds |
| Heating Method | Conduction | Conduction & Convection | Conduction Convection | Conduction | Conduction/ Convection |
| Compatibility | Herbs & Concentrates | Herbs & Concentrate | Dry Herb | Herbs & Concentrate | Dry Herb |
| Battery  Recharge | 1.5 hours | 60 minutes | 120 minutes | 90 minutes | 120 minutes |
The Chinese vaporizers are available under $100, whereas the others are between $ 150-250. Depending upon your needs, we're sure one of these vaporizers will suit your budget.