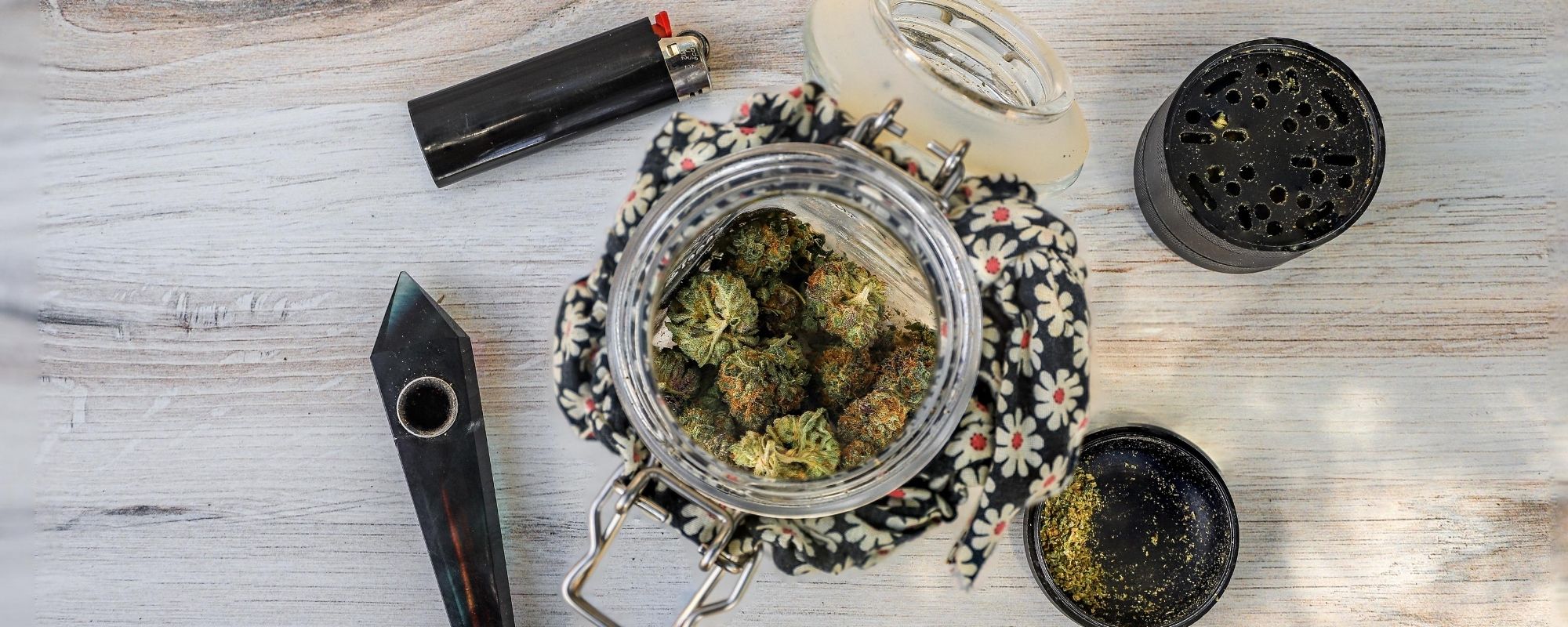 The Ultimate Guide to 420 Doctor Recommended Cannabis Subscription Boxes
- August 24, 2020
Do you love the experience of cannabis? Want to know how to make it better? If yes, then become a part of the trend of cannabis subscription boxes recommended by a 420 doctor. 
Subscription boxes have been around for a long time. You may remember them as mostly consisting of snacks, beauty products, or men's shaving kits. Nowadays, with the rising acceptance of cannabis among the masses, cannabis subscription boxes are officially a thing. It's a small box of goodies that will surprise you with something new every month. That's a dream, for every cannabis enthusiast. On top of that, they are completely safe and legal. Sounds exciting, right?
So save up some extra cash this month and apply for a 420 doctor recommended cannabis subscription box. 
Why Should You Get Cannabis Subscription Boxes?
Let's be honest, subscription boxes are not everyone's cup of tea. For example, if you are someone who is out of the house all the time, there's no point in having a pile of boxes at the door. It's just a waste of money. On the other hand, if you like to keep up with cannabis trends, cannabis subscription boxes may be just the right thing for you. So before you go ahead and find out which boxes to subscribe to, take a detour and learn if subscription boxes are for you or not.
Once you are sure about getting a cannabis subscription box,  here are the benefits that you are going to enjoy. 
Feeds The Explorer in You
Are you always around a new cannabis dispensary or an online store looking for what's new in the market? Then feed this explorer in you with the right cannabis subscription boxes. You don't even have to leave your home and the newest accessories and cannabis products will be right at your doorstep every month. Now you can boast about your new gear in front of your social circle.
Helps You Save Money
Whichever delivery method you may be using, it involves way more than just cannabis. For instance, you need the rolling paper, a lighter, and a grinder to smoke a joint at your home. But buying each of these additional products individually is more expensive than getting them as a bundle in a subscription box. The prices are reduced in a cannabis subscription box to a point where you can even buy them at half the price of what you would pay at a dispensary or a cannabis store.
Keep Your Impulses in Control
If you are a cannabis enthusiast, it can get hectic in a cannabis store. With all the different kinds of glass accessories, bongs, organic rolling paper, etc. it may get difficult to control your impulses. Even if you have two grinders at home, you can end up buying another one just because it's electric or more colorful. A subscription box helps you control such impulses by giving your regular deliveries of monthly subscription boxes that are always full of new goodies. You won't feel the urge to visit a dispensary and spend your cash on products you don't need.
Always Keep You Stocked
The best thing about subscription boxes is that they always come on time, every month. So it's like your automatic restocking system. As soon as you are out of rolling paper or need a new smoking pipe, your box will be just in time to save you from having a missed session. It's a great thing for medical cannabis users as they need to be consistent with their doses as per their 420 doctors. So, never again will you be short of your cannabis essentials.
Maintains Minimal Contact With Others
It is the time of a pandemic where heading out of the house isn't safe, especially if you are a medical patient. Cannabis can indeed be a great help during the Coronavirus but visiting a dispensary is risky. In such a situation, getting a monthly subscription box can be the right choice. These deliveries are completely contactless and safe. So all your problems related to restocking and cannabis trends will be met without risking your health,
Best Cannabis Subscription Boxes
The important question about cannabis subscription boxes is which one to choose? A simple search on the internet can give you the names of dozens of companies that have a very well-curated subscription box. So allow me to make your search a little bit easier. 
Based on the experience of many consumers and colleagues, I have prepared a list of cannabis subscription boxes of varying price ranges that are not only Medical Cannabis Doctors recommended but also some of the best in its category. 

                                                                   Courtesy:DailyHighClub
Daily High Club
Daily High Club is one of the most popular cannabis subscription boxes around. It caters to the needs of diverse cannabis consumers with its subscription plans. It doesn't matter whether you are a beginner or an experienced enthusiast, there's a subscription box for everyone. 
The first type is its $1/month 'All-Natural' plan. It's a bundle of natural and organic cannabis essentials like rolling papers and filter tips. The second plan is a $9.99/month 'Connoisseur' box. It contains all the essentials from lighters to cleaning accessories. The last plan is the $29.99/month 'El Promo' box that's suitable for more experienced cannabis consumers. It's a box that's full to the brim with every cannabis mocking supplies you can think of. The best part? You do not need to make a visit to a 420 doctor or Medical Cannabis Doctors before you subscribe to this box. 
Daily High Club is known for its highest quality custom products and fast delivery. So subscribing to one is a great choice. 
                                                                   Courtesy: 

Flowsent 
Flowsent 
Flowsent is the best option for people living in California. Because along with giving you a box full of California based products at the best prices, they also deliver organic cannabis flowers right to your doorstep. And not just flowers, you can also choose to have other products like THC cartridges, cannabis-infused body creams, balms, and other high-quality goodies. 
You have the option to choose from four different boxes with prices starting at $149. Once you receive your organic flowers and goodies, you'll see the worth of your money. Again you do need to make a visit to a 420 doctor to subscribe to this box.
Cannabake Box
Cannabake has a box for every budget and preference. It starts at $23 for a six months plan. But you can also choose a monthly plan or a three-month plan according to your preference. These boxes usually contain about 5-12 essentials that will cheer up your mood every month. It's a complete package of everything you'll ever need and also saves you a lot of money. 
The variety and high quality of the products is the reason why Cannabake boxes are one of the top subscription services in the market. 

                                                                        Courtesy: 

Au Box
Au Box
Au Box has set up a high standard for subscription boxes. It's a carefully curated box of products that are catered to different preferences. You can choose a monthly sample box, pet box, edibles box, or intimate box. You can easily shift between different collections as you like. Au Box has also recently started a box for men that only includes products for men. 
However, you would need a medical marijuana card to be able to access this box which means a visit to a 420 doctor. So get one today and enjoy a box of new cannabis products every month with Au Box. 
You now have a list of the best subscription boxes out there. Take your time to go through their products and make your choice to enjoy a day of surprise and excitement every month.