The 15 Best Cannabis Concentrates to Buy
- April 17, 2018
The two main varieties of Cannabis are "Indica" and "Sativa", which contain THC and CBD in different ratios. They are, therefore, known for their medicinal values. The breeders try to concentrate the plants' compounds by producing hybrids. Thus, they modify the delicate cannabis compounds into a more potent, portable and less perishable form. The hybrid varieties contain variable cannabinoid profiles, and thus, show different medicinal effects when consumed.
Today, hybrid varieties dominate the cannabis market. These strains are gaining popularity as they contain a high THC level, as well as terpenes, and trichomes.
Image Credits – https://www.flickr.com/
Popular Strains of Cannabis:
In this article, we will describe some favorite strains of cannabis that can easily be found in a cannabis dispensary in your city.
Kandy Kush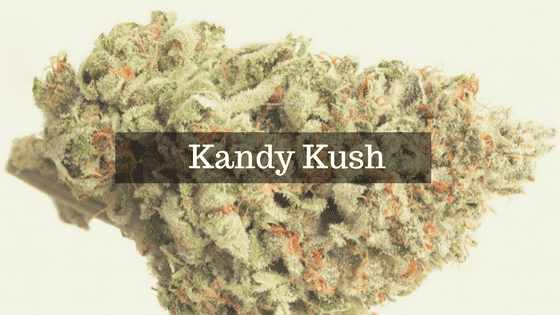 Kandy Kush is an indica-dominant hybrid. The combination of oranges, greens, and purples gives a rock candy-like appearance to the strain. It has a sweet flavor with a robust Lemon-Kush scent. It gained popularity because of its durable and high pain-relief quality.
Kandy Kush produces dopamine in the brain and shows a substantial cerebral effect. It has a euphoric effect and is prescribed for treating insomnia. Therefore, people prefer to use it in the evening or at night. It also stimulates appetite, and thus, it is an ideal strain for those who are suffering from eating disorder and nausea.
Strawberry Lemonade
Strawberry Lemonade is a sativa dominant strain. The strain is a hybrid of Strawberry Cough and Sour Lemon OG. It has a great taste, which is the essence of the strawberry and lemon in it.
The strain has an appealing effect as it contains 16% to 28% THC. It has also earned the title of "Best Sativa Flower" in the 2016 High Times Cannabis Cup.
Strawberry Lemonade has uplifting and energetic effects in the body, and it provides benefits to those who are suffering from chronic pain, stress, depression, lack of appetite, and anxiety.
Durban Poison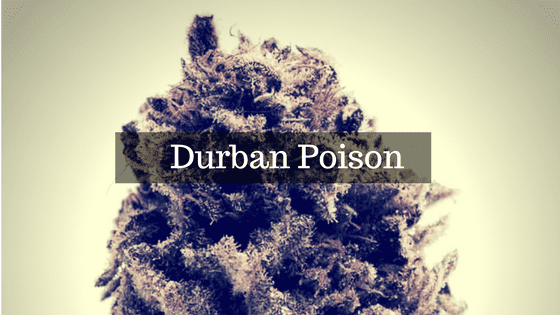 Originated from South African port city, Durban Poison is a pure sativa strain. It gained popularity because of its sweet smell, energetic, and uplifting effects. It has high THC content (15% to 25%) and it is a perfect strain for those who want to remain active, and productive all day long.
The strain provides a sense of mindfulness to those who suffer from depression, anxiety, and PTSD. It is a daytime strain with the effect lasting between two and three hours.
Kosher Tangie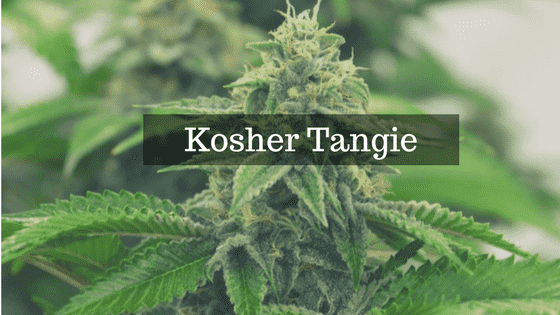 Kosher Tangie is a hybrid variety produced by crossing Indica Kosher Kush and the 2013 12X Sativa champion, Tangie. Kosher Tangie is an indica dominant strain and has an aroma of tangerines, and the darkness of Kosher Kush. It also has a sophisticated palate of skunky citrus flavors.
The combination of indica and sativa balances its effect and provides calmness to the body as well as uplifts the mood. No other strain is like the Kosher Strain yet.
Lemon Walker
Lemon Walker OG is a beautiful hybrid achieved by crossing Lemon Skunk with Skywalker OG. The combined effect of these strains in Lemon walker OG provides a strong cerebral buzz. Lemon Walker has a bright note of citrus, and a fruity trace of Skywalker with 19-20% of THC content. This makes it an ideal strain for inducing cerebral euphoria.
It is recommended for morning and daytime consumption because of its active and uplifting properties. Lemon Walker promotes social interactions and boosts energy. It also helps in relieving stress, and alleviating depression as it has good analgesic properties.
Goji OG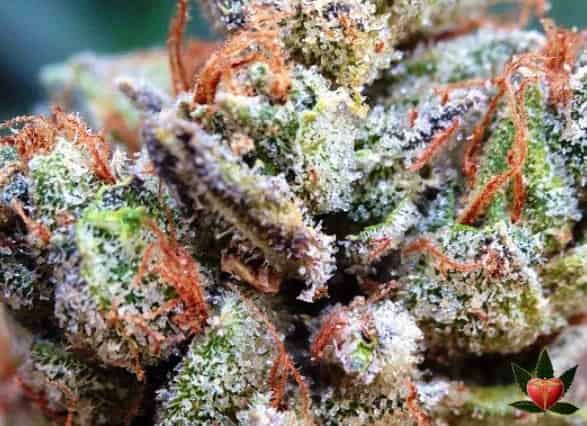 Another sativa dominant strain, Goji OG is a hybrid crossed with some lesser known strains such as Nepali OG and Snow Lotus. Goji OG has a high THC content of 22%, and lowest CBD content of 0.5%. It has a unique flavor, and an aroma of a red berry, black cherry, strawberry, Hawaiian punch, and a licorice.
Goji OG is an attractive strain for a recreational user because of its high THC content. The low CBD concentration is beneficial for treating a patient with significant seizure disorder, and cancer. The synergistic effect of the cannabinoids in Goji OG helps in treating anxiety, stress, mild pain, and other conditions.
Hellfire OG
A Californian hybrid strain produced by crossing Rascal's OG Kush with SFV OG Kush, Hellfire OG is another member of the OG family tree. The herb has a smell of diesel, lemon, earth, and spices. Hellfire OG strain is a powerhouse of THC with 20% level, and it has been proved to be good for evening and night time. Patients make it their preferred choice to relax.
It is psychoactive and induces a strong body as well as energizing the mind and boosting creativity. Its consumption relieves stress, alleviates depression, and controls pain and nausea.
Strawberry Banana
Strawberry Banana, a 70:30 indica dominant strain is produced by a genetic crossing of Crockett's Banana Kush with Bubble Gum. It is known for its heavy resin production, and a high THC concentration. The strain produces happy, peaceful effect and has therefore gained popularity in the U.S. west coast market.
The strain takes few minutes to produce its effect after a few minutes of consuming it. It is easy to smoke, and it tastes distinctly like berries on exhaling. There is also a medical application of the strain to cope with situations like anxiety and depression. Also, Strawberry Banana produces a strong sense of focus, hence, a patient with an attention deficit disorder will opt for this strain.
Lemon Haze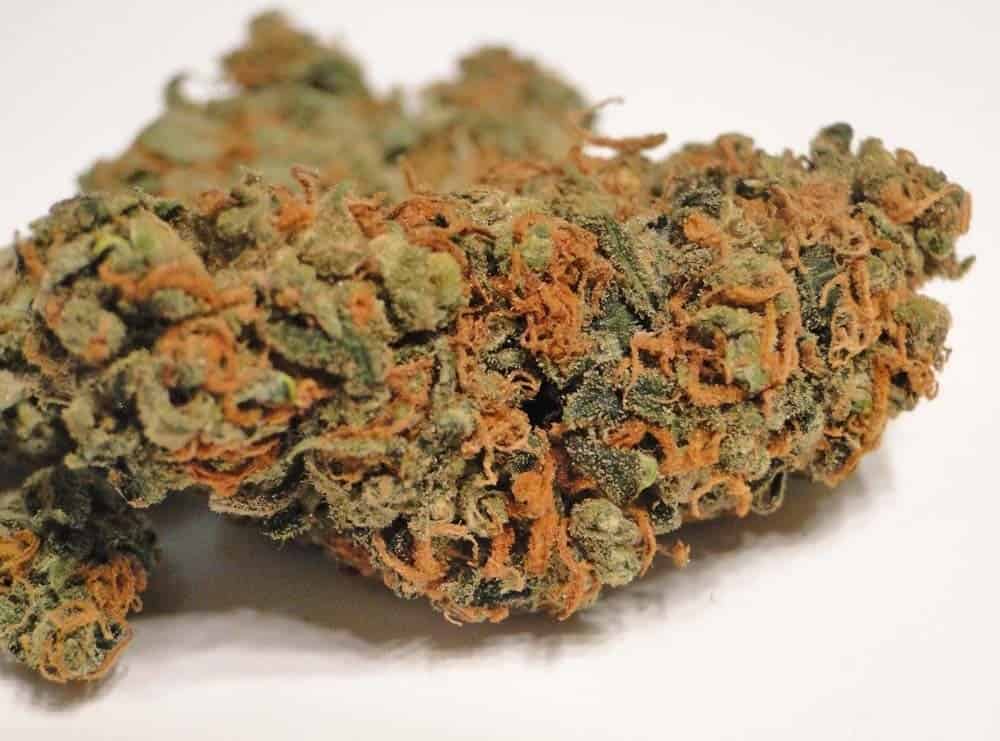 Lemon Haze is a sativa-dominant hybrid of cannabis. It is the product of a cross-breed between Lemon Skunk and Super Silver Haze. The strain has a real lemon characteristic such as zesty and citrusy odor. It tastes like a Lemonheads candy, and has an energetic and lively effect.
The strain has 25% THC content and is recommended for the daytime use as it eliminates fatigue, anxiety, and stress. It also helps in regulating mood disorders, like chronic depression and PTSD. Lemon Haze also helps patients to fight ADD/ADHD, and migraines.
Granddaddy Purple
Granddaddy Purple is a cannabis concentrate and an excellent indica strain of the west coast created in 2003. It is a hybrid of Purple Urkle and Big Bud. It inherited its purple color and its complex grape as well as its berry aroma from one of its parent, the Purple Urkle, while having a big bud size similar to its second parent, the Big Bud.
It has a high psychoactive effect that is readily detectable in both mind and body. The strain is found useful to treat pain, stress, insomnia, appetite loss and muscle spasms.
Critical Mass
Critical Mass is an indica-dominant strain with a combined effect of Afghani and Skunk#1. The strain is named, Critical Mass because of the weight of its dense buds. Critical Mass has a THC content up to 19-22%.
Users of this strain stated that its use brings a clearing of the mind, which helps them to feel more creative, and focused. It has a sedative effect and has been found to be useful for treating insomnia. It also relieves chronic pain and makes the mind stress-free. Critical Mass is a superior choice for a patient suffering from migraines, nausea, and anorexia.
Headband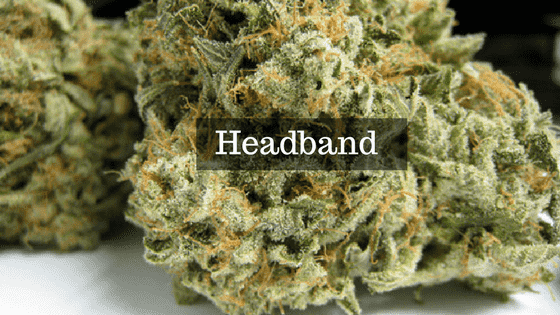 A product of cannabis' power couple, OG Kush, and Sour Diesel, Headband is an iconic indica hybrid. The THC content in the strain dilates the blood vessel of the face, building the pressure around the crown of the head of the user and giving the feeling as though they were wearing a headband. It has lemon and diesel flavor.
Its consumption has proved to be great for relieving pain, thus relaxing the mind. It can also serve as an inspiration for creative thinking.
Medically, the strain helps to arouse appetite and serves as a medicine for mild anxiety. Its large dose is also helpful for treating chronic insomnia.
Black Widow
Black widow is the product of the original Brazilian sativa mother and South Indian indica-dominant hybrid father as well as the younger sibling of White Widow. It was created with the aim of producing a THC content of more than 20%. The bud of the strain has dense bright green buds speckled with the beautiful purple and orange-red hairs frosted with trichomes.
It induces the feeling of laziness and sleepiness, and therefore, is recommended for evening use.
Sunshine Daydream
Sunshine Daydream, an indica-dominant strain, contains THC between 17% and 25%. It helps to fight depression, anxiety, and PTSD. It also has anti-inflammatory properties. Thus, provides aid in getting rid of everything from normal pain to nausea and migraines.
Sugar Plum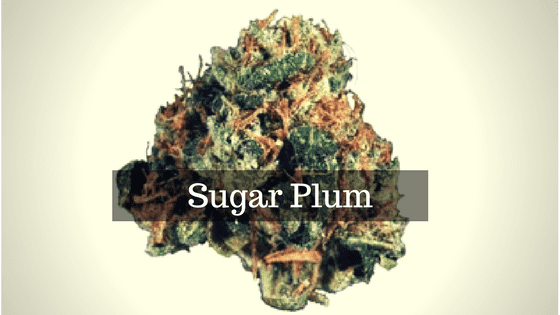 Sugar Plum is a sativa-dominant hybrid with durable and long-lasting effects. It is the product of a cross-breed between Hawaiian Haze Plum and Berkeley Blues.
The THC concentration in the strain is between 9% and 26%. The thick smoke of the strain tastes fruity with some ammonia trace. Its effect enhances the productive mood of the consumer and energizes them for a simple daily task, like cleaning the house.
The strain also has some medical benefits. For example, it has a positive effect on the patient suffering from mild to moderate stress and depression. Patients with a low tolerance for THC or a patient prone to panic or paranoia can consume it to enjoy its remarkable effects.
Watch Now – Learn How to Choose Quality Cannabis: